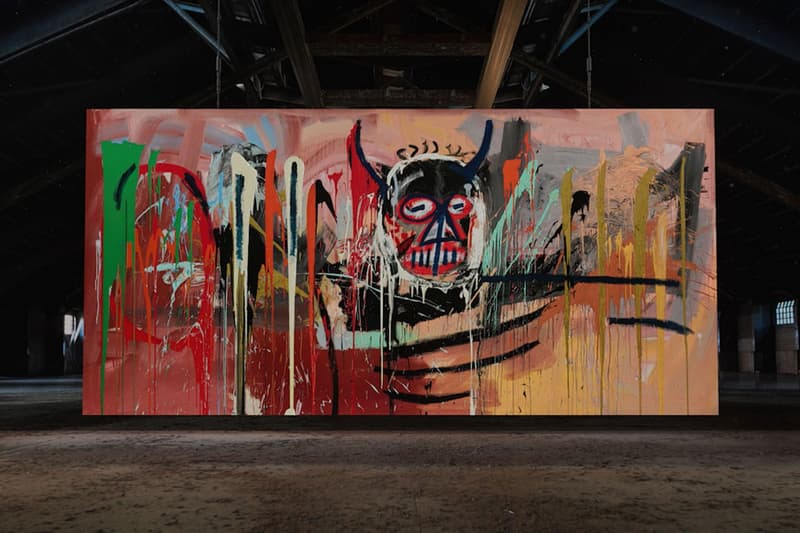 1 of 2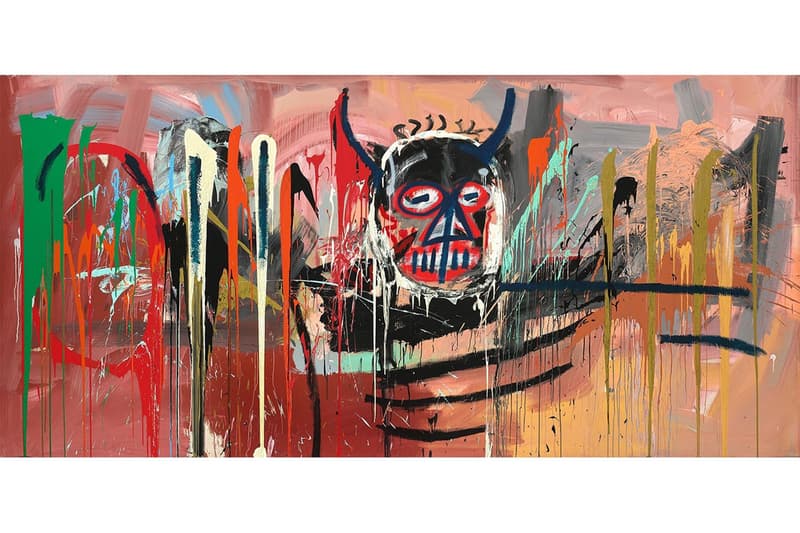 2 of 2
Billionaire Collector to Auction Prized Basquiat Painting for Upwards of $70 Million USD
In 2021, Basquiat generated $439.6 million USD at auction.
---
Japanese billionaire art collector Yasaku Maezawa is auctioning one of his prized Basquiat paintings with Phillips later this year. Basquiat's works saw huge success amongst auctions in 2021, raking in $439.6 million USD, second to the works of the iconic Pablo Picasso.
Maezawa purchased the grandiose bright orange painting, Untitled (1982) from Christie's in May 2016 for $57.3 million USD. The large-scale painting is estimated to be worth $70 million USD. Presumably, if the work achieves the estimate, it would be an approximate $12.7 million USD markup from when Maezawa bought the piece. Phillips also confirmed that the painting has been backed and authenticated by a third-party guarantee, meaning that this could cause higher bidding activity.
Currently, Maezawa's Basquiat is considered the third most expensive Basquiat ever sold publically. The billionaire is also the owner of the most expensive Basquiat painting ever sold at auction. The painting in question is one with an image of a blue skull on a blue background, which sold for $110.5 million USD at Sotheby's in May 2017.
Untitled (1982) will be auctioned at Phillips on May 18.
In other art news, James Jean created the poster art for A24's Everything Everywhere All at Once.