WWE Hall of Famer Triple H Officially Announces His Retirement
After suffering from heart failure.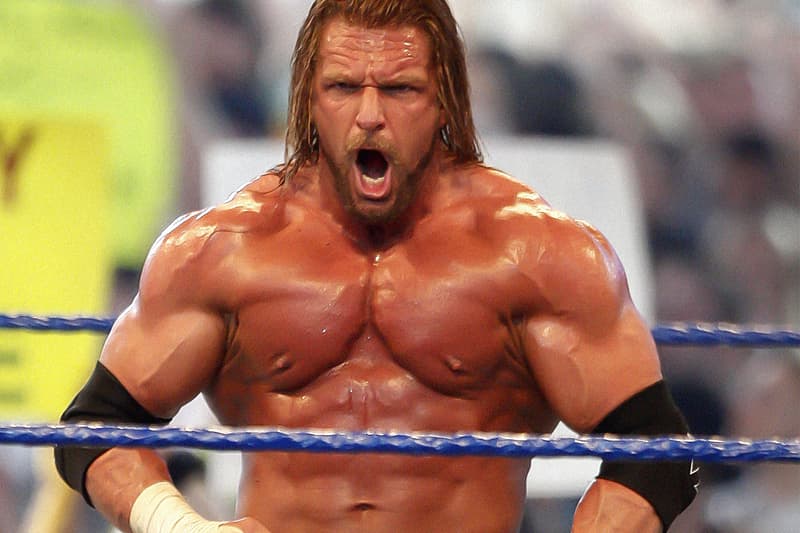 After 25 years of wrestling for the WWE, professional wrestling icon Triple H has officially announced his retirement from the ring.
During a recent appearance on Stephen A. Smith's "Stephen A's World" for ESPN's First Take, Paul Michael Levesque, better known as Hunter Hearst Helmsley "Triple H," revealed that he will never wrestle again. The 52-year-old WWE Hall of Famer noted that he experienced health issues back in September. Receiving a procedure for what has been discovered to be a genetic heart issue that caused heart failure, Triple H now has a defibrillator in his chest.
"I had viral pneumonia. My lungs were inflamed, and as the next couple of days went on and I got home, it got increasingly worse. My wife [WWE executive Stephanie McMahon] saw some blood and stuff that I was coughing up, and I went and got checked, and it was coming from the viral pneumonia, but I had fluid in my lungs. I had some fluid around my heart so they followed up on it and did an EKG and Echo and everything. Basically, the way your heart pumps out 55-60 percent of your ejection fraction is a good number. I was at 30 percent. I got a quick text message saying don't take time, pack a bag real quick and head to the emergency room and I'll fill you in on the way. So, by the time I got to the emergency room, my ejection fraction had gone down to 22 percent, which, ya know, I was in heart failure."
Knicknamed "The Game," "The Cerebral Assassin" and "The King of Kings" for his work in the ring, the popular WWE superstar went on to say that he was close to death and that the procedure saved his life. Despite wrestling in a few big matches in recent years, Triple H has served as the WWE's Executive Vice President of Global Talent Strategy and Development, specifically running the NXT program, which cultivates young talent.
Catch Triple H's announcement on Stephen A. Smith's "Stephen A's World" below.
— Triple H (@TripleH) March 27, 2022
In case you missed it, Nike recently announced a new Kobe Bryant partnership with the release of the Kobe 6 Protro "Mambacita Sweet 16."