Almond Breeze Introduces the Official Drink of the Metaverse
Fueling the NFT apes.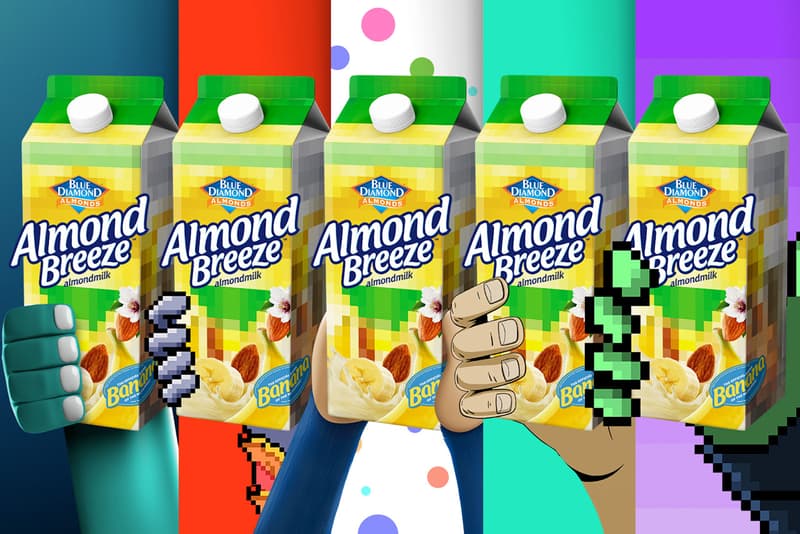 Almond Breeze is the latest brand to tackle the metaverse — the newest digital frontier — with the release of a limited-edition collection of banana almond milk-themed NFTs. Paying homage to the early days of the metaverse when ape-themed NFTs dominated the space, this exclusive collection is meant to provide fuel for the virtual apes and their culture-centric owners. 
With the APEFUEL initiative, the collection showcases digital artwork that draws inspiration from iconic ape-inspired NFTs, designed by creatives at TBWA/Chiat/Day LA. The cutting-edge NFTs will be free to purchase for virtual fans as Almond Breeze is releasing one thousand complimentary NFTs along with a series of three rare digital-art pieces that come with a year-long supply of Almond Breeze Blended With Real Bananas — which will be made available to the public. With each resale of the banana almond milk-inspired NFTs, Almond Breeze will donate 5% of the earnings to Future Farmers of America as part of their initiative to support rising farmers and agriculture. 
Almond Breeze's mission to solidify banana almond milk and all the brand's offerings as the drink-of-choice in the metaverse has already begun and interested buyers can now acquire the dairy-inspired NFTs here.