Wrist Check: Leonardo Dicaprio Joins the Patek Philippe Tiffany Blue Dial Nautilus Family
Spotted at a courtside basketball game.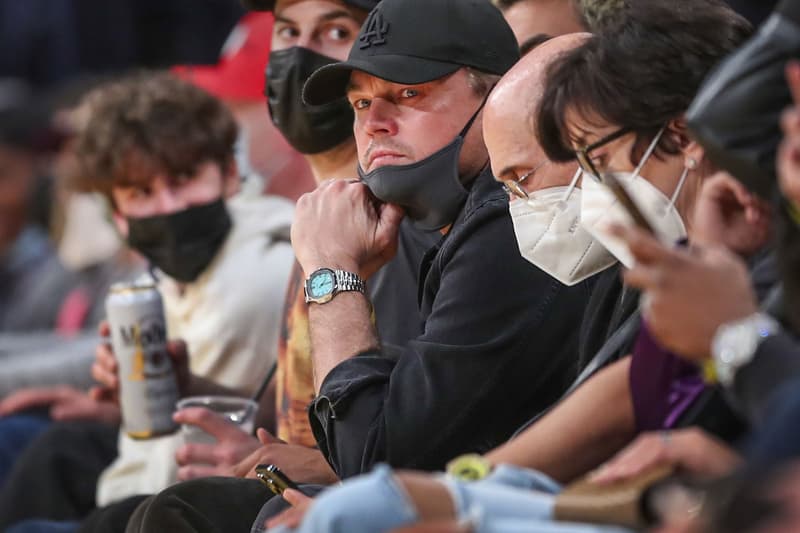 Leonardo DiCaprio joins an elite list of watch collectors who have been spotted wearing the Patek Philippe Nautilus Tiffany-blue dial 5711 model.
While DiCaprio is often seen in an understated and relaxed get-up that often consists of a casual t-shirt with cargo shorts or jeans, a recent sighting of Dicaprio sitting courtside at Crypto.com Arena watching the Los Angeles Lakers take on the Portland Trail Blazers earlier this month caught the eyes of watch fanatics globally.
The first limited-edition Patek Philippe 5711 Nautilus, designed in conjunction with Tiffany & Co. previously sold for a staggering $6.5 million USD. Since Patek Philippe's announcement that it will be discontinuing its 5711 Nautilus model, prices for the watch has skyrocketed, making this particular Patek Philippe Tiffany-blue dial make so much more exclusive. Dicaprio officially joins JAY-Z as one of the lucky few who have had a chance to purchase the limited-edition timepiece.
Last year, Patek Philippe capped off its 5711 Nautilus model with a green-faced edition that sold for $376,000 USD at auction. It remains to be seen which other celebrities will come out adorned in the precious Patek Philippe Tiffany-blue dialed Nautilus 5711.
In other watch news, Formex drops entry-level field automatic collection.