Studio Hagel Unveils New Shroud Footwear Silhouette
Coming soon in a bold "Mango" colorway.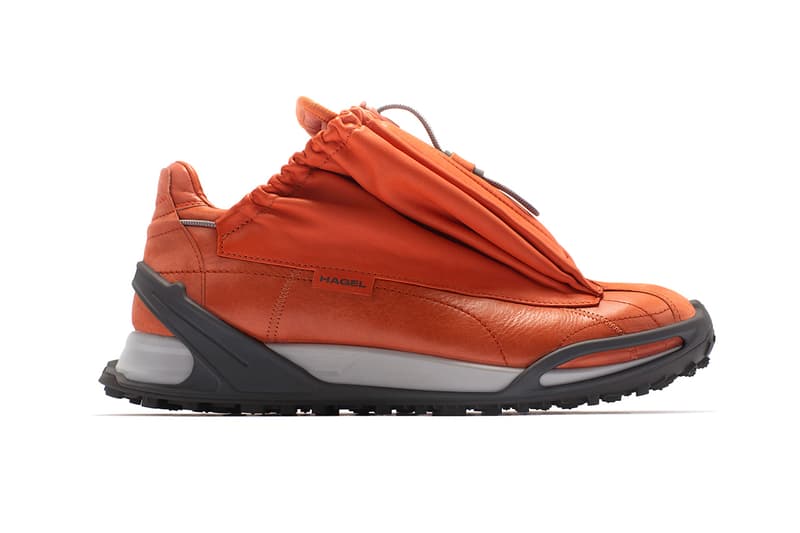 1 of 7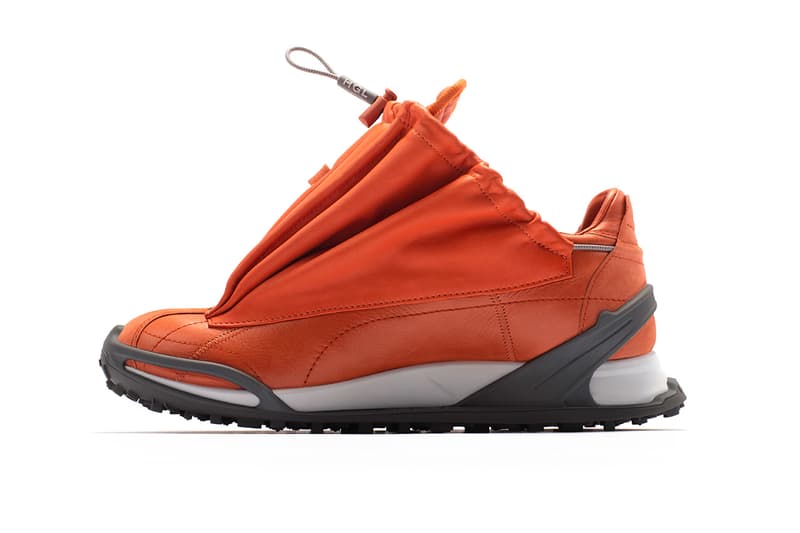 2 of 7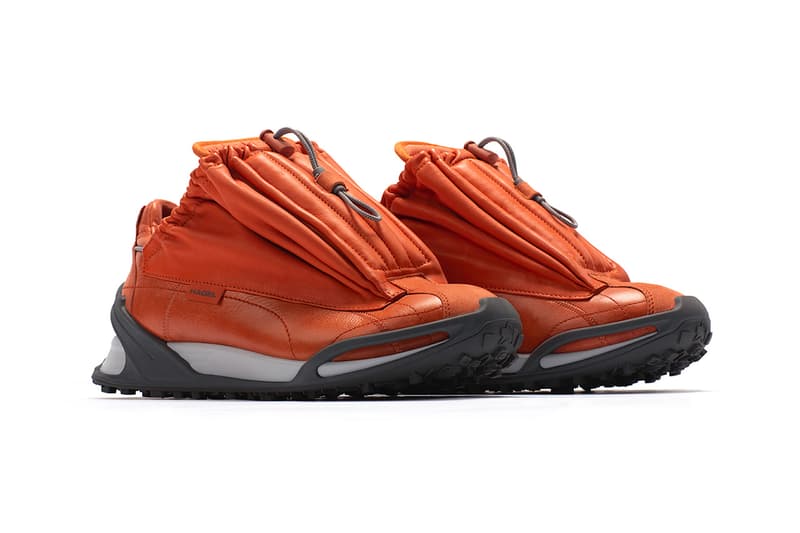 3 of 7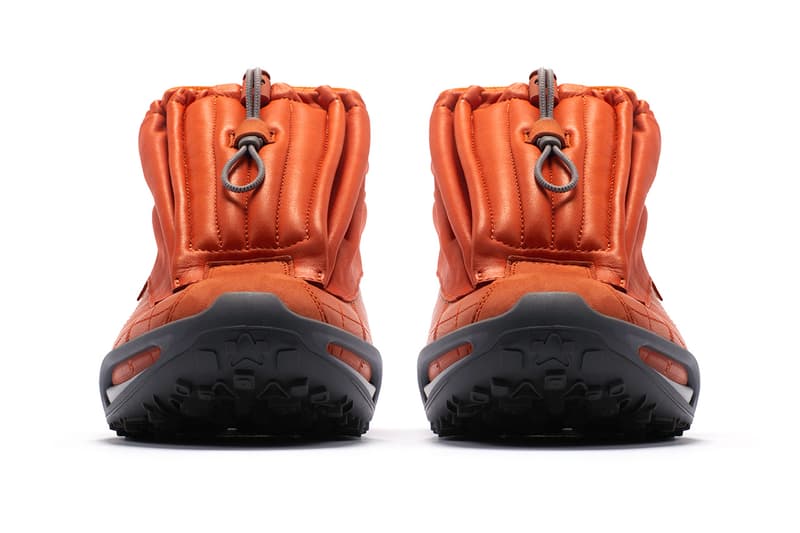 4 of 7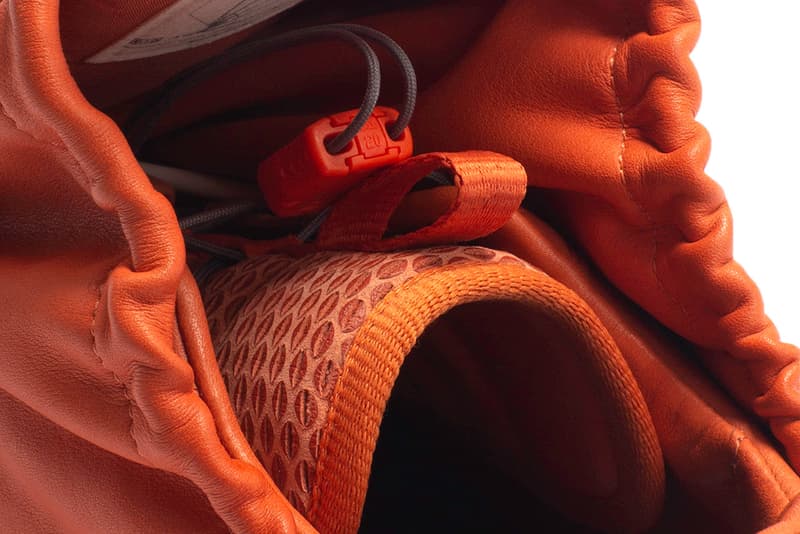 5 of 7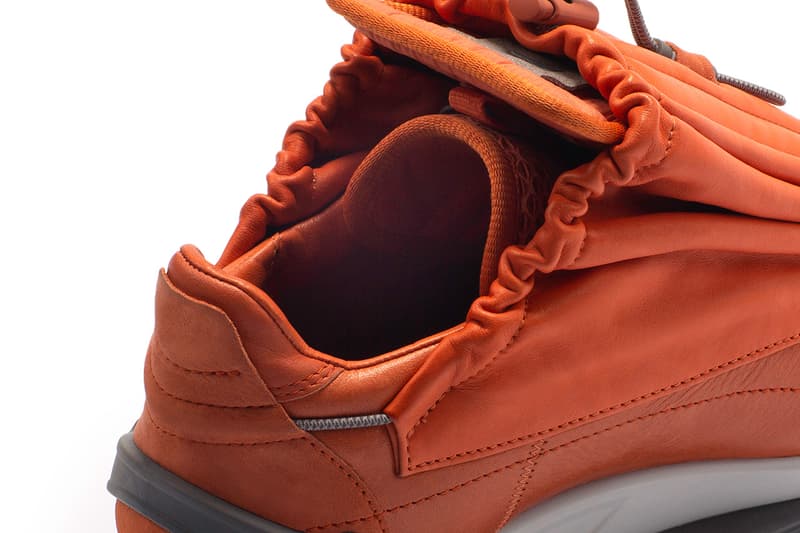 6 of 7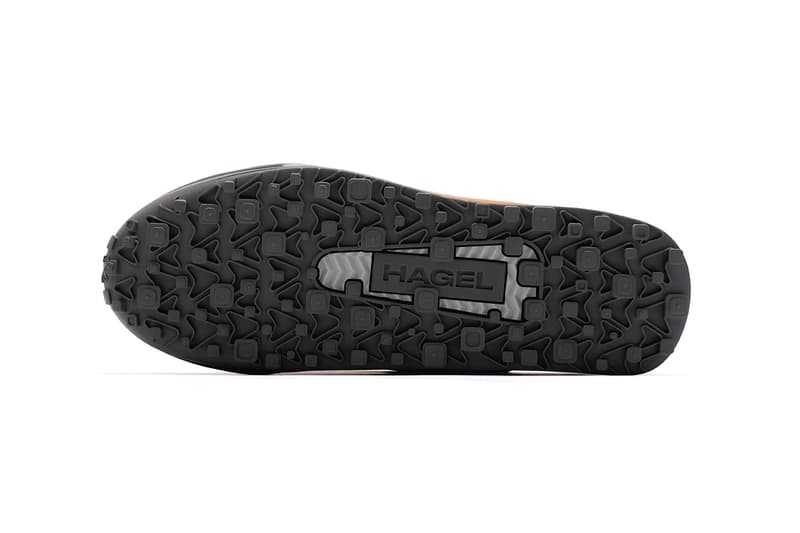 7 of 7
If there are any footwear designers out there right now that are unafraid to experiment, it's Mathieu Hagelaar of Studio Hagel. He's added weight to his name by exhibiting his exploratory design language atop footwear collaborations with ECCO and custom styles atop the Air Force 1, and now he's uncovered his newest Hagel Shroud model that's inspired by a 2018 MakersMonday experiment and a Nike Cortez that's influenced by car hoods and shrouds.
As you can infer from its moniker, the new silhouette's main component is the padded Ecco leather shroud that starts out at bottom of the throat and extends all the way to the ankles. Other fabrics that are present on the base include more leathers that make up the side walls in addition to suede overlays that attach to the toe tips and heels. Branding is found on the mid-foot in the form of a banner that reads "HAGEL" in black font. Beneath the shroud is a breathable mesh bootie that also comes with a toggle lacing system for lockdown purposes. Midsoles come completely swathed in a lighter gray hue and come held in place by a black cage that hugs the shoes at the back and front ends as well as connects to its hiker-friendly outsoles.
In an effort to highlight the importance of HAGEL's willingness to experiment, the label on the left foot displays the car hood that inspired the shoe, while the right side displays how HAGEL transformed this into the final design."The design process is an experiment, an ongoing exploration of ideas", Hagelaar says about the design. "The Shroud is both a result of this process and the start of a new chain of thoughts."
This limited edition "Mango" colorway will come packaed in a "puff bag" that protects the shoes and can be used as a belt bag. Retail priced is set at €450 (approx. $509 USD), and it will be dropping via HAGEL come February 21.
In case you missed it, Studio Hagel put his spin on Stepney Workers Club's Dellow and Varden last Summer.