Martine Rose Wants to Dress You for a Chic WFH Life
The FW22 "Somewhere Between Work and Sleep" collection is decked in granny influences and perfect for your next Zoom call.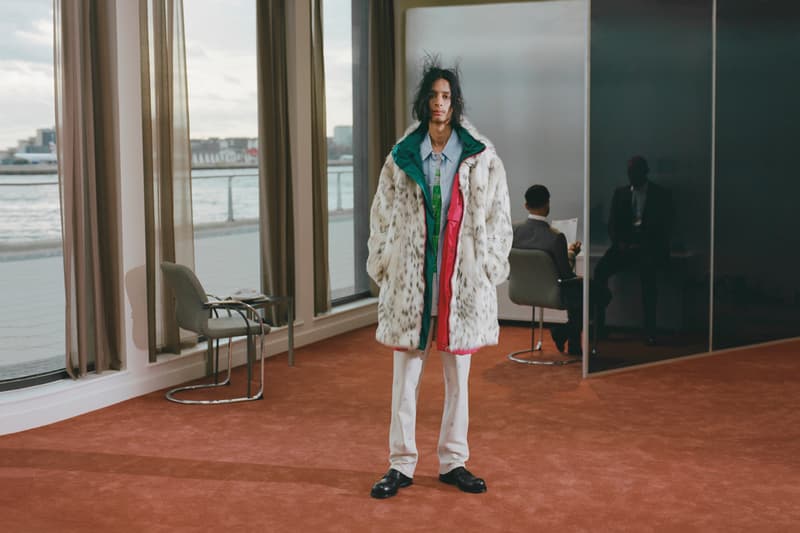 1 of 29
2 of 29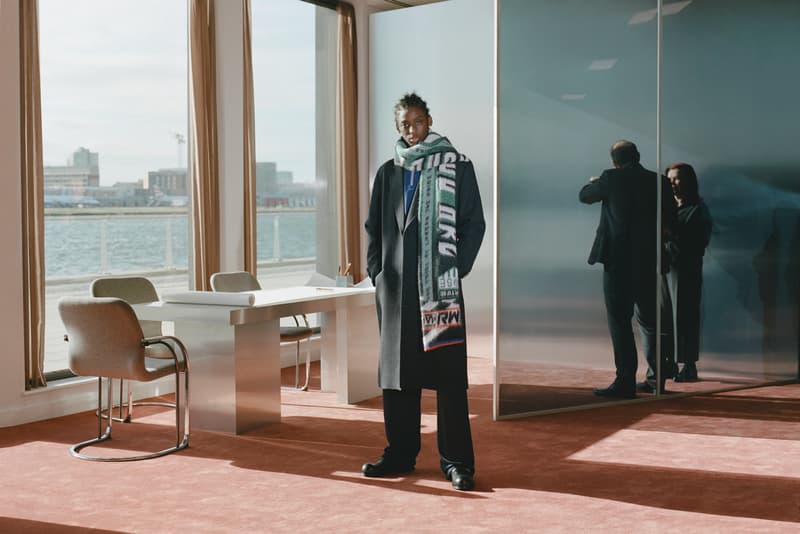 3 of 29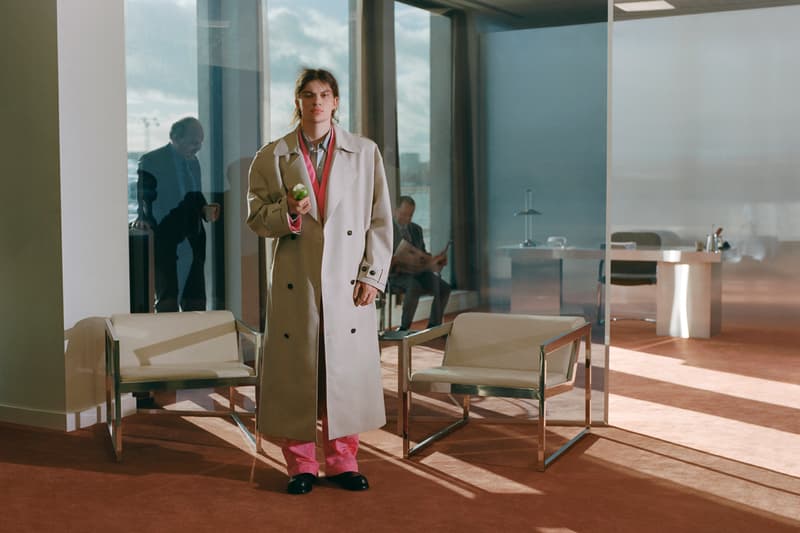 4 of 29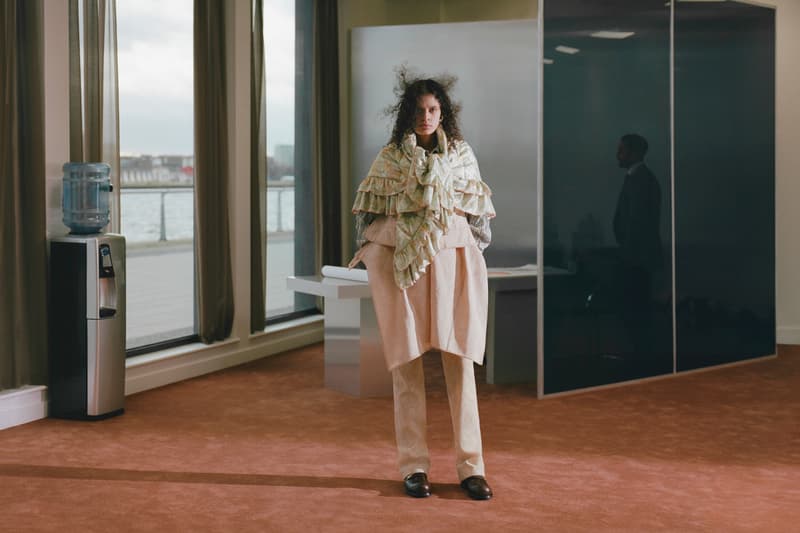 5 of 29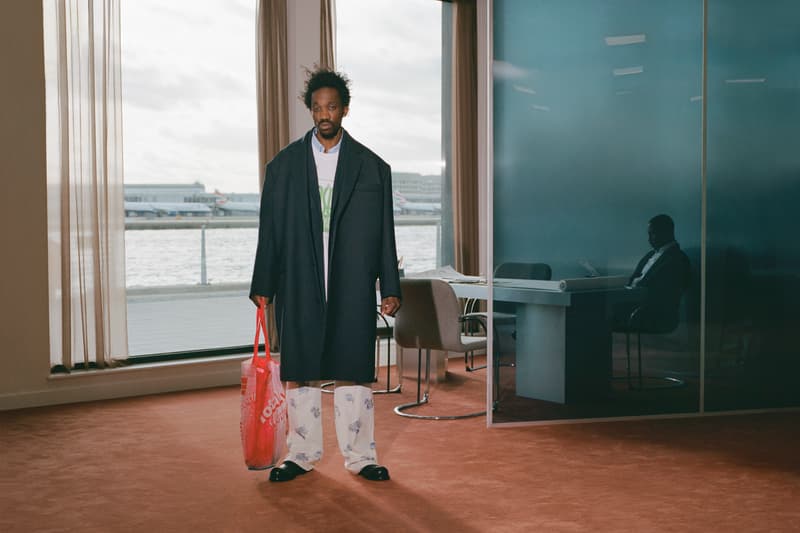 6 of 29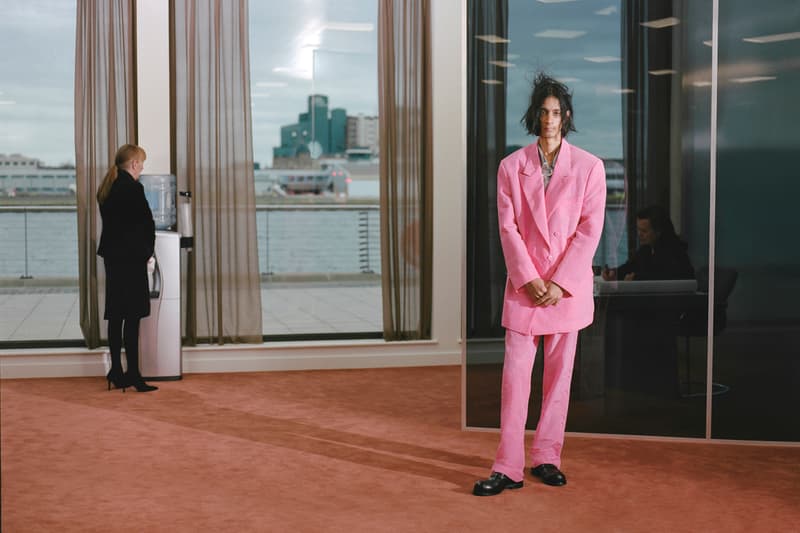 7 of 29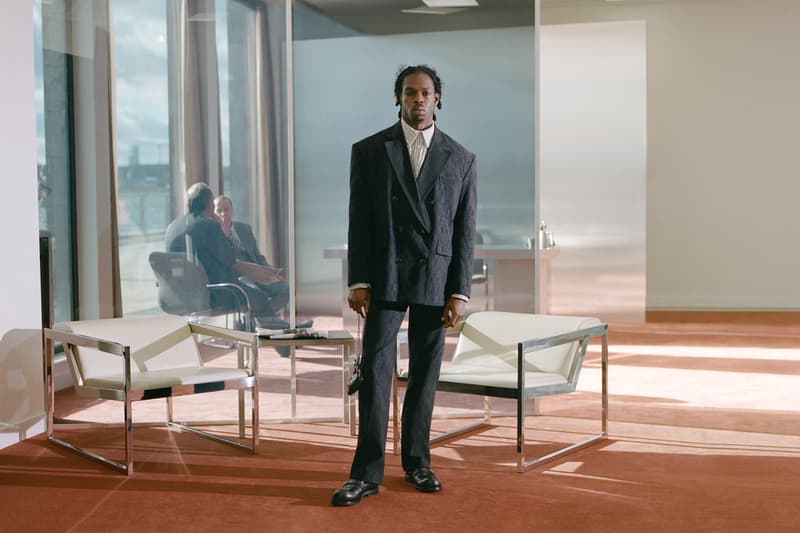 8 of 29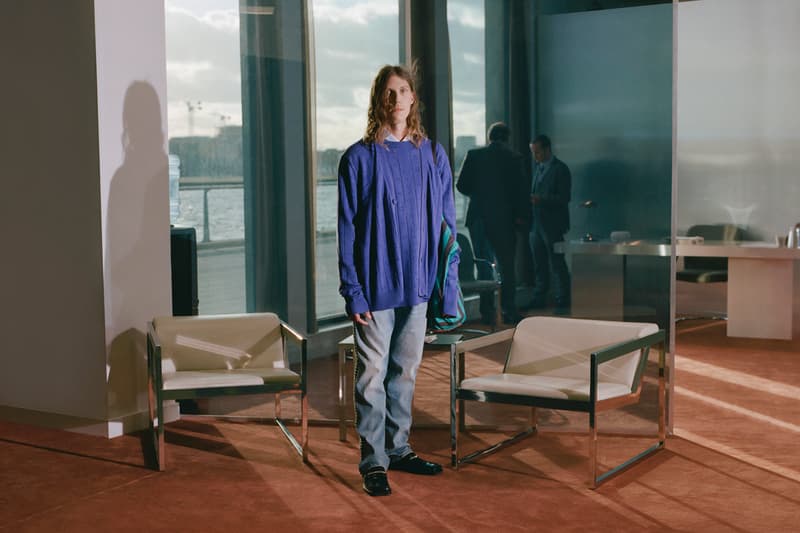 9 of 29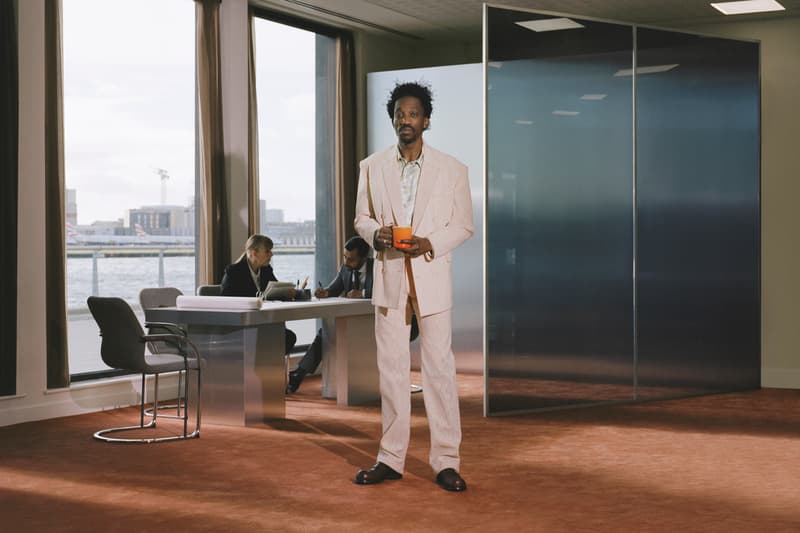 10 of 29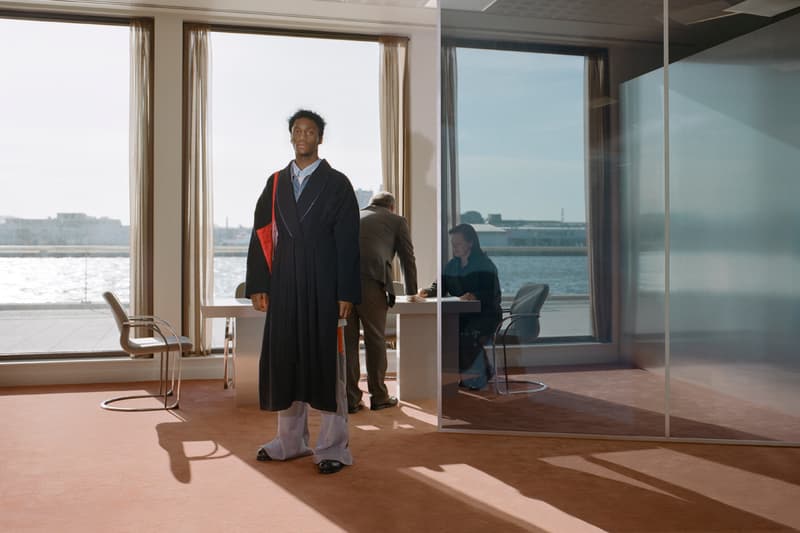 11 of 29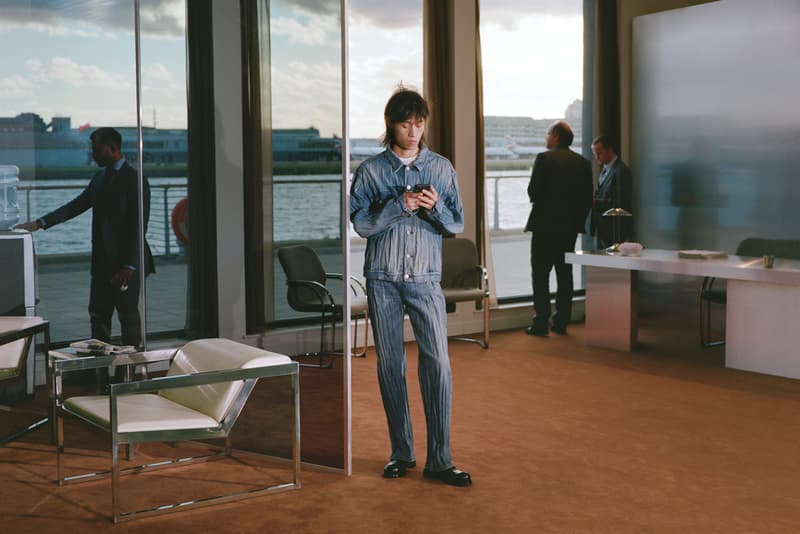 12 of 29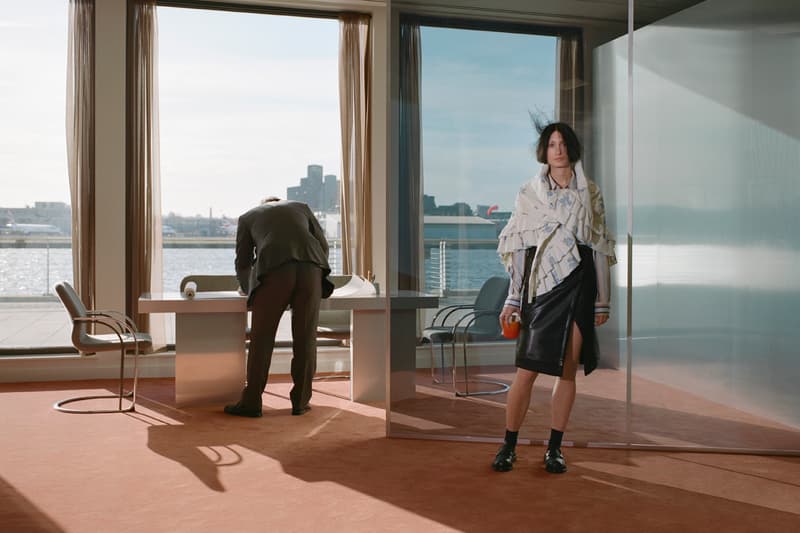 13 of 29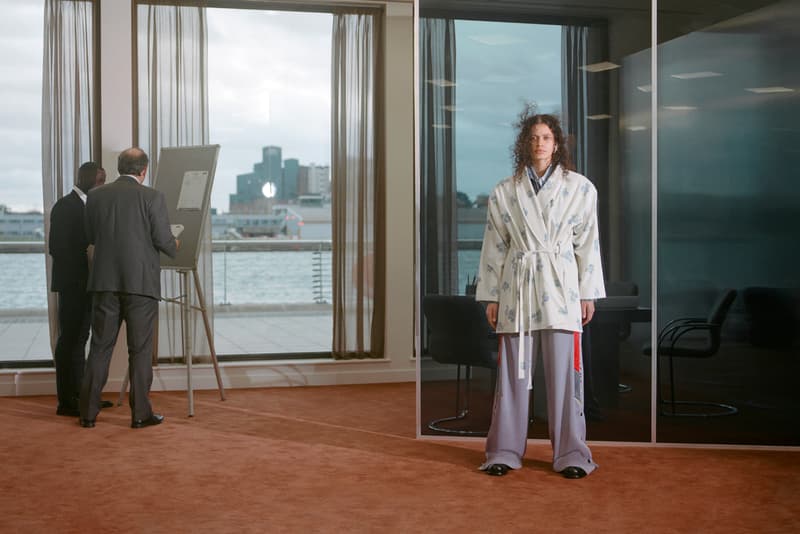 14 of 29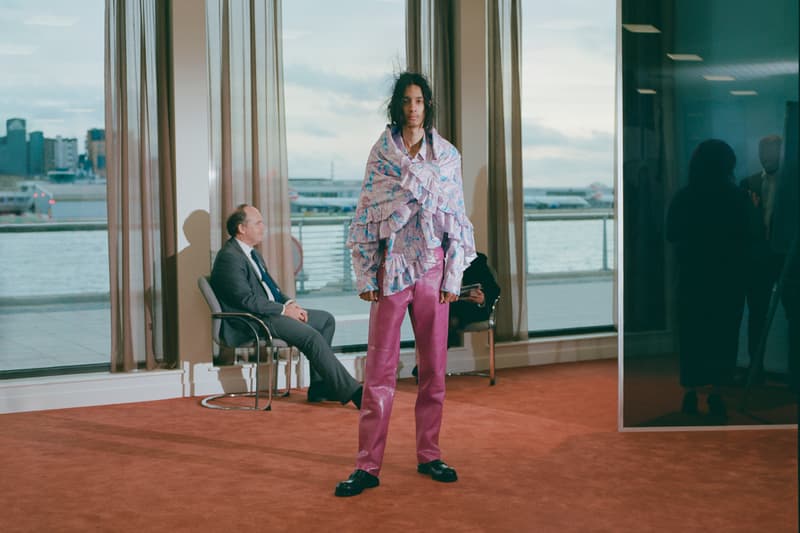 15 of 29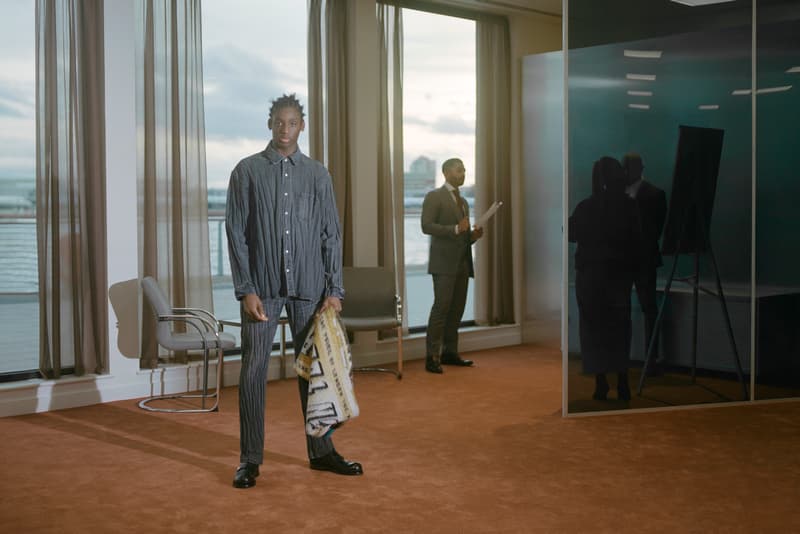 16 of 29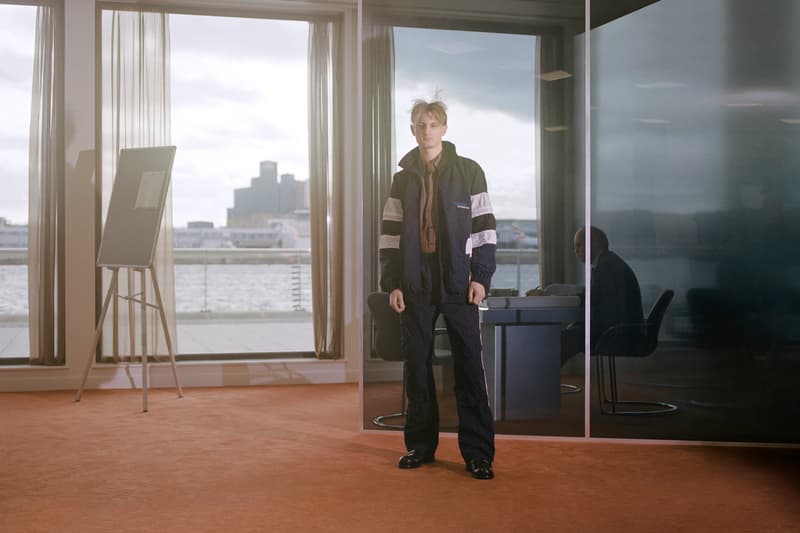 17 of 29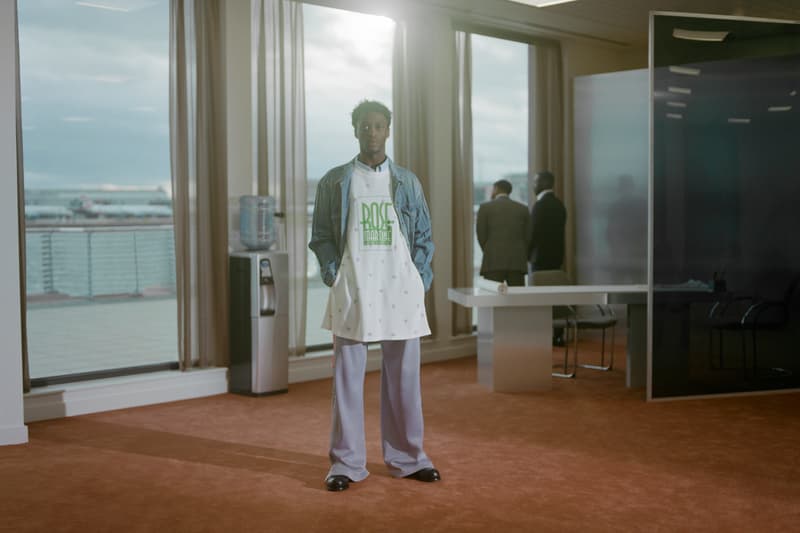 18 of 29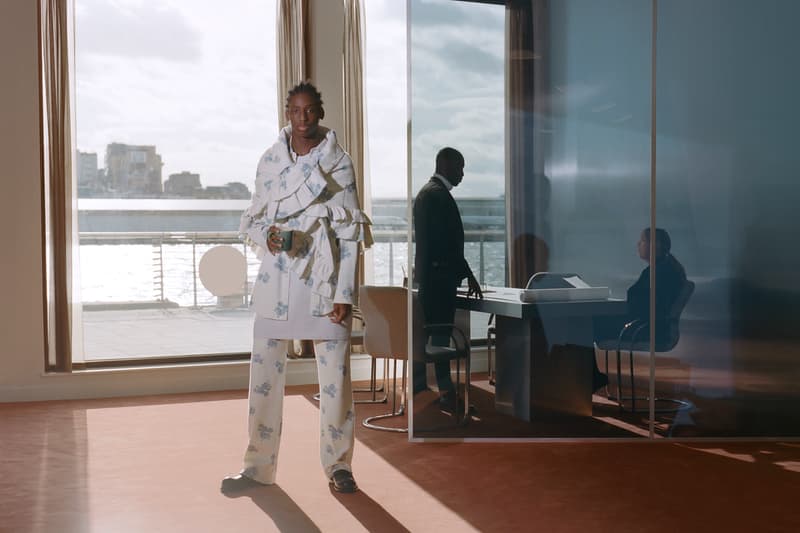 19 of 29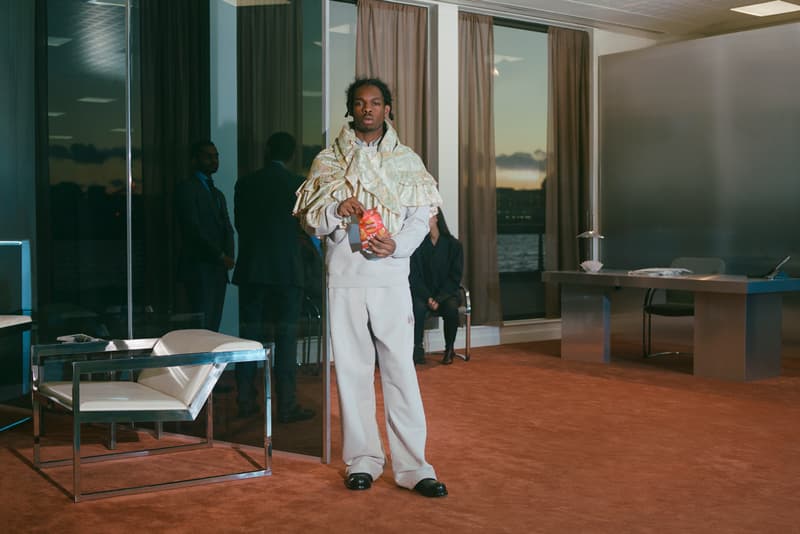 20 of 29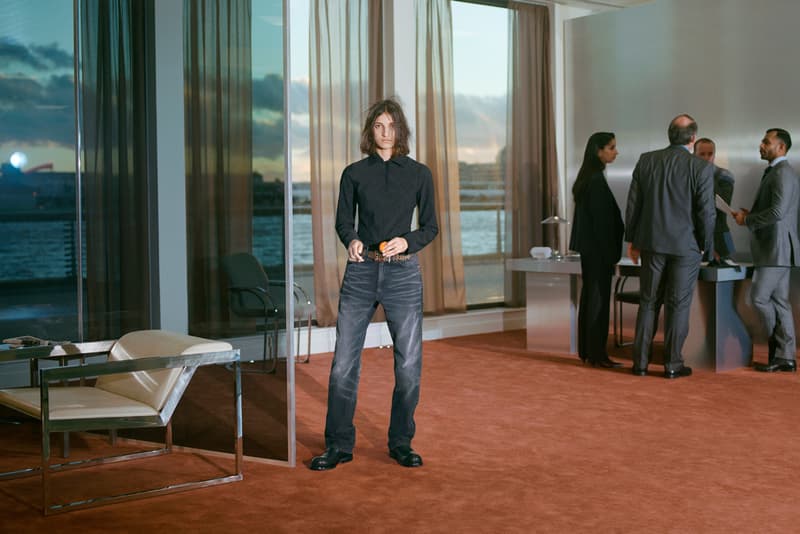 21 of 29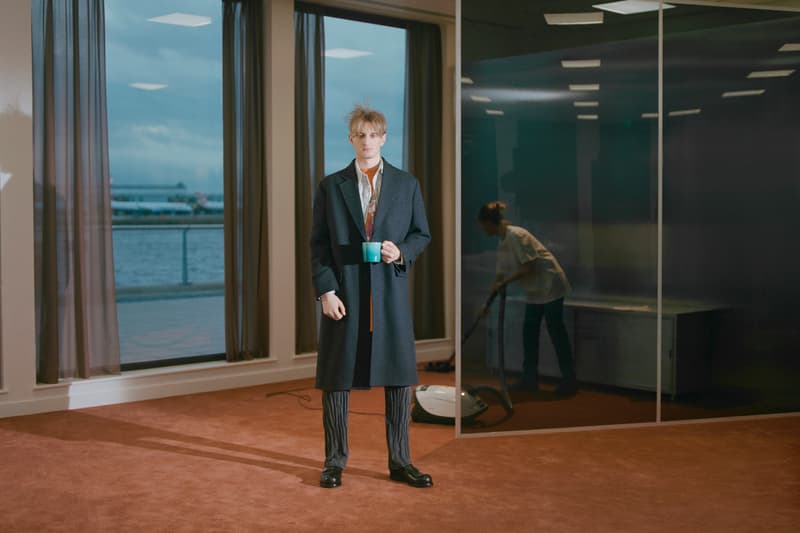 22 of 29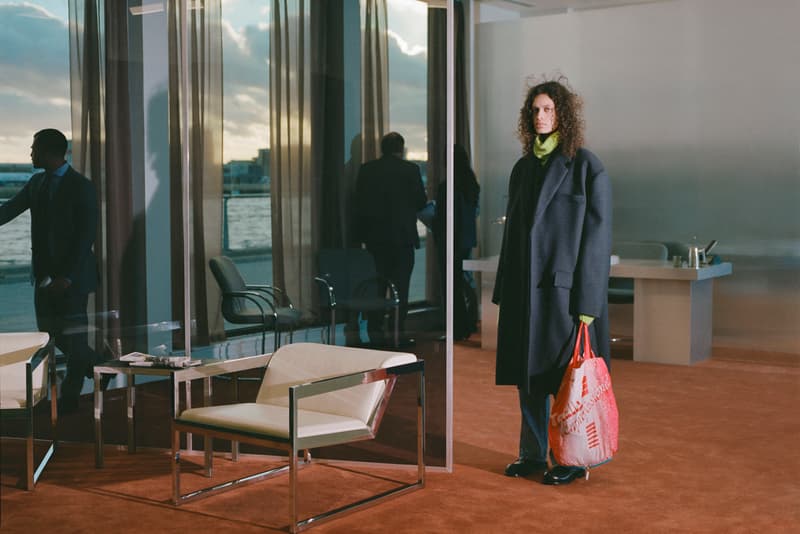 23 of 29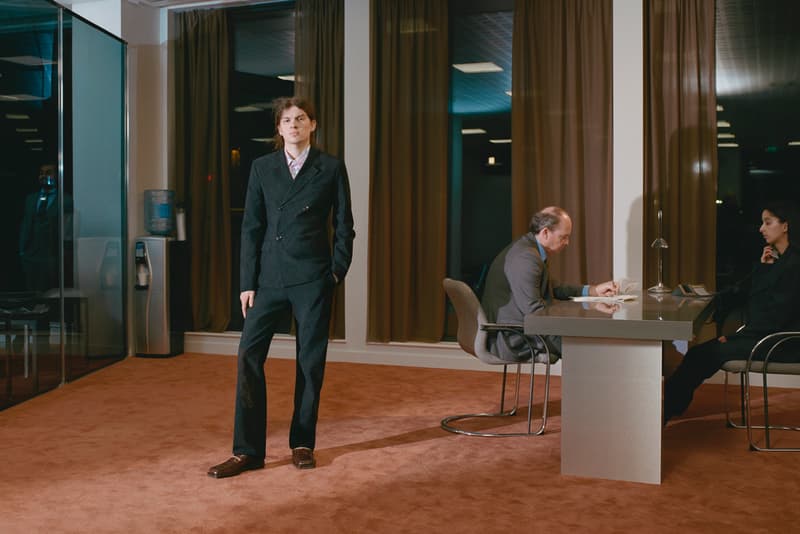 24 of 29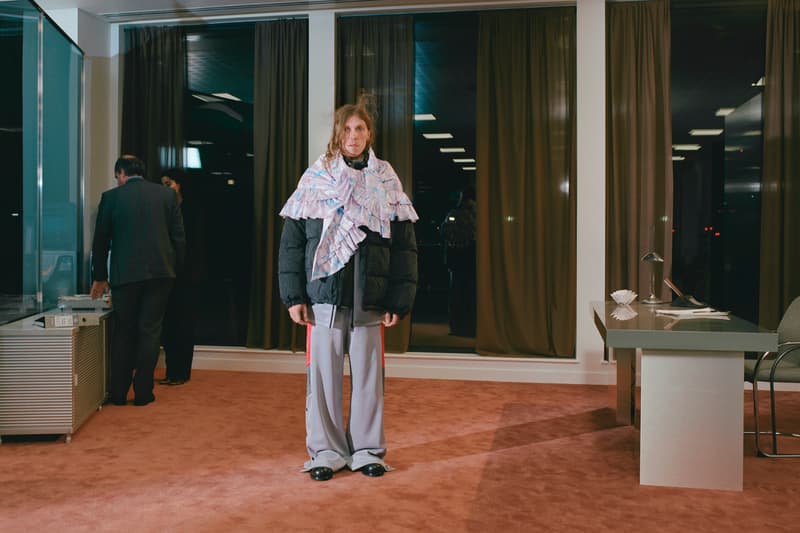 25 of 29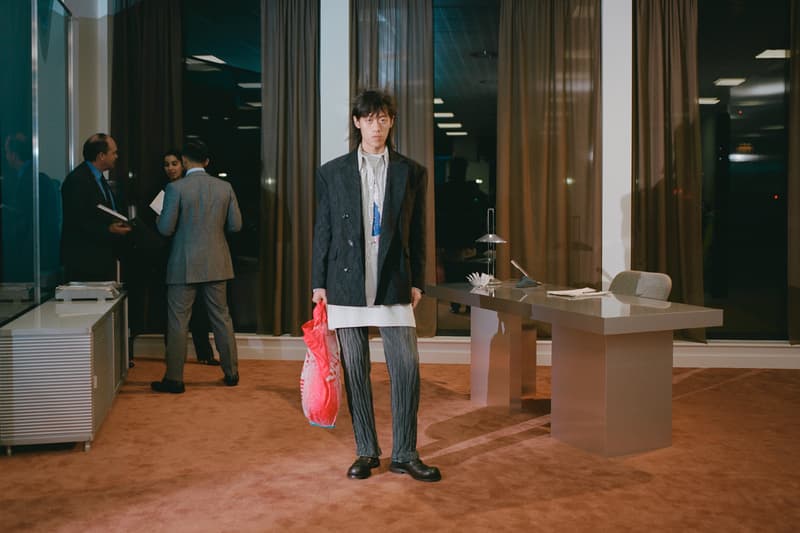 26 of 29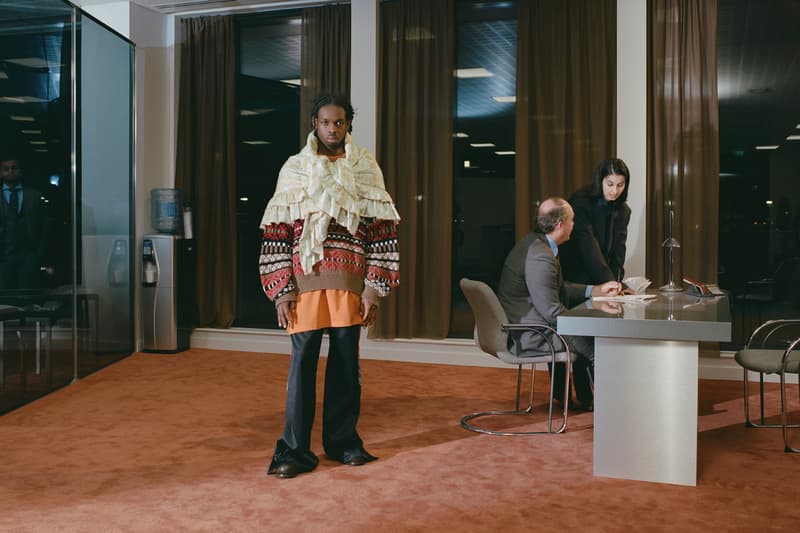 27 of 29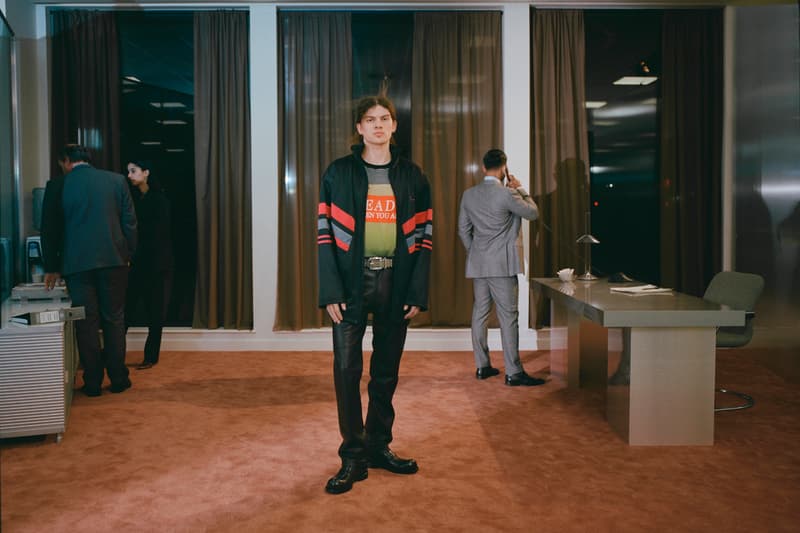 28 of 29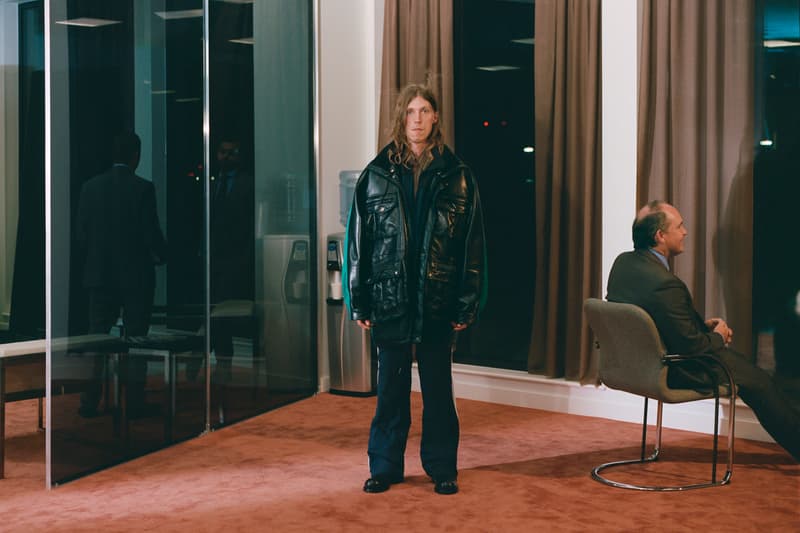 29 of 29
If it feels like you've been "Somewhere Between Work and Sleep" for the last two years, Martine Rose is here to help you finally dress right for the occasion. In its aptly-titled Fall/Winter 2022 collection, presented on the final day of London Fashion Week, Martine Rose captures our societies' current zeitgeist, a period of working from home, infrequent trips to an empty office, formal on the top meets sleepy on the bottom zoom calls, and looks that transcend the usual ideas of transitional — now, Rose delivers a collection of garments designed to be worn from the bed to the WFH office, to the shops and back.
Rose accomplishes this with considered uses of materials, silhouettes, and prints. For example, a suit is presented in fluorescent pink and is made from atypical shellsuit fabrics, contrasting last season's tailoring materials that constructed sportswear. This conflict is mirrored with "two-faced" garments: a leather jacket is contrasted with a technical nylon back, or the big fur coat is actually an anorak on the reverse.
The coats are informed by a fabulous granny on a night out, but when she's back at home, her loungewear and home decor continues to inspire the Martine Rose FW22 collection. Traditional ladies power mesh underwear, which is true dead-stock vintage material, has been put together to create another tailoring look, and this aesthetic is continued with pieces such as the scarf, presented like a grandma's bed bottom sheet complete with frills on the edge.
Rose elaborates on this, adding florals to trousers, dressing gown coats, and tunic-like tops, coming together for a nightgown look, while contrasting all of this are the denim pieces that are described as being a "Japanese developed technique of pleated cotton denim, garment crinkled to create a shrunken and elongated silhouette that makes the wearer look like they've been through the wash."
Rounding out the FW22 collection is a new range of bags and an updated take on Rose's signature mule footwear, taking the previous and fan-favorite squared and open-toe finishes and giving them a rounder, bulbous touch, once again softening everything while maintaining their expected level of luxury.
Take a look at Martine Rose's FW22 collection "Somewhere Between Work and Sleep" in the gallery above.
For more cozy fashion, take a look at Robyn Lynch's FW22 LFW presentation.