Rabin Huissen Depicts Ethereal Figures on Acne Studios' SS22 Garments
Available in-store and online now.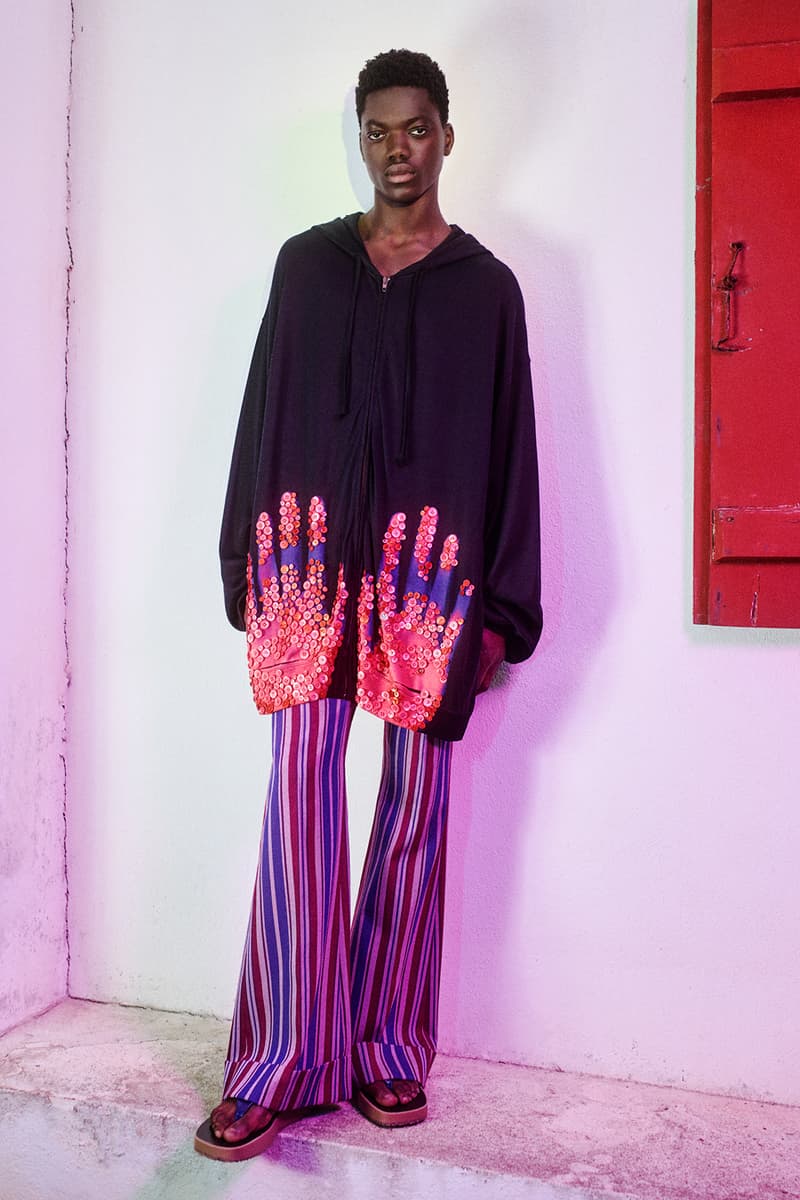 1 of 7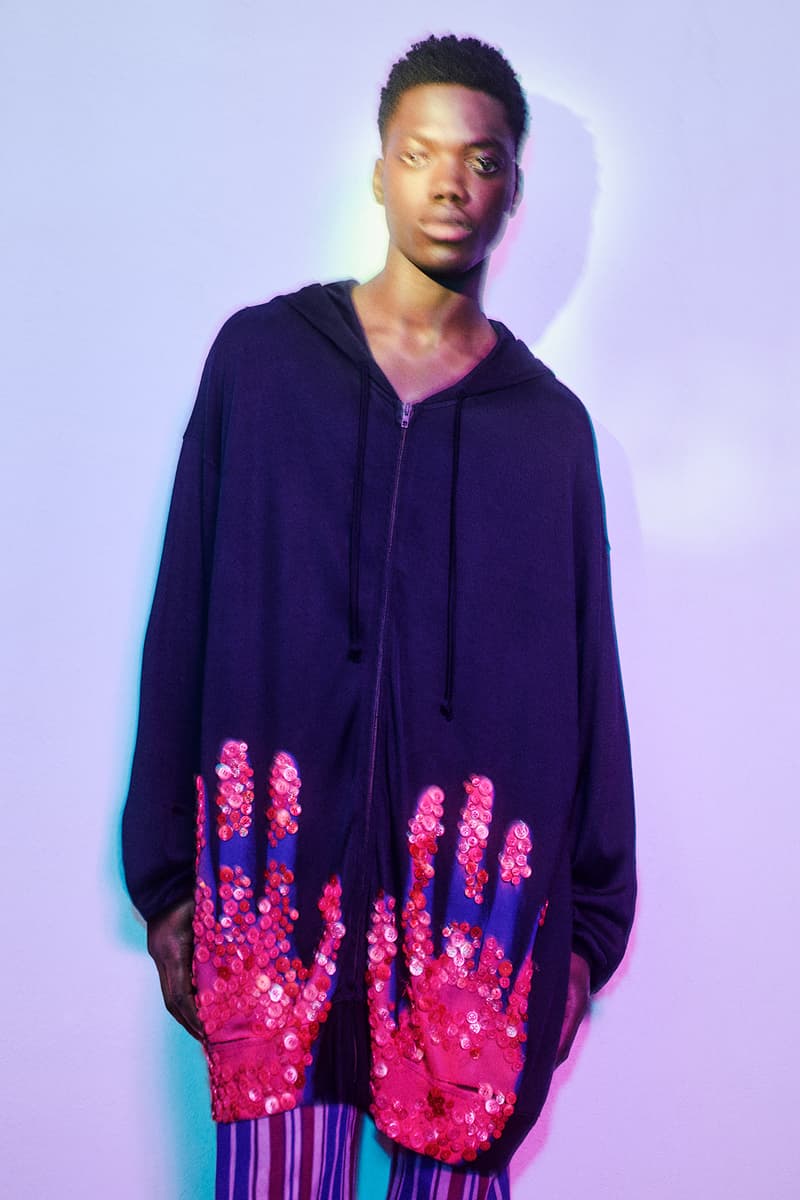 2 of 7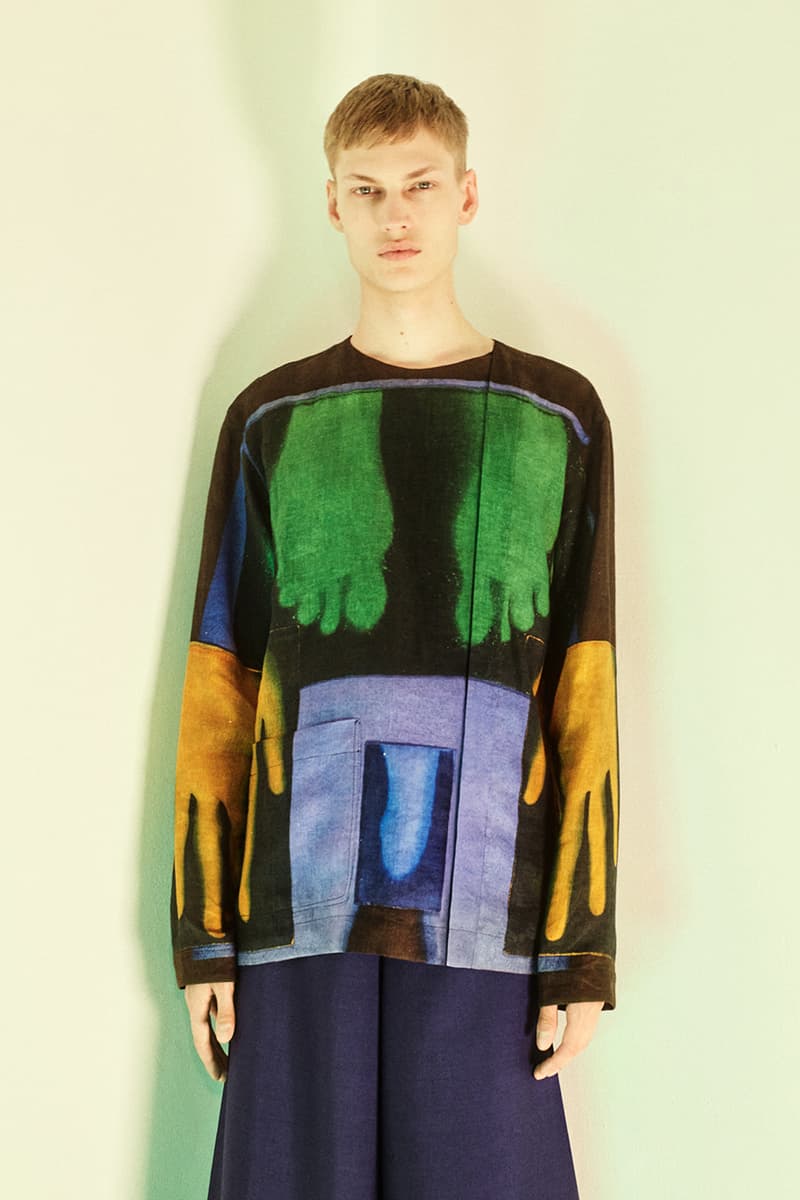 3 of 7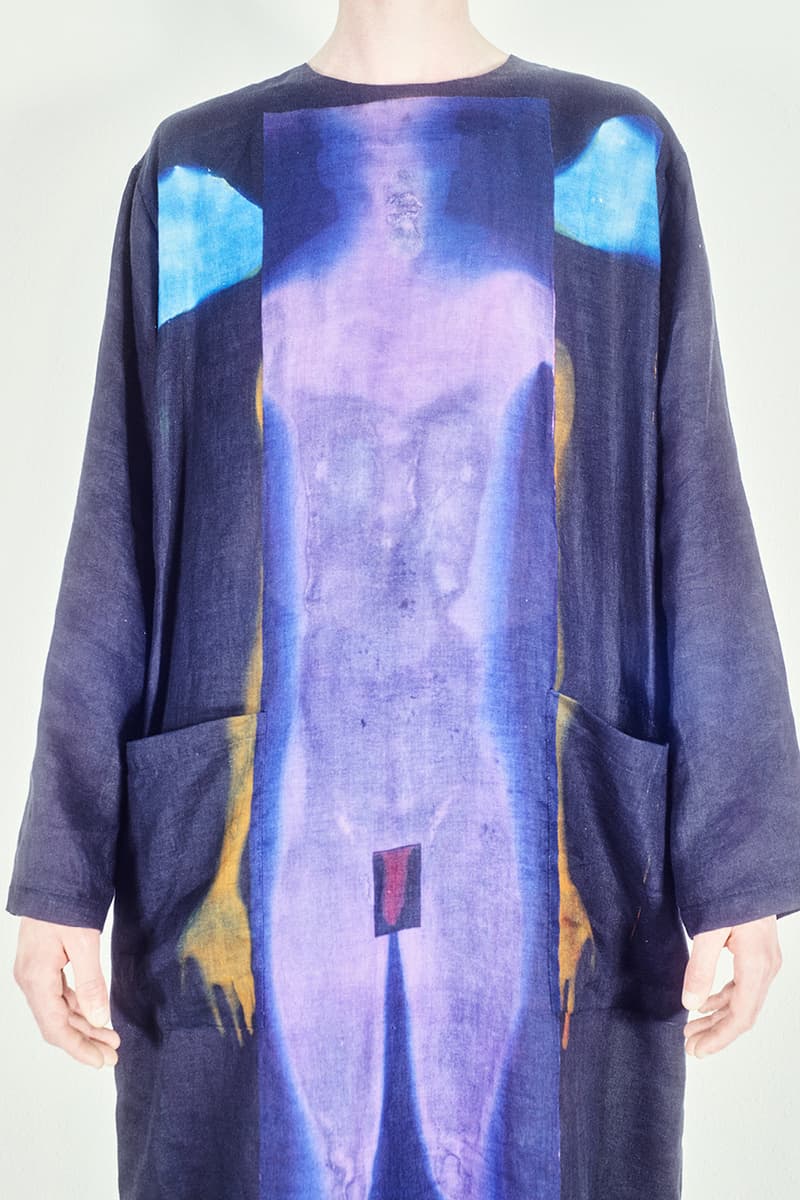 4 of 7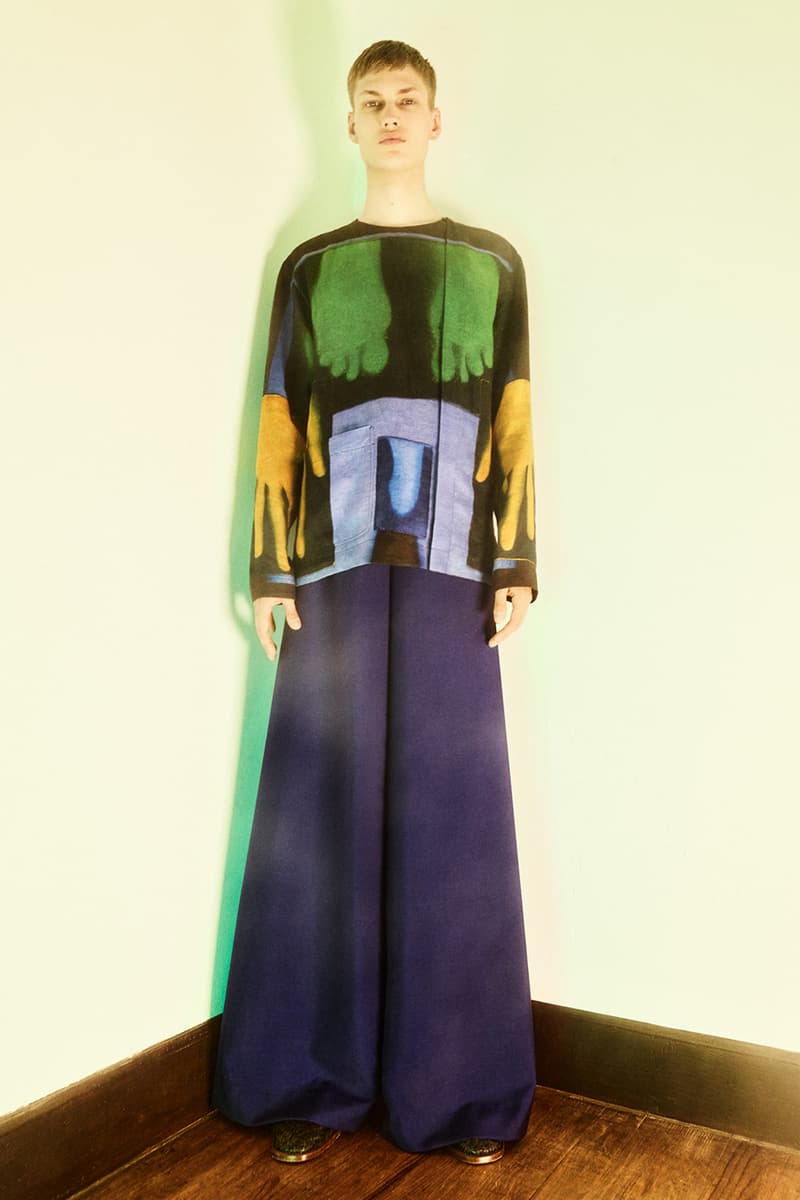 5 of 7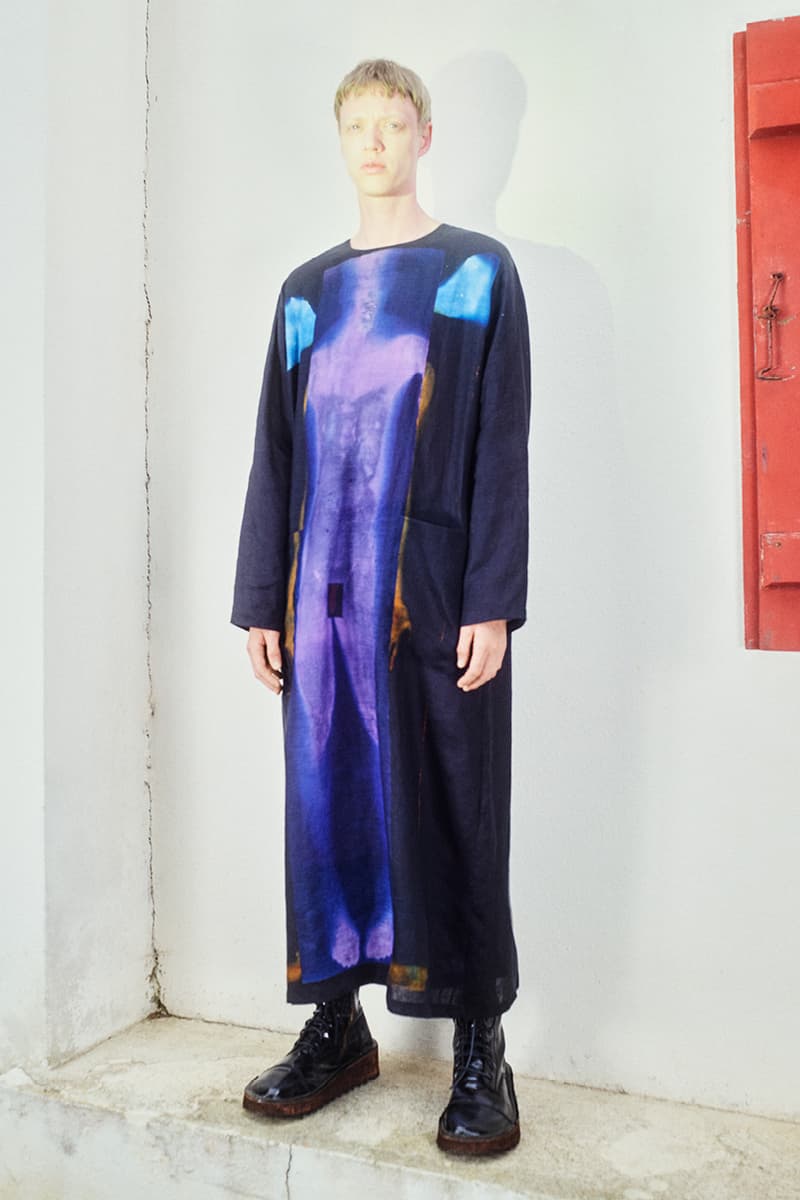 6 of 7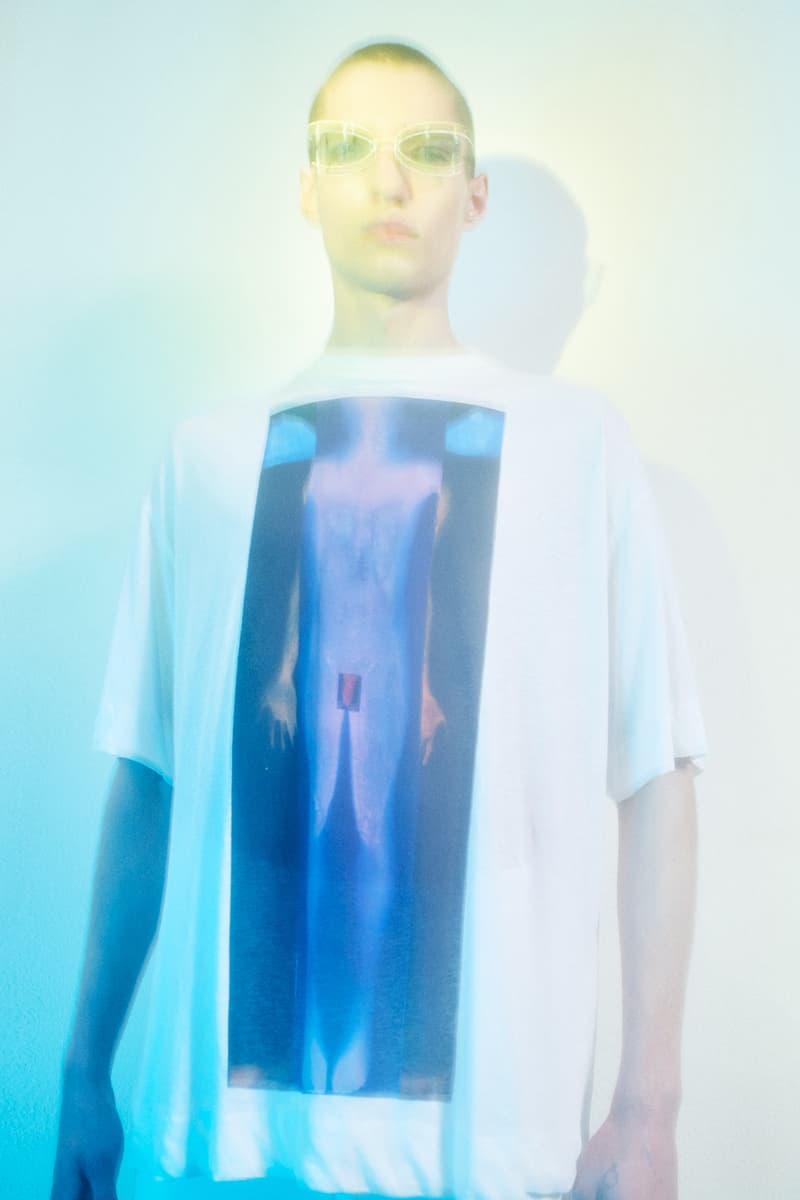 7 of 7
Acne Studios' Spring/Summer 2022 collection was eclectic and looked back at the free-spirited '70s, and now the leading collaboration of the season between the brand and the Netherlands-based artist Rabin Huissen has arrived.
Comprising of a T-shirt, a short-sleeved shirt, long-sleeved tops, tunics, an oversized zip-up hoodie, and trousers, Huissen's ethereal work graces the pieces to give them some form of otherworldly life. The works are "an exploration of the soul's communicative energy and the concept of time," which is evident given the depiction of humans who appear to be in an alternative reality, or perhaps a state of mind somewhere between reality and elsewhere.
Through photography, drawing, painting and installation, Huissen's art is immediately impactful and inquisitive. For the Acne Studios collaboration it's much of the same, as the artist "lets go" to produce whatever comes to mind in that moment. So, on a long-sleeve shirt, we find human anatomy patchworked across the garment in a heat-map-esque colorway, while a shirt features just the hands coming out of the hem, matching the hoodie. One of the tunics is sans-human, appearing in a block color perhaps to suggest only the spirits, while other pieces such as the T-shirt are less elaborate in its thinking.
Take a look at the Rabin Huissen x Acne Studios capsule collection above, and purchase it in-stores or online now.
For more graphic-heavy looks, check out the latest collection from Bethany Williams.