MadManga Announces First-Ever NFT Collection Building the Largest Manga Creation Community Yet
Join MadManga's metaverse and let your imagination roam free.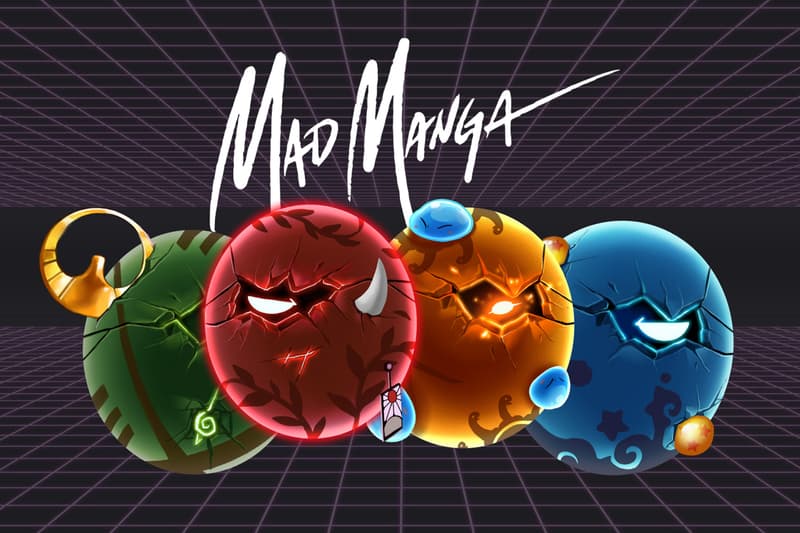 MadManga announces its first-ever NFT (non-fungible token) collection, including an epic story rollout where manga characters are born from manga-charged "FOMO stones" and break free in a parallel universe.
MadManga is an international co-op with derived talent from Silicon Valley, Disney, and Warner Bros., including specialists in manga, anime, copyrights, exhibition, curation, gaming, and tech backgrounds. The luxury fashion space has seen a recent rise in NFTs, with consumers shifting their purchasing power to collectible digital tokens. As a virtual artifact, NFTs present a unique opportunity for consumers to interconnect with the rapidly evolving digital landscape of blockchain technology and the contemporary creatives spearheading digital art.
With this in mind, MadManga houses its NFT project in a fully custom metaverse where space and time collide, resulting in a precarious black hole. This black hole — as described by MadManga — is home to uncanny manga characters born from manga-energy "FOMO stones," never before seen.
The NFT project will include editorial features on its accompanying talent and will allow consumers to interact virtually with classic manga titles, games, action figures, and multimedia technology. The bespoke metaverse will navigate consumers through MadManga's media archive, employing blockchain technology as a medium of contemporary communication. MadManga envisions its metaverse as an incubator of culture, a futuristic rendering of modern-day commerce.
The NFT collection is expected to release later this spring. Anime and manga lovers can learn more about the project by visiting MadManga's home website. Continue the conversation at MadManga's Twitter page using #blockchain, #metaverse, #MadManga, #manga, and #NFT.