Eminem to Launch Mom's Spaghetti Pop-Up for Super Bowl LVI in L.A.
Bringing his popular Detroit restaurant to downtown L.A.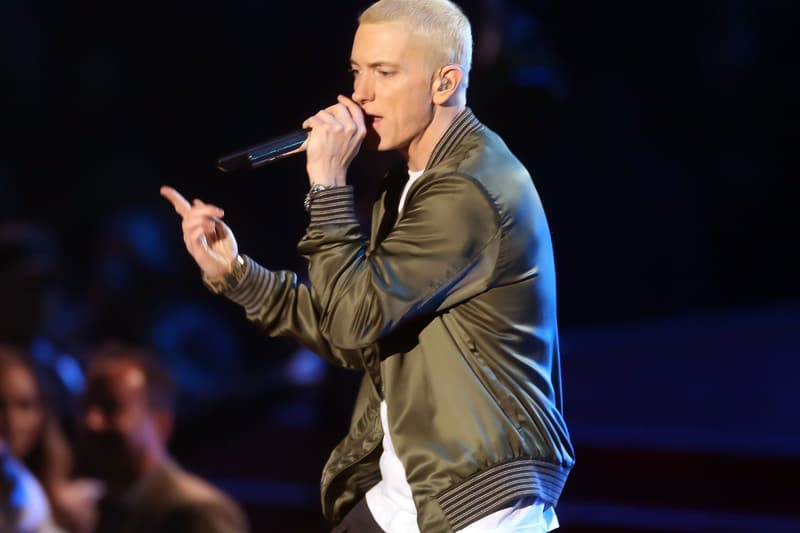 Eminem is giving the people of Los Angeles a taste of Mom's Spaghetti at this year's Super Bowl LVI.
The rapper is bringing his Detroit restaurant straight to downtown L.A. for a limited-time pop-up, serving the community with various assortments of spaghetti-based dishes. The restaurant, which is inspired by lyrics from his RIAA Diamond certified track "Lose Yourself," has had a permanent location in Detroit since last September. The pop-up eatery will be available from now until Super Bowl Sunday. Those who are unable to make it will also be able to order the food online via Postmates, which delivers to the greater Los Angeles area.
Similar to the Detroit location, the L.A. pop-up will serve up staples like spaghetti with toasted garlic bread, spaghetti with beef or vegan meatballs and even a s'ghetti sandwich, one of Eminem's childhood favorites. In a statement, restaurant co-owner Curt Catallo said, "It's not the kind of pasta you'd expect if your grandma came from Italy on a boat…it's more like the spaghetti you'd know if your mom came from Michigan on a bus." The pop-up will take over Uncle Paulie's Deli temporarily.
In case you missed it, McDonald's Japan returns to large and medium-sized french fries.