Donda Academy Announces Homecoming Game in Los Angeles
Fans must wear all black.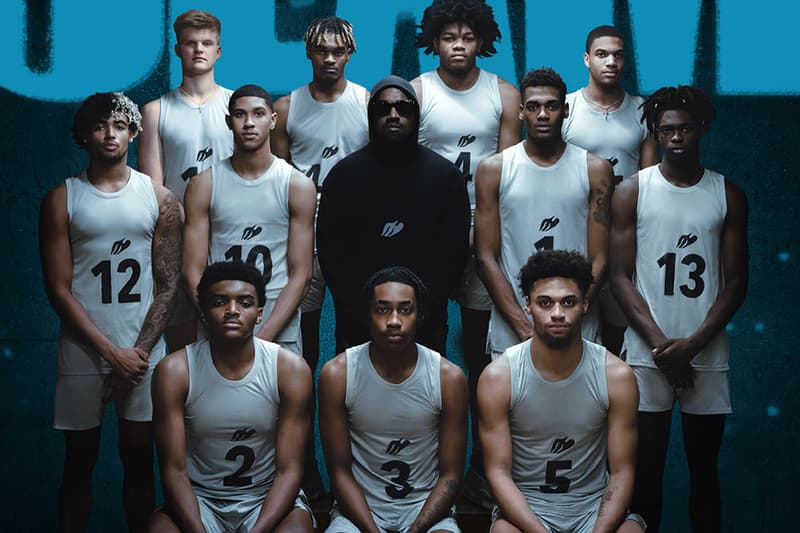 Following a Chicago Homecoming game, Donda Doves, the inaugural class of Donda Academy's basketball team backed by Kanye West is returning to Los Angeles, California.
The Donda Doves graced the cover of SLAM Magazine in January, and is home to some of the top high school basketball prospects in the country including Robert Dillingham, Zion Cruz, Jahki Howard, JJ Taylor, Jalen Hooks, and more. Dillingham is currently ranked the best point guard in his graduating class according to 247 Sports, and his teammates consist of four and five-star D1 prospects.
The Homecoming game will see the Donda Doves, clad in YEEZY 500s, adidas YWWZY QNTMs, and Balenciaga-produced jerseys, face off against Veritas Prep. The last time the two met, the game went into OT with Veritas narrowly coming away with the win.
Tickets for the March 2 event are currently set at $35 USD for General Admission and $500 USD for courtside seats. Limited-edition Donda Doves merch will be available for purchase at the event.
California State University Northridge – Matadome
18111 Nordhoff St
Northridge, CA 91330,
United States
View this post on Instagram
View this post on Instagram
Elsewhere in sports, a full ticket for Michael Jordan's 1984 NBA debut with the Chicago Bulls is up for auction.