NASA Is "Evaluating" a May Launch for Its Artemis I Lunar Mission
Sending an uncrewed spacecraft on a 25-day test flight.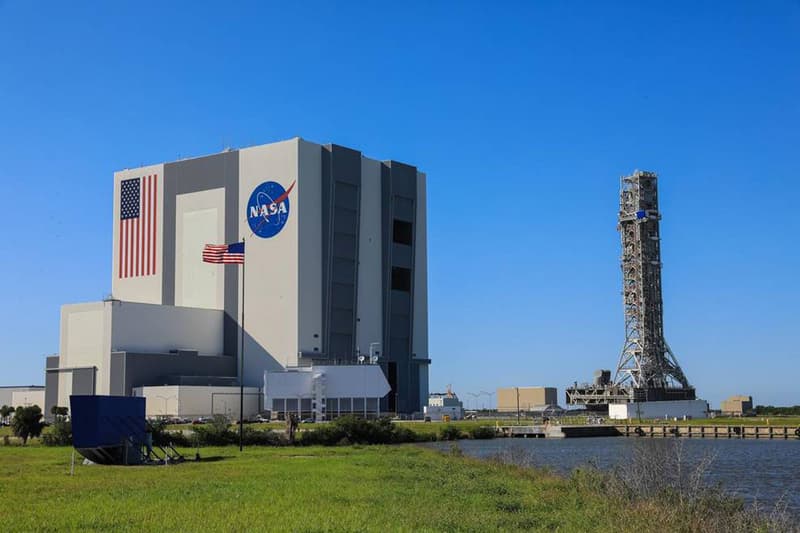 NASA may be launching its Artemis I mission in late May. The space agency was originally aiming for an April takeoff but has since pushed back the mission's timeline.
The trip is part of NASA's larger Artemis program, which has the goal of returning humans to the Moon by 2025. Artemis I is an uncrewed test flight for the purpose of certifying that the Orion spacecraft is fit for crewed flights. The mission is set to last 25 days, with six of those spent in a retrograde orbit around the Moon.
"April's not a possibility," Tom Whitmeyer, NASA's deputy associate administrator for exploration systems development, said in a briefing on Thursday, per CNET. "We're still evaluating the tail end of May."
NASA went on to share that testing for the Space Launch System (SLS) rocket is now complete. The next step, called the "wet dress rehearsal," is rolling the rocket out to the launch pad and filling it with fuel. The wet dress rehearsal will likely take place in mid-March.
Artemis I has been in the works since 2012 and the agency has already assembled a team of astronauts for the future crewed mission. We're very proud to be part of an integrated Artemis program that will have the first person of color and the first woman on the lunar surface," Whitmeyer said later in the briefing, per CNET. "I think that's quite an honor for all of us."
In other tech news, Coinbase surpassed expectations with $2.5 Billion USD in revenue for Q4 2021.