Marvel Is Adapting 'The Mandalorian' Into a Comic Book Series
Another collectible for the 'Star Wars' fans.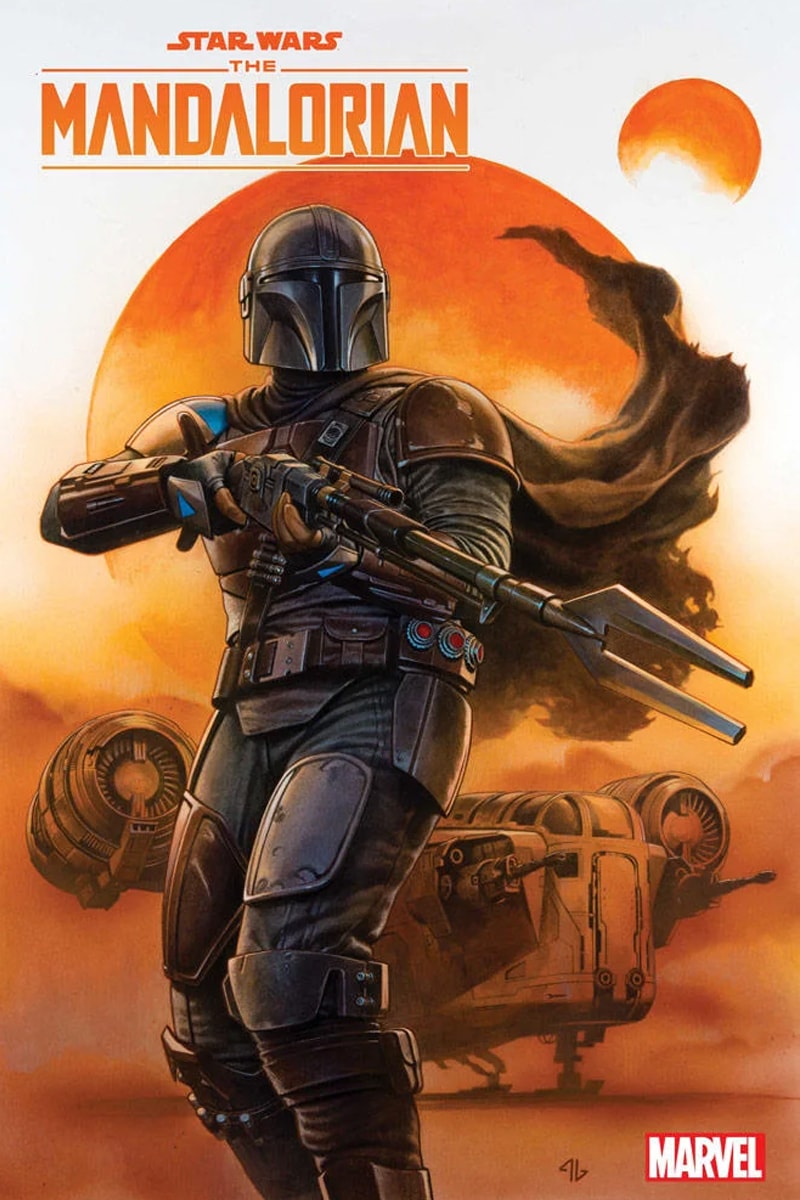 With Disney owning both Marvel and Star Wars, it's no surprise that the media giant is juggling its franchises around to create ever more content, and now the comic book company is adapting the massively popular Disney+ series The Mandalorian into a comic series.
Spanning across eight issues, the new series will be based on the first season of the hit TV show, following Mandalorian bounty hunter Din Djarin's discovery of Grogu, also affectionately known by fans as Baby Yoda. The run will be written by Rodney Barnes and illustrated by Georges Jeanty, with numerous variant covers for each issue available for fans and collectors.
"The story of the Mandalorian checks so many boxes of the stuff I'm passionate about," Barnes said. "I love Westerns, fantasy, science fiction, comedy, drama…it's a dream gig for any writer. I'm just glad I was chosen for this assignment!"
"I've always thought an artist's style is a lot like writing in shorthand. It's very subjective. What I bring to Star Wars is my detail and love for a galaxy far, far away," adds Jeanty. "Star Wars, especially where bounty hunters are concerned, is a messy landscape. I love drawing all the little details. My look has always been detail-oriented, and with The Mandalorian there is so much going on with the character and  in the background, and I look forward to adding visually to the already rich tapestry that makes up this universe!"
For those interested, The Mandalorian will arrive in comic book form starting this June, and you can learn more over on Star Wars' official site.
Elsewhere in entertainment, Robert Pattinson and Zoë Kravitz have spoken to HYPEBEAST about the upcoming The Batman.