Young Thug Now Facing Street Racing Charges While Awaiting RICO Trial
The rapper's RICO trial will begin early next month.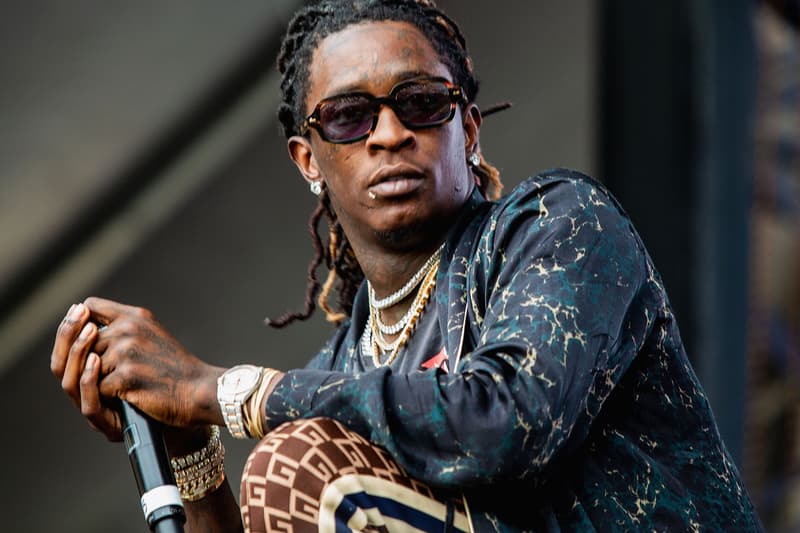 Prosecutors have hit Young Thug with more charges as the rapper awaits trial for his RICO case. The rapper was among the more than two dozen individuals who were arrested in May for alleged criminal gang activity related to Young Slime Life (YSL).
Alongside Gunna, Young Thug, whose real name is Jeffrey Williams, was indicted on charges of gang activity and conspiring to violate the Racketeer Influenced and Corrupt Organizations Act (RICO).
The Atlanta district attorney's office has confirmed that Young Thug is also being charged with street racing, reckless driving and speeding, WSB-TV reported first. The charges, which are all misdemeanors, reference an alleged incident where the rapper drove 120 MPH on an interstate back in May.
Young Thug's attorney maintained that the rapper is innocent of the charges.
"As of two weeks ago, that case was being resolved with a seatbelt violation," Steel said in a statement. "Today, now it's indicted in the Fulton County Superior Court. He is being wronged by our system."
Young Thug's trial is set to begin on January 5.
In other music news, SZA has announced the SOS North American arena tour.