Golden State Warriors' Steph Curry To Miss "a Few Weeks" After Suffering From a Shoulder Injury
Diagnosed as a subluxation.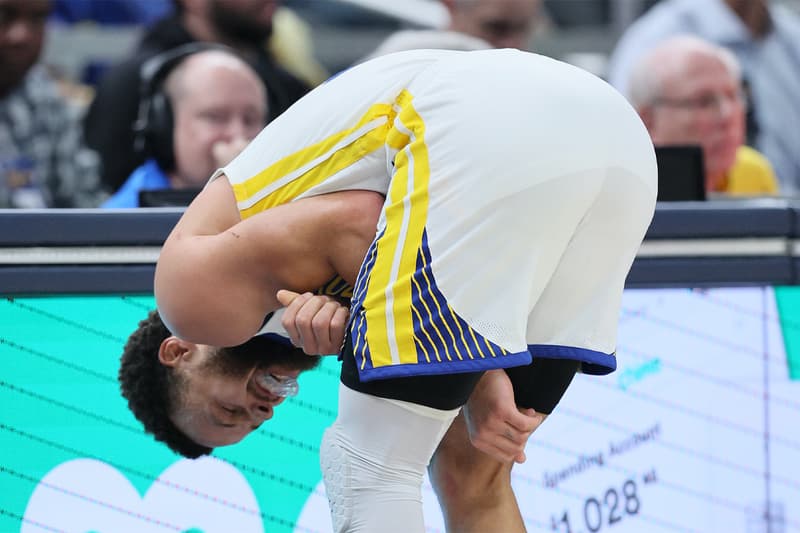 Steph Curry suffered a left shoulder injury in Wednesday's loss against the Indiana Pacers. ESPN's Adrian Wojnarowski has reported that Curry is expected to be out for "a few weeks".
The sharpshooter suffered the injury with 2:04 left in the third quarter against the Pacers after he attempted to strip Jalen Smith of the ball as Smith drove to the hoop. Immediately after the play, Curry can be seen grabbing onto his left shoulder and continuing to hold it as he ran down the court. The Warriors called a timeout and minutes later, Curry went back to the locker room and was ruled out of the game in the fourth quarter.
Curry underwent an MRI on Thursday, assessing the extent of the injury which was later diagnosed as a subluxation. Entering into Thursday's game, Golden State is currently in play-in territory and 10th in the West. There is currently no concrete timeline as to when Curry will come back to the court.
Steph went to the locker room after appearing to injure his left shoulder on this play pic.twitter.com/FNFcSh8YrK

— Warriors on NBCS (@NBCSWarriors) December 15, 2022
Golden State's Steph Curry is expected to miss "a few weeks" with his left shoulder injury, sources tell ESPN.

— Adrian Wojnarowski (@wojespn) December 15, 2022
In other sports news, Bronny and Bryce James have signed to Rich Paul's Klutch Sports.