LaQuan Smith Is All About Opening New Doors, New Heights, New Levels
HYPEBEAST spoke with the American designer about his meteoric rise and his latest partnership with Crown Royal Regal Apple.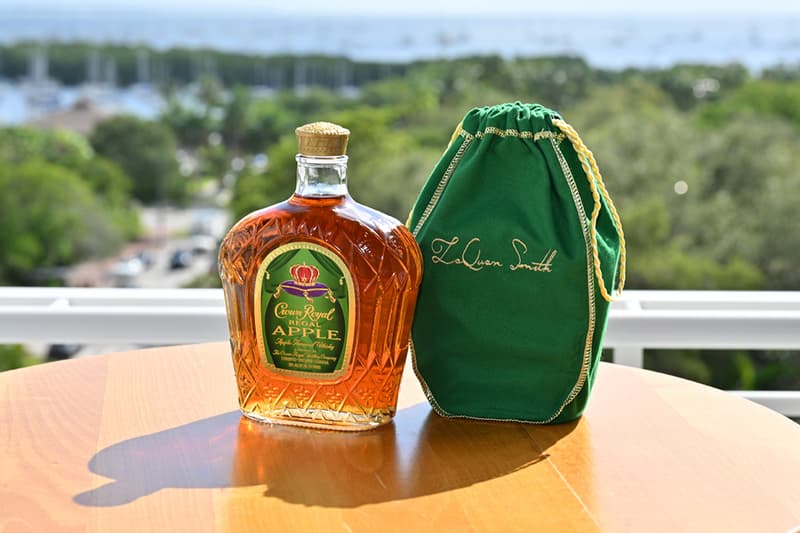 1 of 2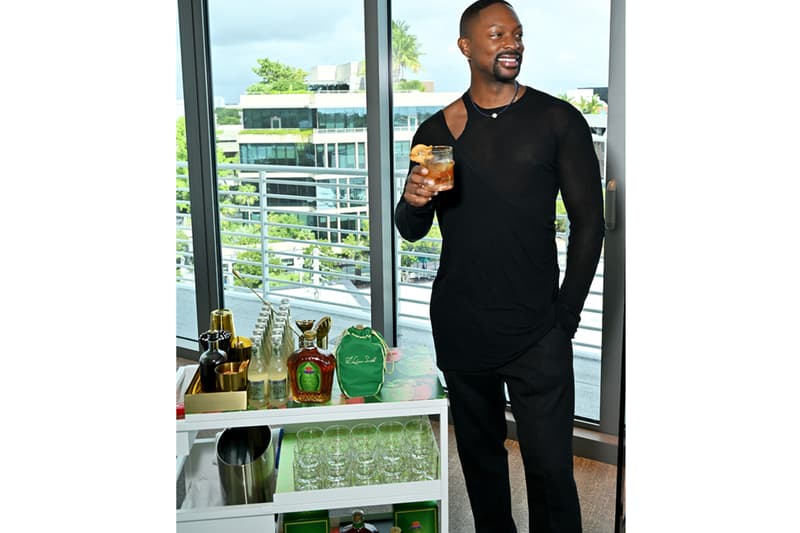 2 of 2
This past week, LaQuan Smith and friends toasted with Crown Royal Regal Apple at an intimate event during Art Basel in Miami. The city and scene reflected the glamour and unapologetic expression that is central to Smith's brand, which amongst a number of high-profile celebrities, has seen him exclusively dress Beyoncé, Rihanna, Lenny Kravitz and more.
Before the runways and stardom, however, Smith faced the same struggles that many emerging designers face. He was rejected from several of his most sought-after fashion schools growing up, but would never lose sight of both his dream as an independent designer, along with the vision he had of reflecting the grit and glamour that is synonymous with New York City.
"I feel like my whole entire existence in fashion has really been about breaking barriers — opening new doors, new heights, new levels," Smith told Hypebeast. Entirely self-taught, the 31-year-old designer has shown a meteoric rise over the past decade — from being known as the 'legging guy', who hand-sewn sought after pieces in his Jamaica, Queens apartment, to creating a stunning dress for Khloe Kardashian for the past CFDA Awards.
Hypebeast caught up with LaQuan Smith to speak on his career thus far, his partnership with Crown Royal and what is in store next. Read the full interview with the American designer below.
Everyone has a different path in whatever field they pursue. Can you talk about your pathway into fashion and what shaped you along the way?
If you're ready, it's a long story.
Honestly, I feel like my whole entire existence in fashion has really been about breaking barriers — opening new doors, new heights, new levels. My entry in the fashion industry and even more, the business, has been unorthodox. I didn't necessarily have the formal training or intense educational background.
For me, Patti Smith, my grandmother was my formal training. She taught me everything I knew about designing, draping, sewing, garment construction.
That's my love — designing and constructing literally something that I have literally built my business off of — craftsmanship, creativity and being a native New Yorker has been all the fuel for me to create the kind of unapologetically sexy things that I design.
Early on, you were sometimes known as the 'legging guy'. Can you talk about the origins of how that started and how it may seep into your work today?
Well I was obviously designing more than leggings, that was just one of the product categories that took off. It just made sense. I whipped them up very quickly. Then it was one of those things that was my side hustle — I was cranking out leggings like I was making cake. It was fast money, every woman could wear it at any size and it was super dope at the time.
But I think for me, my business was really built in the beginning off customer. I had a lot of custom clients, I didn't have a real business or the luxury of creating a full range collection, even though I was capable of designing all that I wanted. I think that leggings was just an easy money-making opportunity for me.
Once upon a time, LaQuan Smith was a woman's best kept secret. She'd discover LaQuan Smith, walk into a room and have this insane experience because every man wanted to buy her a drink, but every woman wanted to know where she got her dress from. So for me, it's about carrying on that LaQuan Smith experience from a legging to then a bodysuit, a catsuit, then a dress. Now women are coming to LaQuan Smith for a full attire outfit, as opposed to something just custom for the night.
How would you describe your brand?
Sexy, provocative, classy, timeless. It's an experience. I think when a woman wears LaQuan Smith, she is walking away with this experience of feeling unapologetically sexy and celebrating what glamour looks like for today.
Inspiration strikes at the most random of times. But if you were to look back on your day-to-day, where do you seek inspiration?
All over. You have to catch it when it comes to you. Traveling is a big source of inspiration for me. Music, film, going to Paris and Italy, along with textile fabrications are all of the things that fuel my creativity.
The female form has been the ultimate inspiration, really celebrating the body, celebrating female formalities, sensuality and making women feel like 'I'm the shit.'
How was it like to work with Crown Royal for this partnership during Art Basel?
I'm just thrilled to be working with Crown Royal. It feels great to have this partnership and they have always been champions of designers like myself — really celebrating Black excellence, celebrating creativity, celebrating what it means to push the boundaries of culture, art and fashion.
What has been one of your most memorable client dressings thus far?
One recently was working with Khloe Kardashion for the CFDA Fashion Awards. That was just an amazing experience. I'm not new to dressing the Kardashian-Jenner girls. But just having that moment where she felt like she commanded the room and felt so incredibly sexy — that to me was a really great moment.
It's not just about a celebrity. That is the takeaway when you wear LaQuan Smith. Khloe could have not been a Kardashian or whatever, anyone would have felt that emotion in LaQuan Smith.
Working with her is what it's all about — making somebody feel beautiful, confident and super sexy.
You mention that travel is a big part of your design process. How does New York City seep its way back into the work?
Beyond the body, New York is always the first point of inspiration. It's where I'm from, it's where I make and manufacture everything. My mom exposed me to so much during my childhood that it's been a big part of my contribution to how I design. The streets of New York City, 42nd Street, the nightlife, the nights in the Meatpacking [district], all the movies that have been shot in New York.
The juxtaposition of the grit and glam is what I love to play with. You can mirror and see how I'm playing with this severe line and silhouette. It's people provocative, it's risk-taking, but it's elevated in that way. There's a mixing of medium in how I incorporate the vibrancy and the sensuality, but also the gritty and glamour of New York City.
Do you strive to dabble in menswear?
Absolutely. Honestly, the last CFDA moment, Lenny Kravitz called me up and was like, 'I need a custom LaQuan Smith.' That was one of the most insane experiences I've had to date. He's such a legend and it was an honor to design for him. I felt really honored that out of all the brands that he wanted to accept his Fashion Icon Award, he chose LaQuan Smith.
So absolutely, that inspired me to want to venture into menswear.
Streetwear and high fashion have always shared a symbiotic relationship, where both industries inform each other from a distance. Nowadays, it seems like there is a new collaboration happening between labels, such as Gucci and Palace. What are your thoughts on the current fashion landscape?
I can only speak on my own experience, but I really admire streetwear. I've always stuck to the rivers that I'm used to — I know sexy. I try not to do things that I'm not familiar with.
But I love that my girl can do a streetwear situation in the day, but opts for LaQuan Smith at night. What I'm really focusing on is bringing sexy back and I think that my recent collaboration with PUMA that I'm working on builds on the elements of what streetwear looks like from LaQuan Smith.
If you were to have a conversation with your younger self or someone who is coming up and struggling to make it, what would your advice be?
Relax, it's going to be okay. You're going to make it.
I doubted myself for so long. When you're young and creative, you don't really know how to structure and you don't have a business. You do seek out advice and guidance from industry insiders and moguls — 'you should do this, this is the right way or not the right way.'
You're so impressionable that I was really nervous about what the projection of what LaQuan Smith is. I've always done sexy, even before when I was told that it was too risqué or too vulgar.
So I would tell myself to stay confident in what I'm doing and just stay the course.