SZA Brings "Shirt" and New Track "Blind" to SNL
From her forthcoming sophomore album, 'S.O.S.'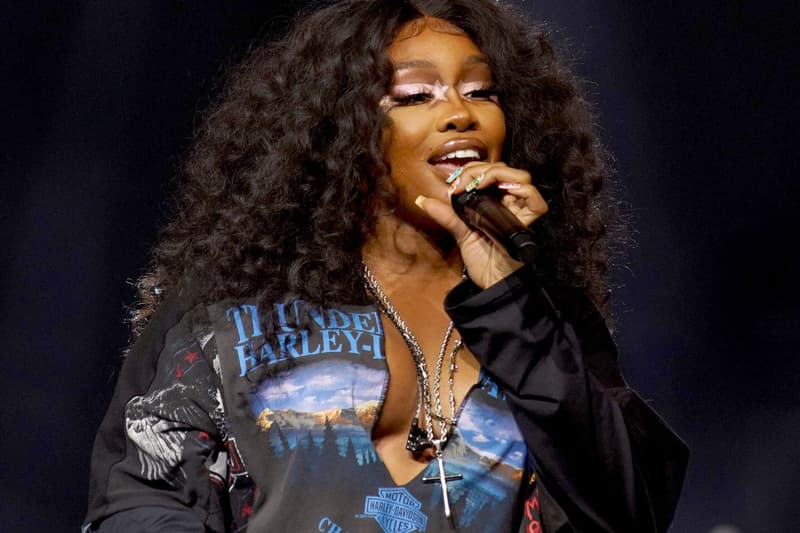 This past weekend, SZA stopped by Saturday Night Live (SNL) to perform "Shirt" and a new track "Blind" from her forthcoming sophomore album.
The latest episode was hosted by Keke Palmer, making for an all-around exciting episode. Kicking off her musical performance was her upbeat track "Shirt," which was previously released on October 28. Dressed in a casual Harley Davidson tee and baggy pants, SZA cascaded across the song against two backup dancers and blue-toned light effects.
Following "Shirt," SZA slowed things down to debut her song "Blind," which was initially teased at the end of the "Shirt" music video. Dressed in an oversized button-down shirt, a loose tie and a blue and gold "S" hat, the contemplative and melodic created a calm atmosphere. Aside from the band, the surrounding visuals featured a lighthouse and sea fog, aptly channeling the mood of her upcoming work S.O.S, which releases on Friday, December 9.
"It's so embarrassing/All of the things I need living inside of me/I can't see it/It's so embarrassing/All of the love I seek living inside of me/I can't see, I'm blind," sings SZA in the chorus.
Check out SZA's SNL performance above.
In related news, A$AP Rocky gets behind the wheel of a custom Mercedes-Benz 190E in his new "Shittin' Me" music video.