Thibo Offers a Closer Look at New Dior Racing Helmet
Made for 'Gran Turismo 7.'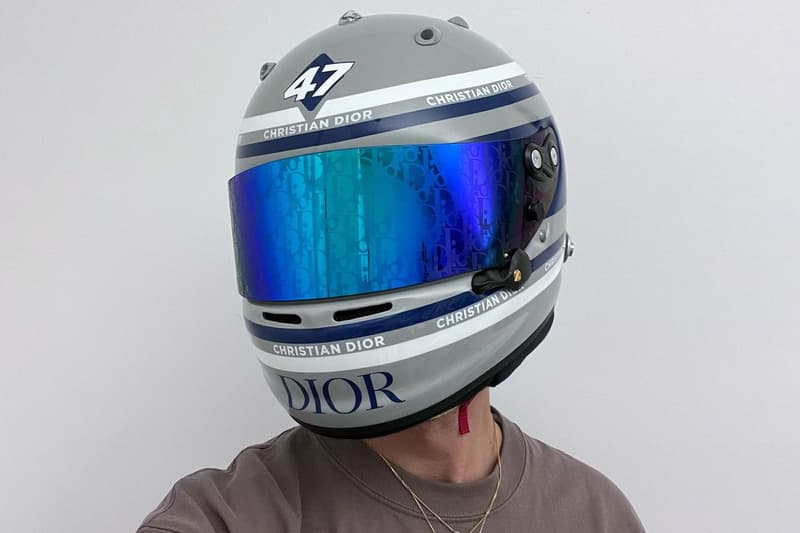 1 of 2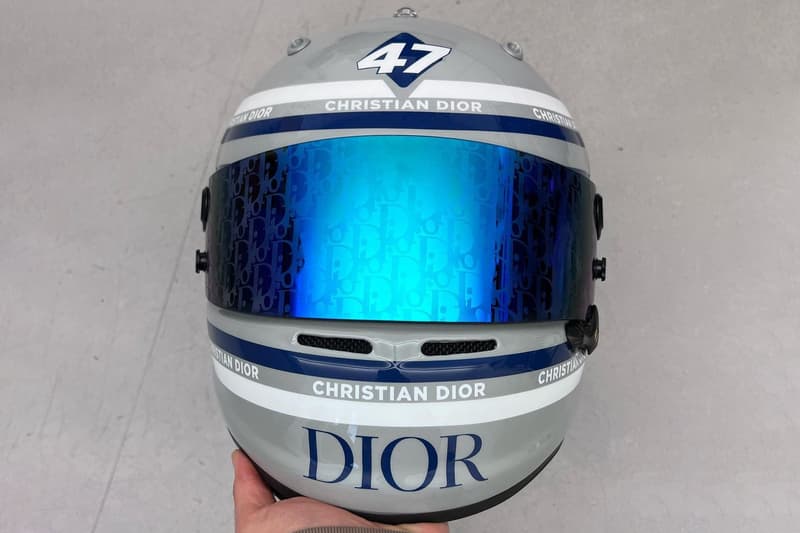 2 of 2
After previewing Dior's highly-anticipated collaboration with Denim Tears, Dior Men's Head Footwear Designer, Thibo Denis now shares an exclusive look at a new racing helmet made in partnership with the Gran Turismo 7 video game. The helmet arrives as part of a larger racing suit designed for the game including a hand-painted helmet, gloves, and Diorizon boots.
The racing helmet is found in silver with blue and white racing stripes stretching across the dome and "#47" printed on the forehead, referencing Christian Dior's first collection in 1947. On top are four metallic studs for placement and a blue iridescent monogrammed visor runs over the opening. Rounding out the look is wraparound "Christian Dior" branding and a stylized logo above the chin.
Take a look at the prototype above and look for the suit in Gran Turismo 7.
In other news, adidas Is "re-evaluating" its partnership with Balenciaga.