'Avatar: The Way of Water' Officially Surpasses $1 Billion USD Globally
Becoming the fastest film in 2022 to hit this box office milestone.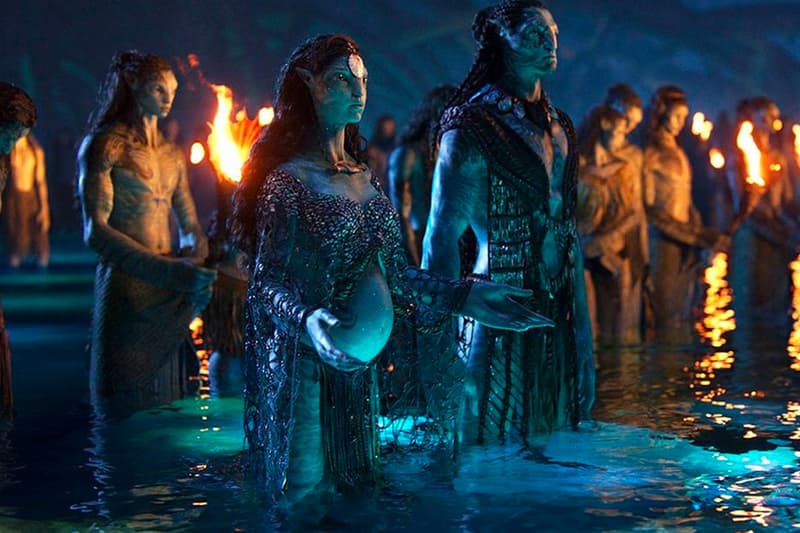 The success of Avatar: The Way of Water has translated into numbers, officially surpassing the $1 billion USD mark at the global box office in just 14 days. Maintaining its top spot for the past two weeks, the film has become this year's fastest film to hit the box office milestone.
In 2022, only three films hit the billion-dollar mark. The shortlist includes Top Gun: Maverick which reached the milestone in 31 days and Jurassic World Dominion, hitting $1 billion USD in over four months. In comparison, in 2019, nine films crossed the billion-dollar mark. Avatar 2 is currently the fastest film since 2021's Spider-Man: No Way Home which only needed 12 days to surpass $1 billion USD. In the history of film, only six have hit the milestone in the first two weeks of their release.
Going into the new year, the James Cameron-directed sequel is looking strong. From the beginning, he has said that due to the multi-million dollar budget, it was necessary for the film to succeed to justify its massive price tag. The film, which sees stars like Sam Worthington, Zoe Saldaña and Sigourney Weaver return for the sequel, is now still available to watch in theaters.
The third sequel is slated to arrive on December 20, 2024.
In other entertainment news, Hugh Jackman recently revealed that Wolverine and Deadpool "hate each other" in upcoming Deadpool 3.