'Fortnite' Is Offering Pickle Rick for Free
Available to earn now via Horde Rush quests.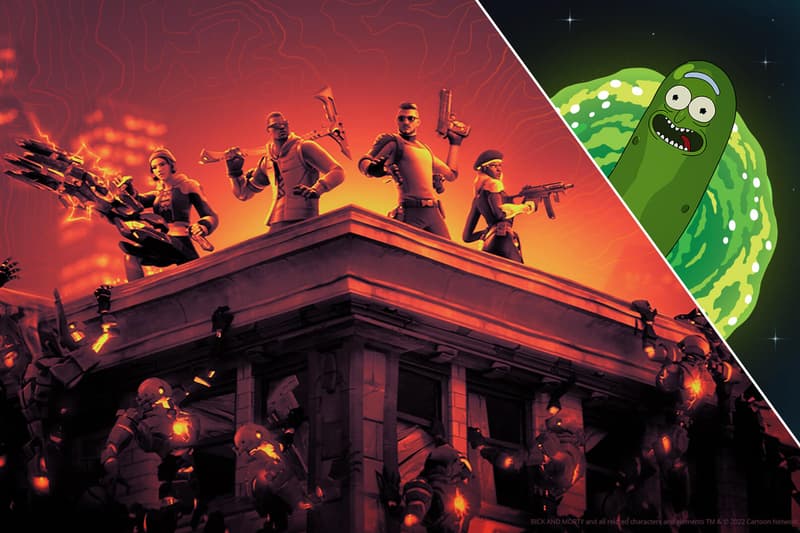 Fortnite fans have been treated to an action-packed year of new game modes, weapons and outfits. With the Fortnitemares 2022 event coming to a close, the game has kept its PvE Zero Build Horde Rush game mode around with new Horde Rush quests that offer the chance to earn a Pickle Rick accessory.
Players who complete the required amount of quests will be able to pick up an exclusive Pickle Rick back bling that references Rick and Morty's classic, meme-filled episode from Season 3. Quests range from opening chests to earning points as a team while you fight off Cube Monsters in a three round adventure. Fans of the show can also visit the in-game shop to purchase Rick and Morty-themed outfits and accessories, including Mr. Meeseeks, Queen Summer and Mecha Morty.
For those looking to rock Pickle Rick on their back in-game, boot up Fortnite's Horde Rush game mode and complete eight Horde Rush quests now to unlock the iconic back bling.
View this post on Instagram
In other collaborative gaming news, Fortnite released a Star Wars Original Trilogy set of skins that features three styles of Luke Skywalker, Leia Organa and Han Solo.