Pepsi Launches Limited-Time Nutmeg Cola
Featured in a "Nutmeg Royale" trailer starring Messi, Pogba, and Ronaldinho.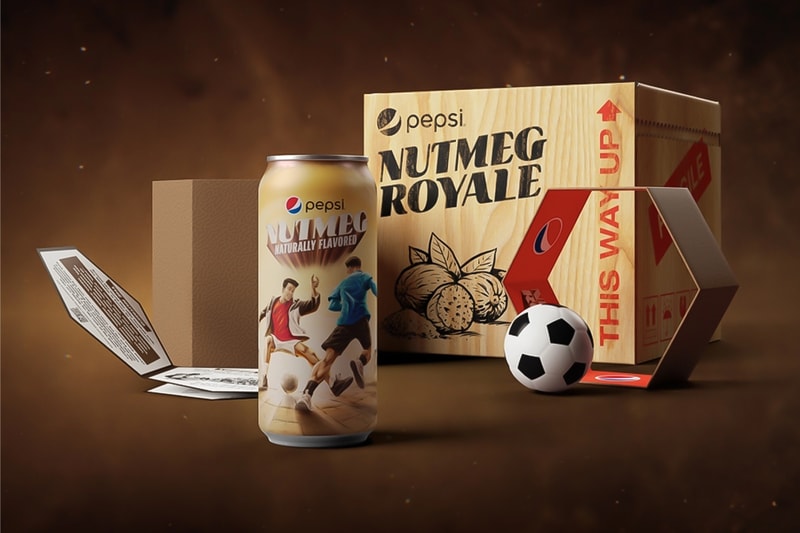 1 of 2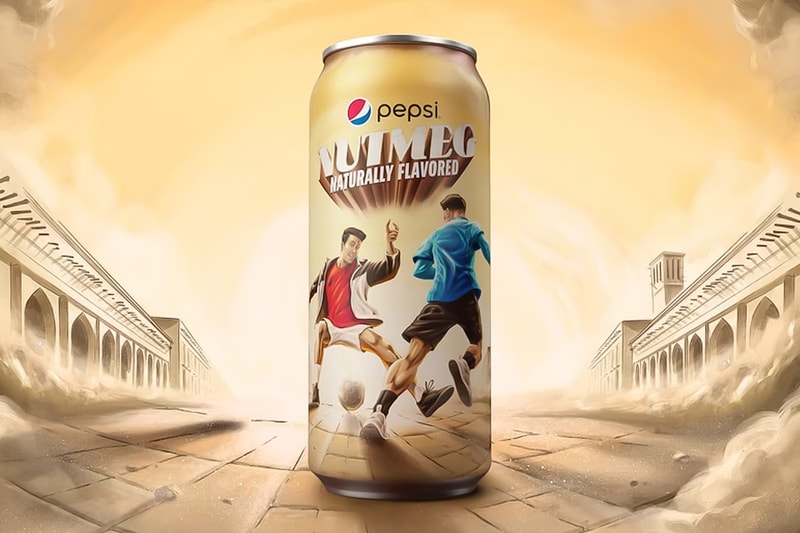 2 of 2
After introducing a S'mores Collection earlier this year, Pepsi now launches a cheeky limited-time Nutmeg flavor cola centered around the game's craftiest move as fans across the globe tune in to the 2022 Qatar World Cup matches. Celebrating the release, Pepsi drops a special 2-minute trailer titled "Nutmeg Royale" featuring some of the game's biggest stars including Lionel Messi, Paul Pogba, and Ronaldinho. The soccer stars engage in a tournament with each other and the local crowd as they're pictured getting nutmegged on the streets of Morocco. Covering the trailer is the iconic football soundtrack, "The Rockafeller Skank" by Fatboy Slim.
"This is one of my favorite Pepsi campaigns that I've worked on yet! Everything is centered around the nutmeg football trick, which is cool and fun – two things I'm all about," says Pogba. "If you are Thirsty for greatness, you have to take risks. This film is for the everyone with that Thirsty mindset, ready to play hard and make exciting things happen!"
"After centering a project around one of football's craftiest moves, it made perfect sense for us to explore the option of creating a limited-edition flavour that complimented the cunning skill," Gustavo Reyna, Pepi's Senior Director, Global Marketing, continues in a press release. "From Cherry, to Lime, to Nitro, and now Nutmeg, we love pushing flavour boundaries!"
Said to be "reserved for those thirsty for the thrills of the game," the new Pepsi flavor will be made available in an ultra-limited product run with release details to be announced soon.
Elsewhere, Nando's is giving out free meals to celebrate the World Cup.