NIGO on The Quiet Quality of Keeping Cool
Years before the Internet multiplied hype culture for the masses, the Japanese fashion mogul wrote the rules and continues to do so as detailed in 'Hypebeast Magazine' Issue 30.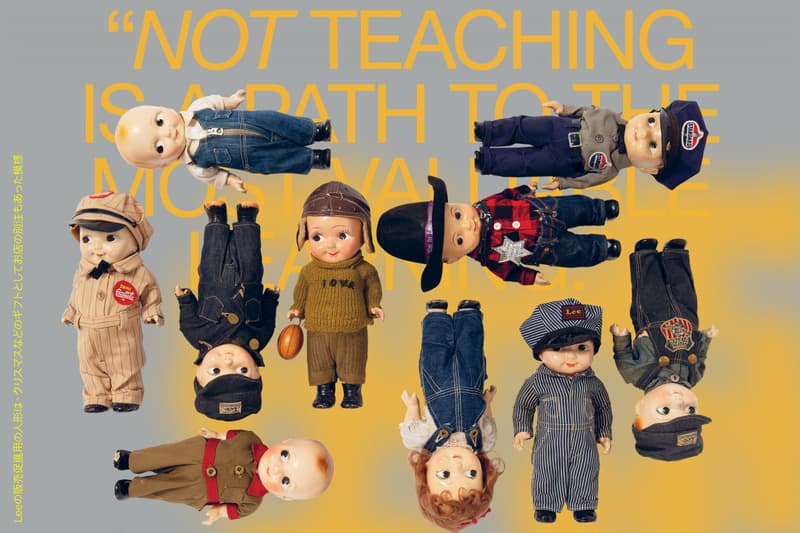 1 of 5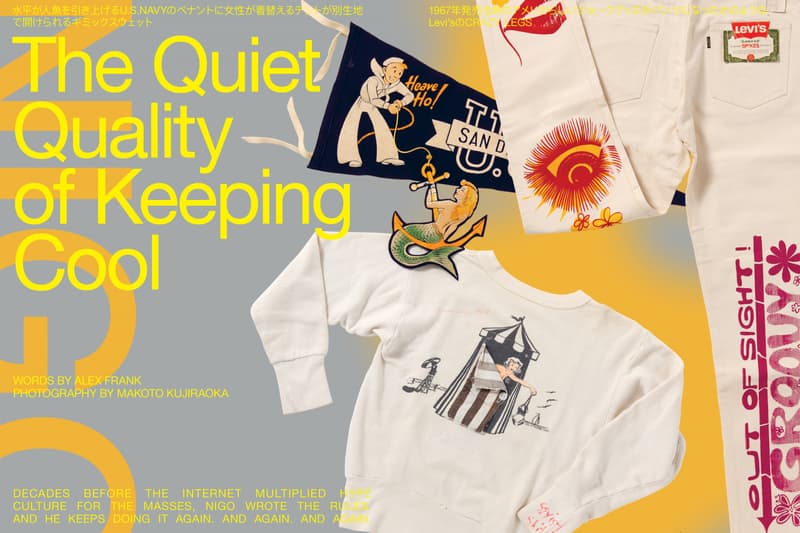 2 of 5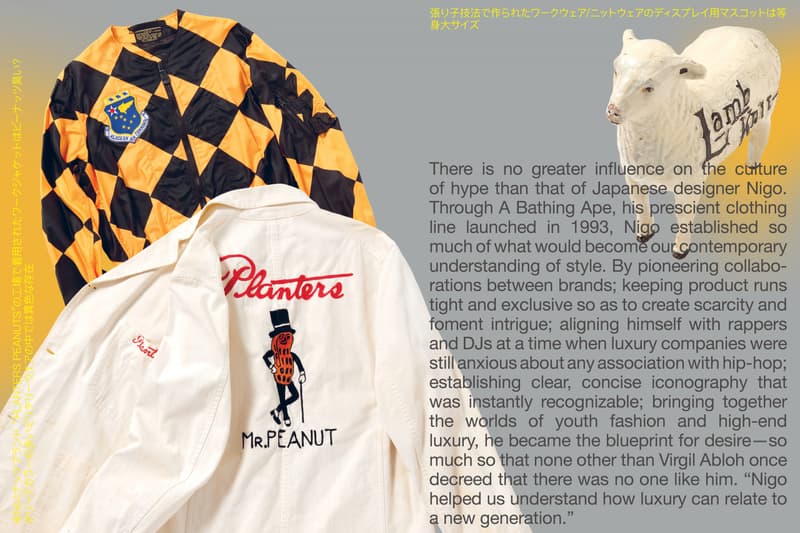 3 of 5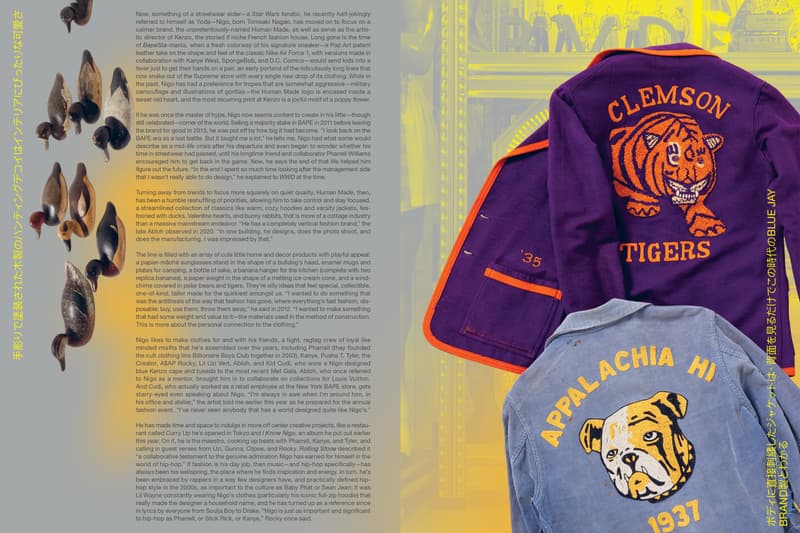 4 of 5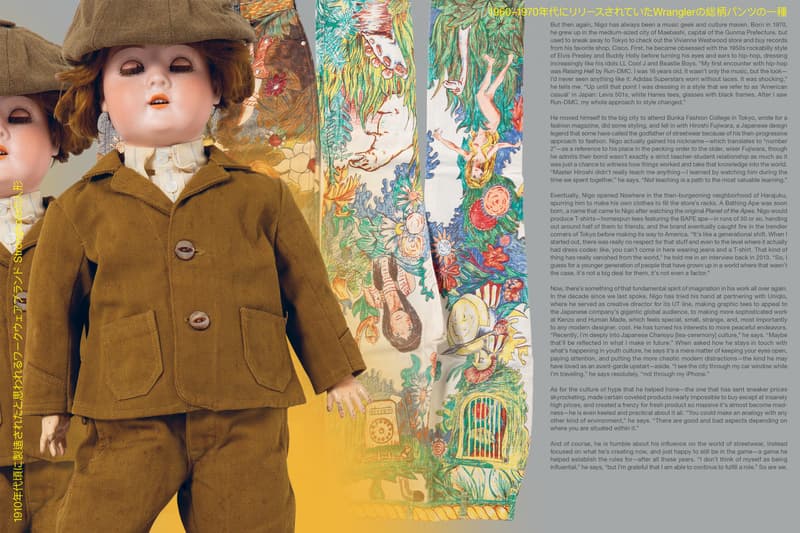 5 of 5
There is no greater influence on the culture of hype than that of Japanese designer NIGO. Through A Bathing Ape, his prescient clothing line launched in 1993, NIGO established so much of what would become our contemporary understanding of style. By pioneering collaborations between brands; keeping product runs tight and exclusive so as to create scarcity and foment intrigue; aligning himself with rappers and DJs at a time when luxury companies were still anxious about any association with hip-hop; establishing clear, concise iconography that was instantly recognizable; bringing together the worlds of youth fashion and high-end luxury, he became the blueprint for desire — so much so that none other than Virgil Abloh once said that "there is no one like Nigo. He helped us understand how luxury can relate to a new generation."
Now, something of a streetwear elder—a Star Wars fanatic, he recently half-jokingly referred to himself as Yoda—Nigo, born Tomoaki Nagao, has moved on to focus on a calmer brand, the unpretentiously-named Human Made, as well as serve as the artistic director of Kenzo, the storied if niche French fashion house. Long gone is the time of BapeSta-mania, when a fresh colorway of his signature sneaker — a Pop Art patent leather take on the shape and feel of the classic Nike Air Force 1, with versions made in collaboration with Kanye West, SpongeBob, and D.C. Comics — would send kids into a fever just to get their hands on a pair, an early portend of the ridiculously long lines that now snake out of the Supreme store with every single new drop of its clothing. While in the past, NIGO has had a preference for tropes that are somewhat aggressive—military camouflage and illustrations of gorillas — the Human Made logo is encased inside a sweet red heart, and the most recurring print at Kenzo is a joyful motif of a poppy flower.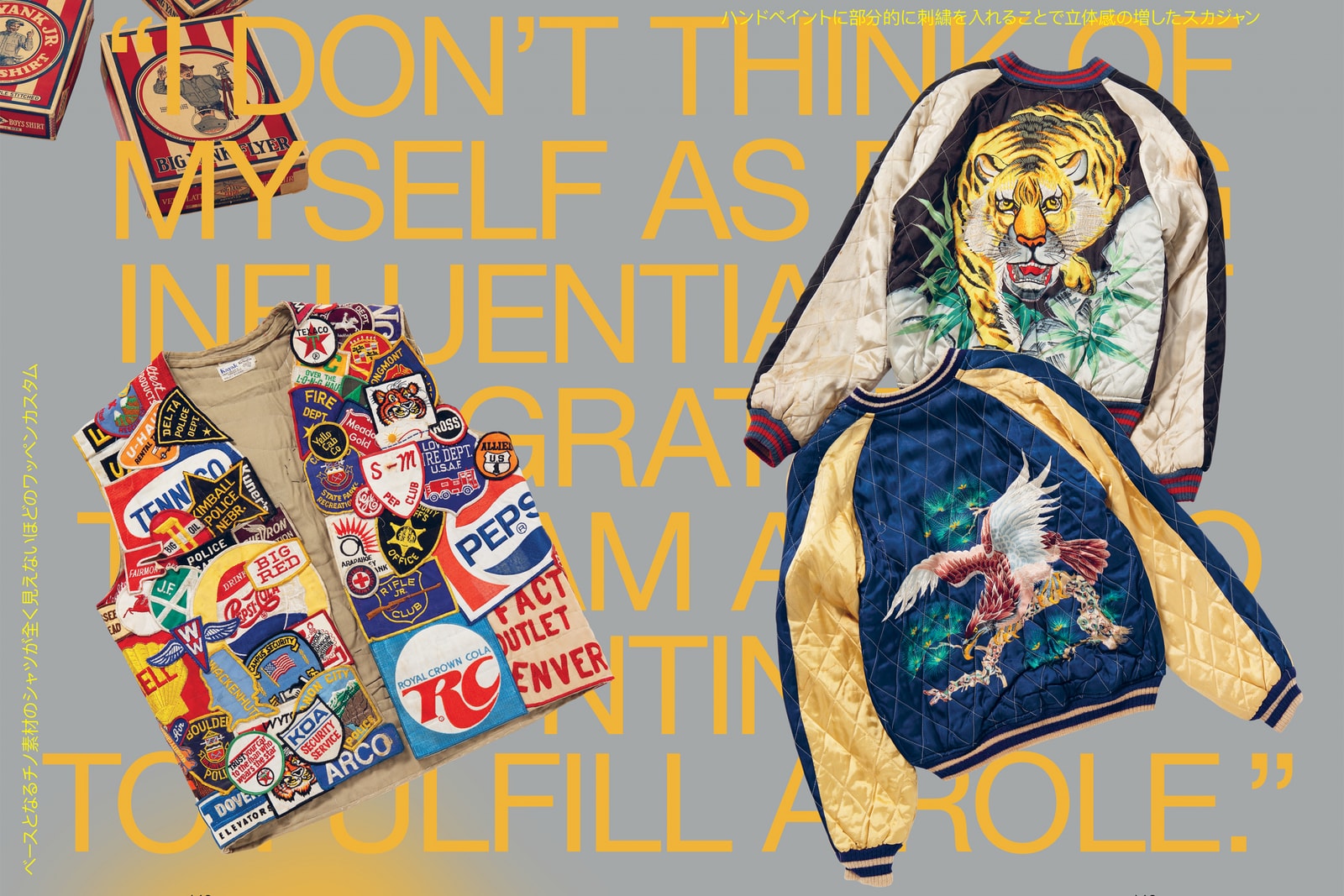 If he was once the master of hype, NIGO now seems content to create in his little—though still celebrated—corner of the world. Selling a majority stake in BAPE in 2011 before leaving the brand for good in 2013, he was put off by how big it had become. "I look back on the BAPE era as a lost battle. But it taught me a lot," he tells me. NIGO had what some would describe as a mid-life crisis after his departure, even beginning to wonder whether his time in streetwear had passed, until his longtime friend and collaborator Pharrell Williams encouraged him to get back in the game. Now, he says the end of that life helped him figure out the future. "In the end I spent so much time looking after the management side that I wasn't really able to do design," he explained to WWD at the time.
Turning away from trends to focus more squarely on quiet quality, Human Made, then, has been a humble reshuffling of priorities, allowing him to take control and stay focused, a streamlined collection of classics like warm cozy hoodies and varsity jackets, festooned with ducks, valentine hearts, and bunny rabbits, that is more of a cottage industry than a massive mainstream endeavor. "He has a completely vertical fashion brand," the late Abloh observed in 2020. "In one building, he designs, does the photo shoot, and does the manufacturing. I was impressed by that."
The line is filled with an array of cute little home and decor products with playful appeal: a papier-mâché sunglasses stand in the shape of a bulldog's head, enamel mugs and plates for camping, a bottle of sake, a banana hanger for the kitchen (complete with two replica bananas), a paper weight in the shape of a melting ice cream cone, and a windchime covered in polar bears and tigers. They're silly ideas that feel special, collectible, one-of-kind, tailor-made for the quirkiest amongst us. "I wanted to do something that was the antithesis of the way that fashion has gone, where everything's fast fashion, disposable: buy, use them, throw them away," he said in 2012. "I wanted to make something that had some weight and value to it—the materials used in the method of construction. This is more about the personal connection to the clothing."
NIGO likes to make clothes for and with his friends, a tight, ragtag crew of loyal like-minded misfits that he's assembled over the years, including Pharrell (they founded the cult clothing line Billionaire Boys Club together in 2003), Kanye, Pusha T, Tyler, the Creator, A$AP Rocky, Lil Uzi Vert, Abloh, and Kid Cudi, who wore a NIGO-designed blue Kenzo cape and tuxedo to the most recent Met Gala. Abloh, who once referred to NIGO as a mentor, brought him in to collaborate on collections for Louis Vuitton. Cudi, who actually worked as a retail employee at the New York BAPE store, gets starry-eyed even speaking about NIGO. "I'm always in awe when I'm around him, in his office and atelier," the artist told me earlier this year as he prepared for the annual fashion event. "I've never seen anybody that has a world designed quite like Nigo's."
"Not teaching is a path to the most valuable learning."
He has made time and space to indulge in more off-center creative projects, like a restaurant called Curry Up he's opened in Tokyo and I Know NIGO, an album he put out earlier this year. On it, he is the maestro, cooking up beats with Pharrell, Kanye, and Tyler, and calling in guest verses from Uzi, Gunna, Clipse, and Rocky. Rolling Stone described it as "a collaborative testament to the genuine admiration NIGO has earned for himself in the world of hip-hop." If fashion is his day job, then music—and hip-hop specifically—has always been his wellspring, the place where he finds inspiration and energy. In turn, he's been embraced by rappers in a way few designers have, and practically defined hip-hop style in the 2000s, as important than to the culture as Baby Phat or Sean Jean; it was Lil Wayne constantly wearing NIGO's clothes (particularly his iconic full-zip hoodie) that really made the designer a household name, and he has turned up as a reference since in lyrics by everyone from Soulja Boy to Drake. "Nigo is just as important and significant to hip-hop as Pharrell, or Slick Rick, or Kanye," Rocky once said.
But then again, Nigo has really always been a music geek and culture maven. Born in 1970, he grew up in the medium-sized city of Maebashi, capital of the Gunma Prefecture, but used to sneak away to Tokyo to check out the Vivienne Westwood store and buy records from his favorite shop, Cisco. First, he became obsessed with the 1950s rockabilly style of Elvis Presley and Buddy Holly before turning his eyes and ears to hip-hop, dressing increasingly like his idols LL Cool J and Beastie Boys. "My first encounter with hip-hop was Raising Hell by Run-DMC. I was 16 years old. It wasn't only the music, but the look — I'd never seen anything like it: Adidas Superstars worn without laces. It was shocking," he tells me. "Up until that point I was dressing in a style that we refer to as 'American casual' in Japan: Levis 501s, white Hanes tees, glasses with black frames. After I saw Run-DMC, my whole approach to style changed."
He moved himself to the big city to attend Bunka Fashion College in Tokyo, wrote for a fashion magazine, did some styling, and fell in with Hiroshi Fujiwara, a Japanese design legend that some have called the godfather of streetwear because of his then-progressive approach to fashion. NIGO actually gained his nickname—which translates to "number 2" — as a reference to his place in the pecking order to the older, wiser Fujiwara, though he admits their bond wasn't exactly a strict teacher-student relationship as much as it was just a chance to witness how things worked and take that knowledge into the world. "Master Hiroshi didn't really teach me anything — I learned by watching him during the time we spent together," he says. "Not teaching is a path to the most valuable learning."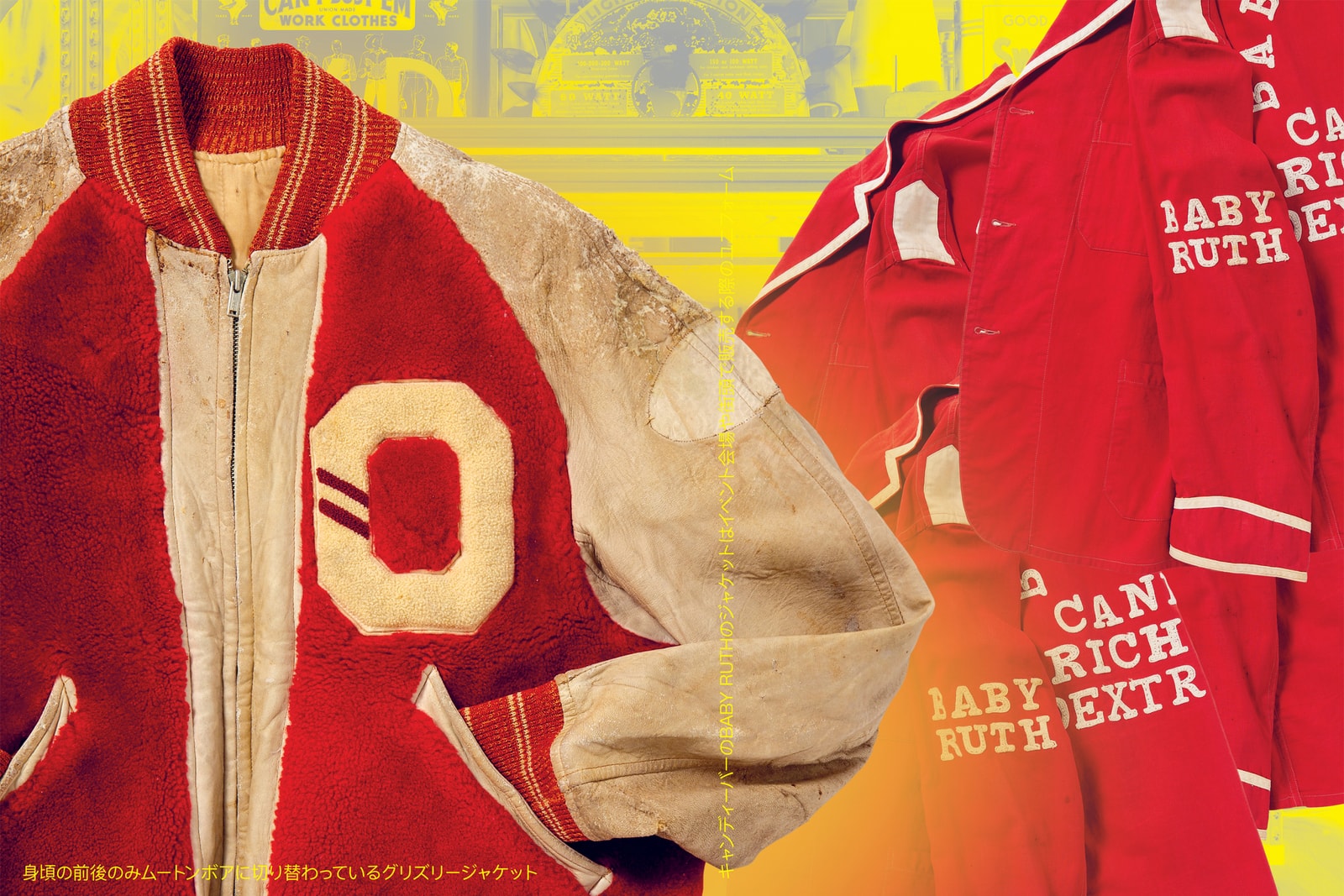 "I don't think of myself as being influential, but I'm grateful that I am able to continue to fulfill a role."
Eventually, NIGO opened Nowhere in the then-burgeoning neighborhood of Harajuku, spurring him to make his own clothes to fill the store's racks. A Bathing Ape was soon born, a name that came to NIGO after watching the original Planet of the Apes. NIGO would produce T-shirts—homespun tees featuring the BAPE ape—in runs of 30 or so, handing out around half of them to friends, and the brand eventually caught fire in the trendier corners of Tokyo before making its way to America. "It's like a generational shift. When I started out, there was really no respect for that stuff and even to the level where it actually had dress codes: like, you can't come in here wearing jeans and a T-shirt. That kind of thing has really vanished from the world," he told me in an interview back in 2013. "So, I guess for a younger generation of people that have grown up in a world where that wasn't the case, it's not a big deal for them, it's not even a factor."
Now, there's something of that fundamental spirit of imagination in his work all over again. In the decade since we last spoke, NIGO has tried his hand at partnering with Uniqlo, where he served as creative director for their UT line, making graphic tees to appeal to the Japanese company's gigantic global audience, to making more sophisticated work at Kenzo and Human Made, which feels special, small, strange, and, most importantly to any modern designer, cool. He has turned his interests to more peaceful endeavors. "Recently, I'm deeply into Japanese Chanoyu [tea-ceremony] culture," he says. "Maybe that'll be reflected in what I make in future." When asked how he stays in touch with what's happening in youth culture, he says it's a mere matter of keeping your eyes open, paying attention, and putting the more chaotic modern distractions—the kind he may have loved as an avant-garde upstart—aside. "I see the city through my car window while I'm traveling," he says resolutely, "not through my iPhone."
As for the culture of hype that he helped hone—the one that has sent sneaker prices skyrocketing, made certain coveted products nearly impossible to buy except at insanely high prices, and created a frenzy for fresh product so massive it's almost become madness — he is even keeled and practical about it all. "You could make an analogy with any other kind of environment," he says. "There are good and bad aspects depending on where you are situated within it."
And of course, he is humble about his influence on the world of streetwear, instead focused on what he's creating now, and just happy to still be in the game—a game he helped establish the rules for—after all these years. "I don't think of myself as being influential," he says, "but I'm grateful that I am able to continue to fulfill a role." So are we.
1 of 2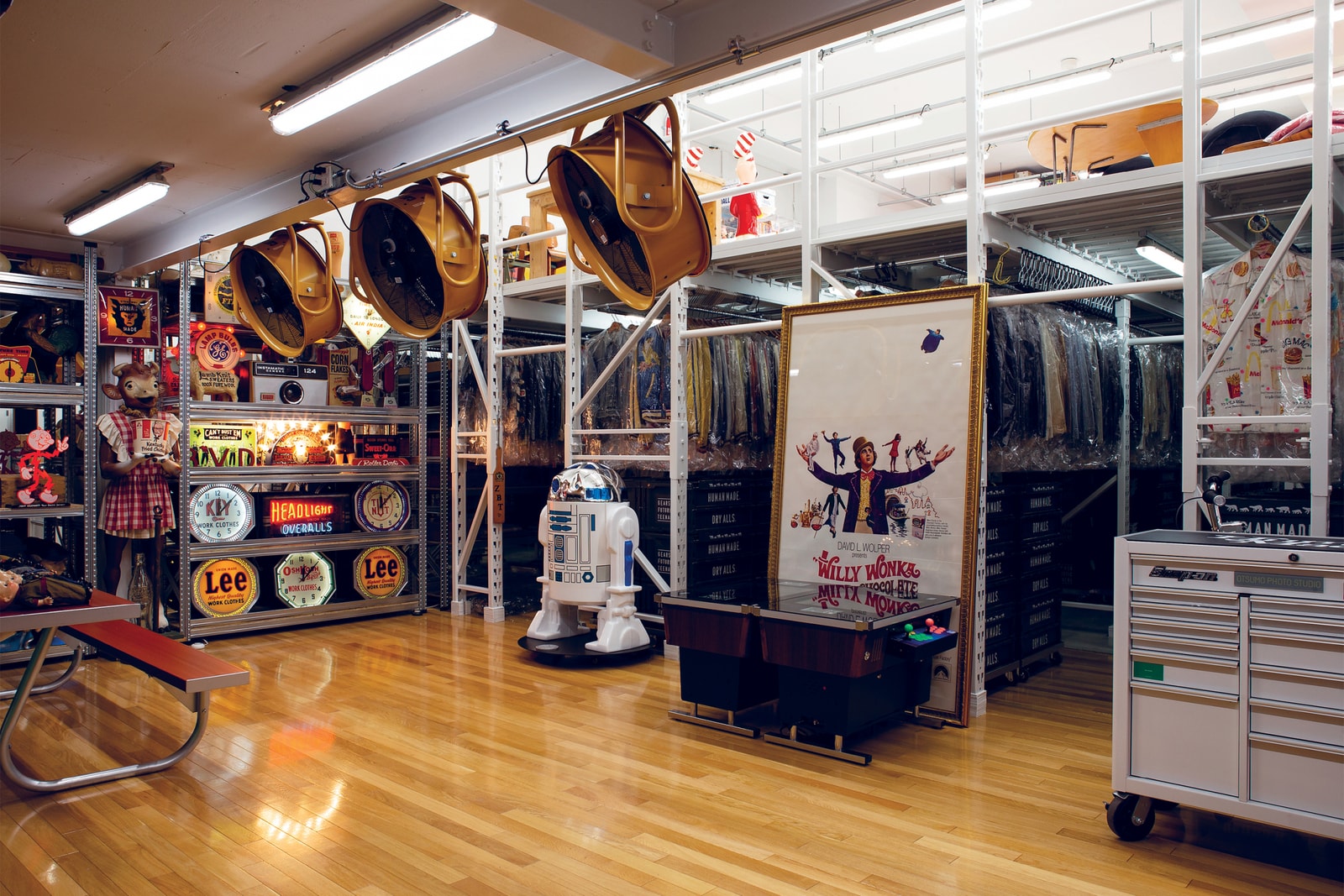 2 of 2
HYPEBEAST Magazine Issue 30: The Frontiers Issue is now available on HBX.