Kevin Durant Explains Why He Initially Requested Trade From Brooklyn Nets
Talking about the team chemistry last year and Steve Nash's firing.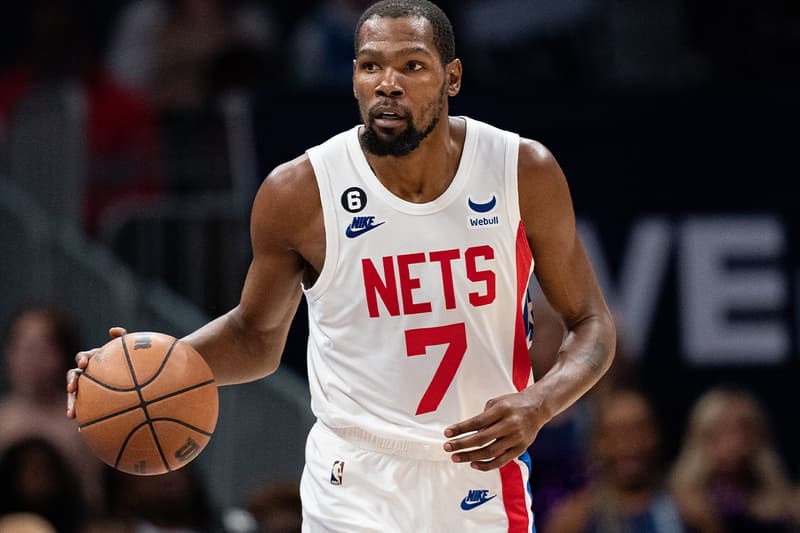 Kevin Durant recently opened up to Bleacher Report's Chris Haynes about why he initially decided to request a trade from the Brooklyn Nets.
The star player cleared up any rumors regarding how he felt about the team when they were under the coaching of Steve Nash and exactly what he was looking for from the franchise. KD gives an official explanation stating,
"It wasn't difficult at all to request a trade because it was about ball.

I went to them and was like, 'Yo, I don't like how we are preparing. I don't like shootarounds. I like practices. I need more. I want to work on more s–t. Hold me accountable. Get on my ass in film if that's going to help you get on everybody else's head. I want to do more closeouts. I want to work on more shell drills at practice.'"
KD also said that he spoke with management at the time about getting more drills that were specific to his needs and gaining practice in his weaker positions. However, he did not feel that any of the coaches or teammates were on the same level as him. "…nobody was on that same vibe with me. Jacque Vaughn is. I had some complaints in the summer, and my complaints were not about just me; it was about how we are moving as a unit. I want us to be respected out here in the basketball world. I don't want players to look at us and say, 'Oh man, these [expletive] are full of s–t. That's not the type of team I want to be on.' So when we're all playing like s–t, you know the one person they're going to look at. That's why I requested a trade."
When discussing Nash's firing as head coach and the promotion of Vaughn, Durant did mentioned that he has no other thought in mind except to win, "That's what I said last summer. I didn't feel like we had those things last year like good preparation, great energy to start real team chemistry, and I feel like we're building that right now." KD sheds light on the fact that he values a healthy work environment. He also touched on the criticism he faced for not being a leader and point teammate Kyrie Irving in the direction of getting vaccinated or disassociating from his views, "We can have a conversation and exchange perspectives on how I feel about the topic and you feel about the topic, but everybody else don't need to know or hear about our conversations because we're grown-ass men. I don't operate like that."
In his 16th year, KD is still on track to building his legacy and shows no signs of stopping, "I can play with anybody, anywhere, at any time, and you know I'm going bring it every day. That should be my legacy."
In other Nets news, Kyrie Irving nears the end of his suspension and could return by Sunday.