Megan Thee Stallion Is the First Black Woman on Cover of 'Forbes' 30 Under 30'
The Houston Hottie earned an estimated $13 million USD in 2022.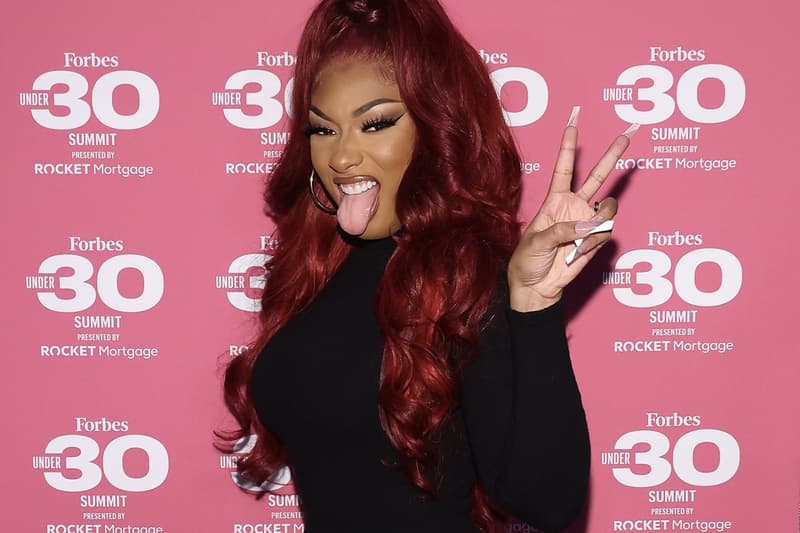 Megan Thee Stallion has made history as the first Black woman to ever grace the cover of Forbes' annual 30 Under 30 list.
The Houston Hottie earned an estimated $13 million USD in 2022 from royalties, ticket sales, endorsements and merchandise, with Forbes citing billion-dollar brands such as Nike, Revlon, Cash App, Popeyes and Flamin' Hot Cheetos as major players in her earnings. That $13 million USD number is comprised of around $2 million USD for her Cheetos Super Bowl ad (in which only her and Charlie Puth's voice were present; they never appeared in the ad itself), around $1 million USD for her Popeyes "Hottie Sauce," $250,000 USD for her own Popeyes restaurant and $3 million USD from Time Inc. for the upcoming documentary about her life. "I cannot fake it," Megan said of her endorsement deals. "If I'm not naturally into it, I don't want to sell it."
2023 will see the rapper go on a world tour, release another studio album and work on her Netflix deal that will produce several shows, including a comedy based on her childhood. "I'll take a break when I'm dead, Megan adds. "I'm trying to really build something."
Elsewhere in music, TAWBOX — the creative directors behind Stormzy's historic Glastonbury 2019 headlining performance — spoke to HYPEBEAST about pushing the limits of the live concert experience.