Campbell-Rey Joins Flamingo Estate for $3,000 USD Ornate Hand-Forged Gardening Tools
Crafted by third-generation English foundry, Collier Webb.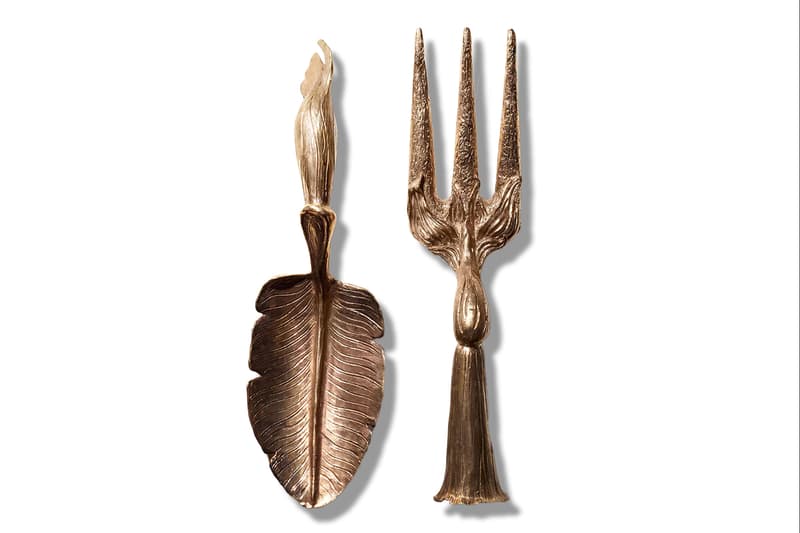 Flamingo Estate has just released a pair of decorative gardening tools in collaboration with the award-winning design studio Campbell-Rey. Fabricated exclusively for Flamingo Estate by England's third-generation foundry Collier Webb, the set of tools channels Mother Nature in giving the tools distinct characteristics adopted from plants.
Flamingo Estate shares the story of how the two first met: "We first met the inimitable Duncan Campbell when his partner Luke Edward Hall painted a mural in our laundry room. We have similar creative heroes — the surrealists, the naturalists, the artists, the mythmakers — the visionaries who believed in infusing theater into everyday objects."
Referencing the arrow-shaped leaves of Calidora elephant's ears, the twisting trunks of blooming Wisteria, and yellow Brugmansia Lilies, this set of collectible Gardening Tools is individually numbered and priced at $3,000 USD. Head over to Flamingo Estate to learn more.
In other news, TRO Designs' ultralight ratchet driver weighs just 83 grams.