Essentials: Taro Ray
A look into the AFFXWRKS co-founder's daily picks.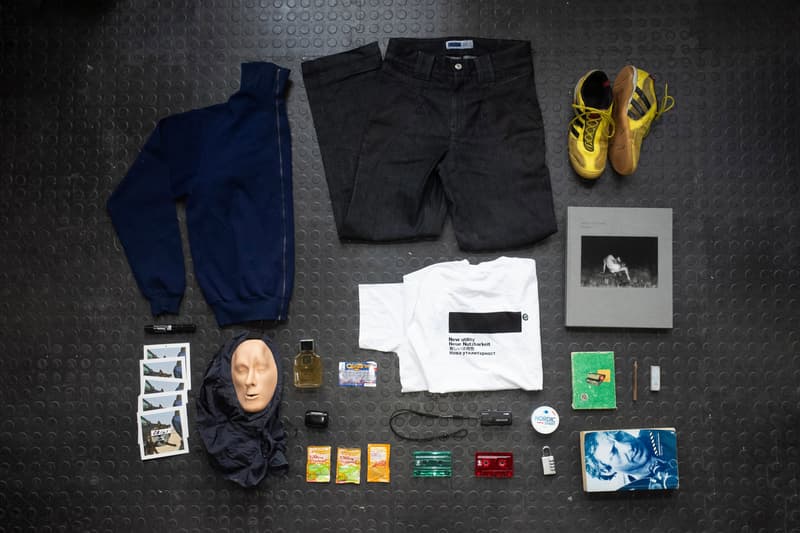 Beginning as a segment of the online radio Know Wave, the collective AFFXWRKS (previously known as AFFIX) was founded in 2016 by an established team of creatives consisting of then-Mackintosh project designer Taro Ray, creative consultant Stephen Mann, Gimme Five's Michael Kopelman, and designer Kiko Kostadinov who's since stepped away to focus on his personal label. Grounded in the concept of "New Utility," AFFXWRKS pushes the boundaries of traditional "workwear" through a progressive and experimental approach that taps into the group's extensive knowledge of both street culture and fashion design.
For our latest installment of Essentials, we speak to the label's co-founder and Central Saint Martins alumnus Taro Ray as AFFXWRKS begins to roll out its FW22 collection — featuring innovative everyday functional pieces such as panel pants with deceivingly deep pockets large enough to fit a Nintendo Switch and burst-top lightweight jackets. Follow us below as Ray walks us through his picks which offer a glimpse into the collective's late-night musical influences and the ethos behind the logo-blotched approach of the brand.
adidas Top Sala X
I found these second-hand on a late-night eBay hunt. Originally an Indoor Football shoe, the Top Sala X has mesh inserts that give added breathability for fast-moving players and rubber outsoles for the best grip when pacing on a flat indoor field. All of these are reasons why it's the perfect shoe for a club setting.
AFFXWRKS Hang Tags
This used to be active during the sticker-bomb wave of the early 2000s. There were these free postage labels you could get at any post office that were perfect to tag on. The paper base made it a total nightmare to scrape off once they were up. Love it. I'd go on night missions and stick them anywhere I could. I use our stickers (that come with the garms) to stick one-word slogans around town — either to shout out DJs or just as a chance to say something that made sense to me then.
Paco Rabanne Pour Homme
There was a period when I was obsessed with the origins of the all-nighter party. Early 70s Northern Soul parties would often go on until 8 a.m. I read in a Facebook forum that this was the fragrance Northern Soulers would use going out. The heady scent was perfect to cover up the sweat from a 10-hour dance. Love the no-frills design of the bottle, and how long the scent keeps, which really endures a long night out.
AFFXWRKS Dual Cassette Set
This is the prototype of the dual cassette we made for our SS21 collection. OM-Zehn made an album that was broken into two cassettes. Each cassette could be played on its own, but by playing the two together, one was able to hear the final song. The person playing the cassettes becomes a part of the creative process. The sound you get in the end is always unique depending on the way you choose to play it which makes it your own.
FOLD Padlock No. 91
This is one of the locks they give you at FOLD club to keep your things safe in their gym lockers. The lockers are perfect when you're there for a 12-hour party and you need a spot for a change of clothes or a banana for when it's K.O. I took this one back by accident and now have it as a keepsake to remind me of the FOLD community that's shown me how one can have a family outside of your family. These people have gotten me through a lot and I'm always thankful.
Cassavetes on Cassavetes – Ray Carney
I often keep this on me and get through little bits at once. It's an autobiography of one of my biggest heroes. My manual on how to keep a true independent thinking mindset alive through everything you do and taking that attitude not just in how you work but also in how you make any decision in life.
AFFXWRKS Logo Tee
This is my staple tee. Having AFFXWRKS not visible makes it hard for most people to recognize what you're wearing. It's not easy for someone to see this on the street and go buy it without a name. I learned this idea of OG culture from Michael Kopelman and I think it represents an attitude that I value. Wearing this is a way of being a part of what we do. We don't need everyone to know what it is.