'Avatar: The Way of Water' Hefty Budget Revealed
Costing hundreds of millions of dollars.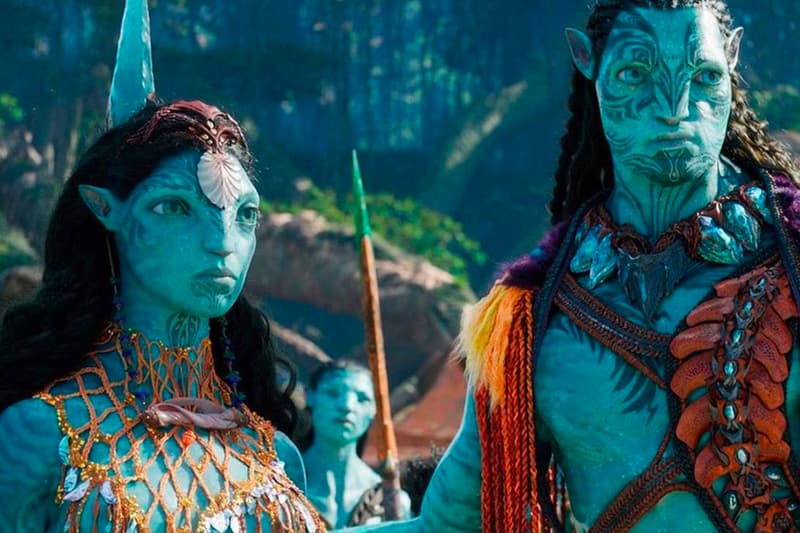 As the world awaits for James Cameron's upcoming Avatar sequel, many have speculated how much this film actually cost to produce. Earlier this month, Hypebeast reported that in order for Avatar: The Way of Water to break even, it would have to become the "fourth or fifth highest-grossing film in history."
According to a recent report from The Hollywood Reporter, the budget for the long-awaited sequel sits somewhere between $350 million USD and $400 million USD, easily making it one of the most expensive films of all time, next to Marvel's Avengers: Endgame and Age Of Ultron.
The first Avatar film currently sits as the highest-grossing film of all time with $2.9 billion USD. Avengers: Endgame is second with $2.79 billion USD, while Titanic, which was also directed by Cameron comes in at third with $2.2 billion USD. In a previous interview with Total Film, Cameron claims, "We're in a different world now than we were when I wrote this stuff, even. It's the one-two punch – the pandemic and streaming. Or, conversely, maybe we'll remind people what going to the theatre is all about. This film definitely does that. The question is: how many people give a shit now?"
In other entertainment news, watch the official The Super Mario Bros. Movie trailer.