SZA Reveals 'S.O.S.' Album Artwork
The record is slated for release in December.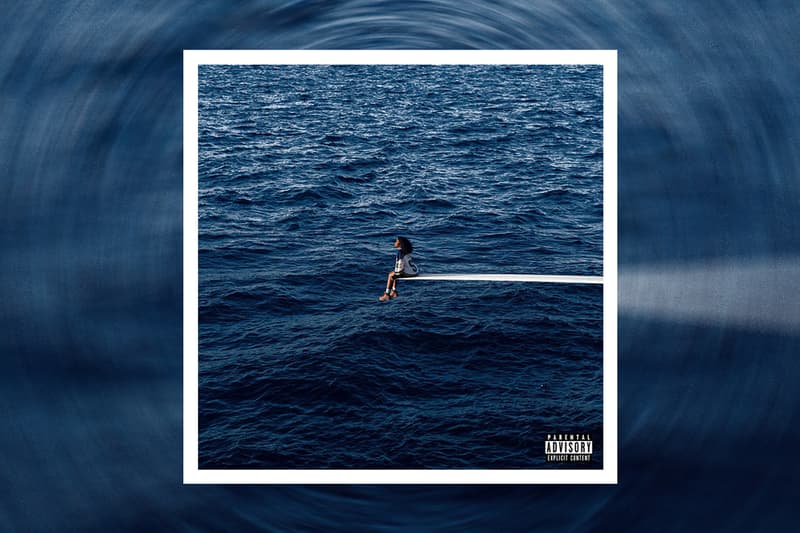 SZA took to Instagram on Wednesday to reveal the official cover art for her highly-anticipated forthcoming album, S.O.S.
Posted without a caption, the visual sees the "Good Days" vocalist seated at the end of a very long diving board above a massive body of water. Looking out over the blue, SZA wears a jersey donning the album's moniker.
View this post on Instagram
In an interview with Billboard earlier this month, SZA announced that the record, which will arrive as her sophomore studio effort and her first full-length project since 2017's Ctrl, is slated for release in December. According to the outlet, the record holds the "most captivating" music she has ever made.
SZA disclosed that she is "currently stressed" about meeting her release deadline. "I could literally burst into tears and run through this wall at any moment. I am effectively falling apart," she told the outlet. "But it's not like, the album pressure… It's just, life is f–king hard. To be expected to do anything at a high level while life is life-ing is f–king crazy. This isn't meant for a person; it's meant for a machine."
At this time, SZA has not disclosed an official release date for the record nor has she dropped the tracklist. Ahead of the album's debut, SZA is gearing up to appear as the musical guest on Saturday Night Live's December 3 show, which will feature NOPE star Keke Palmer as the host.
Take a look at the official album artwork for SZA's sophomore album, S.O.S., above.
In more music news, Nas and 21 Savage teamed up on a new track, "One Mic, One Gun."