Nas and 21 Savage Join Forces on New Track "One Mic, One Gun"
With a grand horn-filled sound.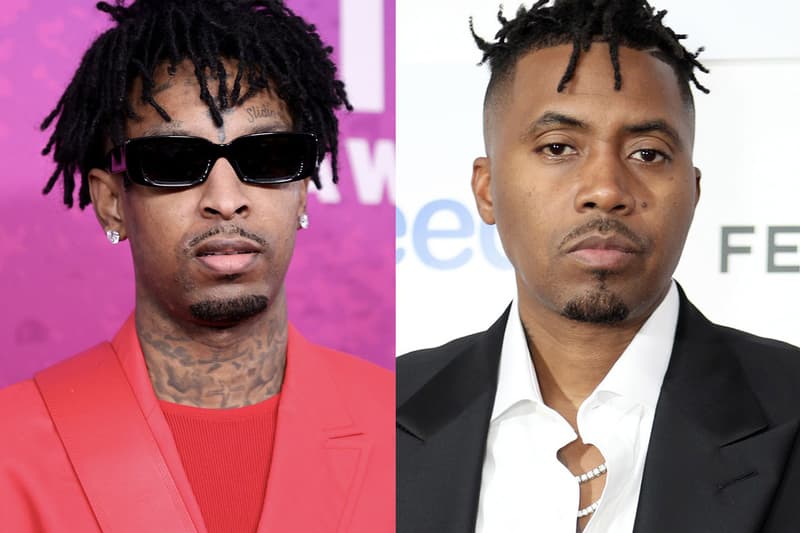 Nas and 21 Savage have joined forces for a new song "One Mic, One Gun." The collaboration between the renowned rapper and the Atlanta artist illustrates a harmony between rap's past, present and future.
Filled with horns, the track harbors a grand cadence as it nods to the rappers' successes and the power of the genre. "No back and forth, I did it back then, I do it right now/I opened a lane for my era, I'm goated, they gavе me the crown/G.O.A.T. with all the succеss, the negative press, I'm watchin' it pile," raps Nas in the chorus.
Also the release of the new track made amends about the comments 21 Savage previously made about Nas – calling the rapper "irrelevant" on a Clubhouse call. In 21's verse that opens the track, he says, "When you turn to legend, no such thing as relevance." Aside from the song, both artists have recently released other projects with Nas' King's Disease III and Drake and 21 Savage's Her Loss.
Produced by Hit-Boy, take a listen to "One Mic, One Gun" above.
In related news, Future Drops the "712PM" music video directed by Travis Scott.