Take a Look Around the Lunain Apartment by Louis Denavaut
Retaining the building's existing curved walls, arched doors, and stained-glass windows.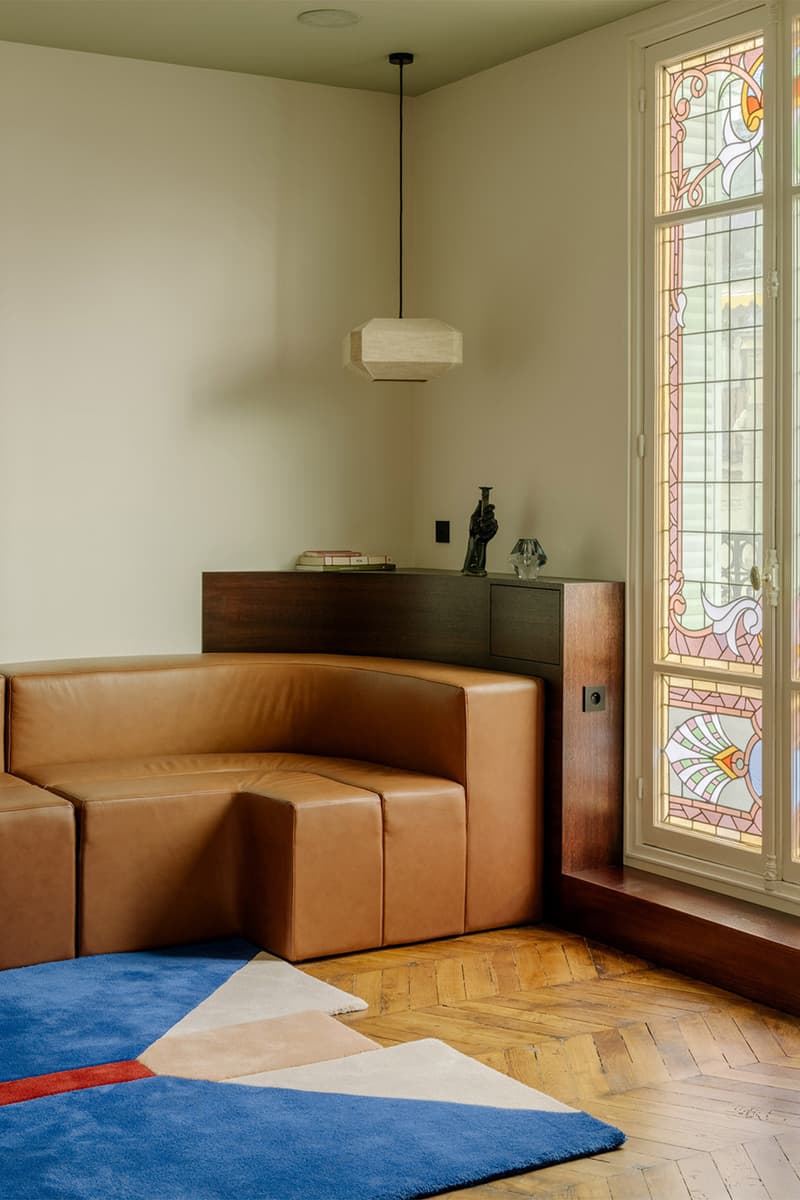 1 of 12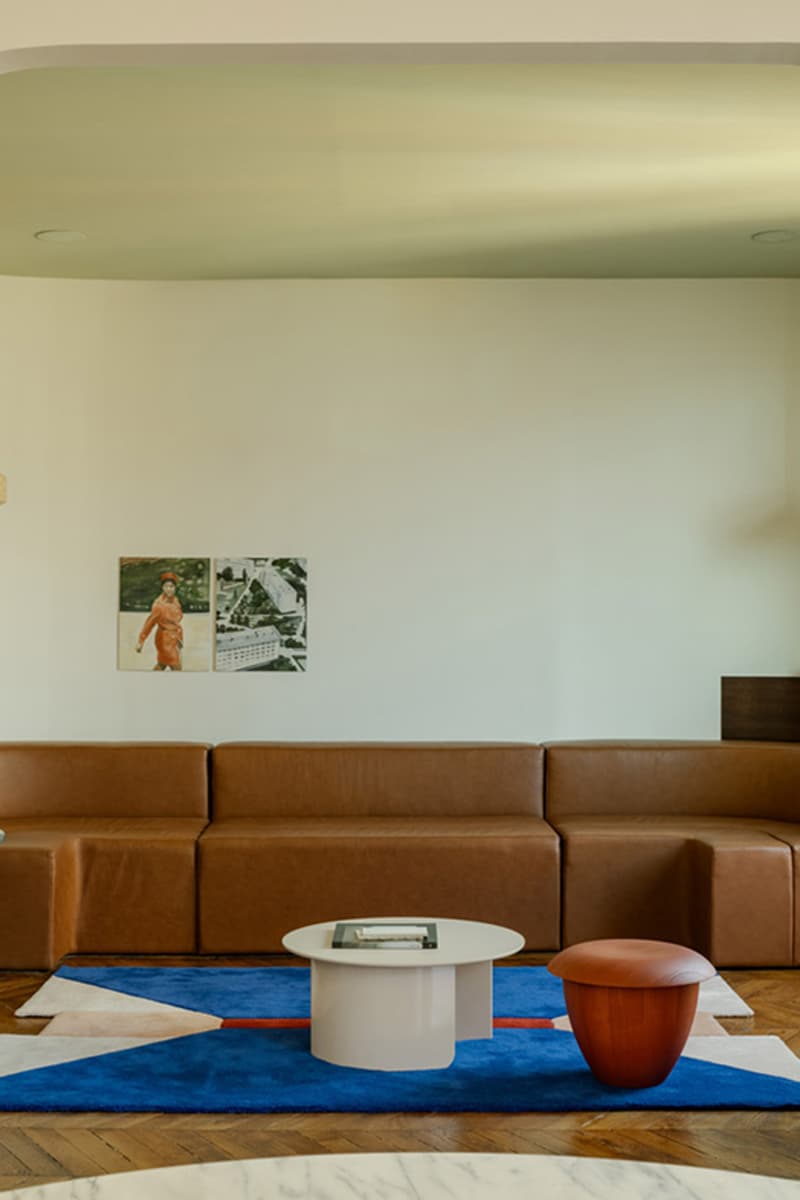 2 of 12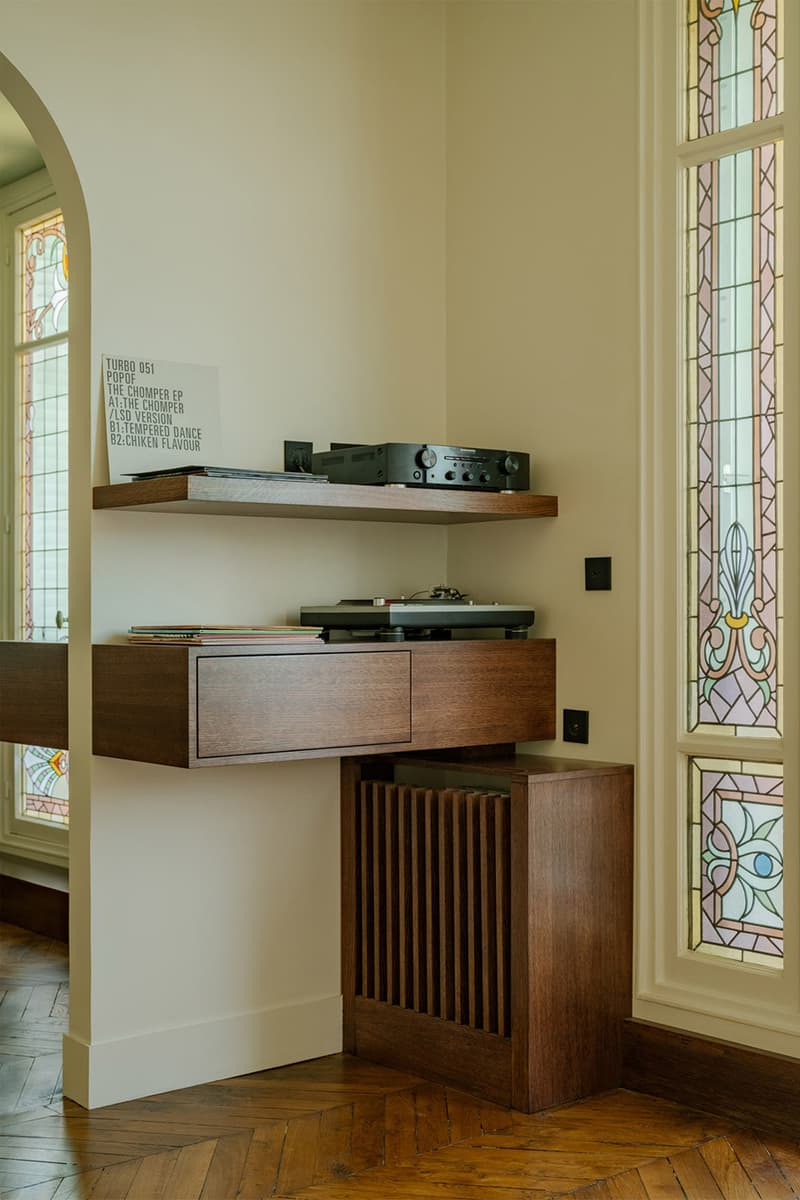 3 of 12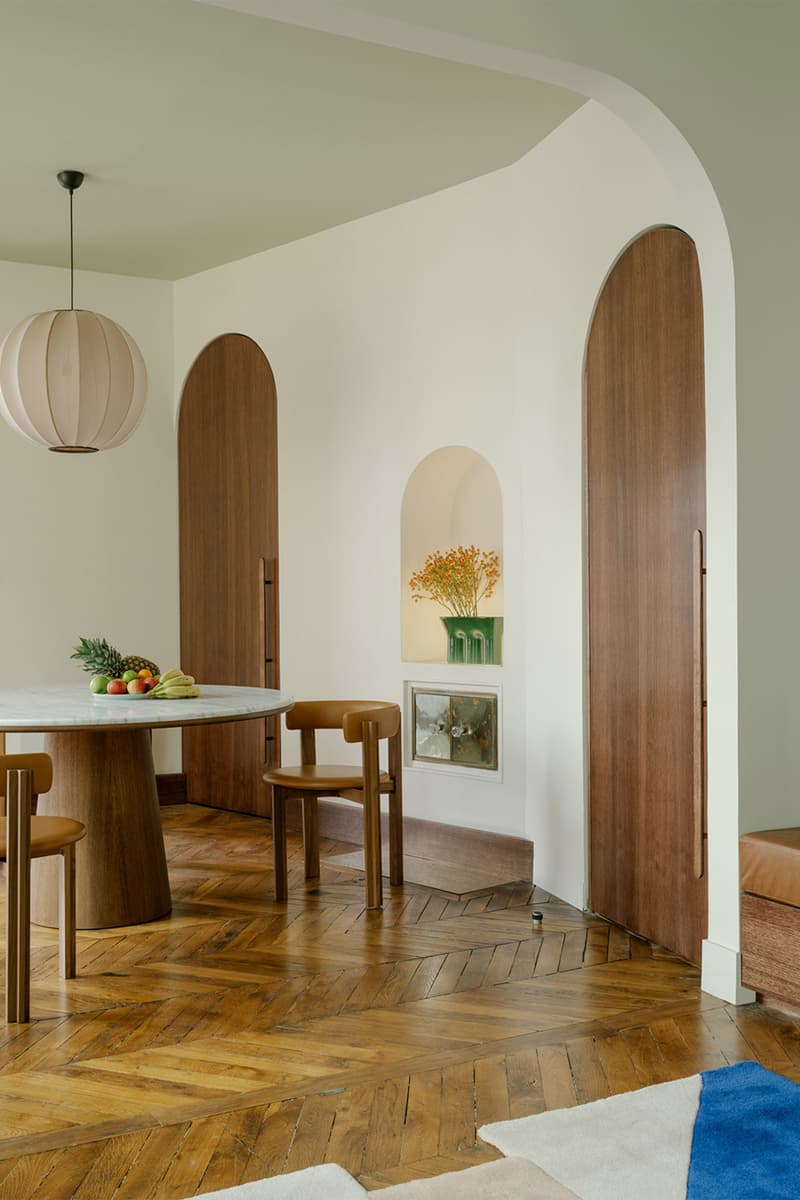 4 of 12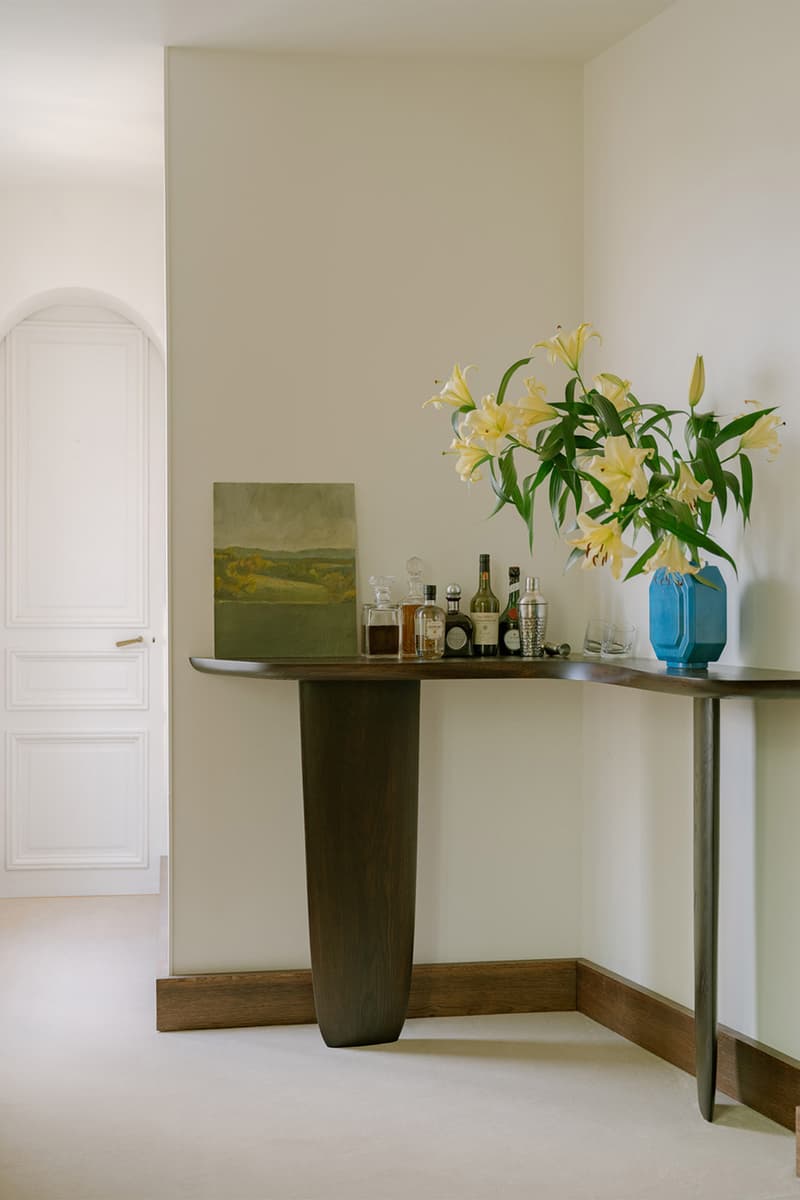 5 of 12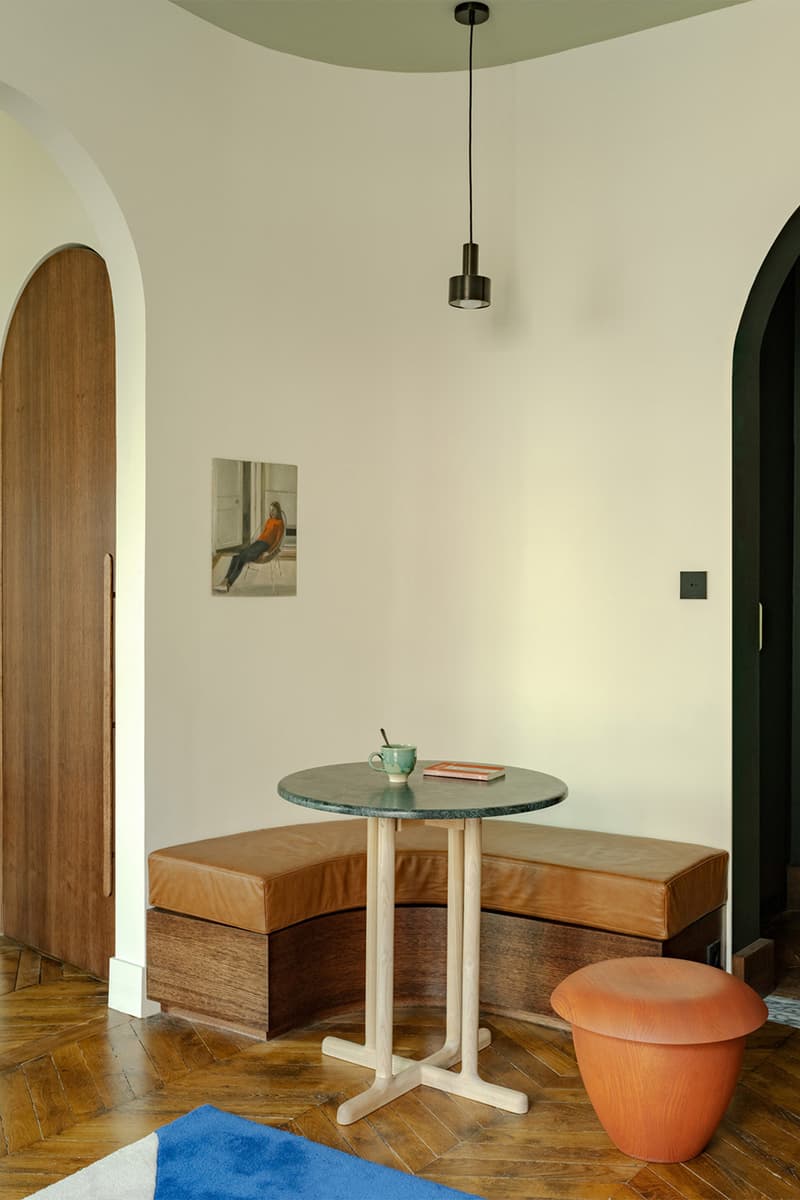 6 of 12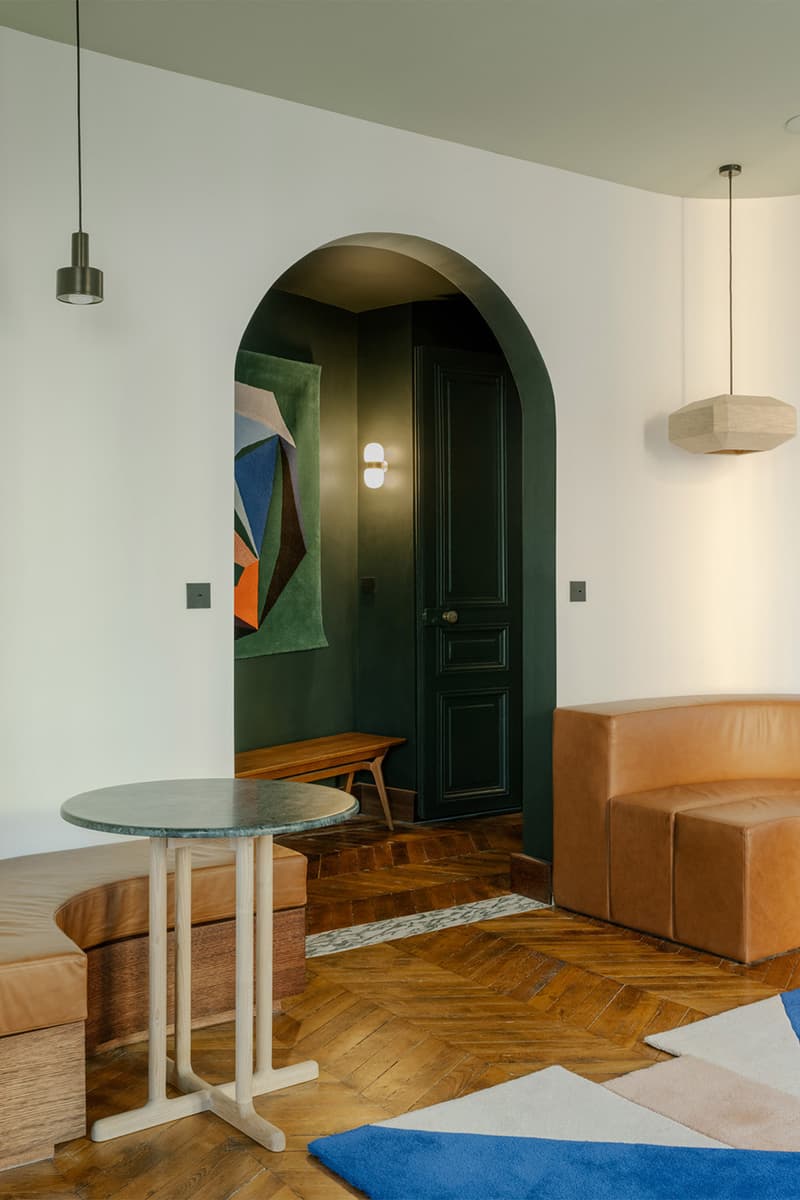 7 of 12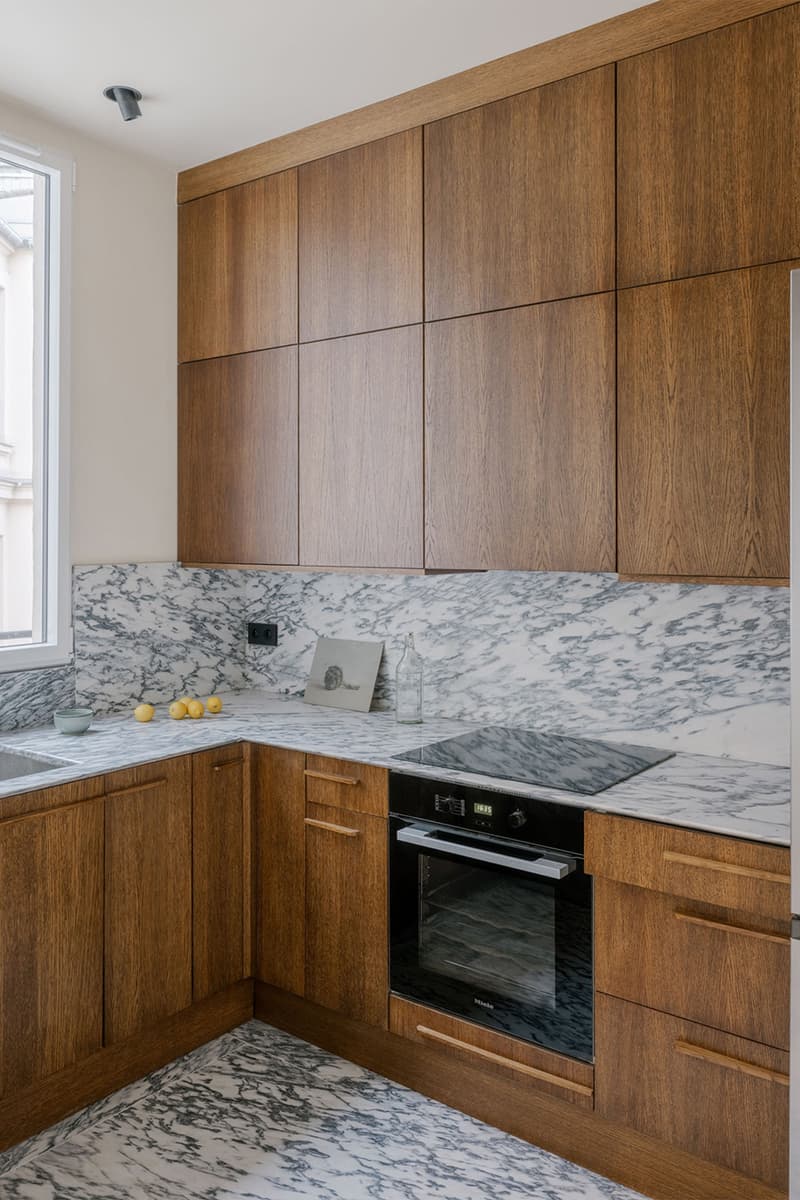 8 of 12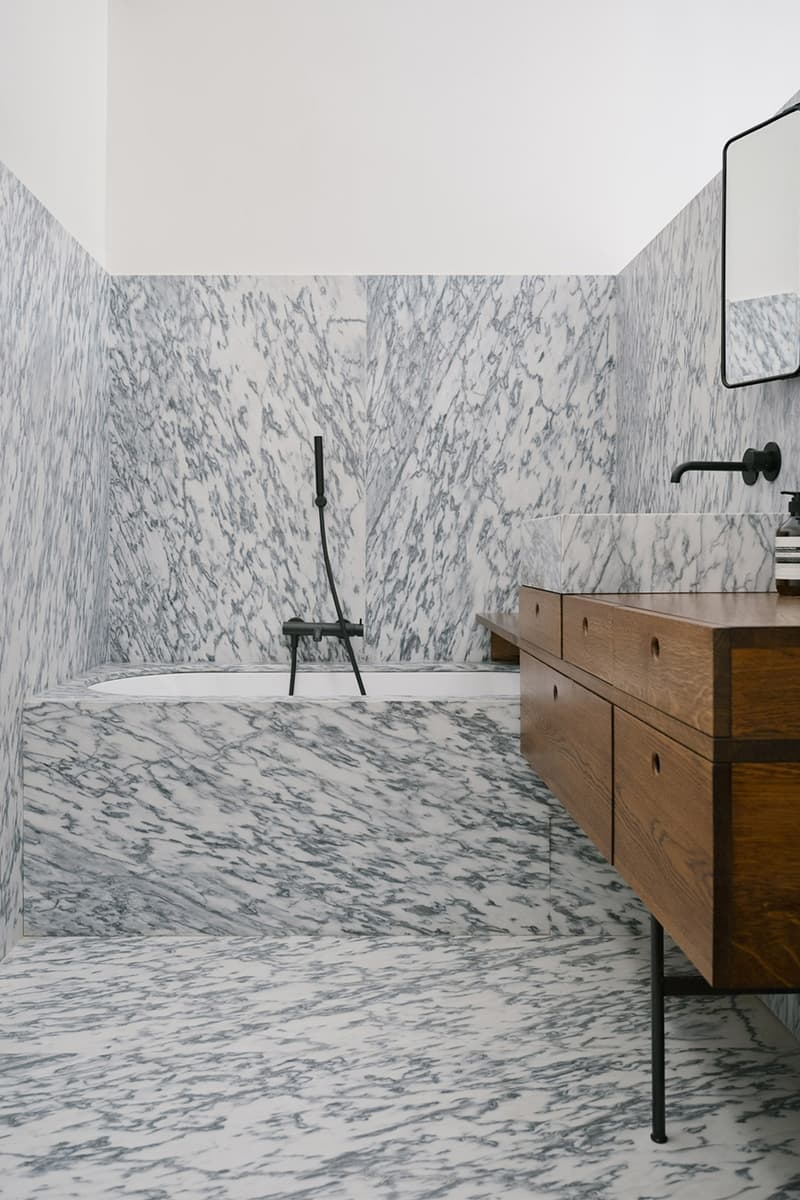 9 of 12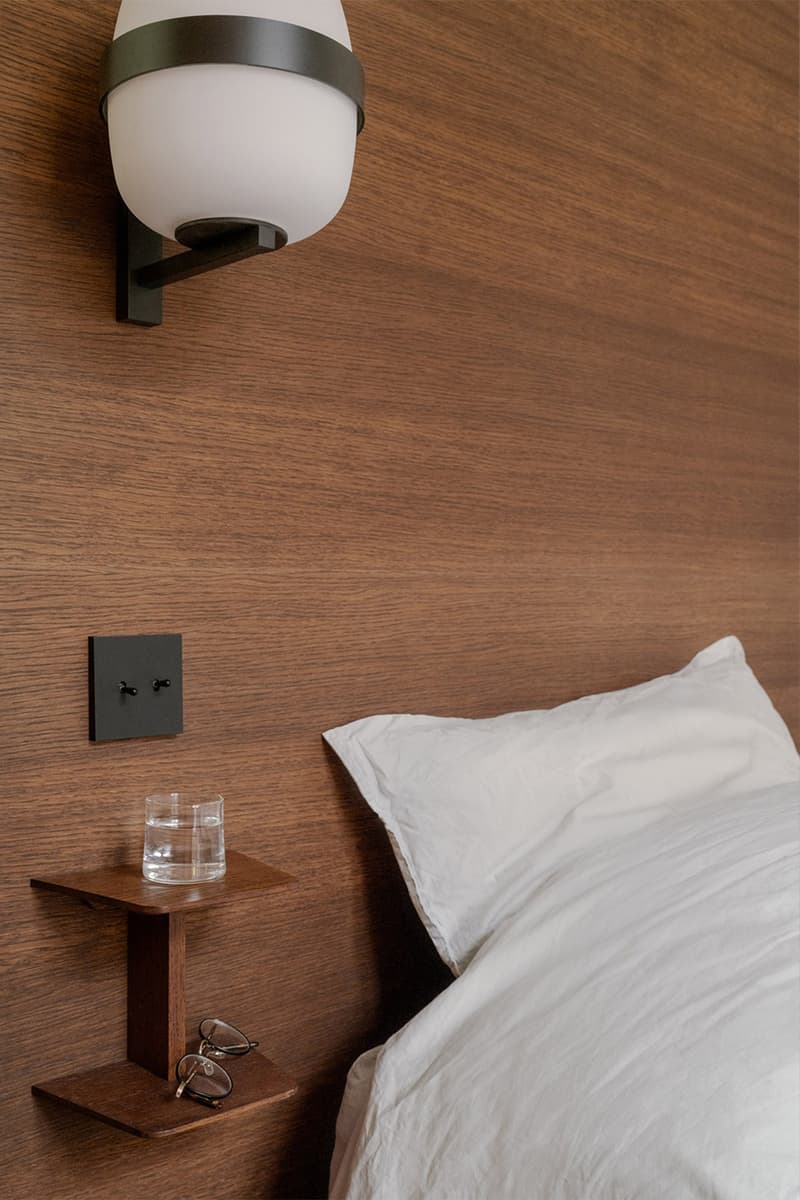 10 of 12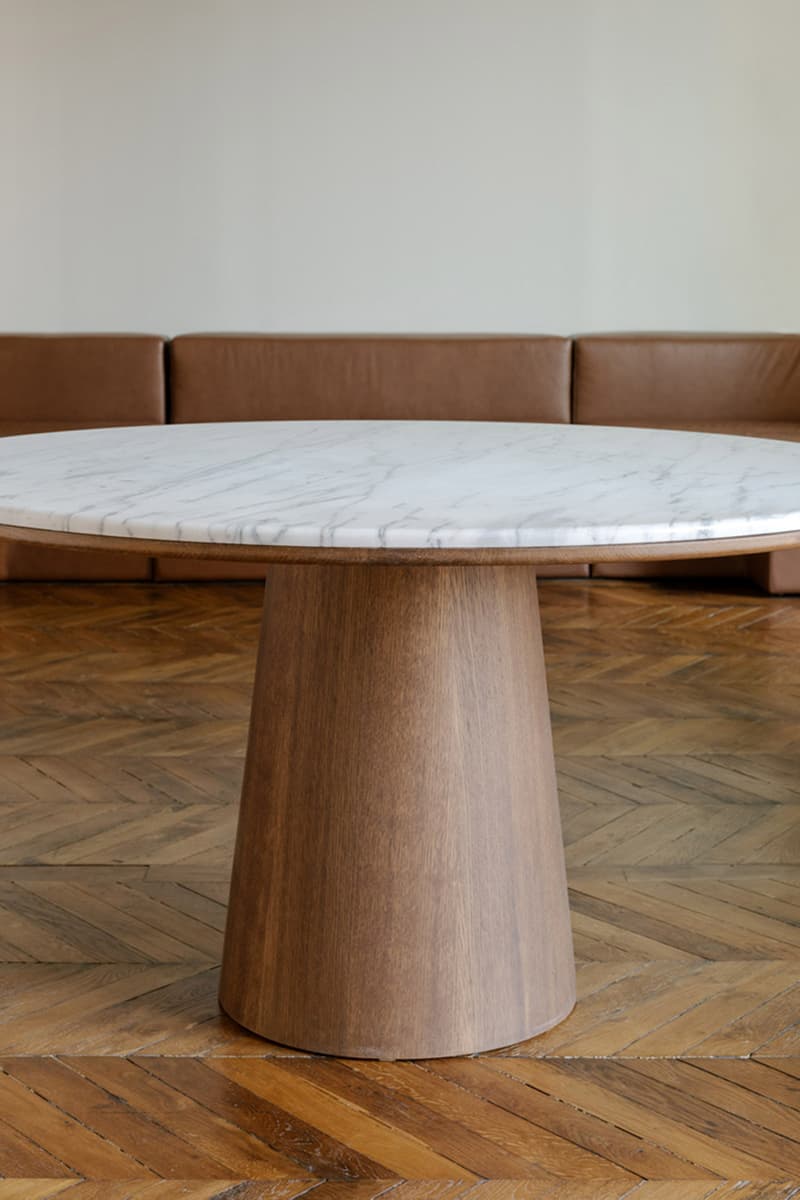 11 of 12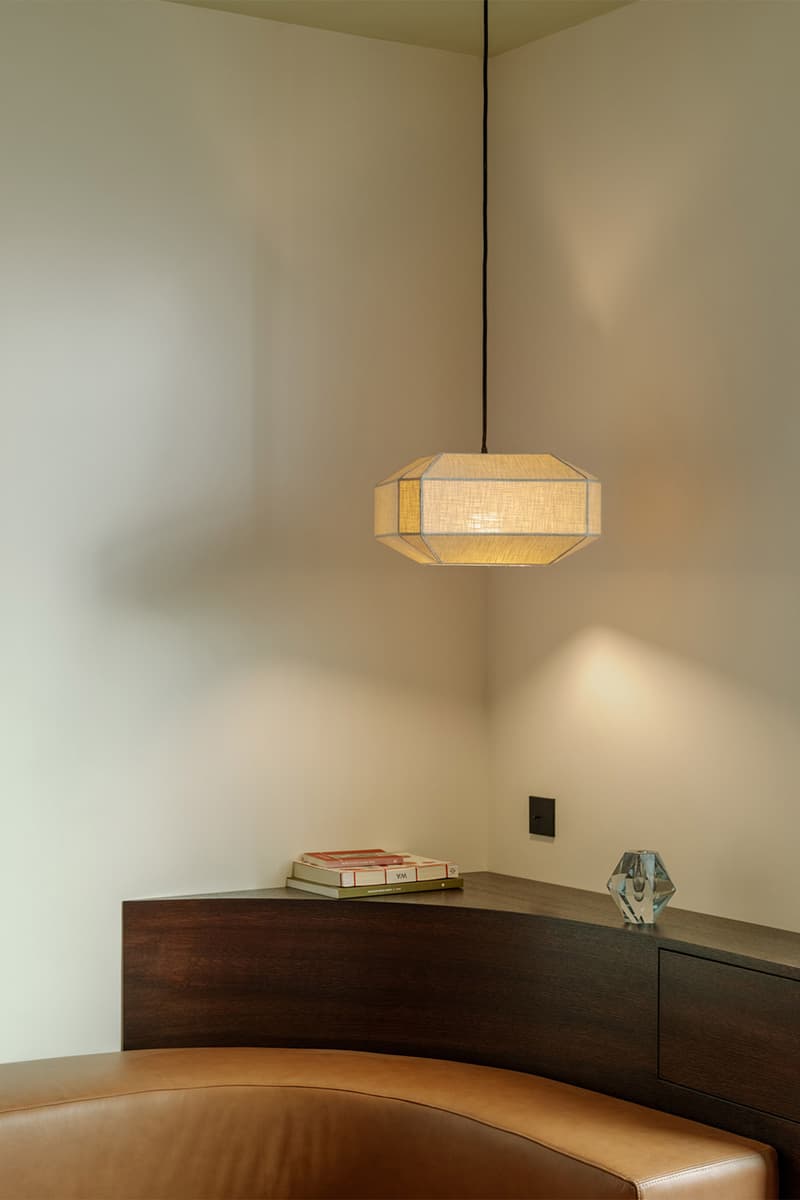 12 of 12
Situated inside an Art Nouveau-style building in the 12th arrondissement, Paris, a newly revamped apartment "Lunain" has been unveiled.
Fully renovated by interior architect and designer, Louis Denavaut, the 110m2 space previously belonged to a nightclub owner who favored modernist decor inspired by Slavik's Drugstore on the Champs Elysées. For this revamp, Denavaut worked around the curving walls and arched doors of the apartment's existing structure. Complete with made-to-measure furniture, the ceiling is painted in a pastel gray-green to echo the property's original stained-glass windows.
Bespoke stained oak furniture in the spirit of 1920s and 1970s aesthetics is infused with Denavaut's non-conformist contemporary touch. The sofa, in particular, fits perfectly into the curved walls along with a wooden banquette on the other side of the room to create a mirror-image curve. The dining table is another noteworthy feat in the apartment, which stars a solid oak base and a disk of white Carrara marble as the tabletop. While the console table – made of black oak- is a response to the stained-glass windows' naturalist appeal. Mathieu Esclassan from École Boulle also produced the sleek and modernistic bar using solid dyed oak.
For the kitchen and bathroom, a marble floor is fitted on both the walls and floors for continuity with the living room's stained glass ornament, while infusing it with a timeless feel. As finishing touches, the apartment is decorated with artworks hand-picked by Denavaut, which include paintings by artists Chloé Vanderstraeten and Camille Chevrillon, as well as tapestries from Pinton.
Take a look around the "Lunain" apartment above, and for more design news, check out Tiwa Select's newly opened NYC gallery space.