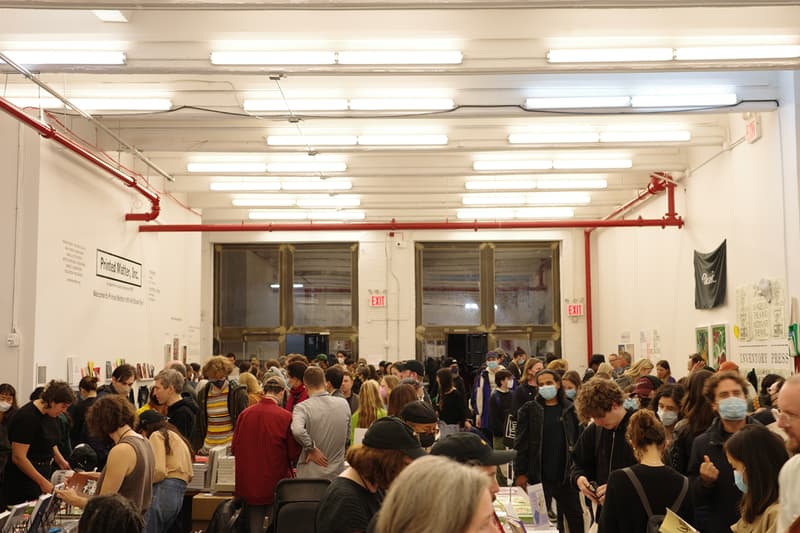 1 of 10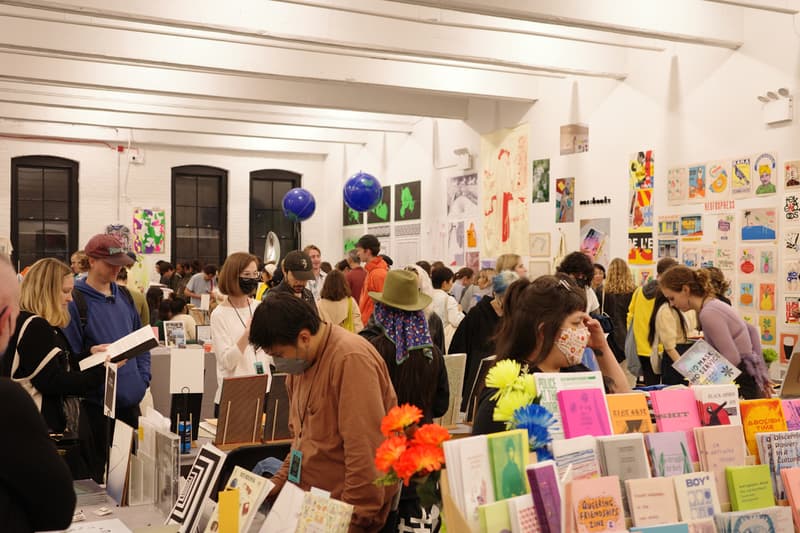 2 of 10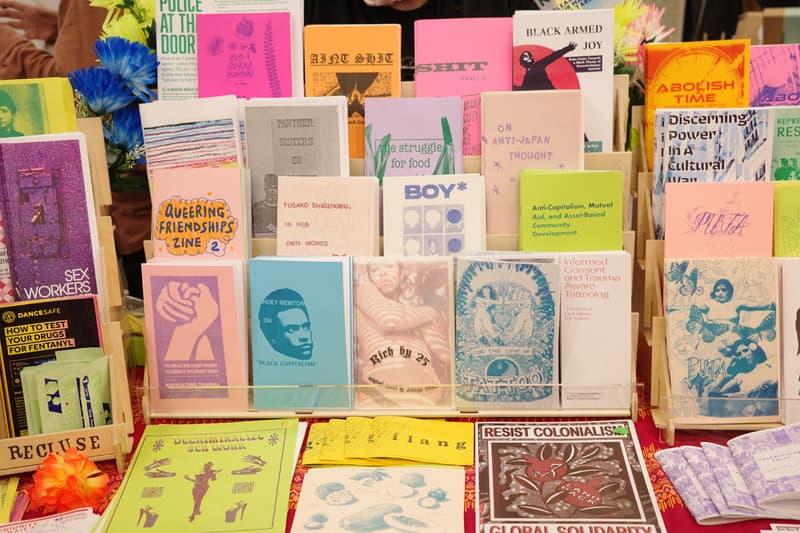 3 of 10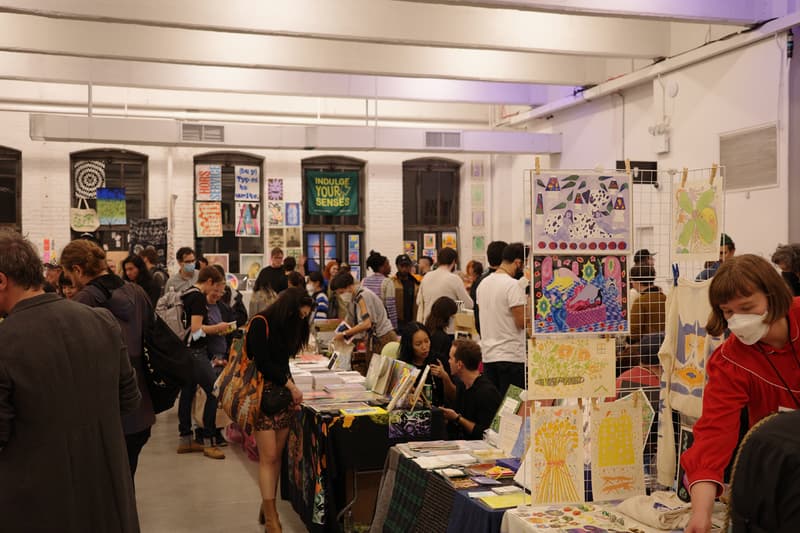 4 of 10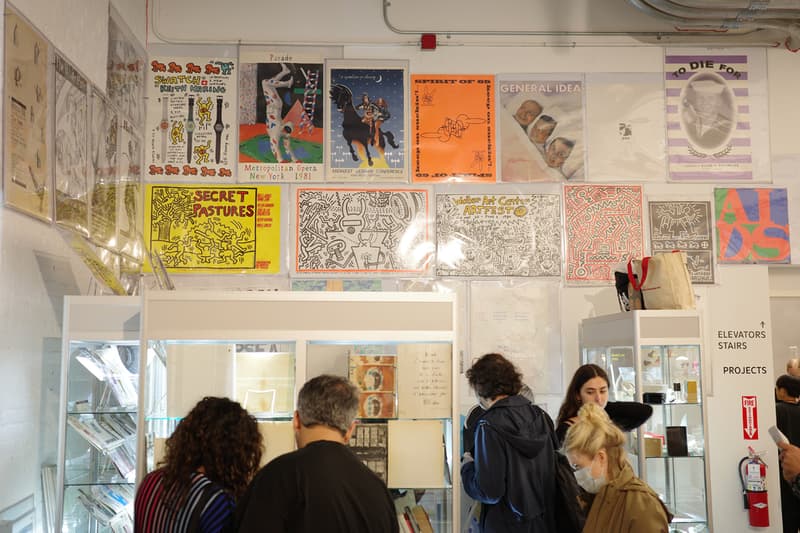 5 of 10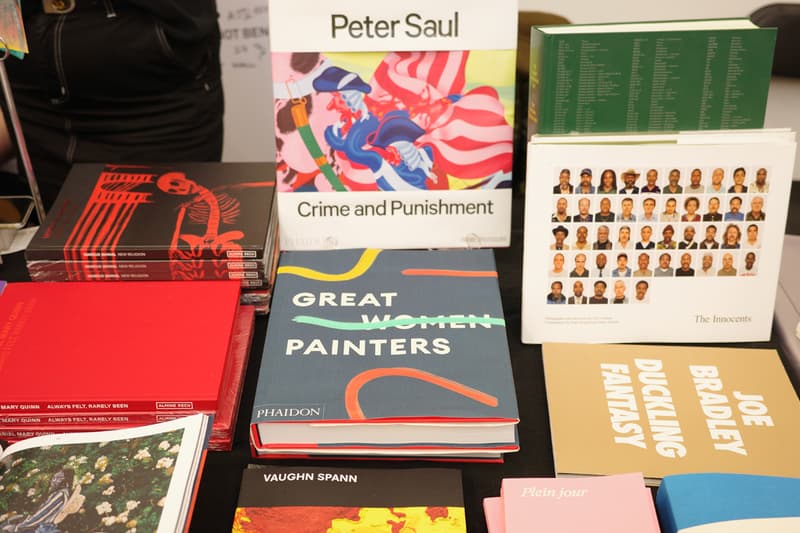 6 of 10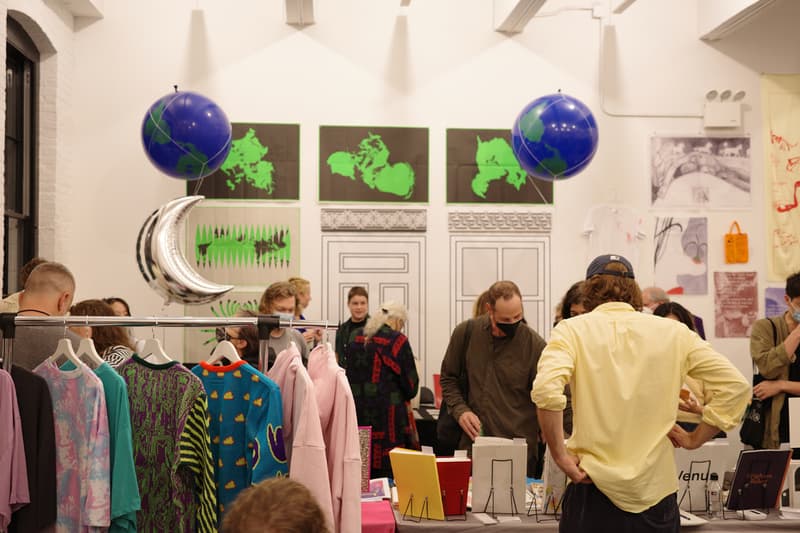 7 of 10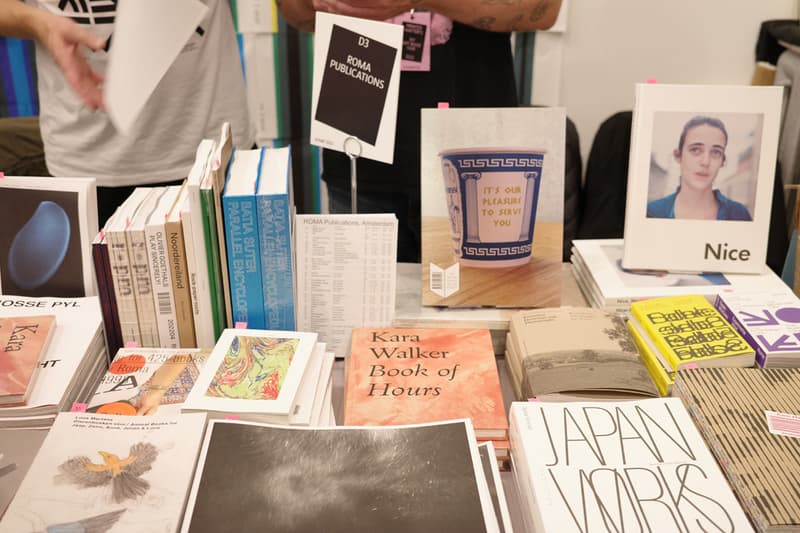 8 of 10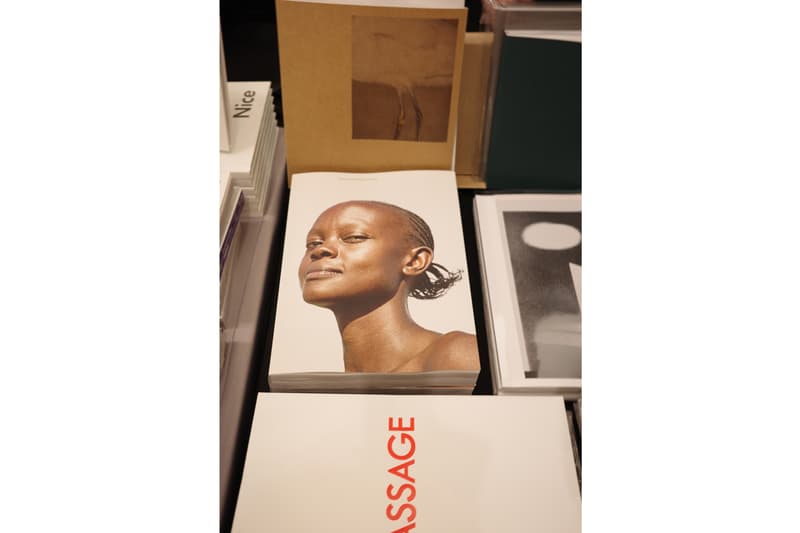 9 of 10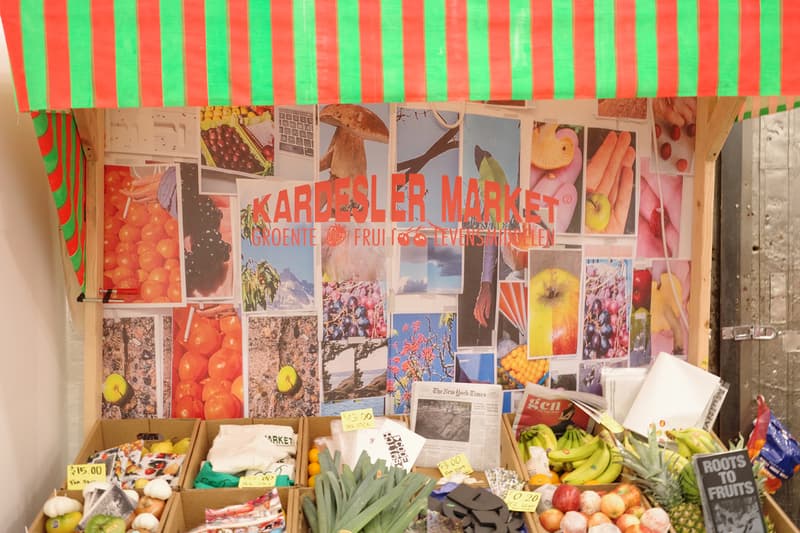 10 of 10
Printed Matter NY Art Book Fair Returns After Three-Year Hiatus
Now at its new location in Chelsea.
---
Last night, Printed Matter returned to an in-person showing for the first time in three years. Despite heavy rain throughout the night, visitors packed the four-story building located in New York's Chelsea neighborhood for a celebration of hard-to-find art books, DIY zines and humorous and thought-provoking ephemera.
As with any opening night, the vibe throughout the building felt like a party, rather than a book fair. But neither the rain nor the drinks stopped people from stocking up on well-curated merch from a long list of studios, publishers and galleries, including Actual Source, Roma, Spector, Pace Publishing, Almine Rech Editions and many more.
While opening night at times felt a little cramped due to the muggy weather outside and the amount of people in attendance, the remaining three days will provide clearer skies and more space for visitors to sit and appreciate each booth. Day two is officially underway and entry into the fair will cost $5 USD for today and tomorrow, along with Sunday being free as long as you register in advance.
Additionally, for those in attendance tomorrow, the fair organizers will host its first-ever block party from 12–6pm ET in front of the fair, on 22nd St between 10th and 11th Ave — and will feature a range of different artist projects and activities.
In related news, Brendan Donnelly reflects on celebrity culture in new book.
Printed Matter NY Art Book Fair 2022
548 W 22nd St
New York, NY 10011