NASA Eyes November 14 for Third Artemis I Launch Attempt
Attempting takeoff from Florida's Kennedy Space Center.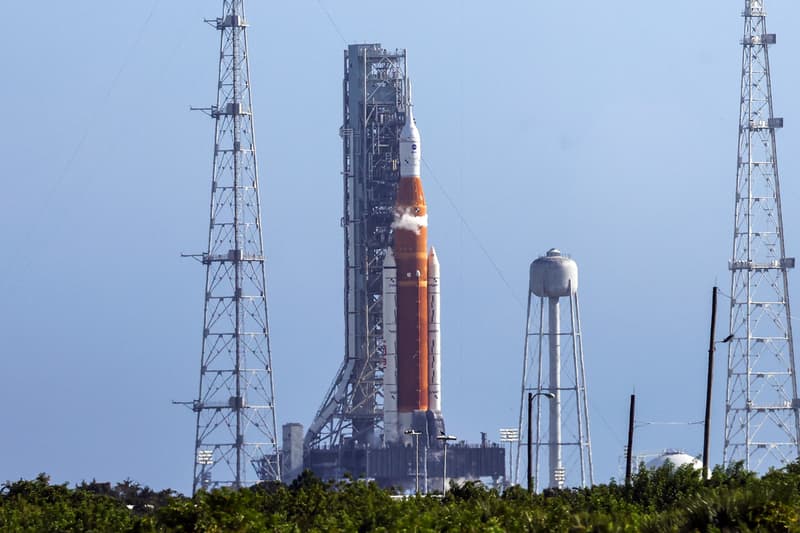 After a series of delays, NASA is now zoning in on a November 14 takeoff for its Artemis I moon mission. The space agency has announced its plans to attempt to launch the Space Launch System (SLS) rocket, which carries the Orion spacecraft, during a 69-minute window beginning shortly after midnight.
Engineers will roll out the SLS to the launch pad at the Kennedy Space Center in Florida as early as November 4. Following inspections performed over the previous week, the team has determined that "minimal work" will be required to ready the rocket and spaceship for launch.
"Teams will perform standard maintenance to repair minor damage to the foam and cork on the thermal protection system and recharge or replace batteries on the rocket, several secondary payloads and the flight termination system," NASA said.
Last month, NASA completed an essential fuel test on the SLS rocket following hydrogen leaks due to overpressurization. The successful test brings the space agency one step closer to a successful launch, as November 14 will mark its third attempt at takeoff.
In the event that the November 14 launch doesn't take place as planned, NASA is preparing backup launch windows on November 16 and November 19.
In other tech news, Microsoft's Surface Studio 2+ launched with an Intel 11th-gen processor.