Champagne Brand G.H. Mumm Teams Up With American Chef Kwame Onwuachi for Flavorful, Celebratory Dishes
Inspiring others to mark their own journey and celebrate every step of the way.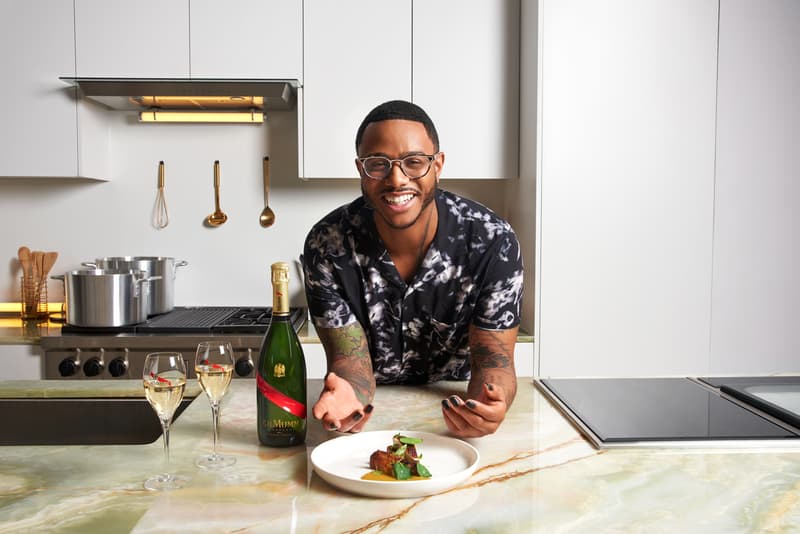 1 of 8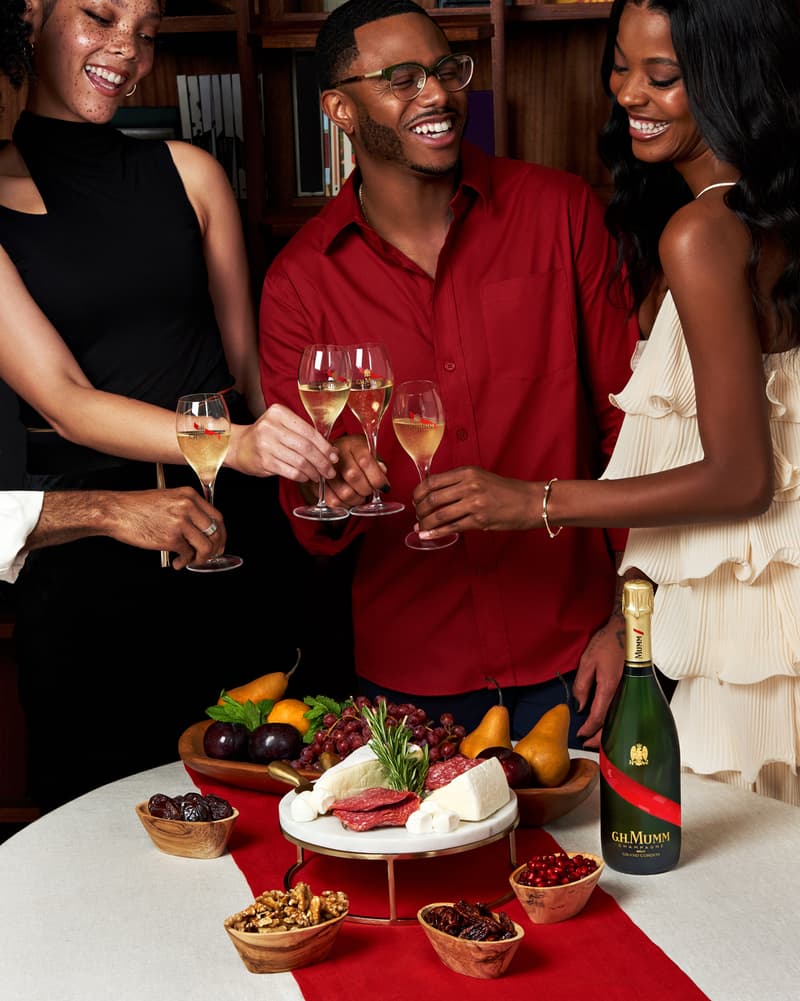 2 of 8
3 of 8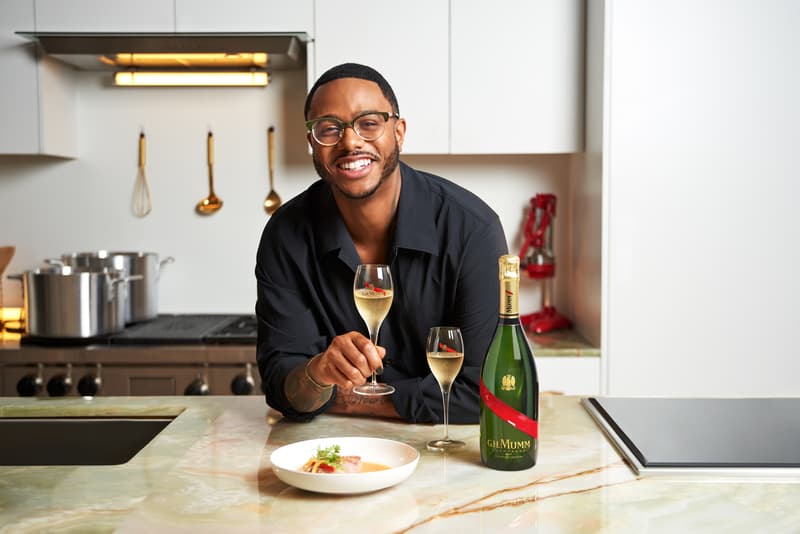 4 of 8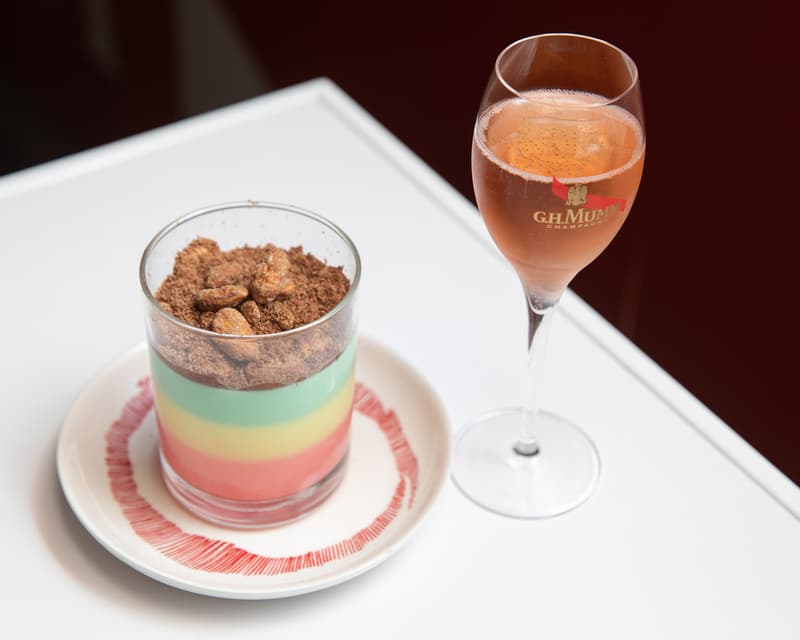 5 of 8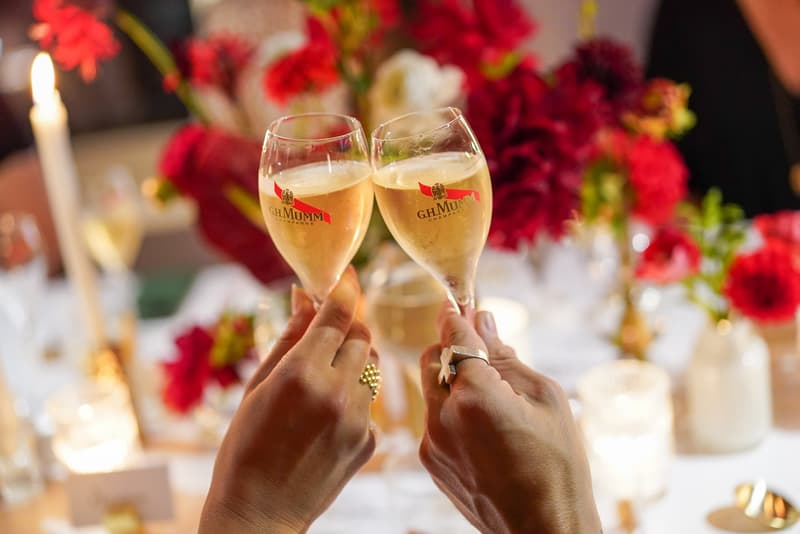 6 of 8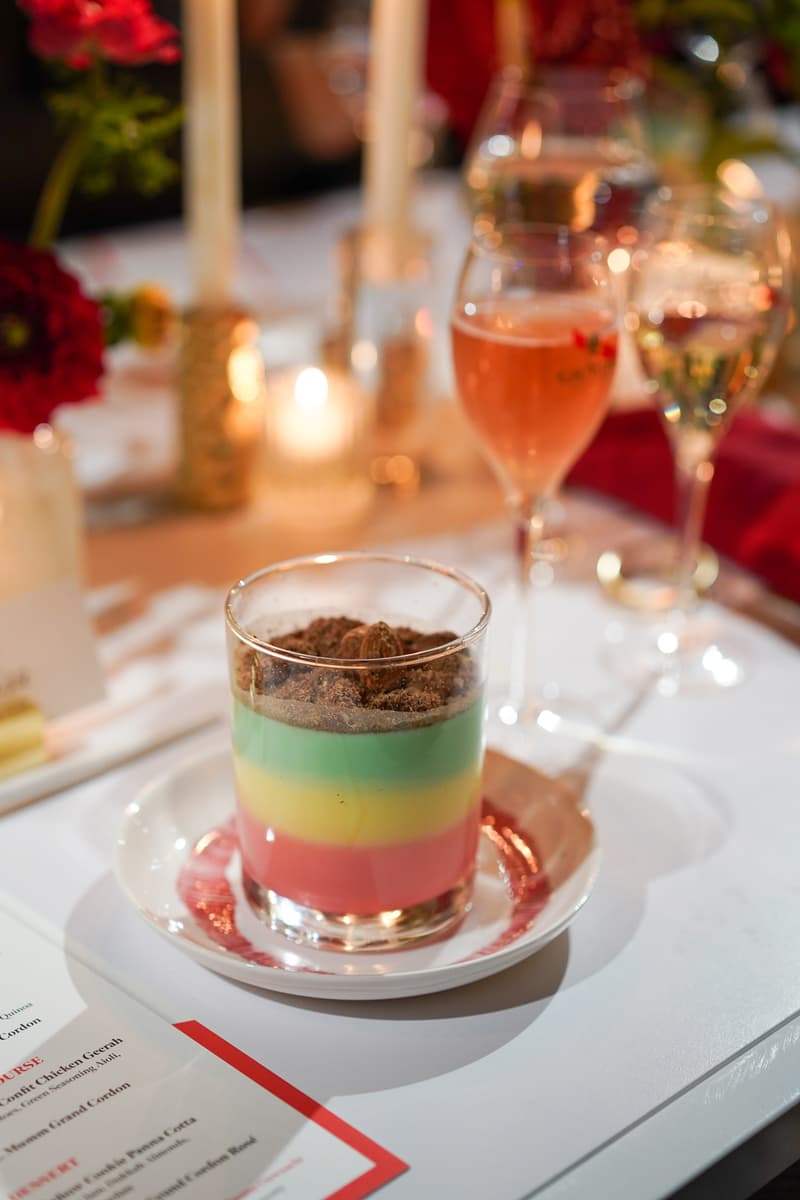 7 of 8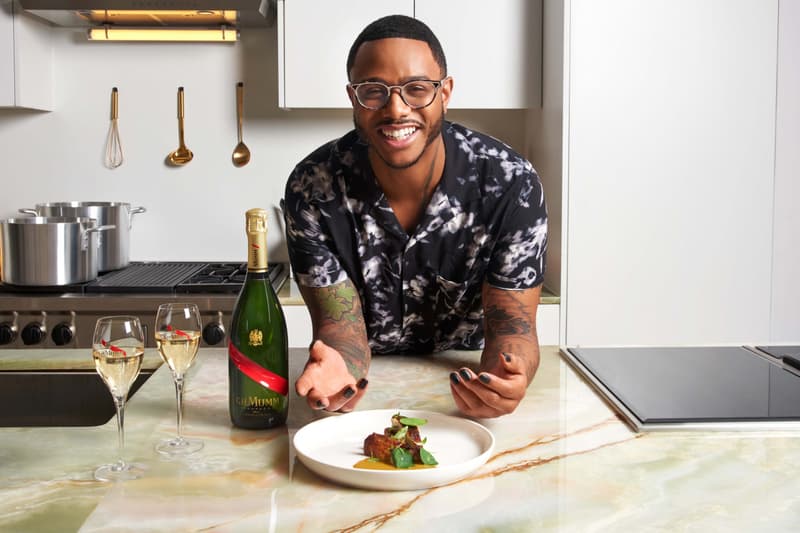 8 of 8
Champagne has always been a marker of celebratory moments. There will always be curves, pivots, and detours throughout these moments, but the unexpected journey makes the arrival at our final destination worthwhile.
If anyone knows about curves, pivots, and detours, it's Chef Kwame Onwuachi, but Kwame knows the path to success lies in committing to your vision. "If you don't quit, you can't lose," he says. Progress is never linear, which makes life's journey interesting. Every step on that journey is a milestone that takes you toward your goals and deserves to be celebrated. On a quest to inspire people to honor the twists and turns and celebrate their life's journey, Chef Kwame Onwuachi has teamed up with G.H. Mumm to encourage a toast to every milestone, no matter how big, small, traditional, or unconventional it may be.
Onwuachi and G.H. Mumm have combined their pioneering, innovative spirits to curate a menu pairing of unique dishes with G.H. Mumm Champagne. The James-Beard-award-winning chef's bold and authentic flavors draw on his heritage and his own life experiences with the Maison's iconic Champagne. For nearly two hundred years, Maison Mumm has used pioneering methods to celebrate the power and structure of Pinot Noir, its signature grape.
Kwame prepared a fresh Kampachi Escovitch Crudo for the first course, and for the main course, a roasted and confit Chicken Geerah paired with G.H. Mumm Grand Cordon, the House's signature blend. Kwame's final pairing is the ever-indulgent Rainbow Cookie Panna Cotta dessert to compliment the sweetness of the G.H. Mumm Grand Cordon Rosé.
Chef Kwame has faced many challenges on his journey to being one of America's most inspiring young culinary stars. Born in the Bronx and raised in New York City, Nigeria, and Louisiana, he has found his path to success which started humbly by selling candy on the subway. He studied at the Culinary Institute of America, worked at Michelin-approved establishments, and moved on to opening five restaurants before age 30.
"Exploration moves the world forward, so why always settle for the safe path?" says Onwuachi.
Staying true to his vision, Kwame has shown that progress is never linear, which adds spice to life's journey. Opportunities can be limitless with the willingness to open new horizons and step out of one's comfort zone. To learn more about the creation of G.H Mumm's champagnes, tasty food pairings, and more, take a trip to their website.