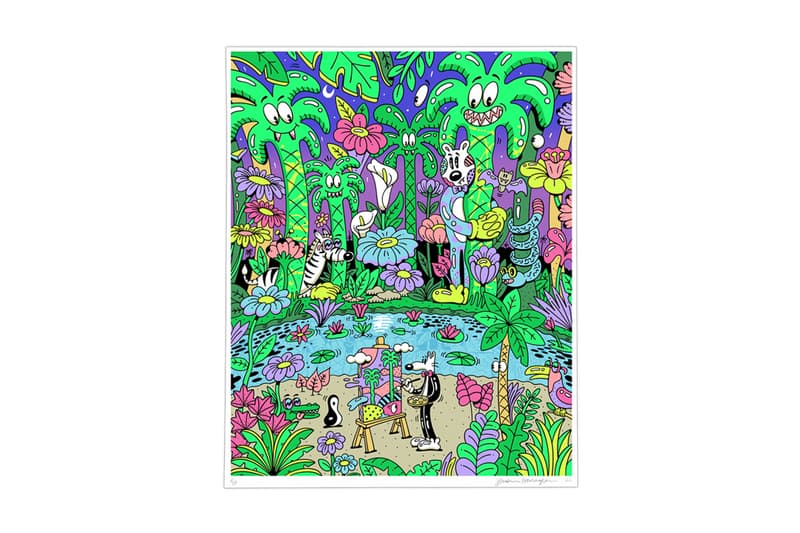 1 of 3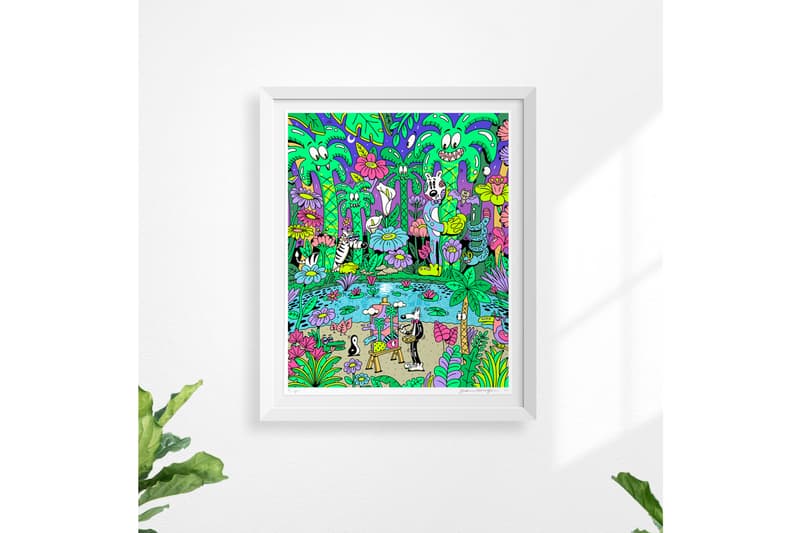 2 of 3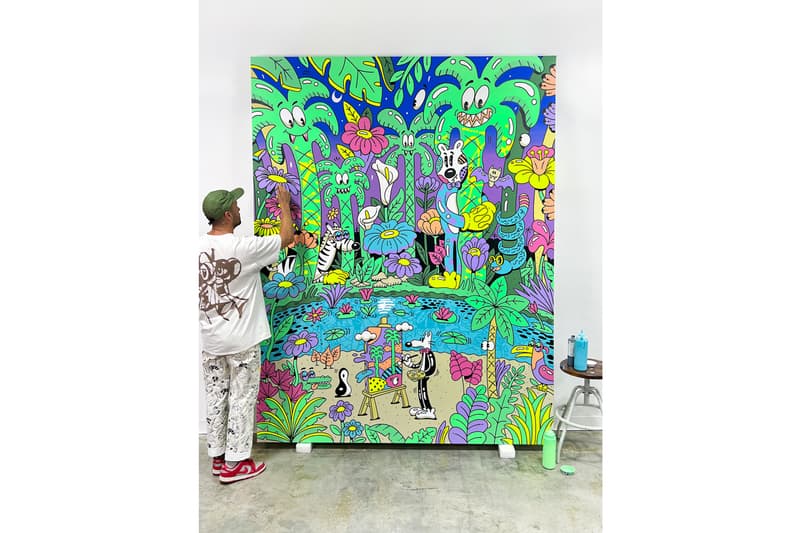 3 of 3
Steven Harrington Releases 'Stay Mello' Screenprint
The 'time-editioned' print is available to purchase now for only 72 hours.
---
Steven Harrington just dropped an exclusive screenprint that will only be available for the next 72 hours.
Dubbed Stay Mello, the print is based off a much larger painting the Los Angeles-based artist recently created, which contains a forest full of his most cherished characters — from Mello the dog, yin-yang symbols to his signature palm trees.
"For a long time now I've wanted to release a print that could reach my wider audience," the artist told Hypebeast. The resulting 'time-editioned' print will only happen "every three years or so," Harrington added. All orders within the time frame will be guaranteed a screen print. The edition size will be determined by the number of prints sold during those hours and once sold out, the same print will never be reproduced again.
Measuring 16 x 20 inches, Stay Mello is a 12-color screenprint with custom colors, plus two custom fluorescent colors on 271 gsm heavyweight paper. The print comes signed and numbered by the artist and will ship worldwide.
For more on art, Lev Rosenbush explores football fandom through pottery.