Microsoft's Surface Studio 2+ Launches With Intel 11th-Gen Processor
Retailing for $4,499 USD.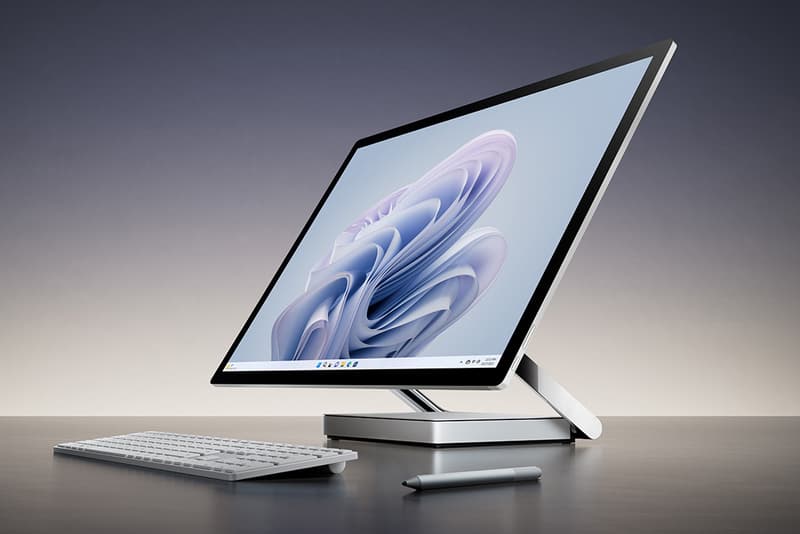 Four years after debuting the Surface Studio 2, Microsoft revamped the model to make it faster and with better graphics. The Surface Studio 2+ was announced during the company's annual hardware presentation, billed as "50% faster" than the previous iteration of the device.
Similar to the Studio 2, the Studio 2+ features a 28-inch (711 mm) PixelSense screen and generally looks the same in terms of design, save for Dolby Vision HDR support and the much-needed addition of a Thunderbolt 4 USB-C.
The biggest update to the model arrives in the form of its processor, swapping out a 7th-gen Intel CPU with the 11th-gen. Packing a max turbo frequency of 4.80 GHz, the Intel Core i7-11370H was released almost two years ago, making it a dated choice for the computer when Microsoft could have utilized its comparably faster 12th-gen Intel processor.
One revision working in favor of the Surface Studio 2+ is its memory life of 32GB of DDR4 RAM, as well as a Nvidia RTX 3060 graphics card. While Microsoft isn't necessarily targeting gamers with the new model, the card allows the model to support most titles for 1080p gaming.
The price tag, alongside last year's Intel CPU, will likely deter some customers. The Surface Studio 2+ retails for $4,499 USD. For those interested, it's available for pre-order now ahead of its launch on October 25.
In other tech news, Meta has unveiled its most advanced VR headset to date, the Meta Quest Pro.