Mansory's New Mercedes-Benz G-Wagon Custom Features Suicide Doors and a 900-Horsepower Engine
It's also got 1,200 nm of torque and a smoky gradient paint job.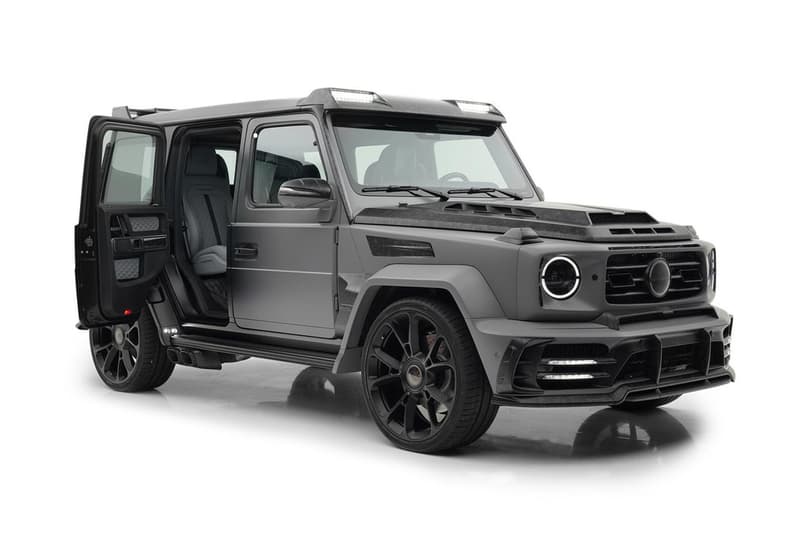 1 of 7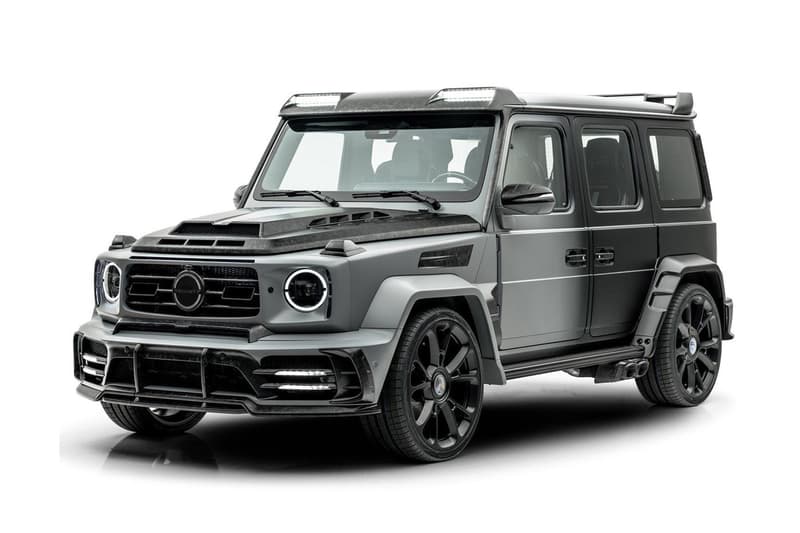 2 of 7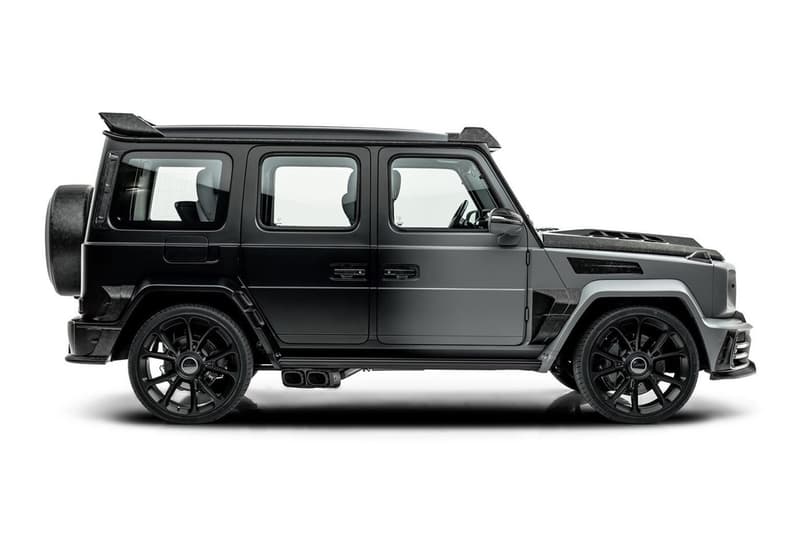 3 of 7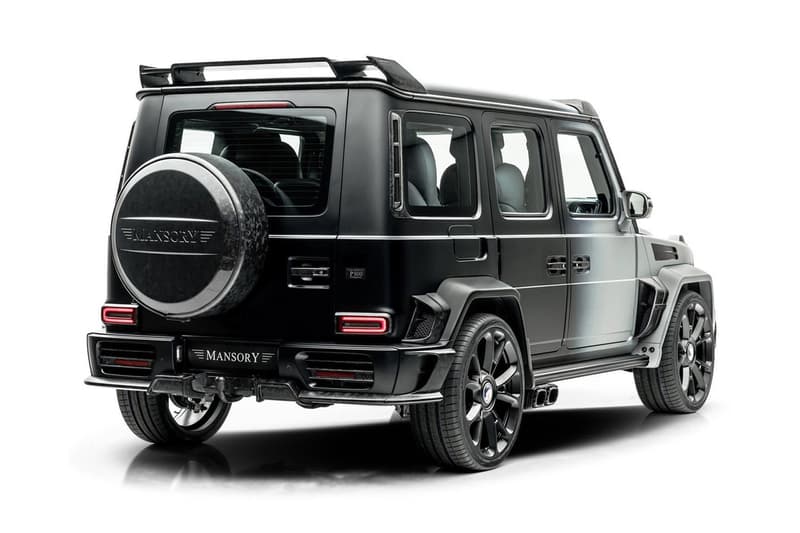 4 of 7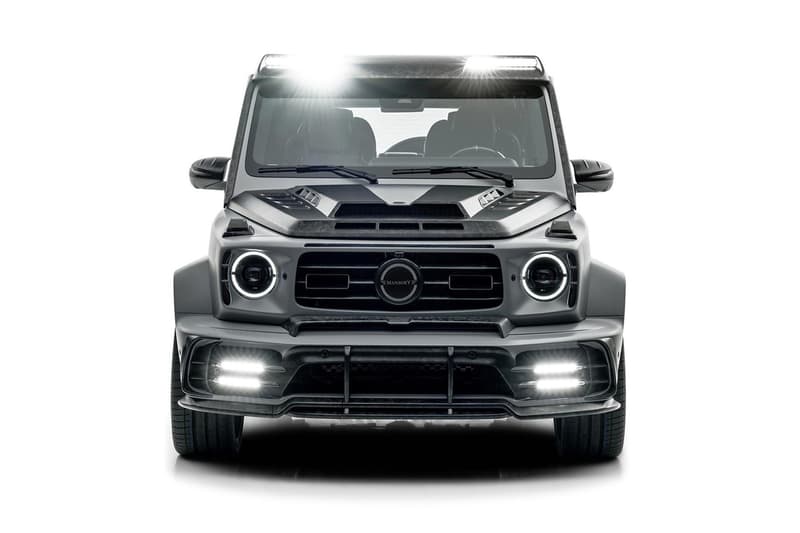 5 of 7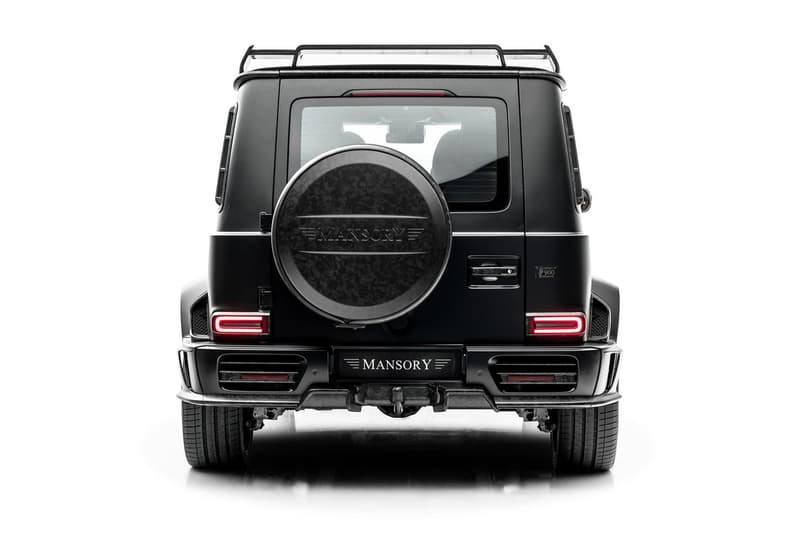 6 of 7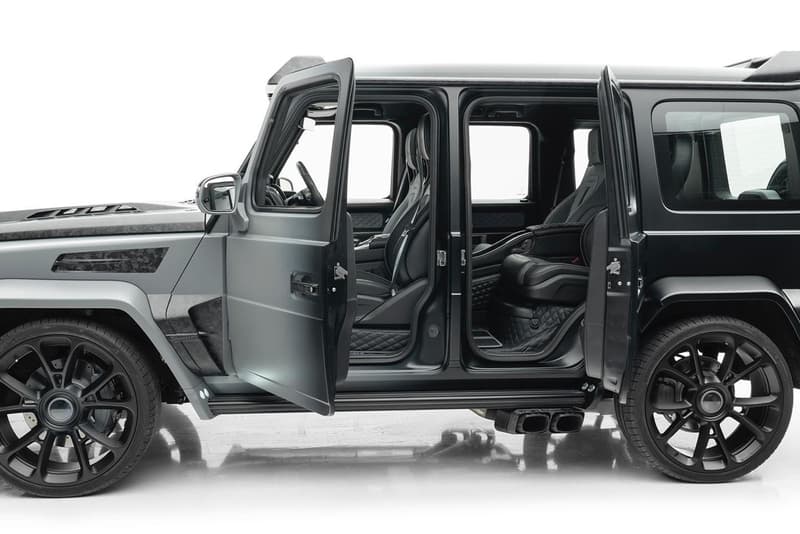 7 of 7
The automotive customization masterminds at Mansory have tweaked and tinkered with everything from McLarens to Ferraris and are even responsible for Drake's infamous Chrome Hearts Rolls-Royce, but one of their favorite canvases is Mercedes-Benz's boxy G Wagon, a tanklike SUV that they've just tricked out with suicide doors. A new customization option that the German outfit says gives the G-Wagon an "exclusive, extraordinary look," the suicide doors are also accompanied by an upgraded engine and much more.
G-Wagons are already ultra-powerful offroad behemoths, but Mansory cranks their capabilities up even further with a 900-horsepower engine that pushes out a whopping 1,200 nm of torque. The looks stack up to the performance as well, thanks to gradient paint jobs (show above is a smoky black-to-grey) added exterior "armour" and ultra-premium quilted leather interiors that feature the same black and grey detailing as the outside.
As you might imagine, these custom options don't come cheap on top of a car whose cheapest option starts at $131,750 USD and jumps up to $156,450 for the G63 edition. Mansory doesn't even list prices on their website, instead encouraging you to contact them for pricing information. However, you can feast your eyes on the design above.
For more automotive news, be sure to check out Open Road, a Hypebeast series that's all about hands-on time with some of the world's finest and most interesting cars.