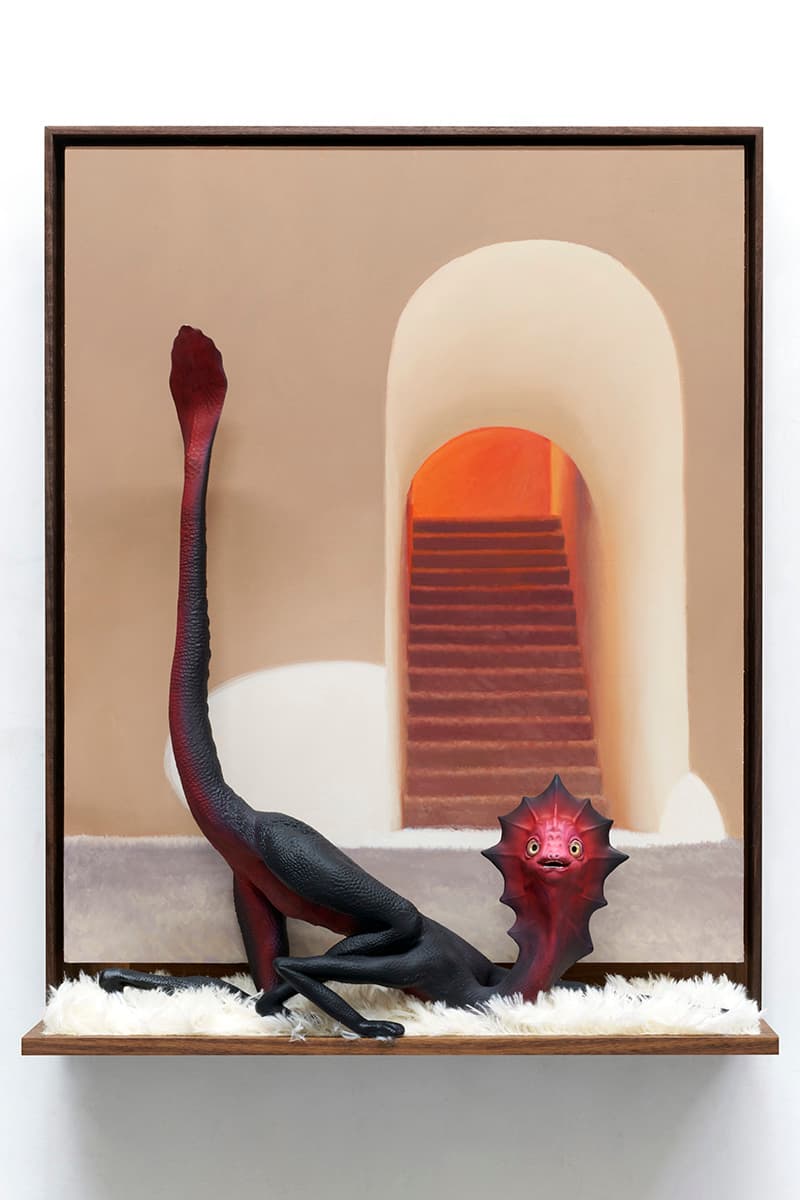 1 of 6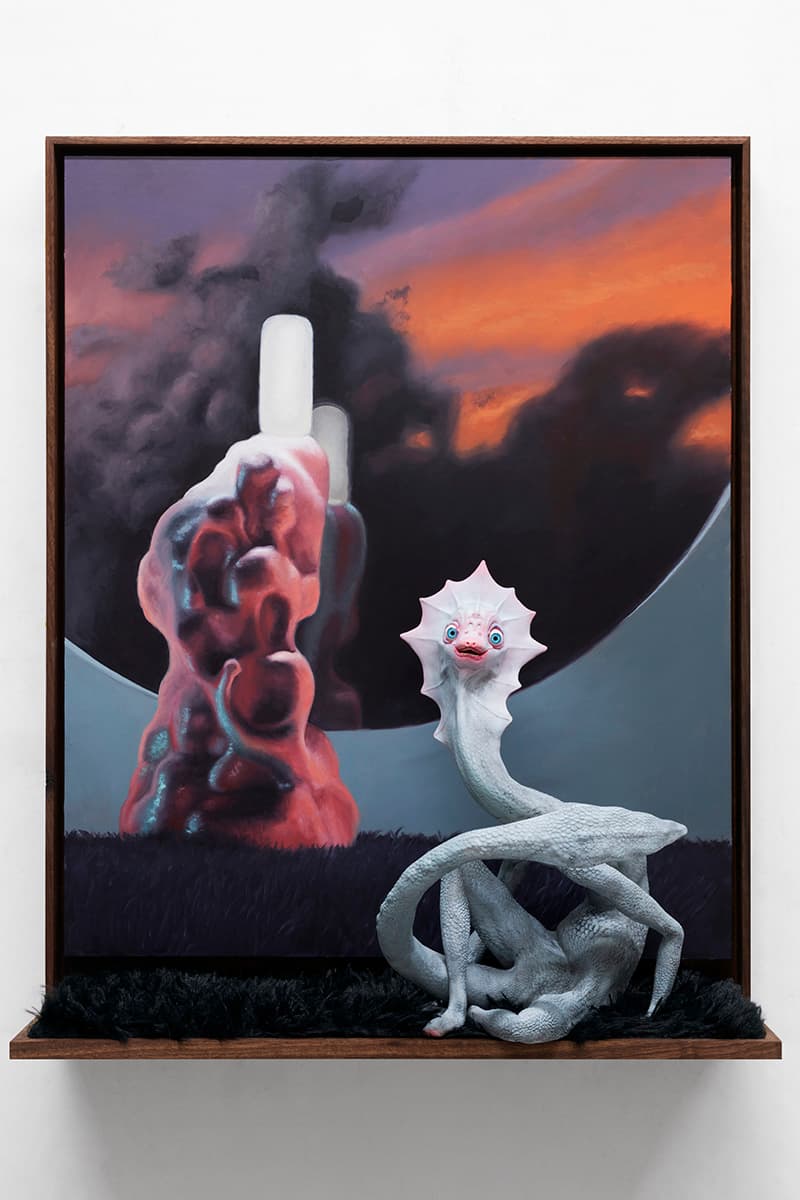 2 of 6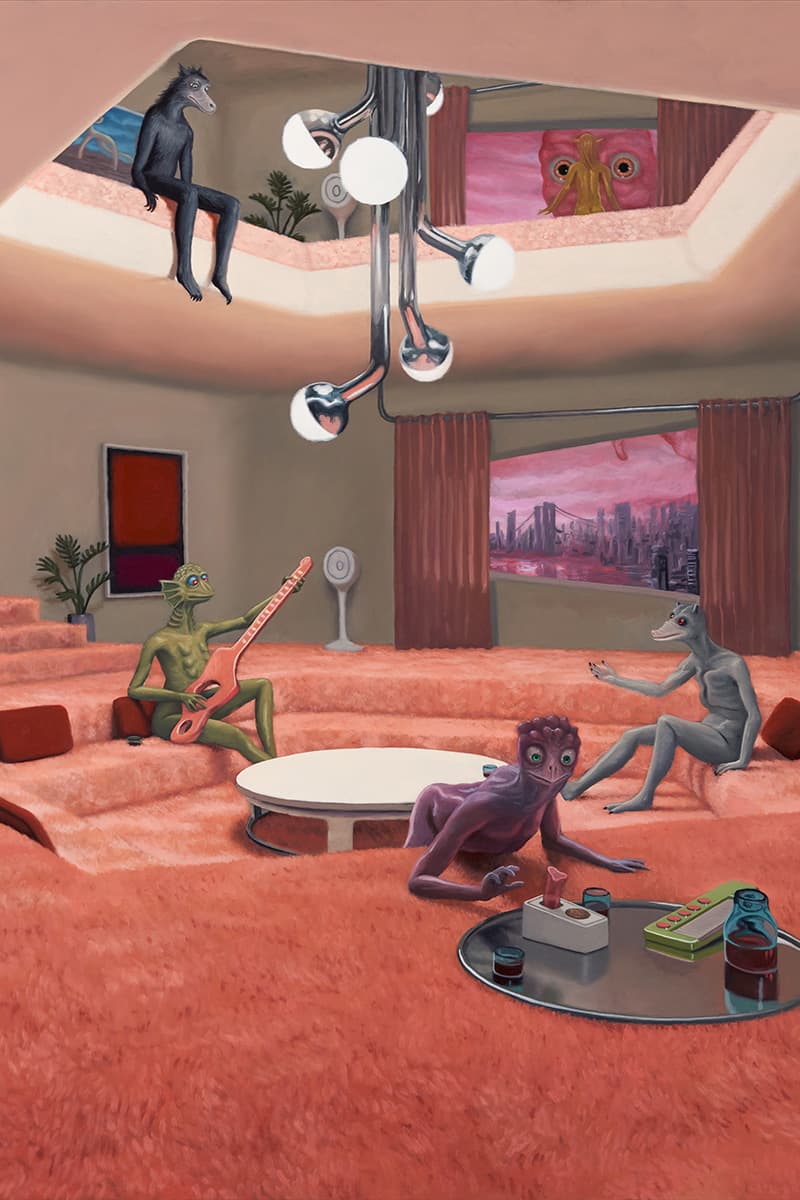 3 of 6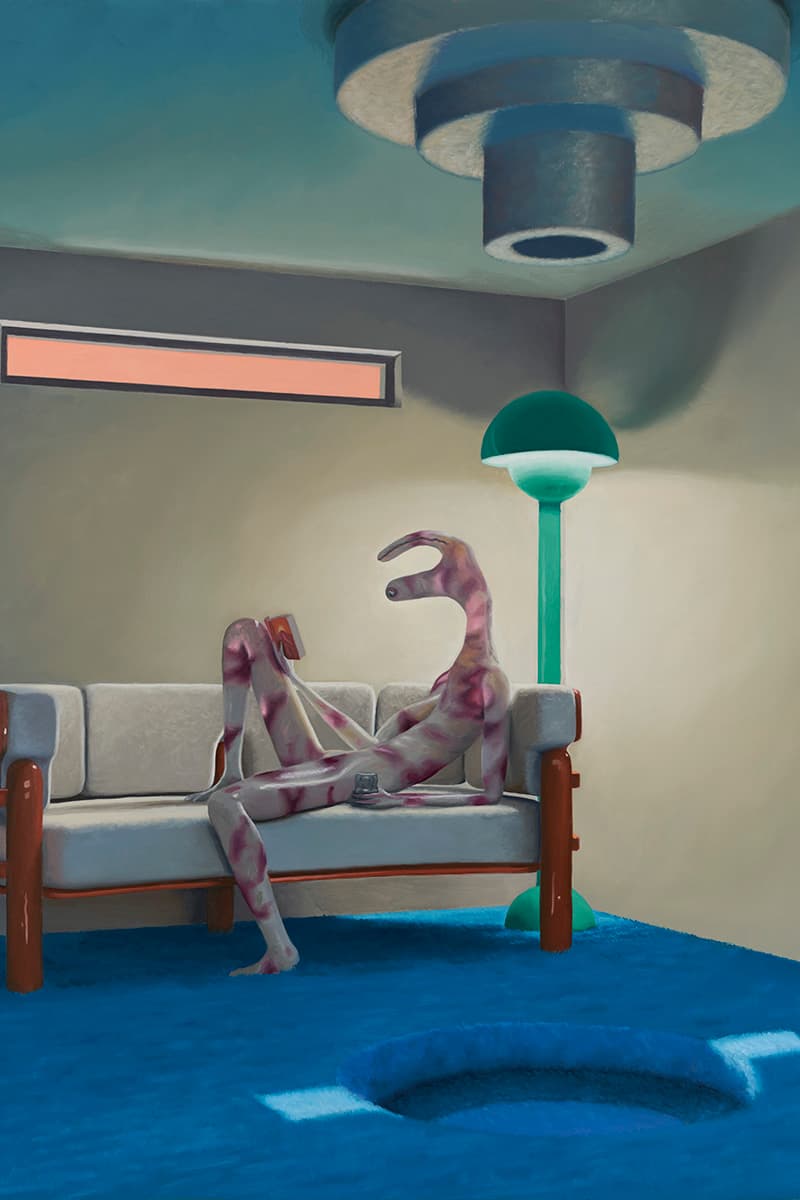 4 of 6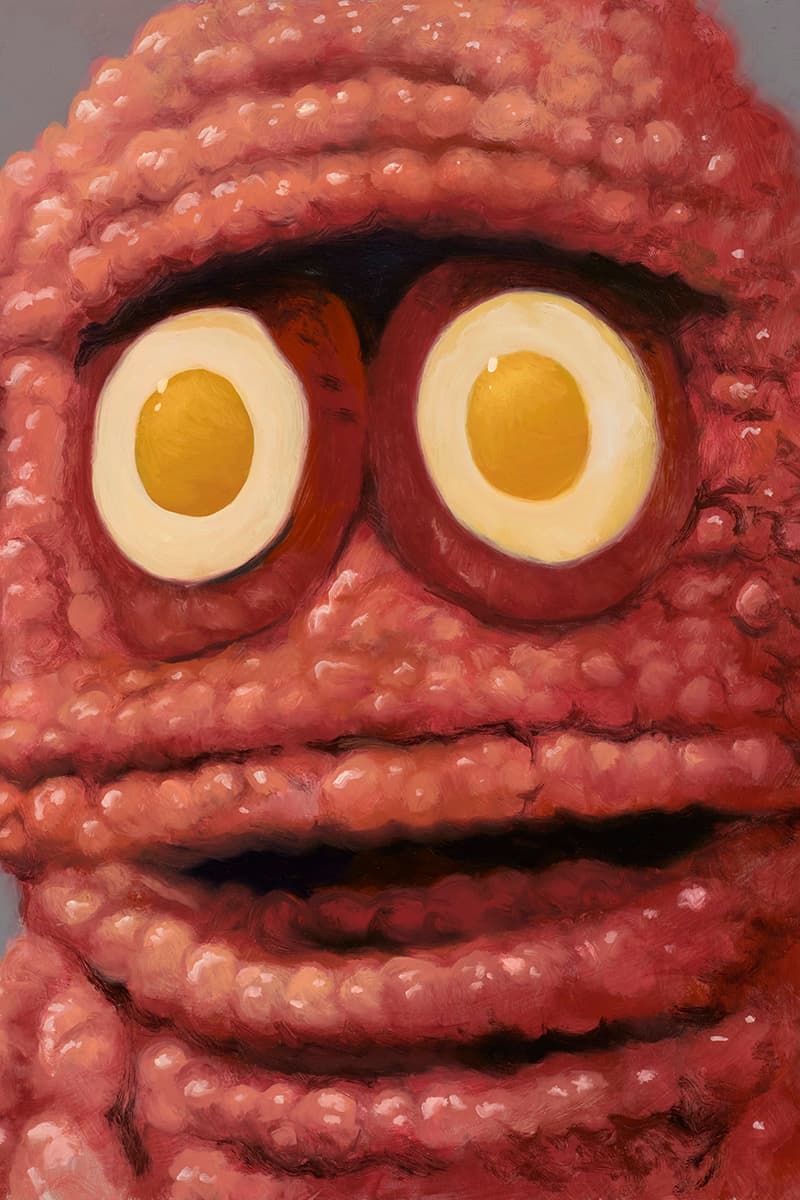 5 of 6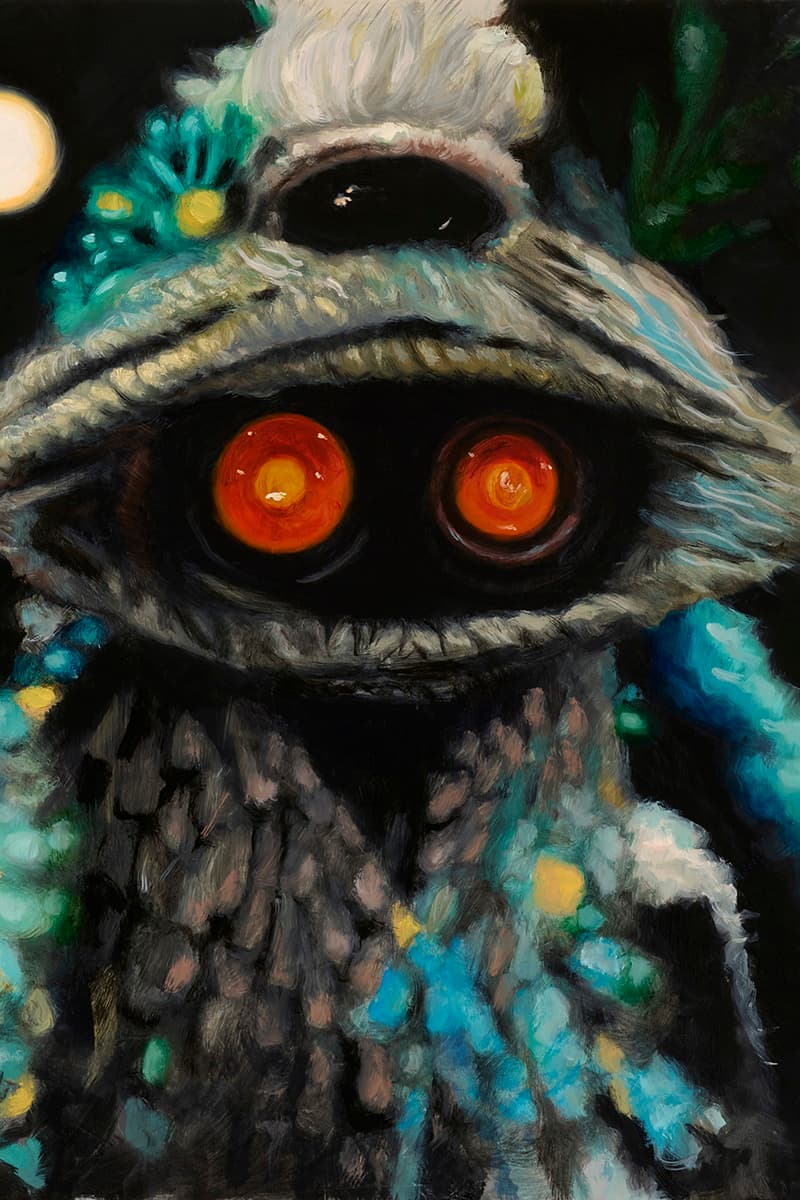 6 of 6
Jeremy Olson's "Monsters" go on Show at Unit London
Exploring an "imminent catastrophe" through the lens of sci-fi and horror movies.
---
In the work of Jeremy Olson, the turbulent times we're living through – be it societally, politically, economically, or environmentally – are consistent themes. Teamed with a life-long interest in sci-fi and horror, the Brooklyn-based artist translates these concepts into a series of otherworldly beings, which are set to go on show at Unit London this week.
For the show, named "This Time of Monsters", Olson has created a new body of work encompassing large-scale painting, 3D-printed sculpture, and mixed media pieces. For the latter, the artist has revisited his signature process of casting the alien-like creatures, before placing them in front of painted futuristic scenes. In terms of aesthetics, Olson is heavily inspired by 1960s Modernism – evident through his use of color and curving forms. By pairing design cues of a past time with creatures from the future, – "his highly rendered scenes are nostalgic for a future that no longer exists in the collective imagination," explains the gallery. Elsewhere, he cites horror movies such as Godzilla, and the works of director David Cronenberg.
"Olson's world and its anthropomorphic monsters live on the precipice of imminent catastrophe," the gallery says. "However, despite the apocalyptic scenes of disaster and collapse around them, the artist injects some humor. These monsters are introspective, confused, and very human-like. They check their cellphones, lounge around reading, play, party, and entertain."
This Time of Monsters is on show at Unit London from October 19 through to November 19. Elsewhere, Almine Rech is spotlighting a wide range of work by Alexander Calder in Paris.
Unit London
3 Hanover Square
London, W1S 1HD