Update: GOAT Issues Statement on Acquisition of Grailed
"Together, we'll advance our collective mission to bring the greatest products together from the past, present and future."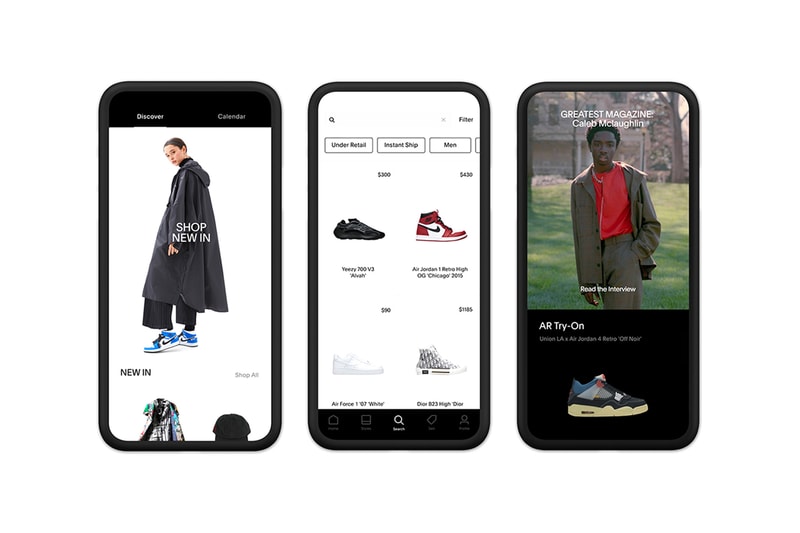 Update: After news broke that GOAT had acquired Grailed last week, GOAT Group has provided more details on the acquisition and issued an official statement as well. The acquisition was made in a cash-and-stock deal, and is expected to close in approximately 45 days. Until then, GOAT and Grailed will continue to operate as separate companies.
GOAT launched its own apparel and accessories offering in 2019, and, according to the company, the order volume for apparel and accessories has more than doubled in the last 12 months. Grailed will bring a new dimension to GOAT's offerings, as previously the company only offered brand-new apparel, whereas Grailed has much more experience in the secondhand market. See statements from both GOAT and Grailed below, and read the original article as well for more info.
"Grailed is a leader in the men's fashion resale market with a strong community of style enthusiasts," said Eddy Lu, GOAT Group's co-founder and CEO. "We have always admired what they created for the fashion industry, and we will continue to build upon their strengths and position as a leader in the space. Together, we'll advance our collective mission to bring the greatest products together from the past, present and future, while also delivering innovative and memorable experiences to our community around the world."
Grailed's CEO and co-founder Arun Gupta chimed in as well. "With its uncompromising brand identity, GOAT Group is the perfect complement to Grailed's cutting-edge community of fashion enthusiasts," he said. "GOAT Group stands out in the industry as the right partner to help make fashion more accessible to the global style community."
---
It's no secret that money has been pouring into streetwear and sneakers lately. Looking at brands, notable acquisitions in recent years include Stone Island joining Moncler and the $2.1 billion USD deal between VF Corporation and Supreme. Now, according to a report from Bloomberg, GOAT Group is set to acquire peer-to-peer streetwear resale platform Grailed. This move follows Goat Group's investment in the platform in 2021 and is a response to the ever-growing secondhand market that brands such as Balenciaga have begun targeting.
For those unfamiliar with either platform, Grailed works uniquely from the GOAT App. Both feature the most sought-after sneakers and streetwear, however, Grailed doesn't have a middleman in its transactional process. Now, while GOAT Group has shared that it does not intend to combine the GOAT App with Grailed, it has been reported that GOAT's operations infrastructure such as shipping and payment systems will be integrated. What this means for current Grailed users is that the identity of Grailed as a peer-to-peer platform should remain while some of the backend may change.
Expect more news from GOAT Group regarding its handling of the consolidation in the coming weeks. Changes to Grailed and its systems will likely follow after.
For more in the world of footwear, check out Nigel Sylvester's new Air Jordan 1, as seen on-foot during his Nigel Sylvester: GO book launch at HBX.