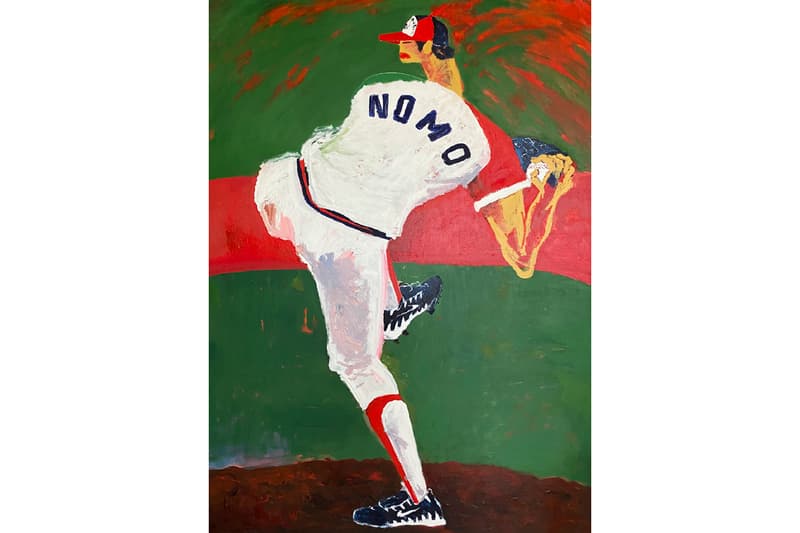 1 of 12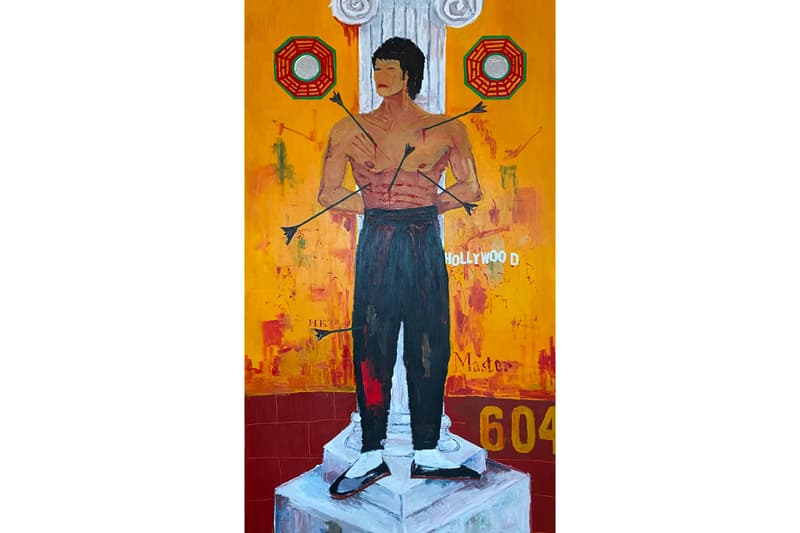 2 of 12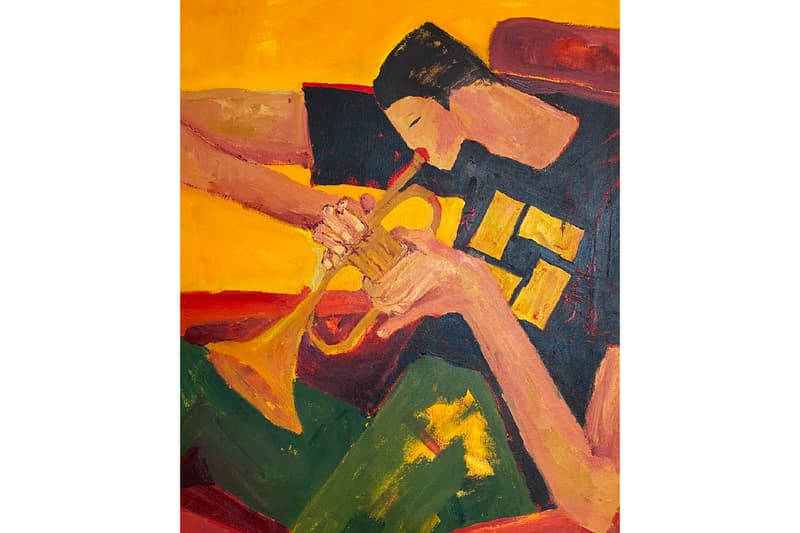 3 of 12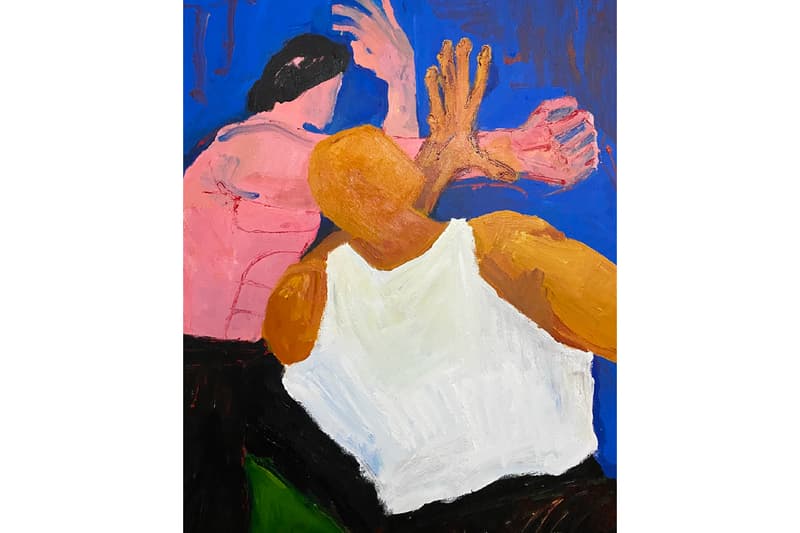 4 of 12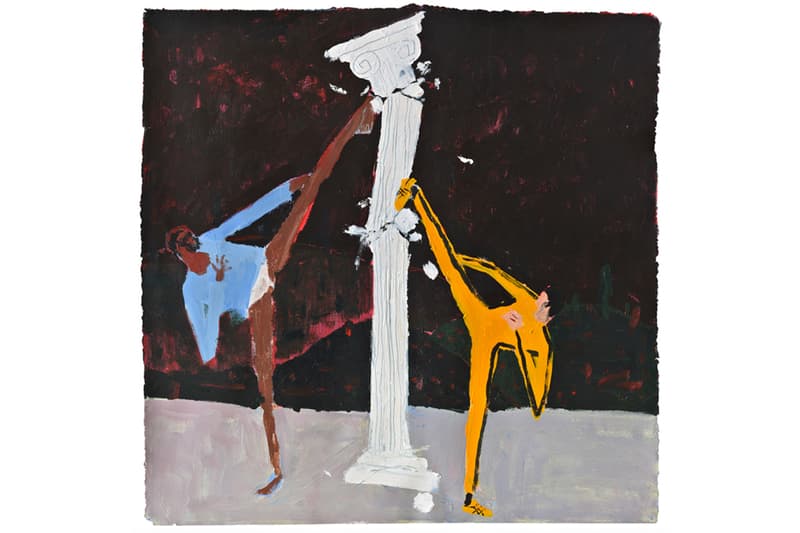 5 of 12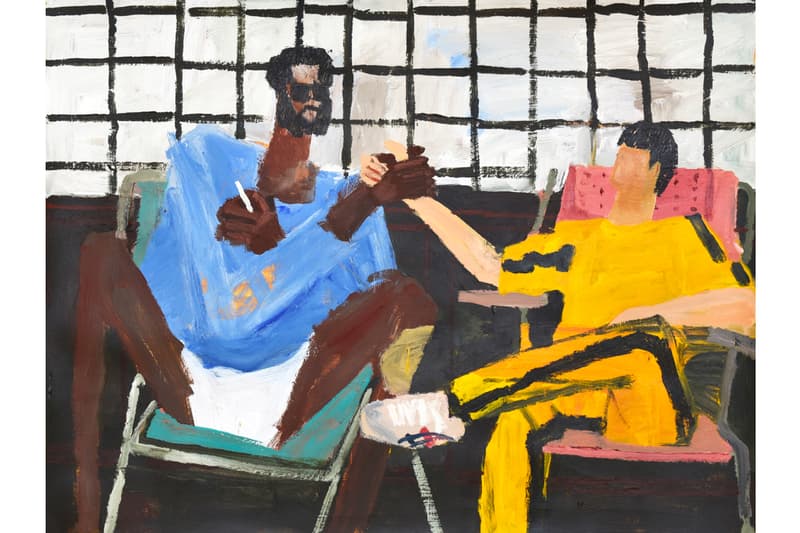 6 of 12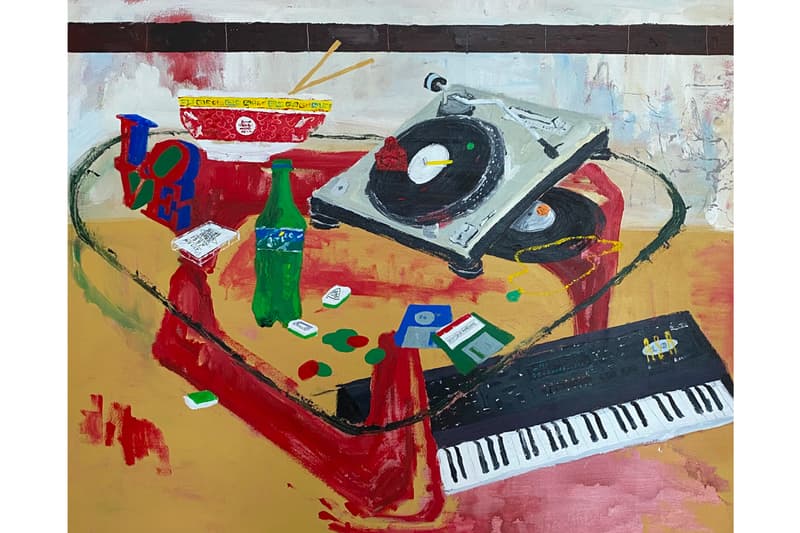 7 of 12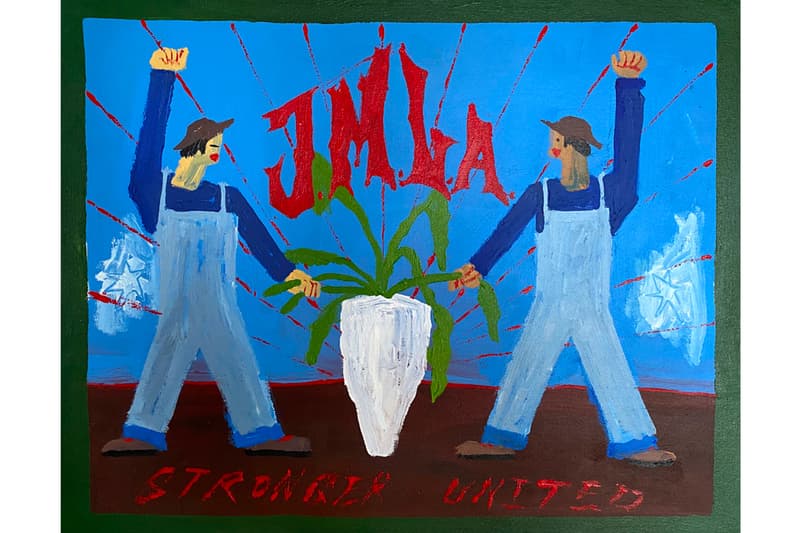 8 of 12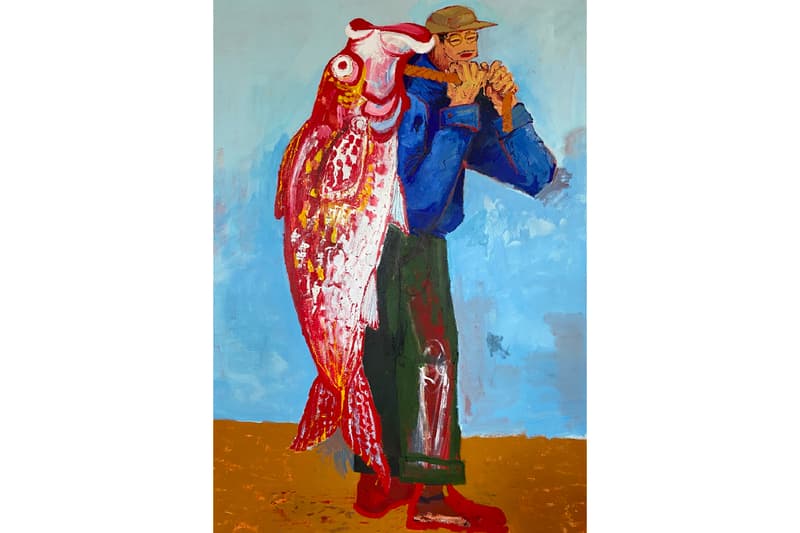 9 of 12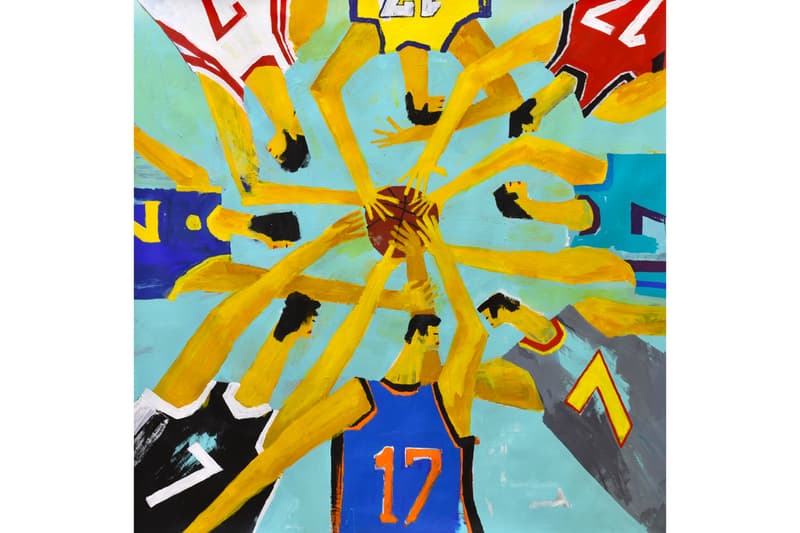 10 of 12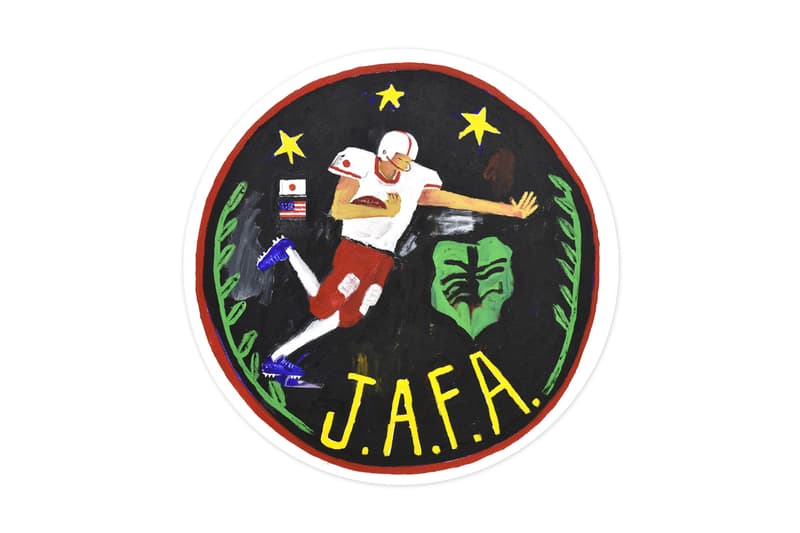 11 of 12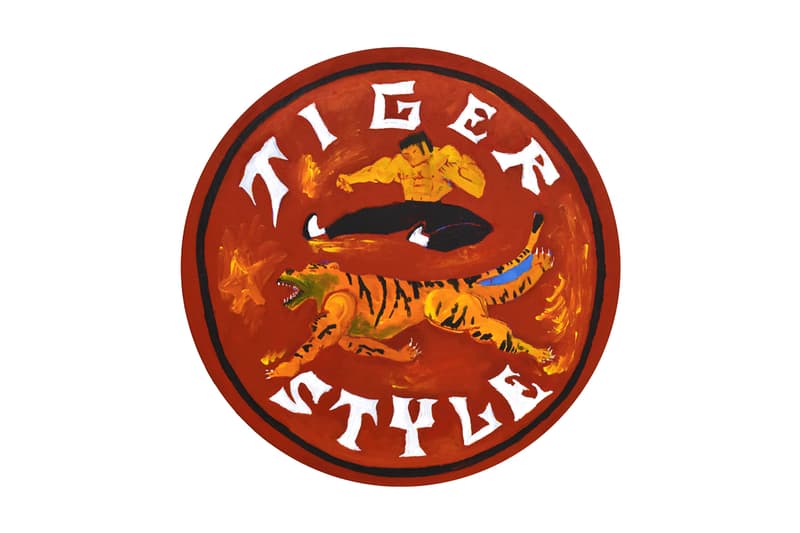 12 of 12
Kellen Hatanaka Challenges the Perception of Asian Identity in New Exhibition
On view until November 7 at ALLCITY in Brooklyn.
---
Kellen Hatanaka's latest exhibition is less of an art show and more of a question. How does one participate in a culture outside of their own in pursuit of community and representation?
My Peoples Are You With Me Where You At uses this premise as its point of departure. Borrowing its title from the chorus in Wu-Tang Clan's "Da Mystery of Chessboxin'", Hatanaka presents 12 new paintings that question and consider Asian identity and the place it holds in contemporary western culture.
Hatanaka has long understood the mirror that sports holds to society and has worked with a variety of publications and teams in the past, from VICTORY JOURNAL to the Toronto Blue Jays, where he spotlights the history and storytelling that surround our favorite pastimes.
Each of the new paintings on view follows along this trajectory. There is, for example, a number of callouts to legendary figures, such as retired Japanese baseball pitcher Hideo Nomo and the enigmatic Bruce Lee, the latter of which is notably presented in the same way as Carl Fischer's 1968 Esquire cover of Muhammad Ali.
There are also paintings that allude to lesser-known stories, such as the long-forgotten Japanese fishing community that first nestled in Western Canada in the 19th Century. Concurrent throughout each is a nuanced glimpse into the artist's mind that transcends the perception and clichés of Asian culture that is endlessly recycled in pop culture.
The exhibition opened this past weekend and will be on view at ALLCITY until November 7.
Elsewhere, Lev Rosenbush explores football fandom through pottery.
ALLCITY
85 Metropolitan Ave.
Brooklyn NY, 11249