Hit-Boy Comes Clean on His Relationship With Ye, Discusses His Production Credits and Dropping New Music
"I'm trying to craft an experience based on my life and my particular approach to making music."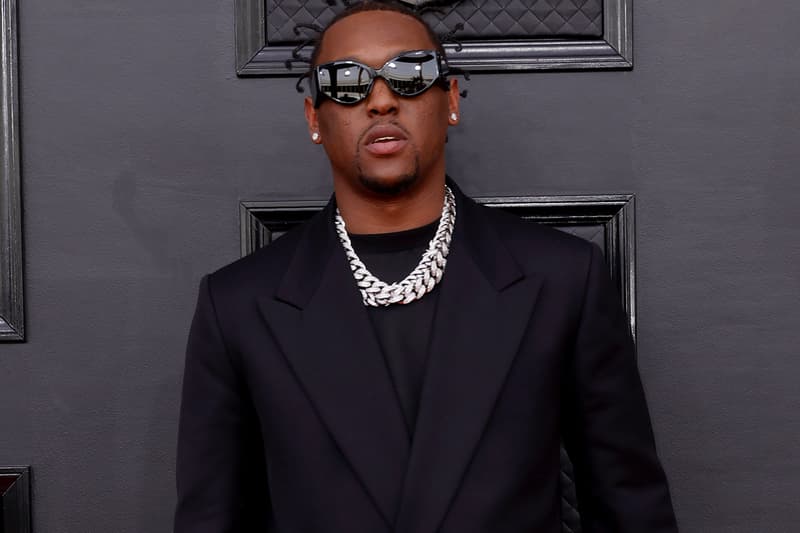 Hit-Boy has been creating number-one hit songs for more than a decade. From working with industry heavyweights like Drake, Rihanna, Nas, Jay Z and Beyoncé, to his highly publicized fallout with Ye – the artist formerly known as Kanye West – Hit-Boy has a lot to say and share with fans that have been following him from the start.
Fresh off dropping Tony Fontana Part III with Curren$y, participating in the Madden NFL 23 campaign and looking forward to the release of Nas' highly anticipated "King's Disease III" album, Hit-Boy hopes to open up the world to understanding the man behind the music as he creates new projects based on his own narrative – as opposed to helping someone else build theirs.
Celebrating his latest project and also looking back on his Grammy award-winning career achievements, Hit-Boy chatted with Hypebeast about his relationship with Ye, his long list of production credits and his plan for dropping new music.
HYPEBEAST: For those who may not know you, can you tell us the Hit-Boy origin story?
HIT-BOY: Growing up in Pasadena, California I saw a lot of wild things, either friends going to prison or dying, and making beats helped me to take my mind off of life's crazy moments. I have a pretty big family and they are a strong foundation for me. My uncle was in the 1980's R&B group Troop, and his participation in the industry sparked my interest in getting into the industry. But my big break in the industry really came from meeting Polow da Don on MySpace in 2006, and then I signed to him in 2007. That really catapulted what I was already doing. I've always had a community type of energy at my studios – whether it was me producing at my mom's crib or producing on the level where I'm at now – and I feel that backstory has helped to lead me to staying humble and achieving big things in this industry. Learning things from Polow helped me be able to communicate and start working with major talent like Nas and eventually Jay Z.
"I'm trying to craft an experience based on my life and my particular approach to making music."
What are some of your most memorable collaborations or studio sessions?
Definitely anytime that I've worked with Beyoncé. When we worked on her self-titled album in 2012-2013 out in the Hamptons, that was a great experience just being in such close proximity to an artist of that magnitude – getting their thoughts and ideas – and being able to play and create groundbreaking music. Working with someone like that is a different experience. Also working with Ye and Jay Z on "Watch the Throne" and seeing how that played out, that project completely changed the game.
Are there any career-defining songs that stand out for you?
"Ni**as in Paris" and "Sicko Mode" are two of the biggest songs of my career, from a cultural perspective and also a sales perspective. It's crazy because "NIP" was a random beat that I emailed to Ye months prior and it eventually made the album cut and turned into a phenomenon. We did the original song sessions for "NIP" in New York and when Jay and Ye were in Paris they worked on it and took it to the next level. Also working with Nas on "Ultra Black" was the push that gave me so much respect and credibility in the hip-hop game.
You just spoke about working with Ye, and you've been collaborators for a long time, what caused a strain on that relationship?
Man, all I can say is that I got love for Kanye. We are not in touch at the moment, even though we did the "Eazy" joint for The Game earlier this year. We've always had a little bit of friction here and there, on the creative side, but I don't know what it is, because one day we'll be cool, and then one day we just won't speak. He did a lot for me and my brand and gave me opportunities. There have been times in the past when he's told me he's been hard on me in the studio because he saw my greatness as a producer, and I respect and appreciate him for that. But, I honestly don't know where or how we fell out of touch; maybe because we're both Gemini's and we see everything completely different?! I hope that one day we can really tap back in.
You recently released some new music that solely reflects your own concepts and song material. How did that project come about?
That's a good question because I'm not just "Ni**as in Paris," or "Feeling Myself" or "Trophies." I'm trying to craft a whole experience based on my life and my particular approach to making music. A lot of DJs will play my music at events and in the clubs and people love it, so I want to implement my own take on performing the music that I've created, versus me seeing it happen on the outside. With my compositions and performances, I want to keep it organic and keep it natural because I'm talking about stuff that's going on in my life, from my son to my family.
Any words of advice or encouragement for those looking to follow in your footsteps?
Honestly, I know how easy it is for the industry to flip on people, so I tell people to just stay on their grind and keep putting their best foot forward every day.