Edward Cuming SS23 Will Have You "THIRSTY!" For Soft and Sensual Tailoring
While orange organza welcomes a technical edge to the emerging label.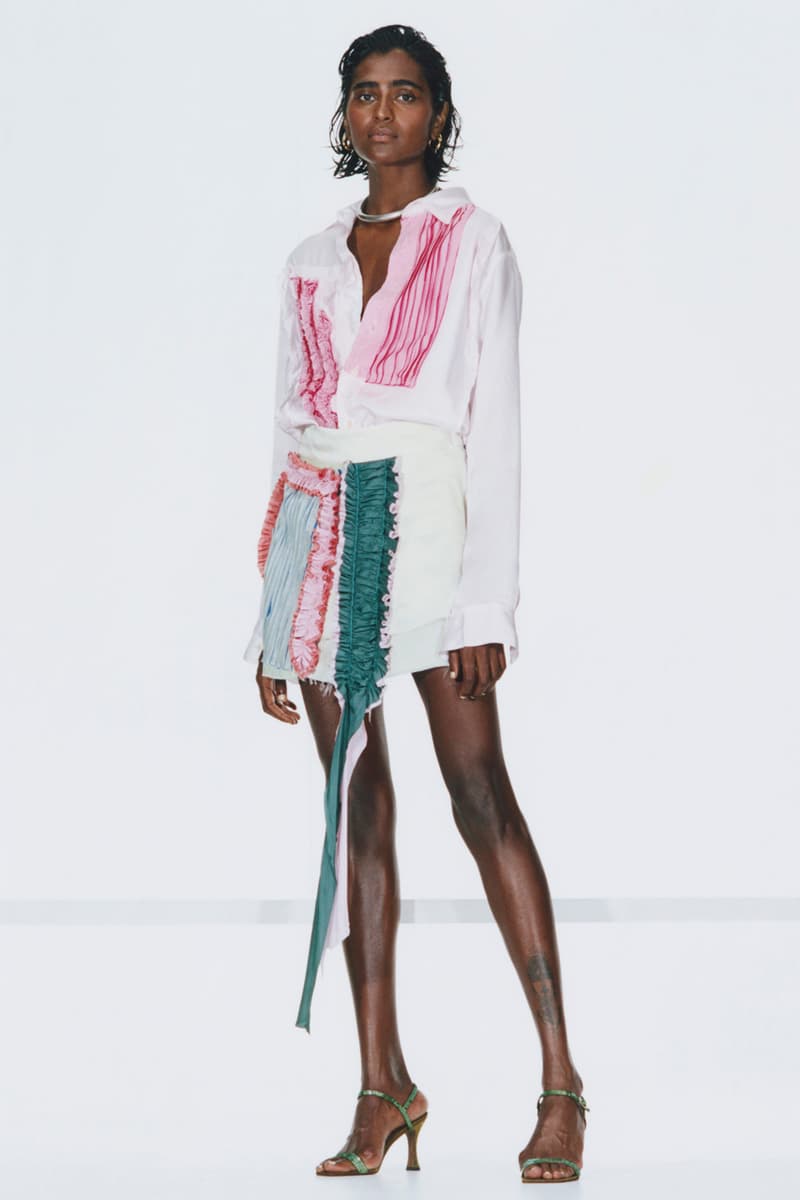 1 of 29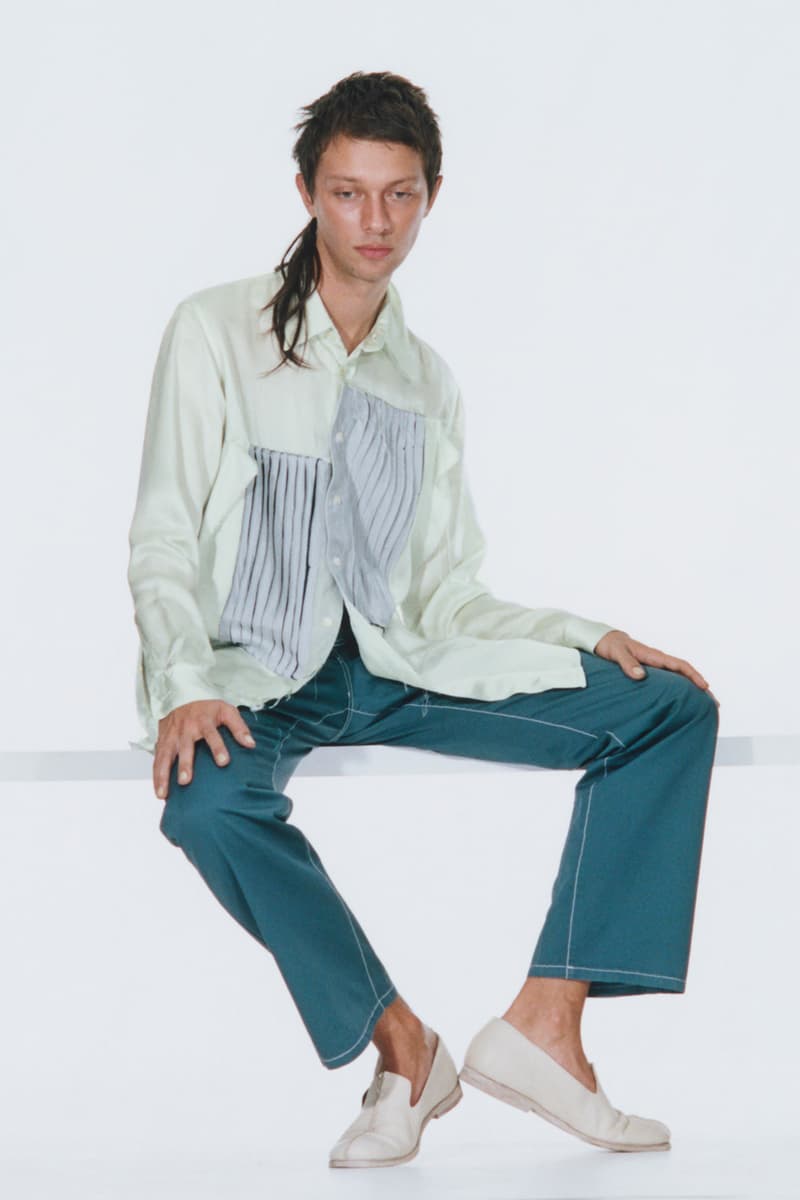 2 of 29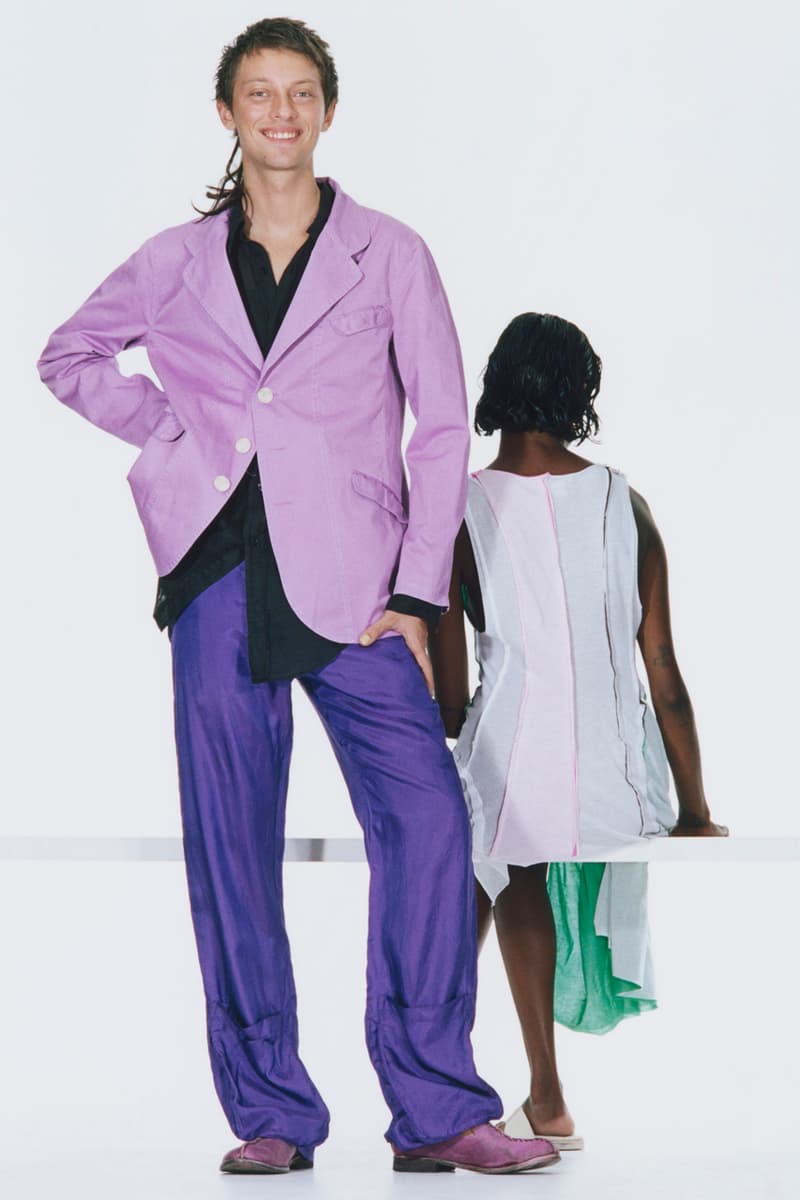 3 of 29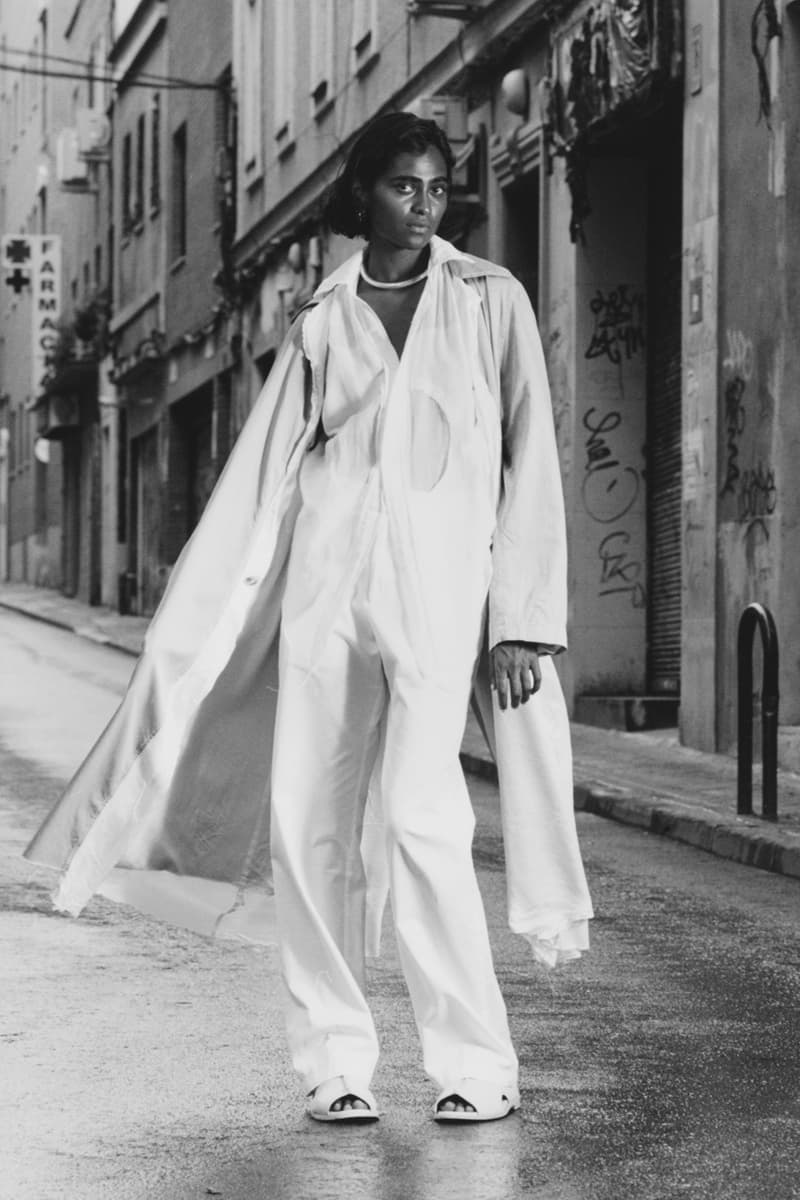 4 of 29
5 of 29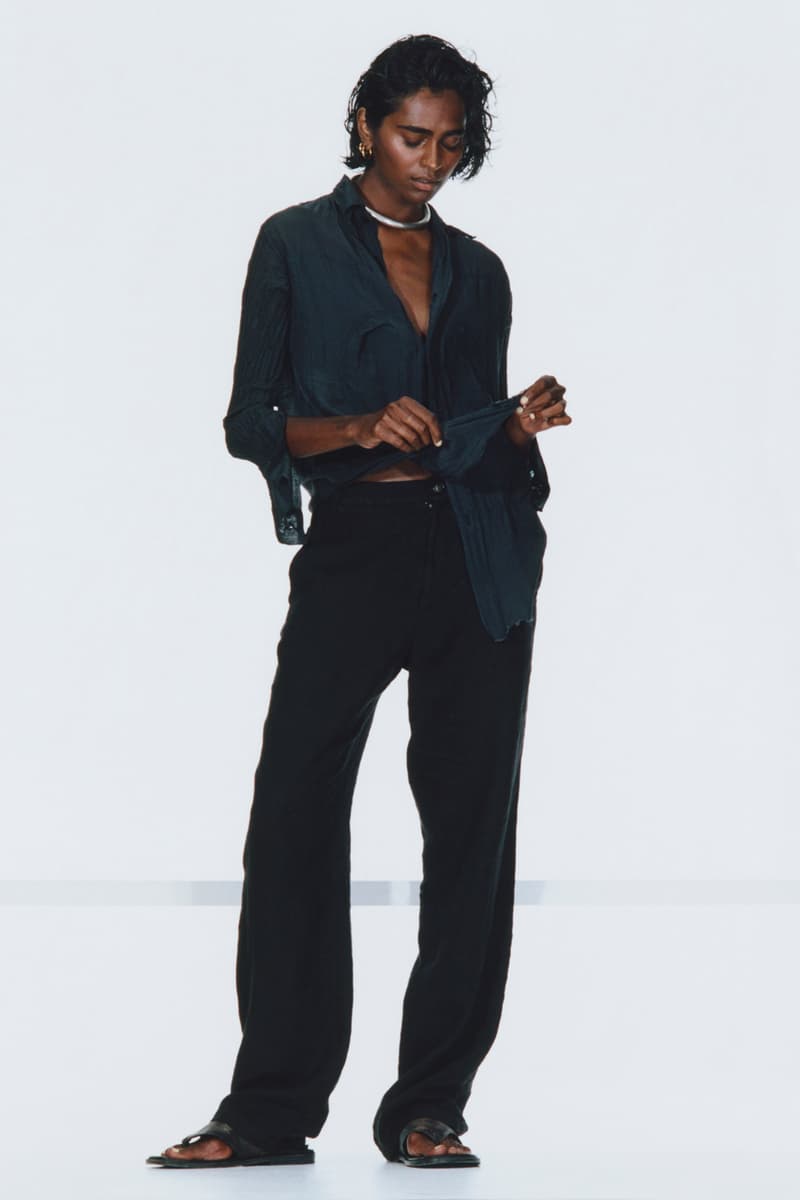 6 of 29
7 of 29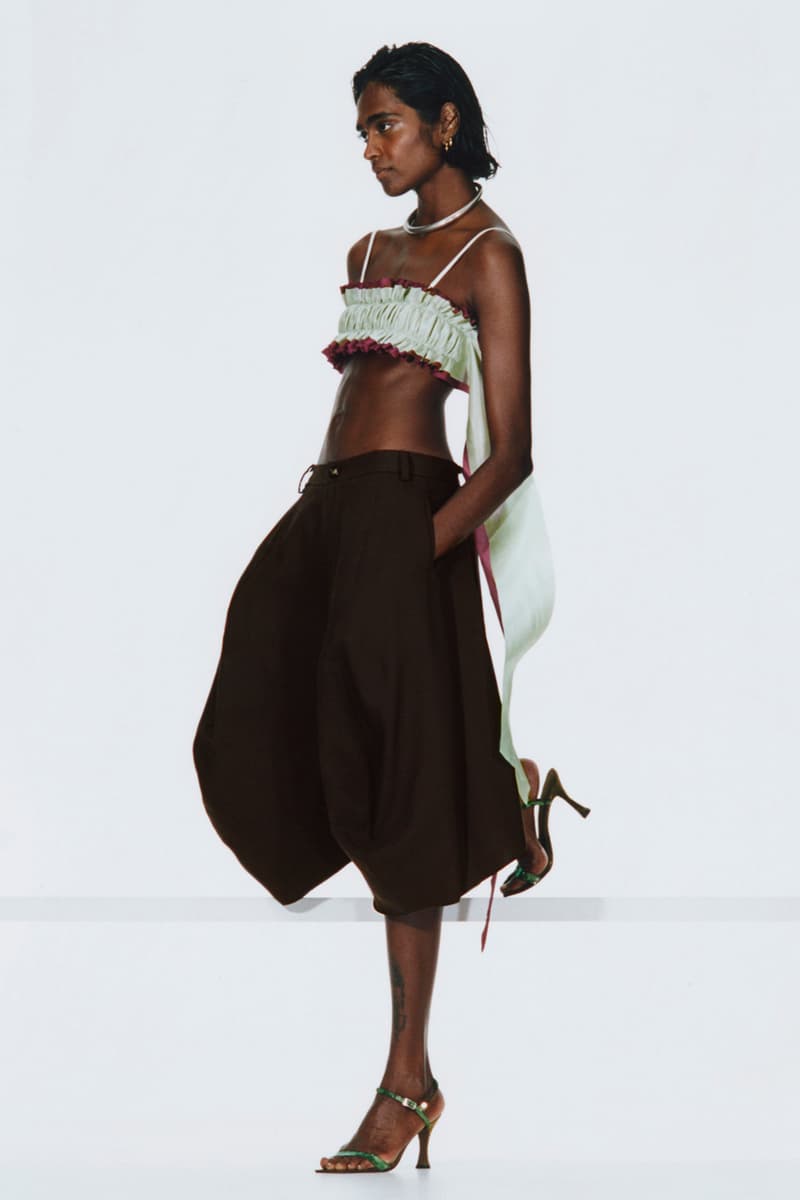 8 of 29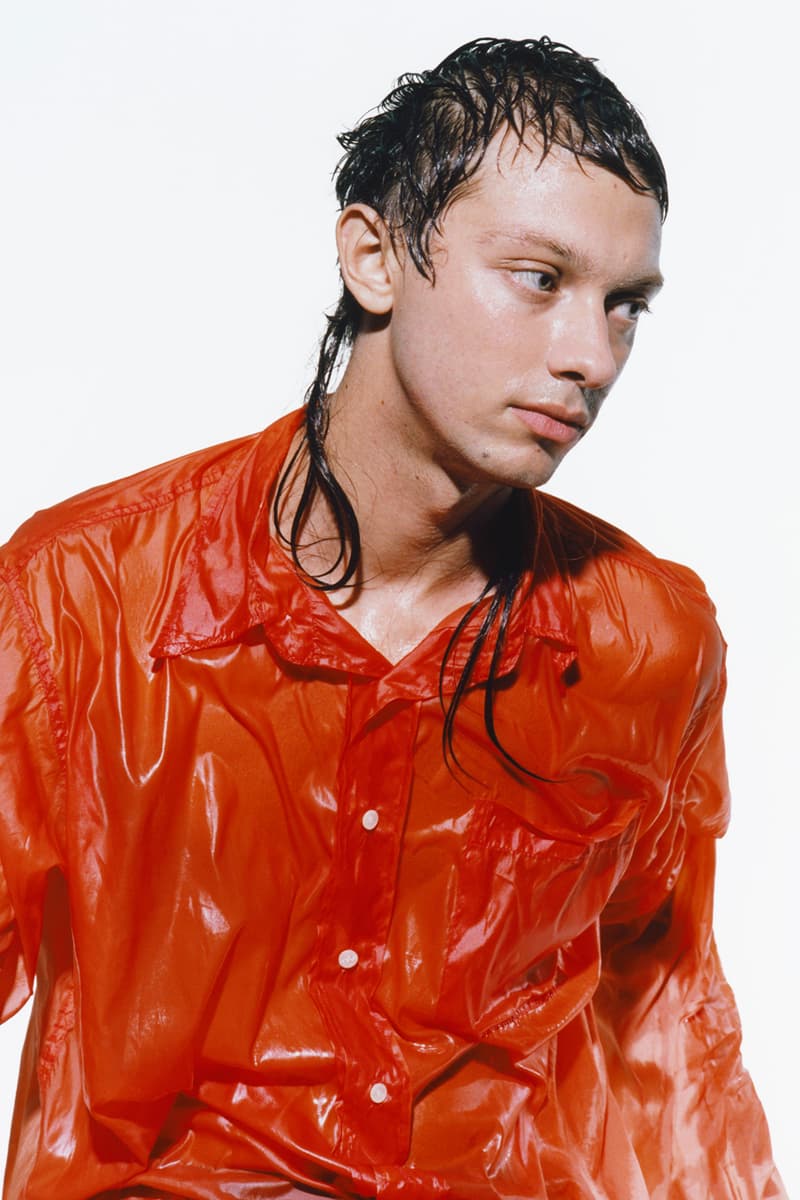 9 of 29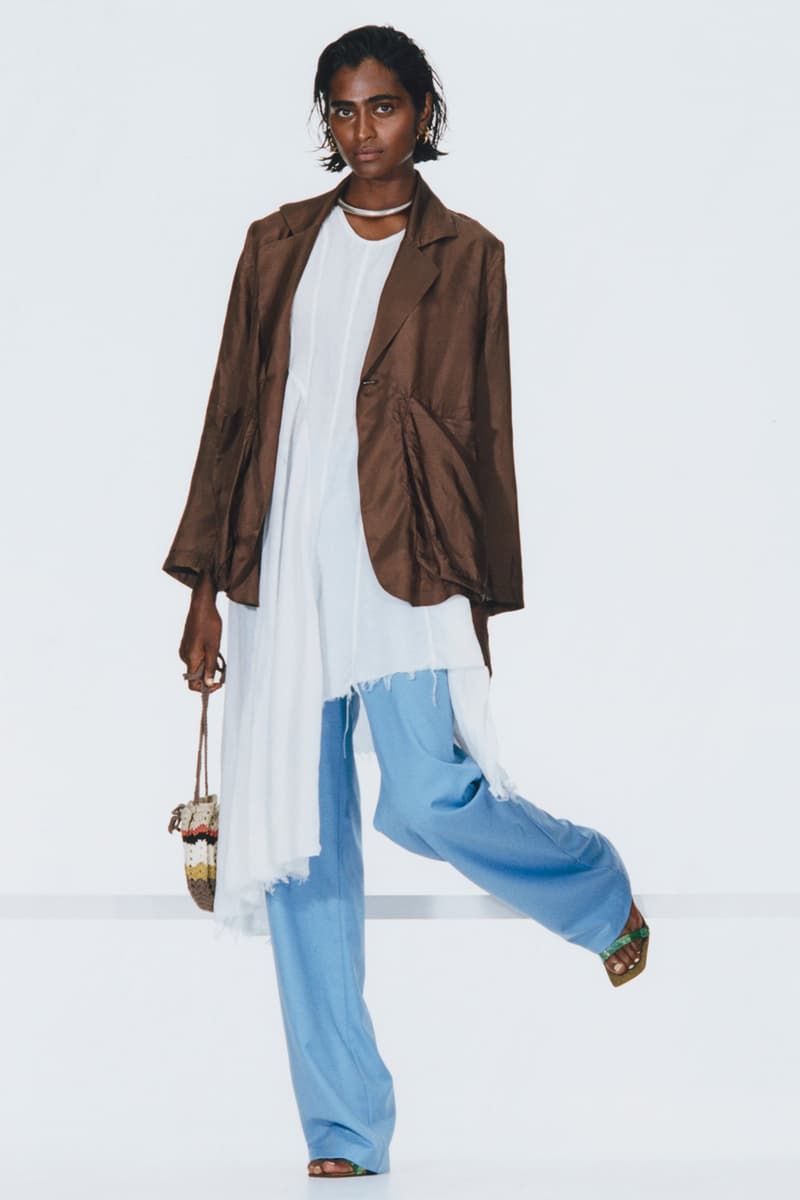 10 of 29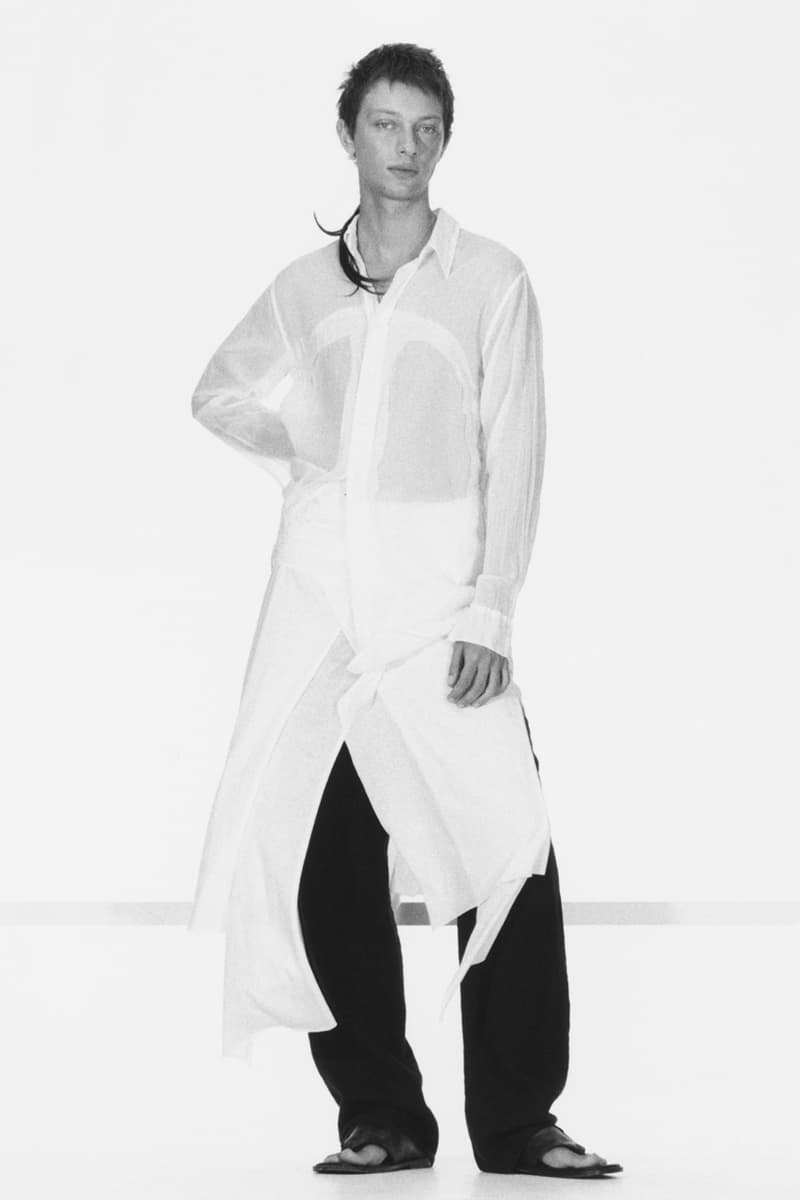 11 of 29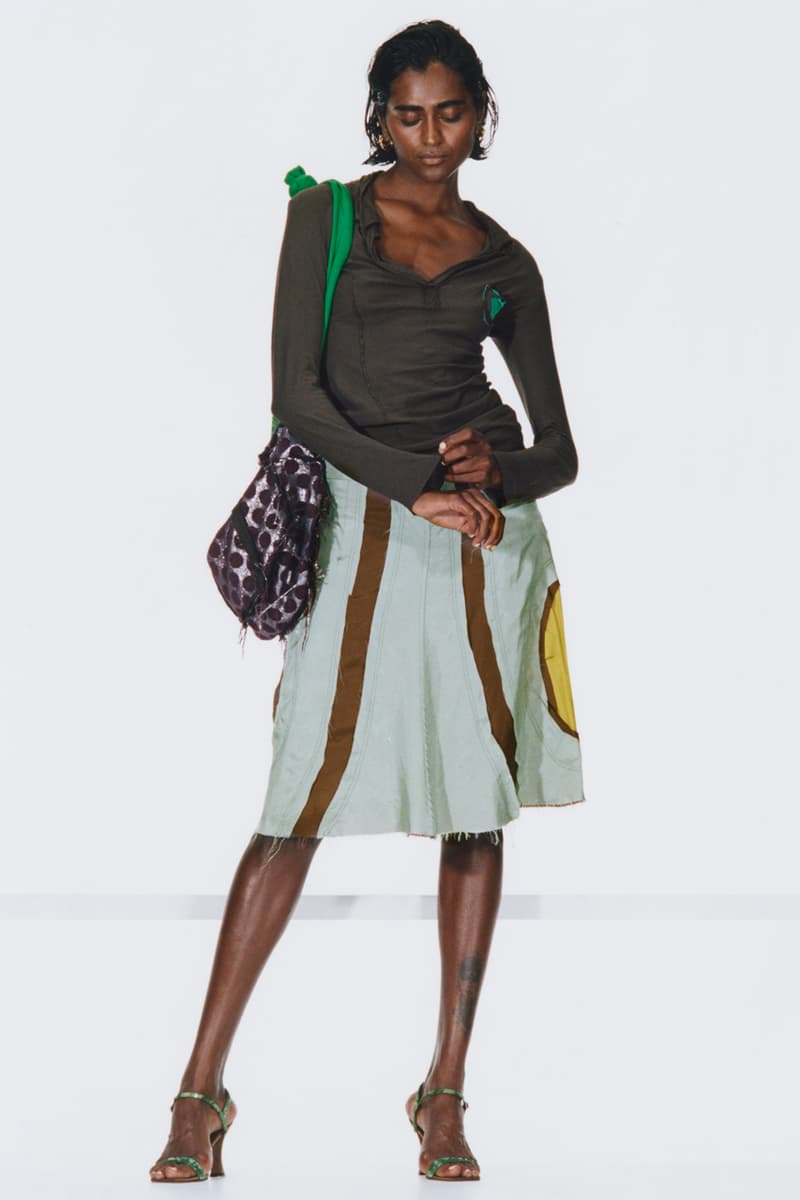 12 of 29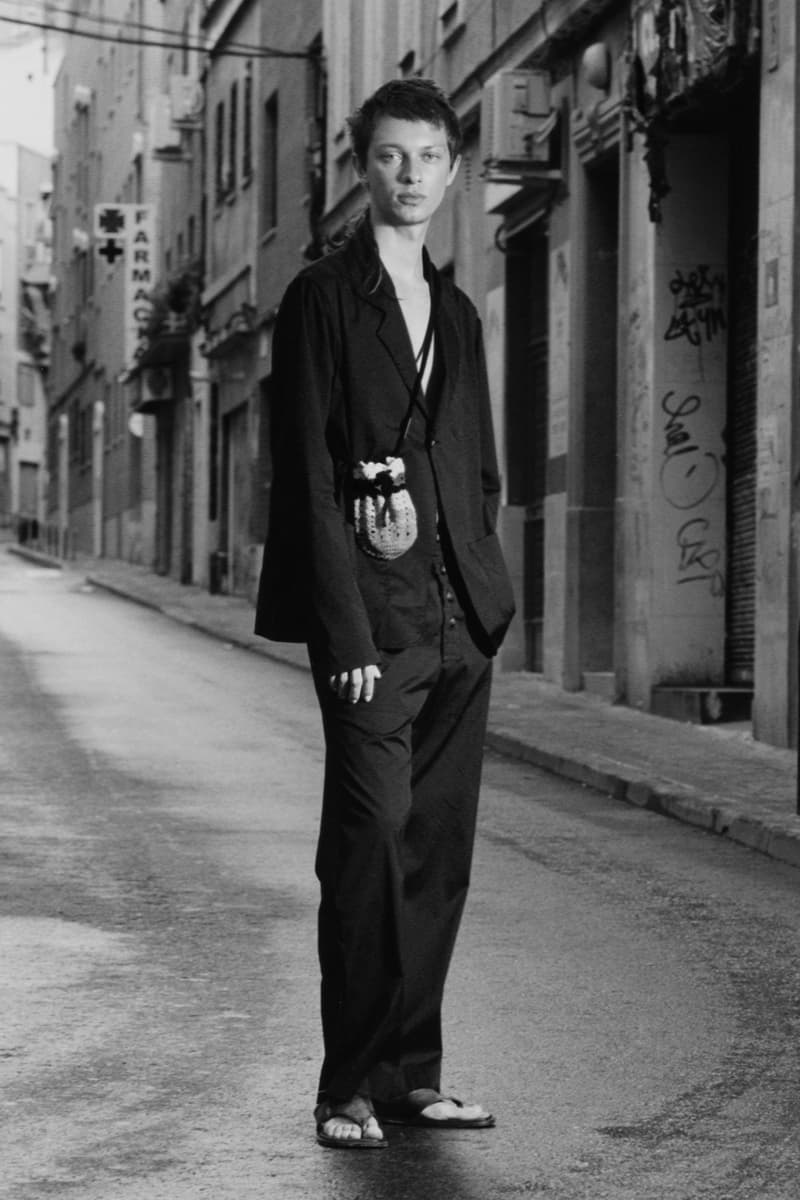 13 of 29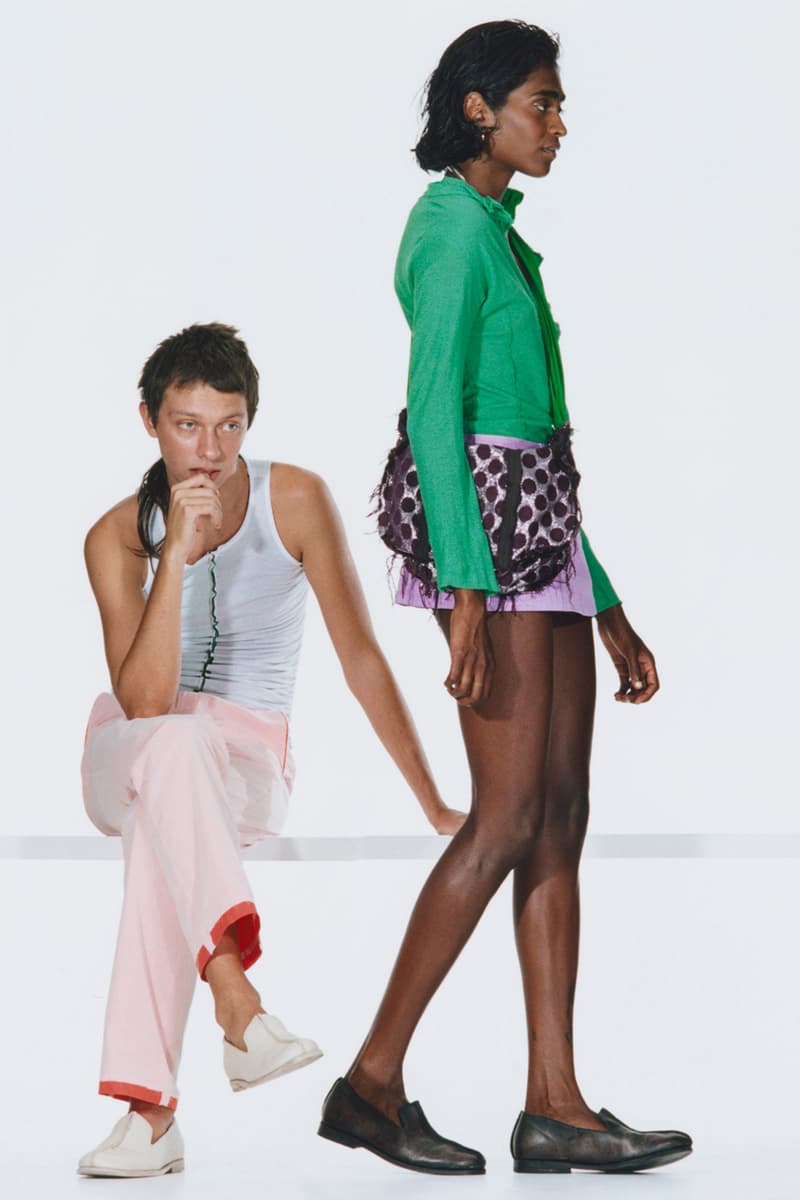 14 of 29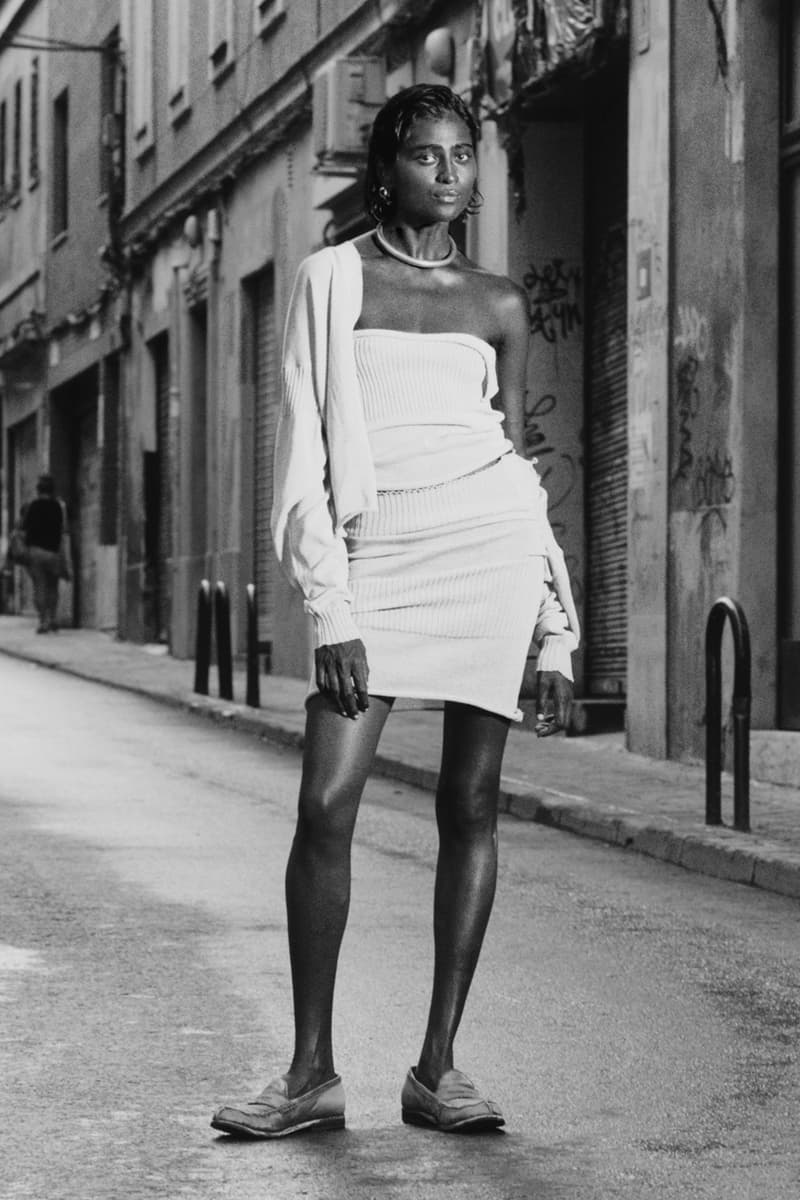 15 of 29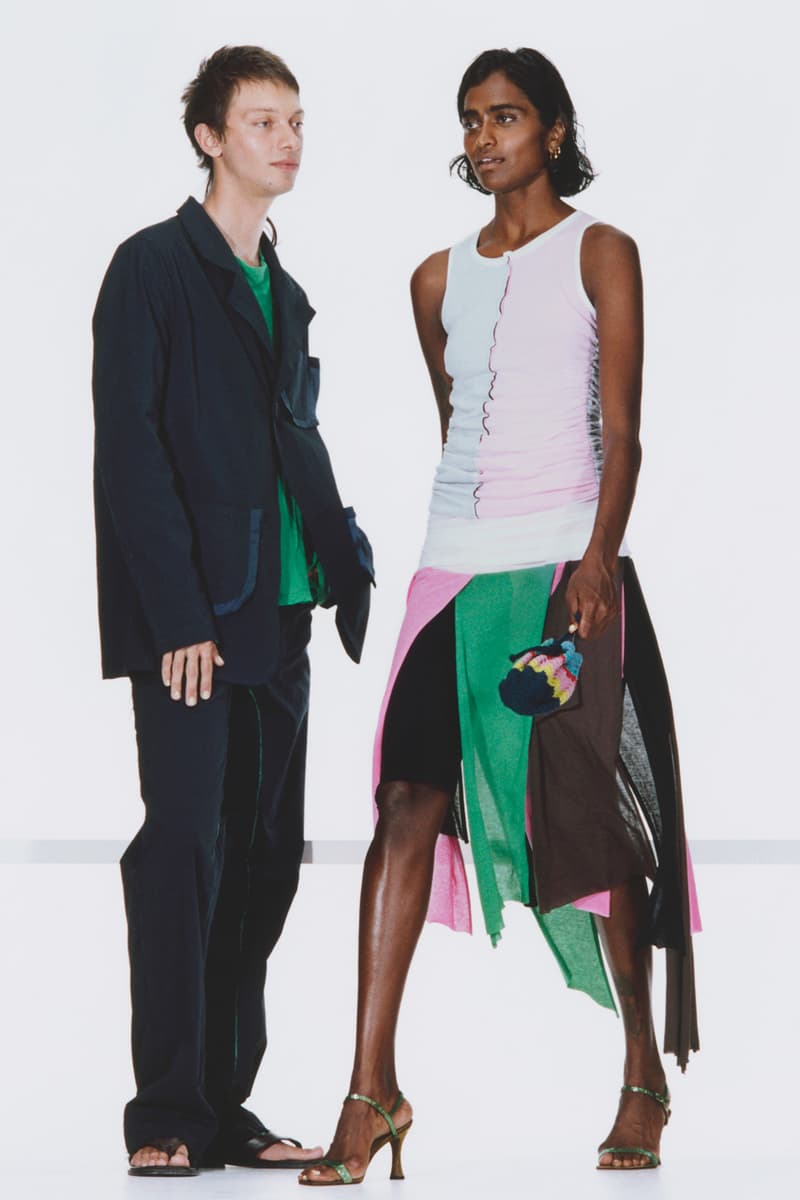 16 of 29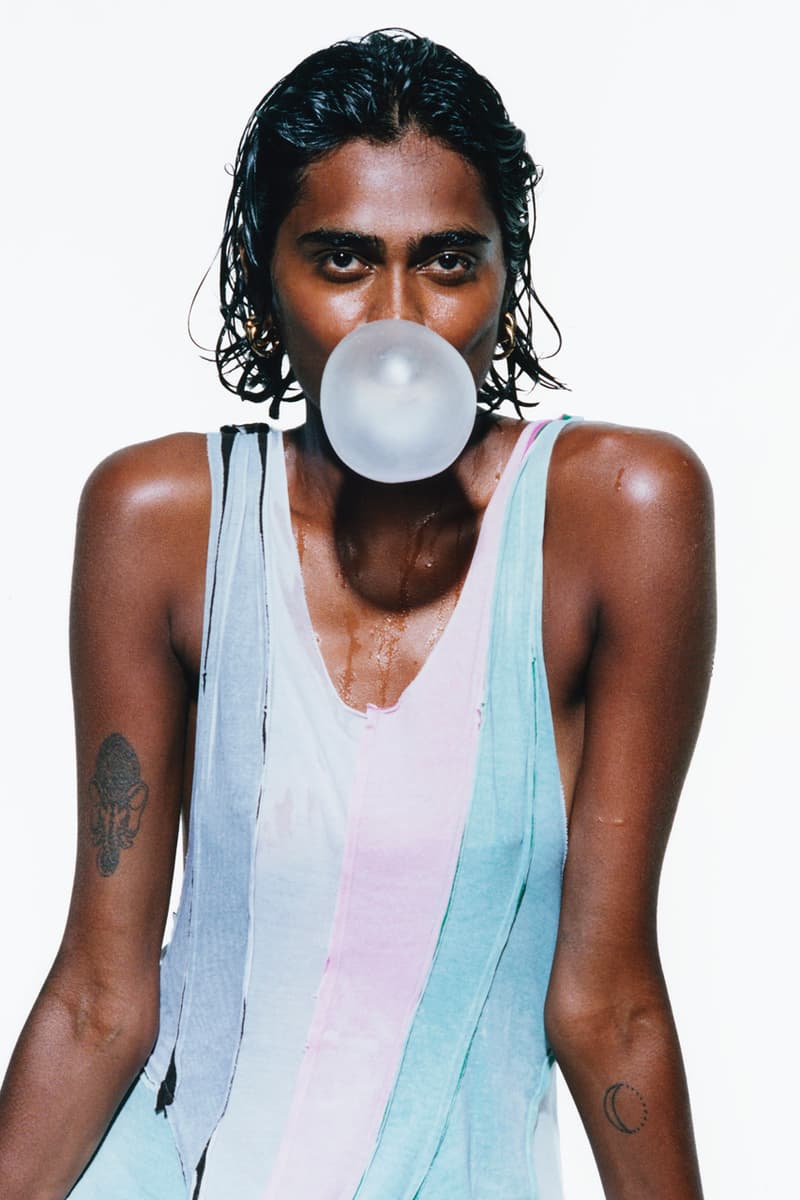 17 of 29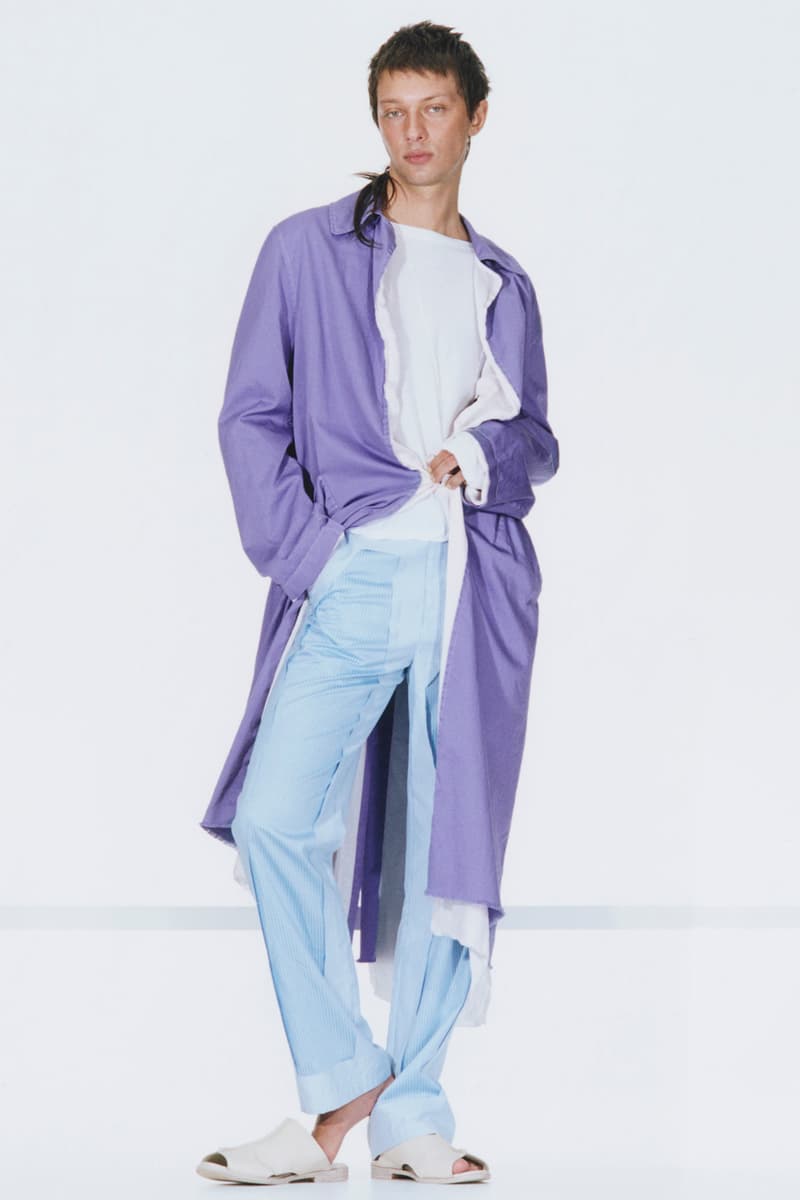 18 of 29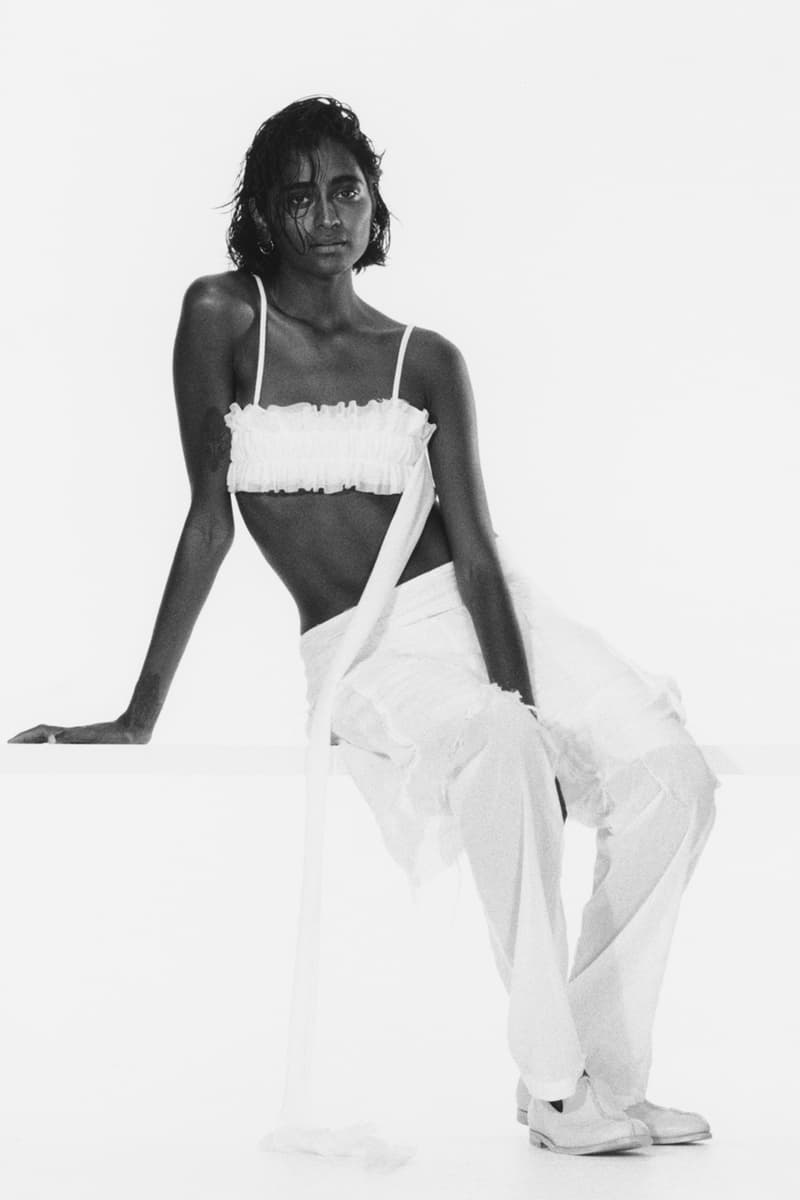 19 of 29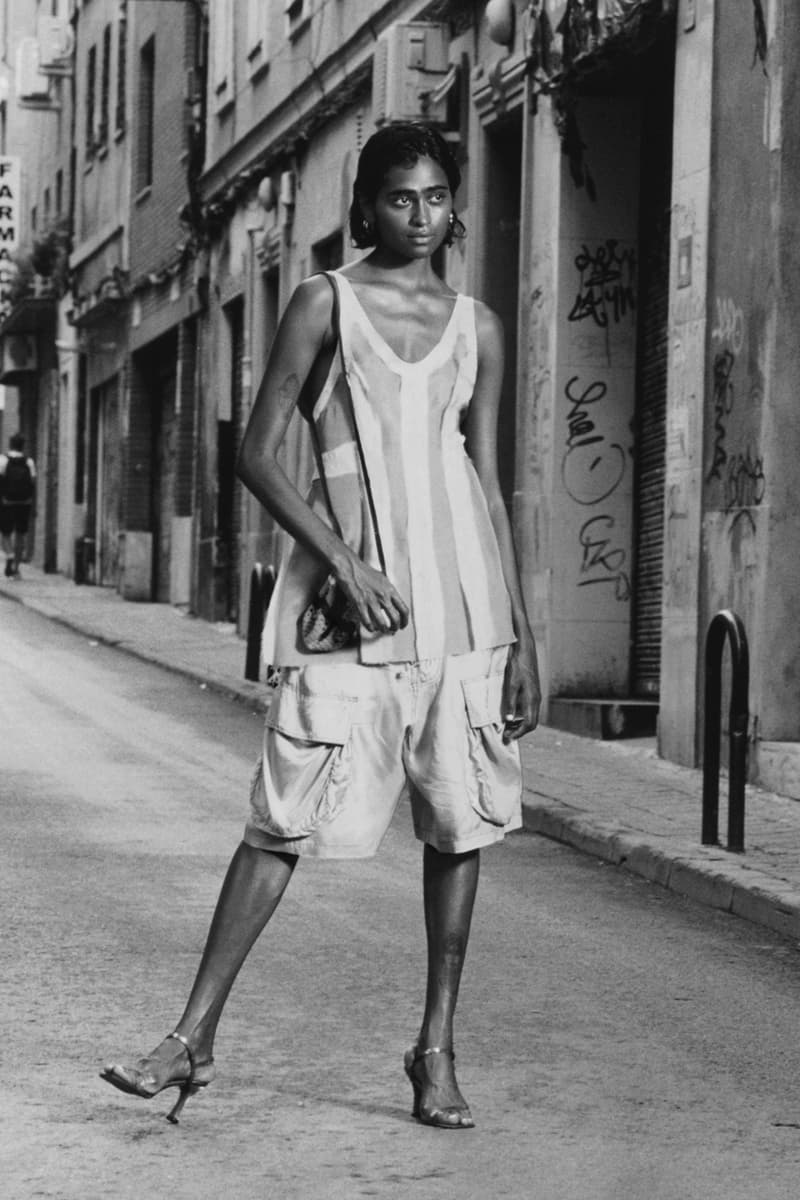 20 of 29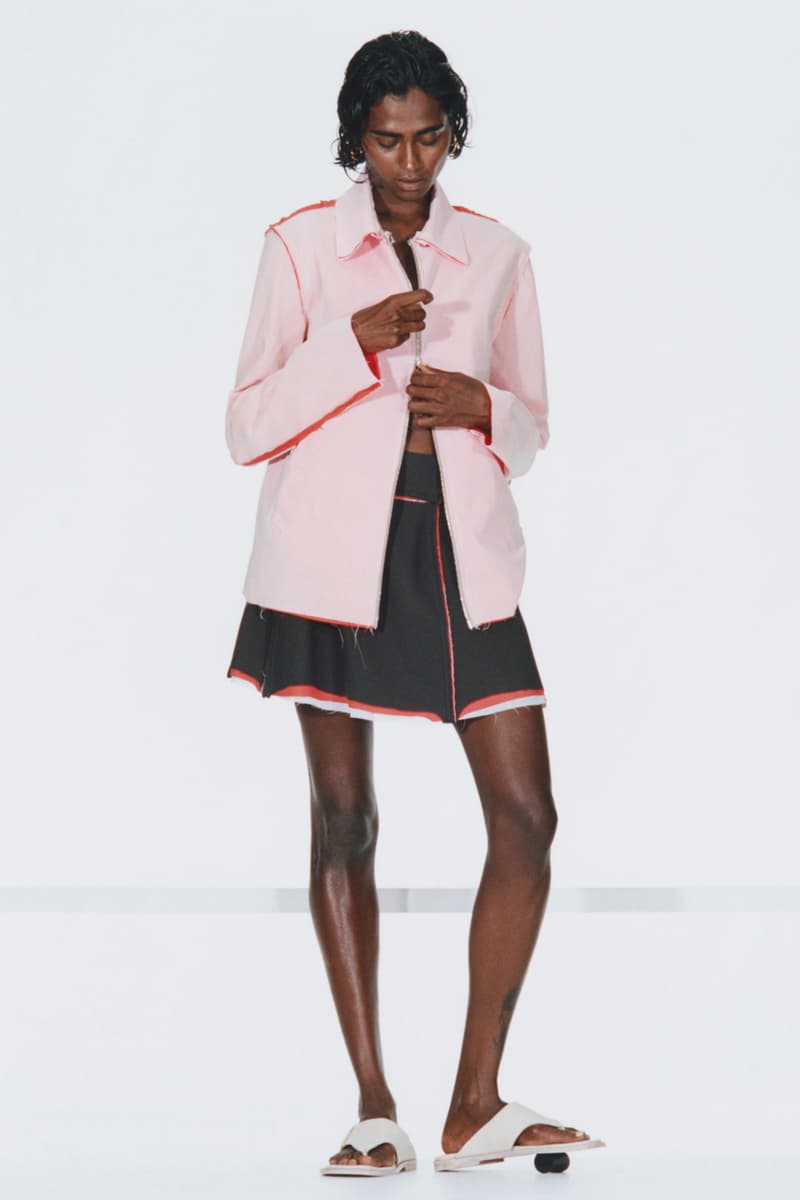 21 of 29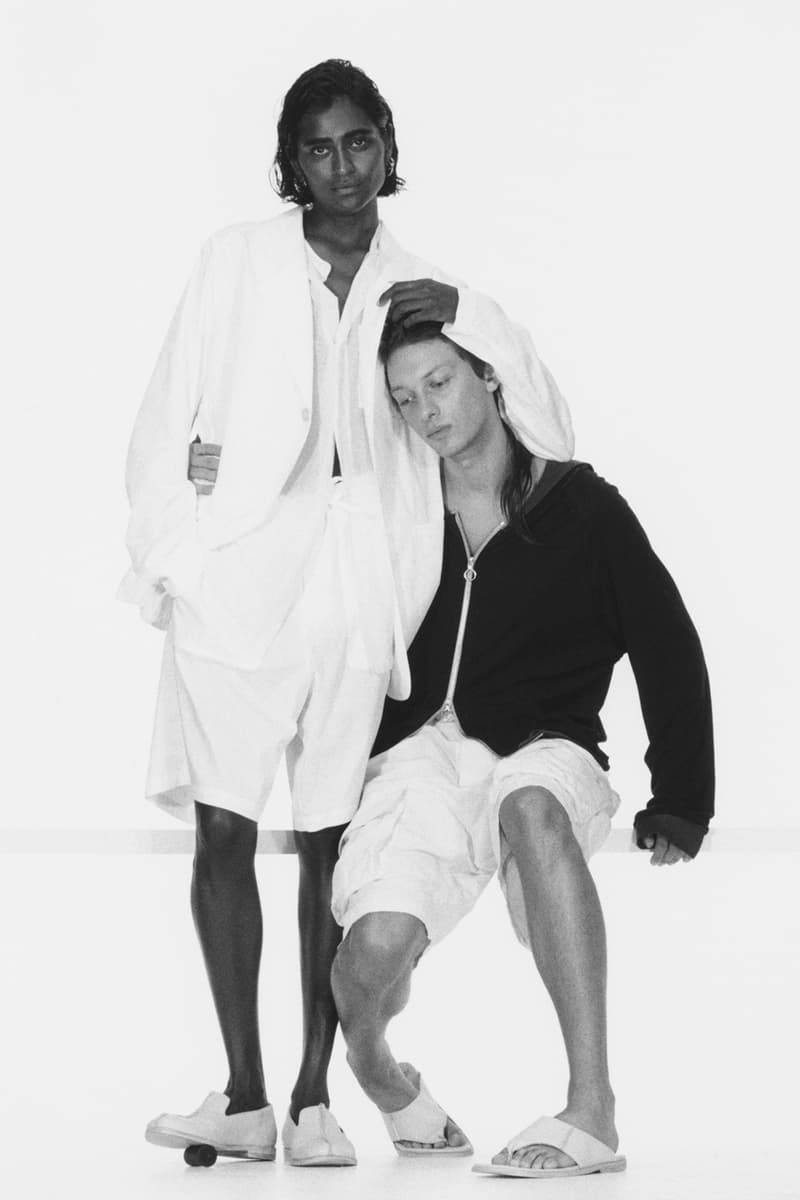 22 of 29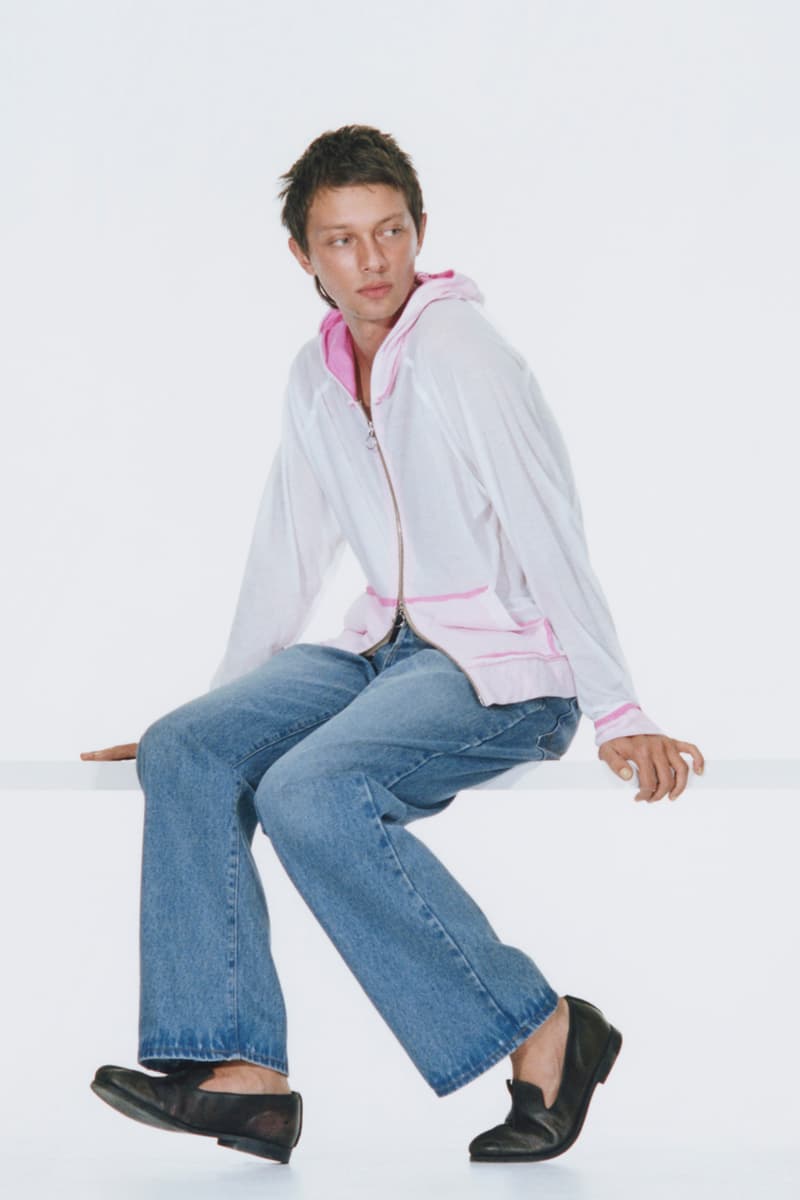 23 of 29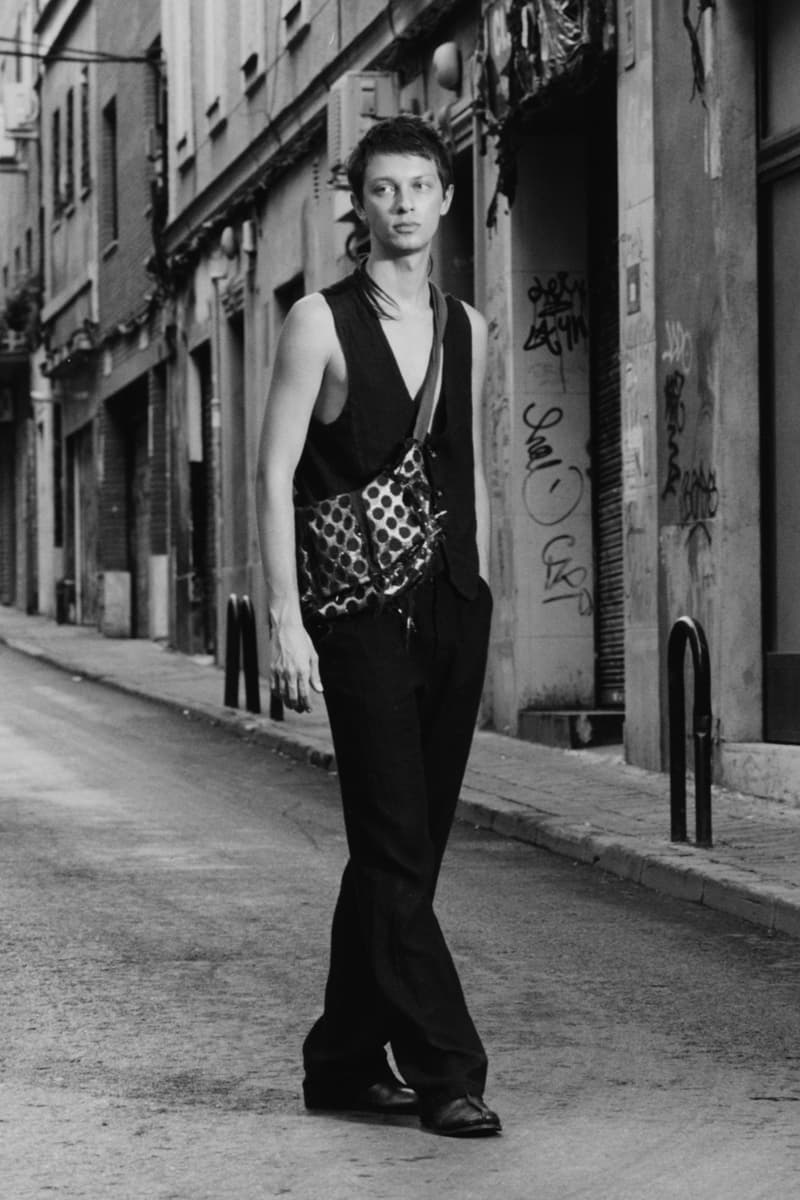 24 of 29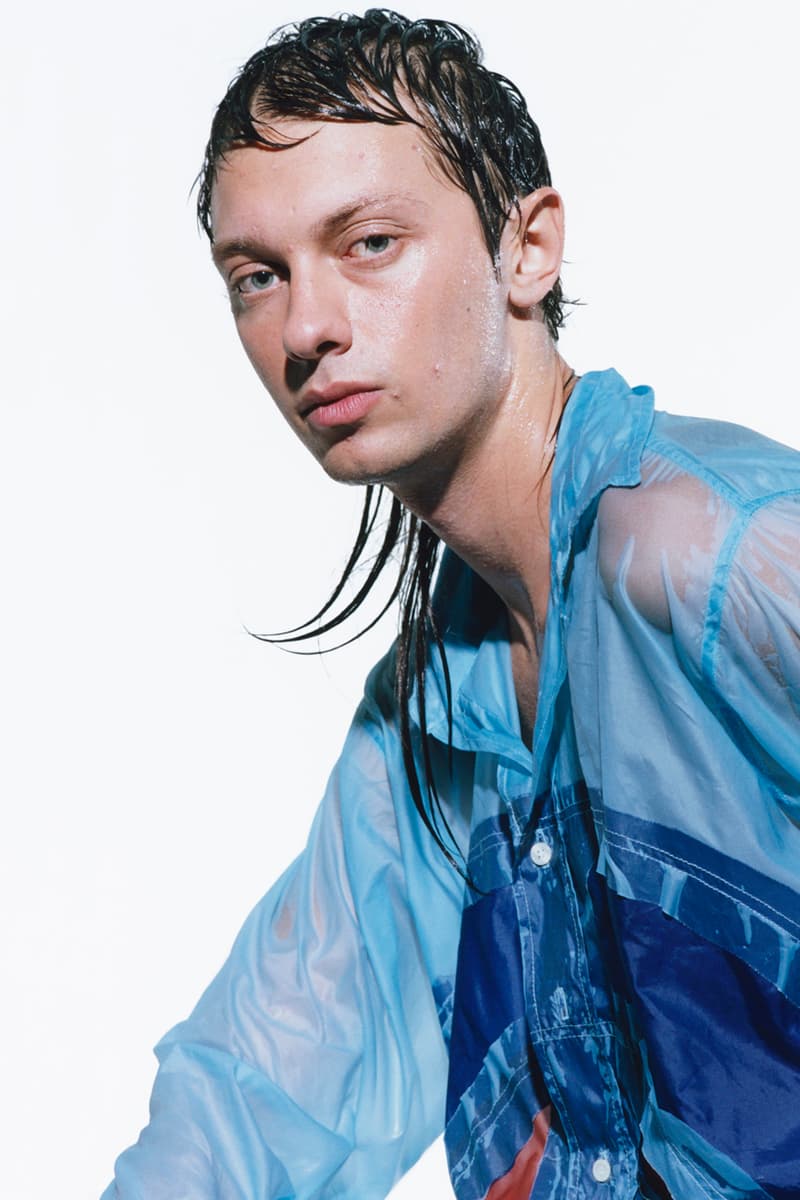 25 of 29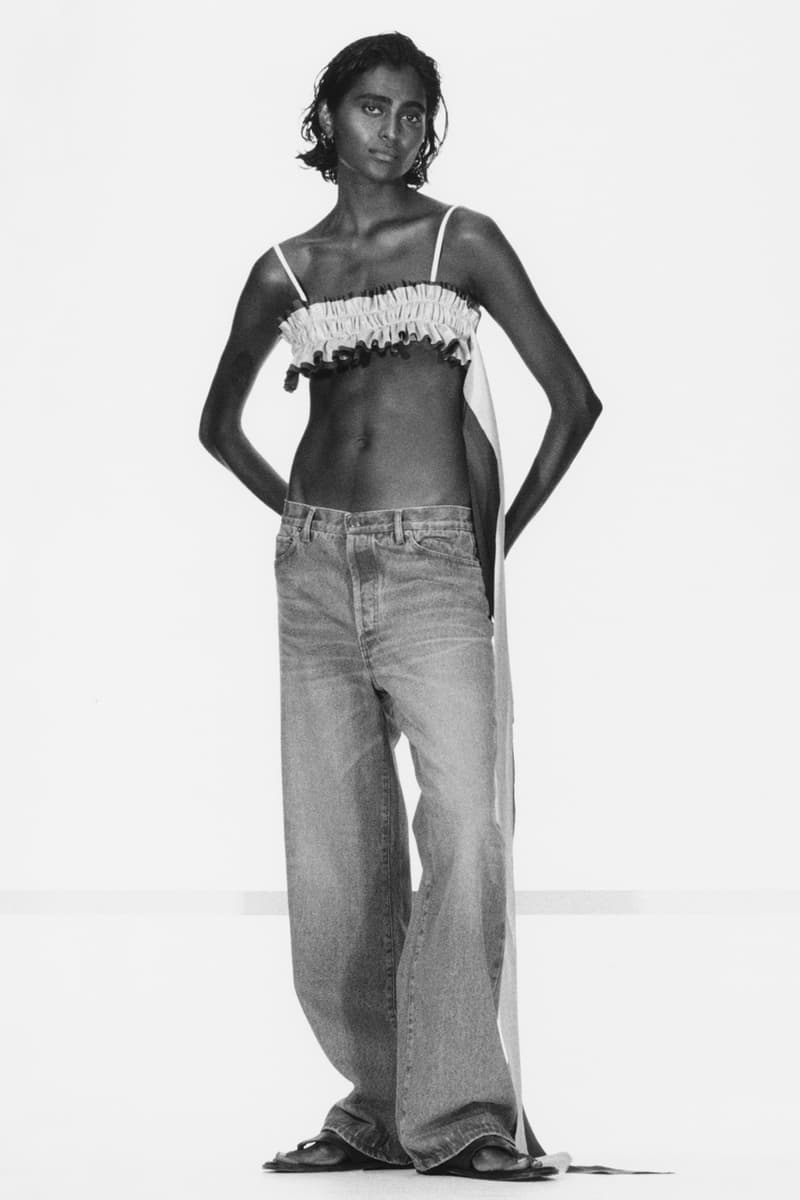 26 of 29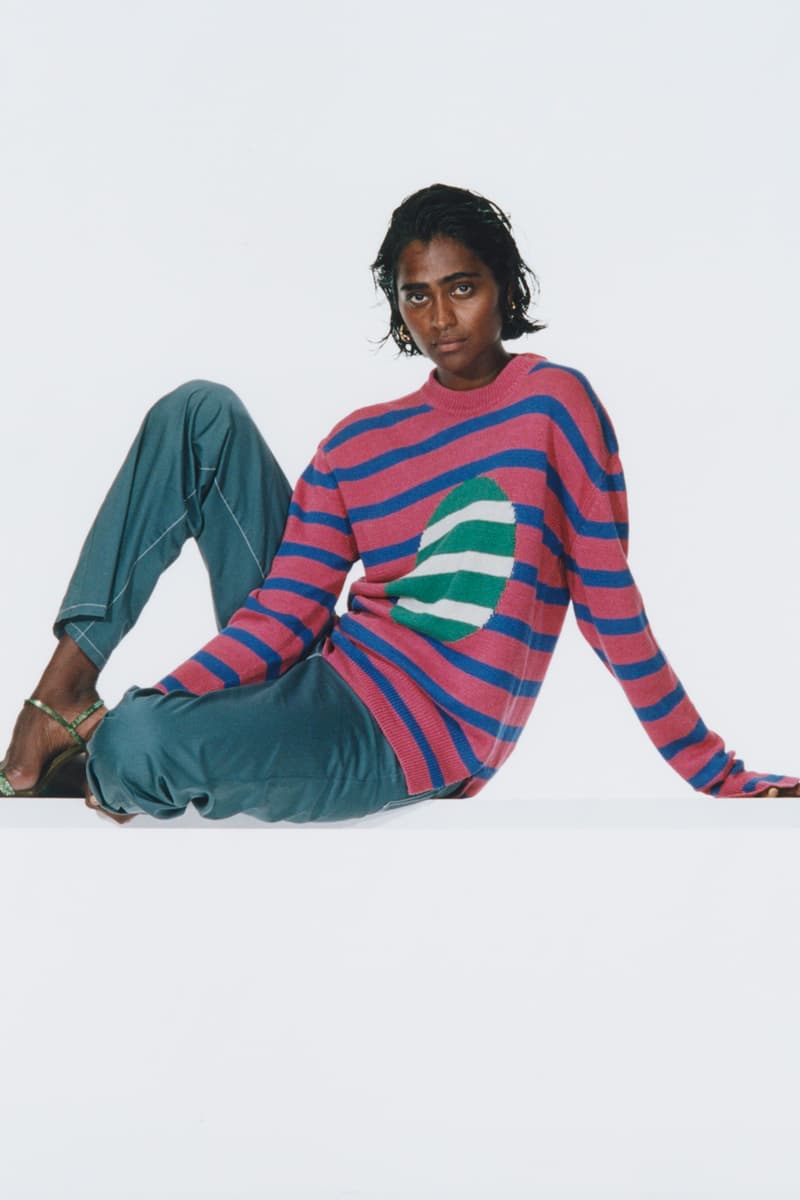 27 of 29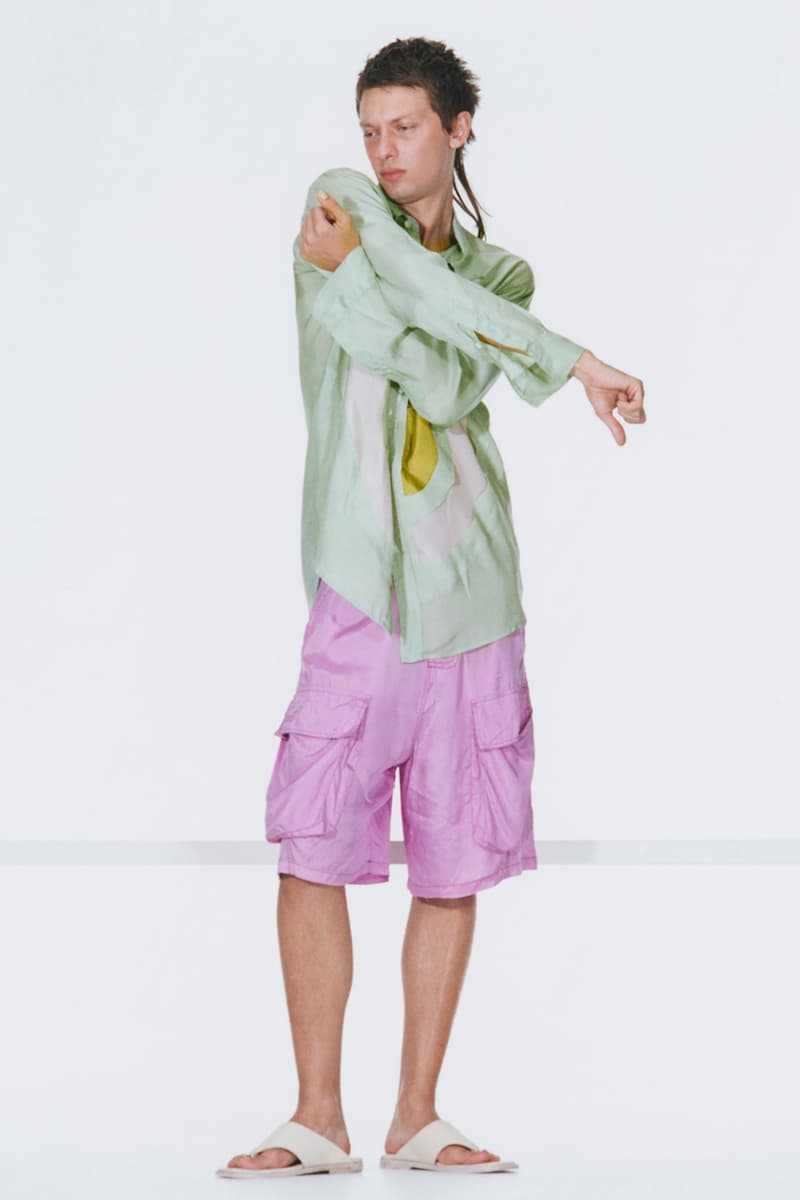 28 of 29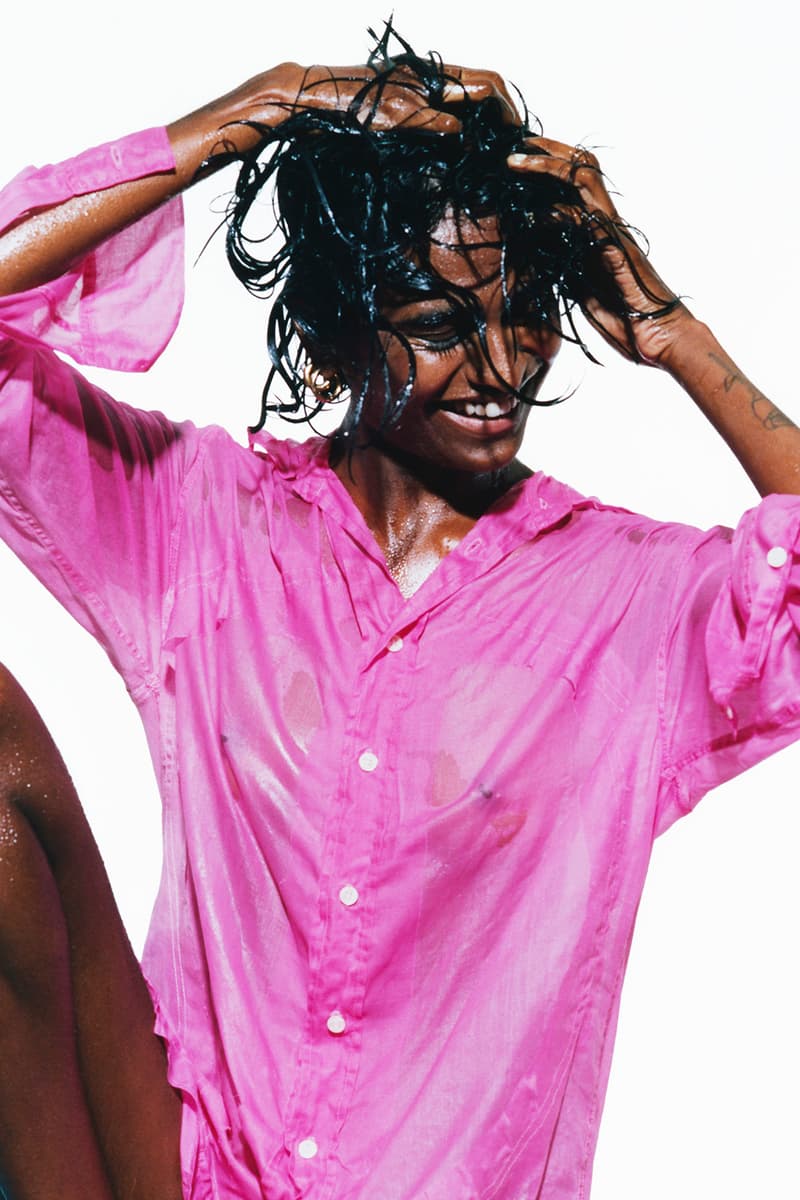 29 of 29
Australian-born, Madrid-based designer Edward Cuming has come a long way since graduating from Central Saint Martin's MA in Fashion (Menswear). Starting their brand in 2019, the emerging name has put a practice on languid silhouettes that bring joy to a world of menswear that's often subdued. For their Spring/Summer 2023 collection — titled "THIRSTY!" — the designer zones in on their use of colors and splashes of fun, literally, as the Jules Moskovtchenko-shot lookbook features many a drenched model.
In Cuming's most comprehensive co-ed collection to date, traditions are thrown out the window for a subverted take on the reality of clothes. Weight is this season's biggest factor, altering expectations when it comes to tailoring by using materials that are lighter than they look, in turn creating a softer cut to tailored garments. The result are pieces that edge the senses, engulfing the body naturally for menswear with a sexier nuance than what's expected. Take the elongated shawl blazer in purple, for example, which doubles as a nightgown, or the softness of the relaxed blazer that breaks down sartorial codes.
Silk has been put in the washing machine 30 degrees too high, meaning this hot-wash effect makes the silk look pre-loved and vintage. Then doused in pops of bold colors like purples, greens, and pinks, the shades usher in a retro aesthetic akin to the 1980s. Likewise, orange is used across a thin cotton organza material that crafts a light jacket and matching trousers, bringing Cuming into a more technical realm while honoring the brand's sensuality and subversion of workwear tropes.
Speaking on "THIRSTY!," Cuming said:
"I want to encourage people to try a garish, silky, purple pair of trousers – to feel excited, bold and confident in what they wear and who they are — even if it won't sell thousands of units."
Take a look at Edward Cuming's softer side to tailoring in the lookbook above, and find out more on the designer's website.
In other news, Craghoppers has dropped its FW22 collection.