Tommy Bogo Expands His Brand's Mission to Electronics with the NostalgiaCam
TOMBOGO's founder speaks on "a camera made by creatives for creatives."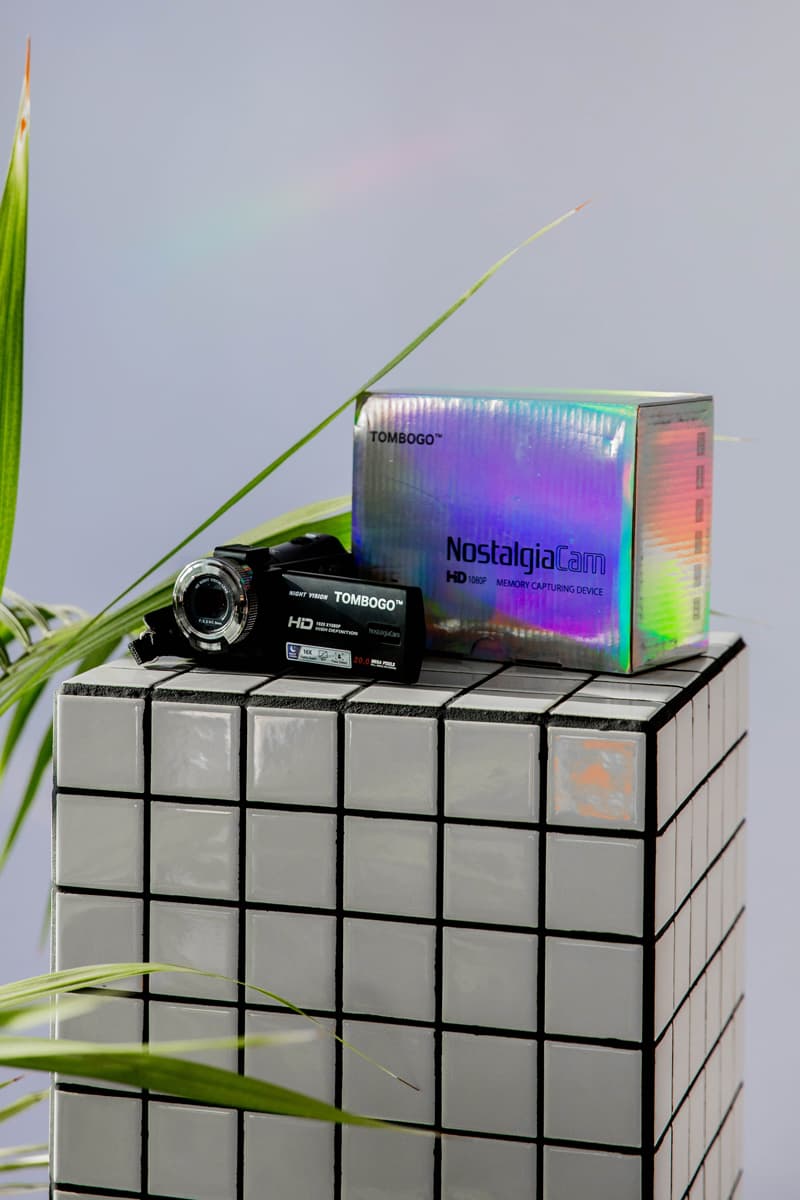 1 of 10
2 of 10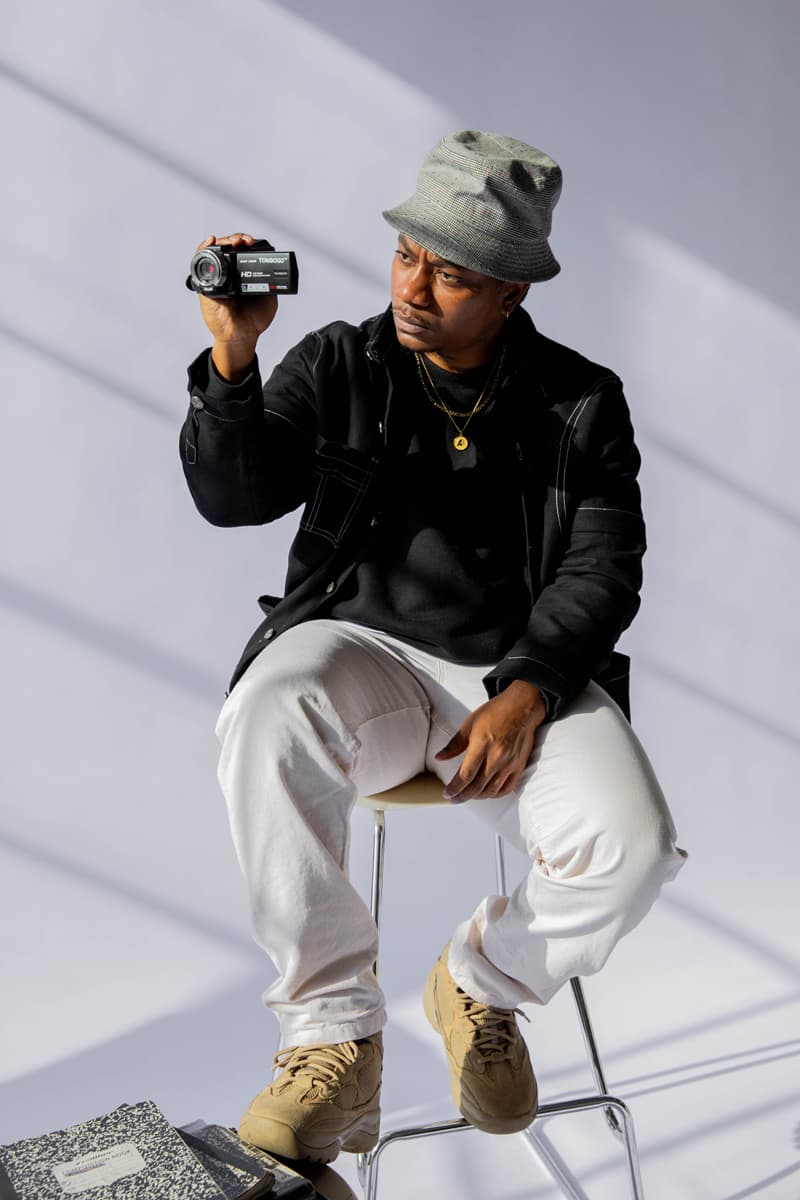 3 of 10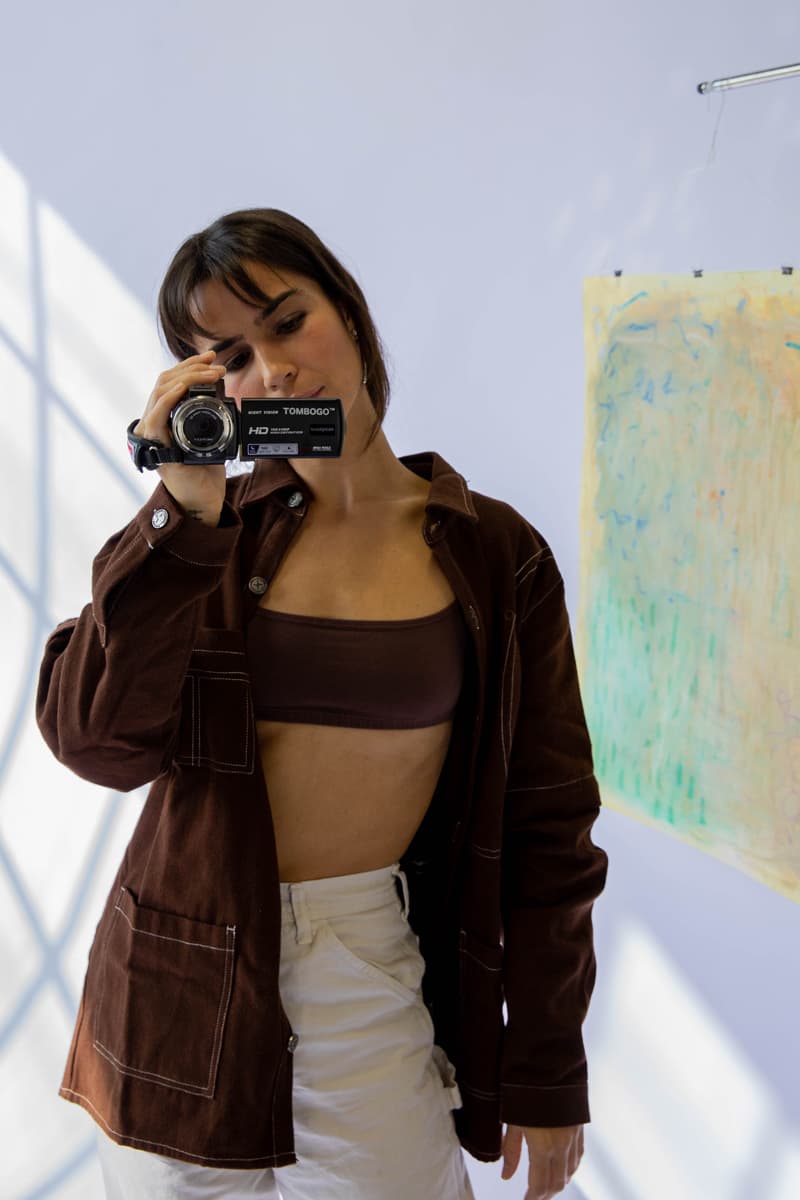 4 of 10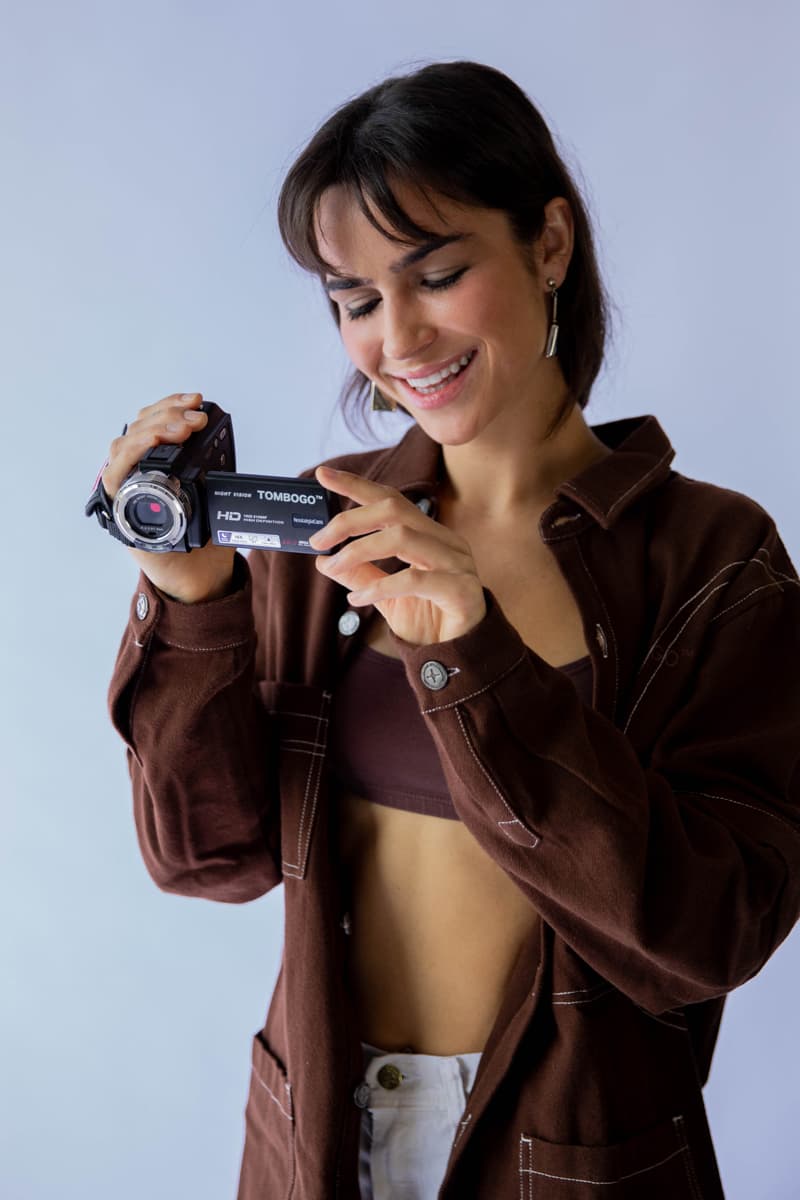 5 of 10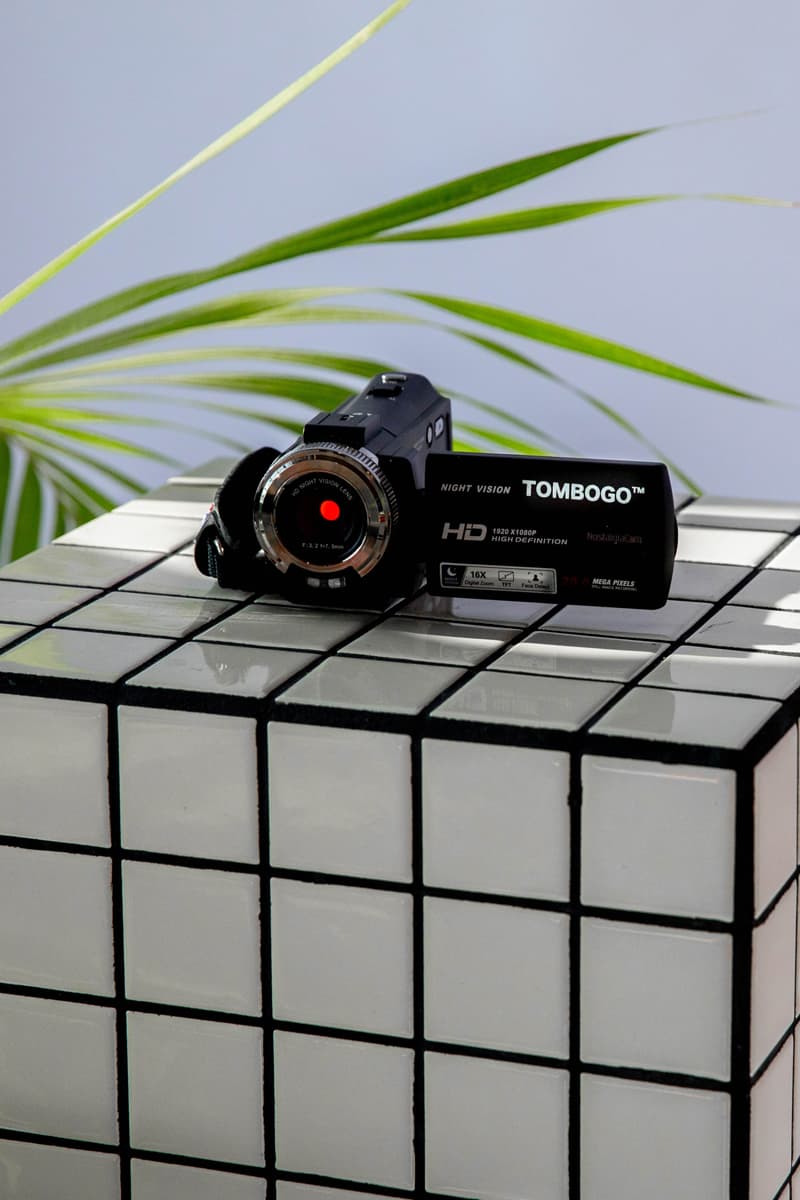 6 of 10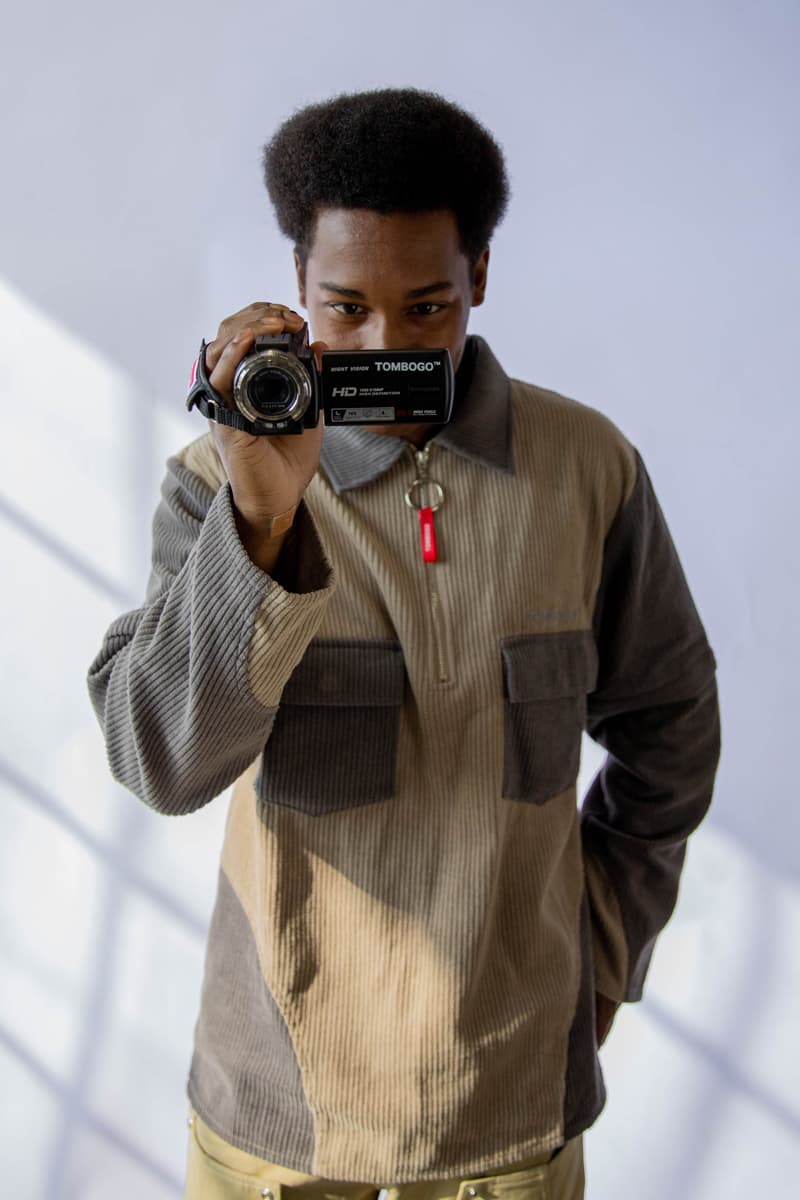 7 of 10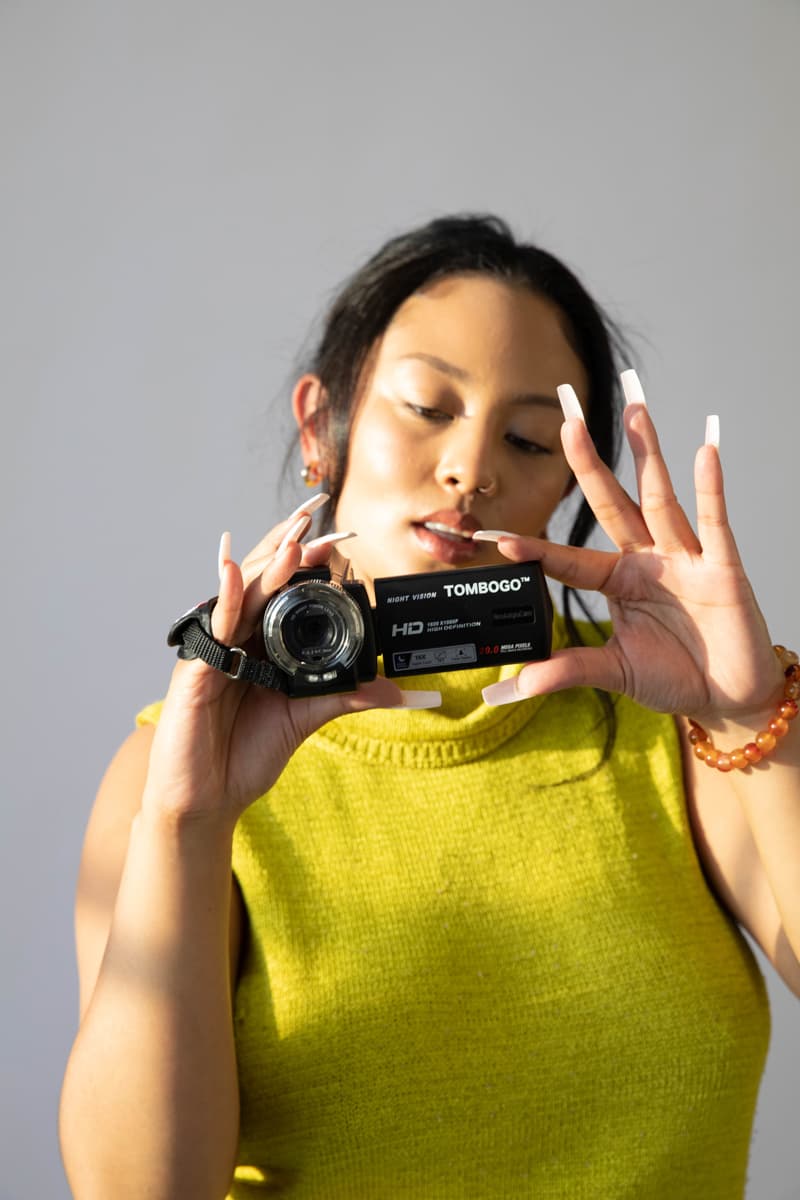 8 of 10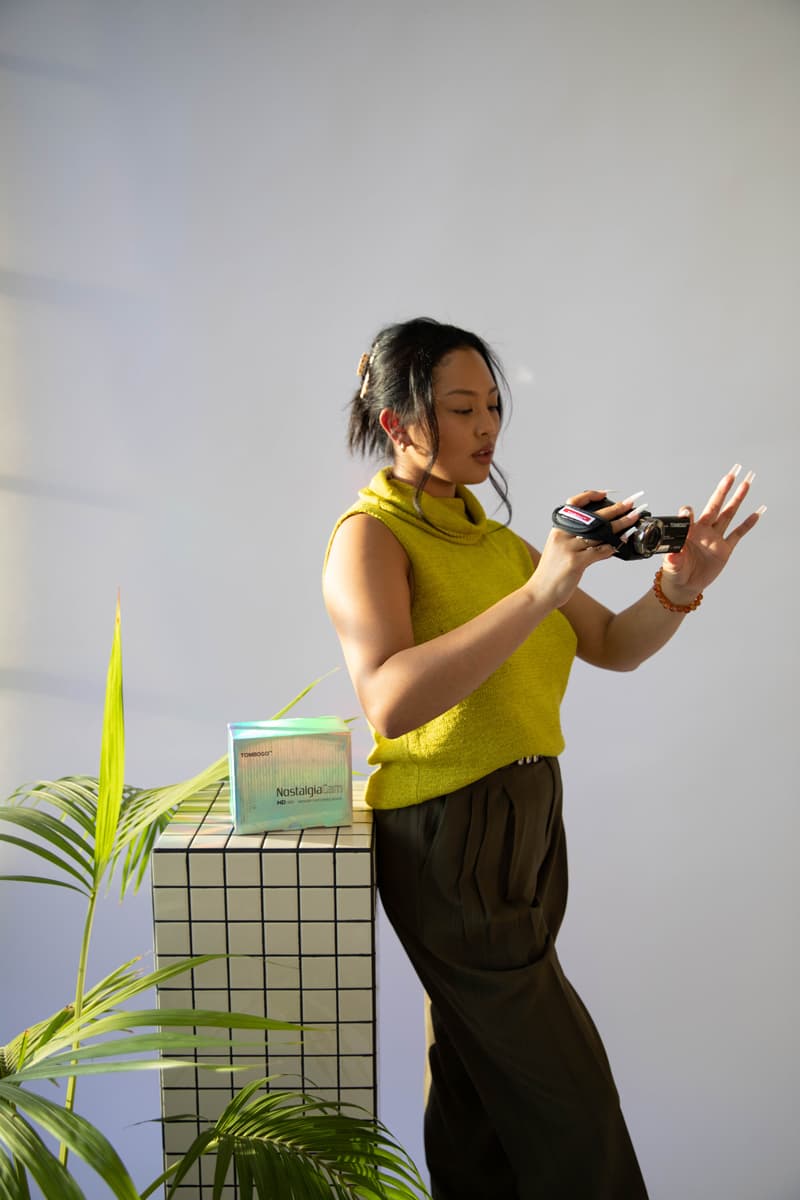 9 of 10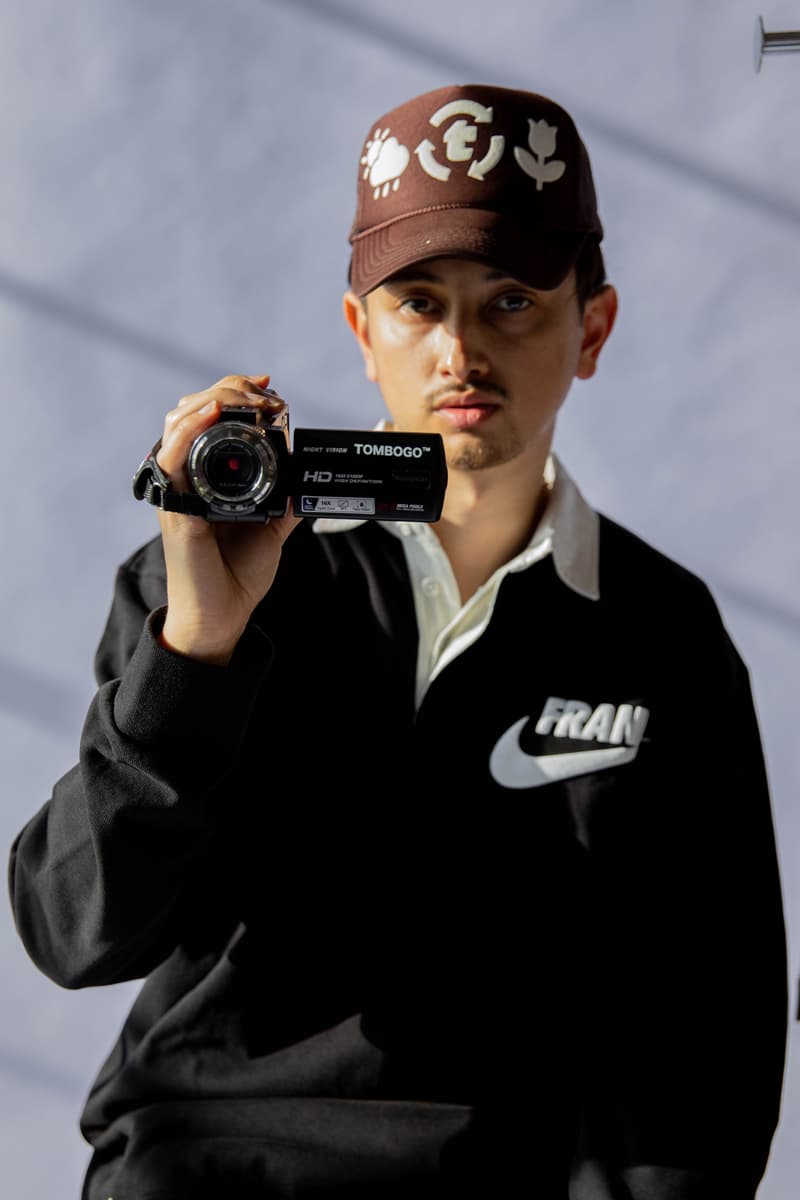 10 of 10
By studying TOMBOGO's releases, it's clear that the brand's experimental approach to design isn't something that the fashion designer wants to keep a secret. Instead, Tommy Bogo shares his creative process to give fans something to identify with, and provides them with uniforms and tools for pursuing their own ideas.
TOMBOGO brings its functional, futuristic style to electronics with the NostalgiaCam, a handheld device to "Capture Your Nostalgia." The 1080p camcorder pays homage to the Sony HandyCam and lo-fi lens of the Y2K aesthetic while providing a powerful array of video capabilities. After turning on the NostalgiaCam, a custom TOMBOGO welcome screen, complete with a retro startup sound, appears. Then, it's ready for action in Camera or Video Mode with functions like 16x Zoom, Night Vision, Face Detection, LED flash, 3" swivel display monitor and an adjustable, TOMBOGO-branded hand strap.
Packaged in a holographic box, the NostalgiaCam also includes a battery, charger, RCA cables, user manual and a protective cloth case, which is reminiscent of TOMBOGO's earliest technical accessories. No matter the medium, Tommy stays forward-thinking in his process, "I often design with the intention of creating a 'conversational product'— something that can ignite a conversation."
While a previous iteration of the NostalgiaCam was teased by Tommy at his "Nature Is Healing" SS22 NYFW show, the camcorder's technology was carefully developed over a six-month period. To celebrate its release, HYPEBEAST chats with Tommy about the insights that informed his unique device and what it means for a fashion brand to express itself through electronics.
1 of 5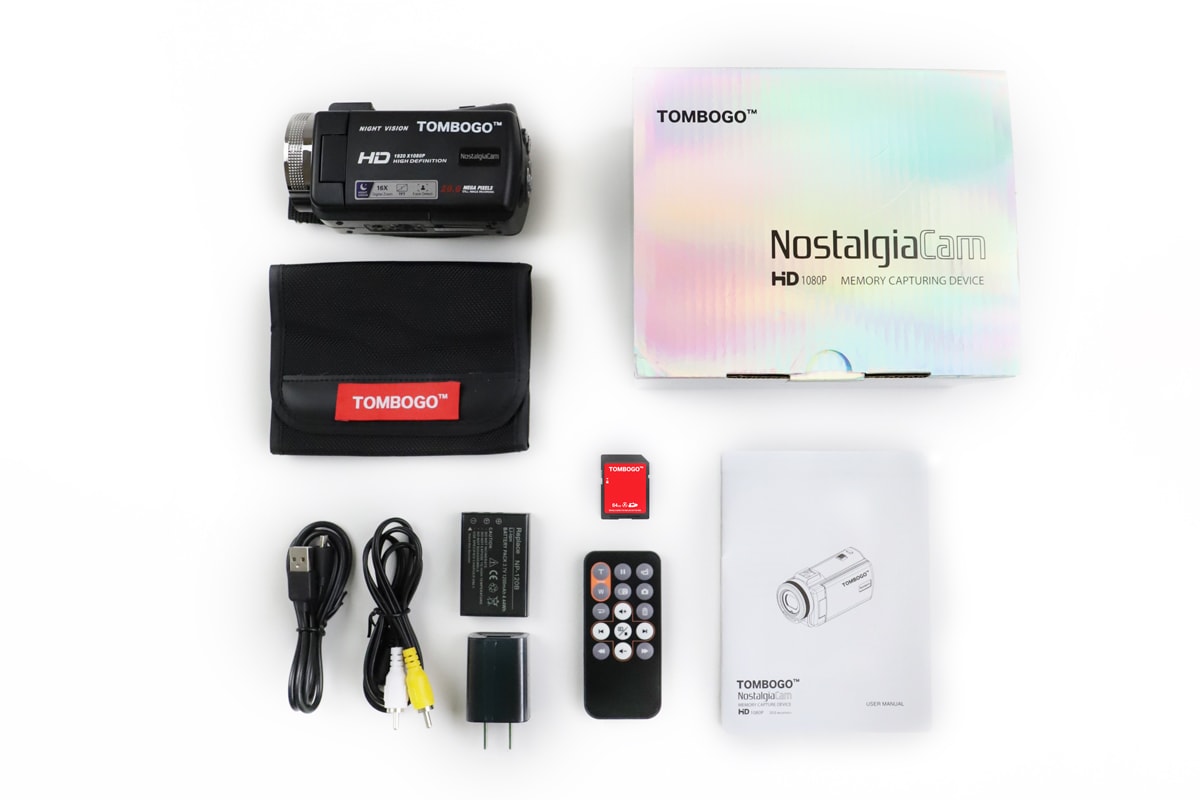 2 of 5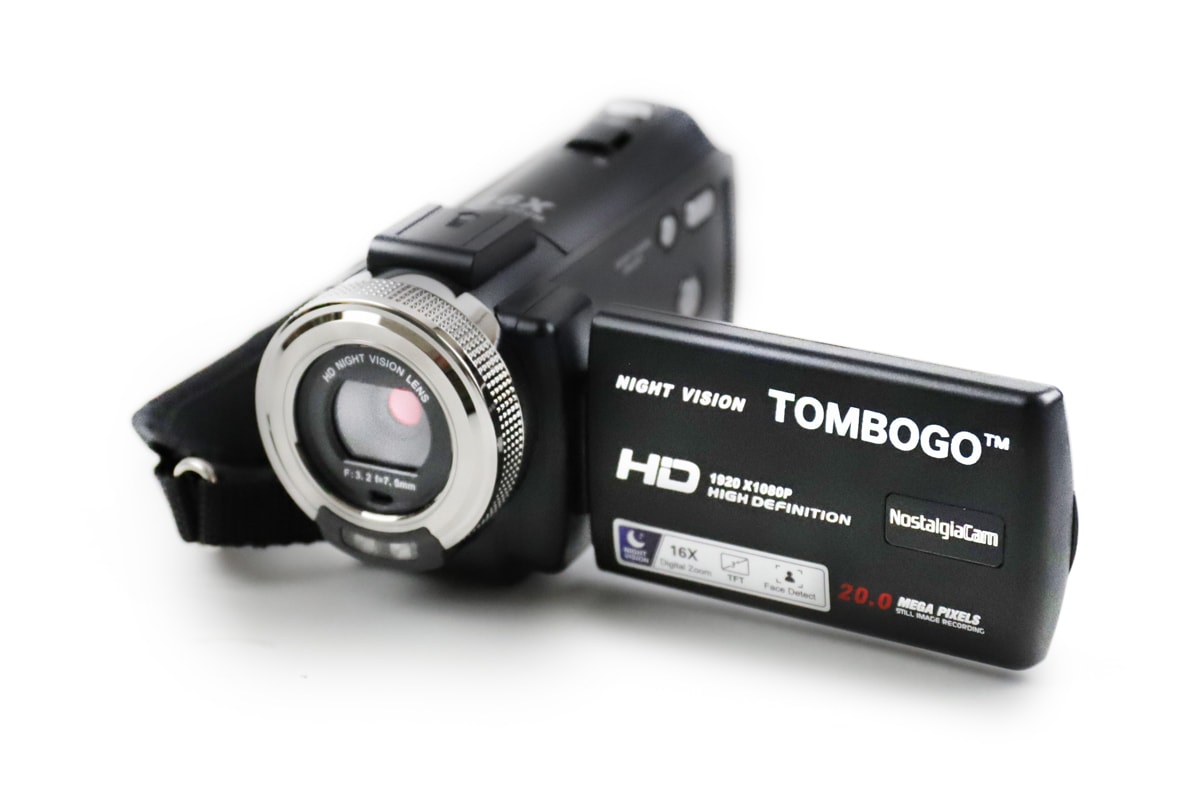 3 of 5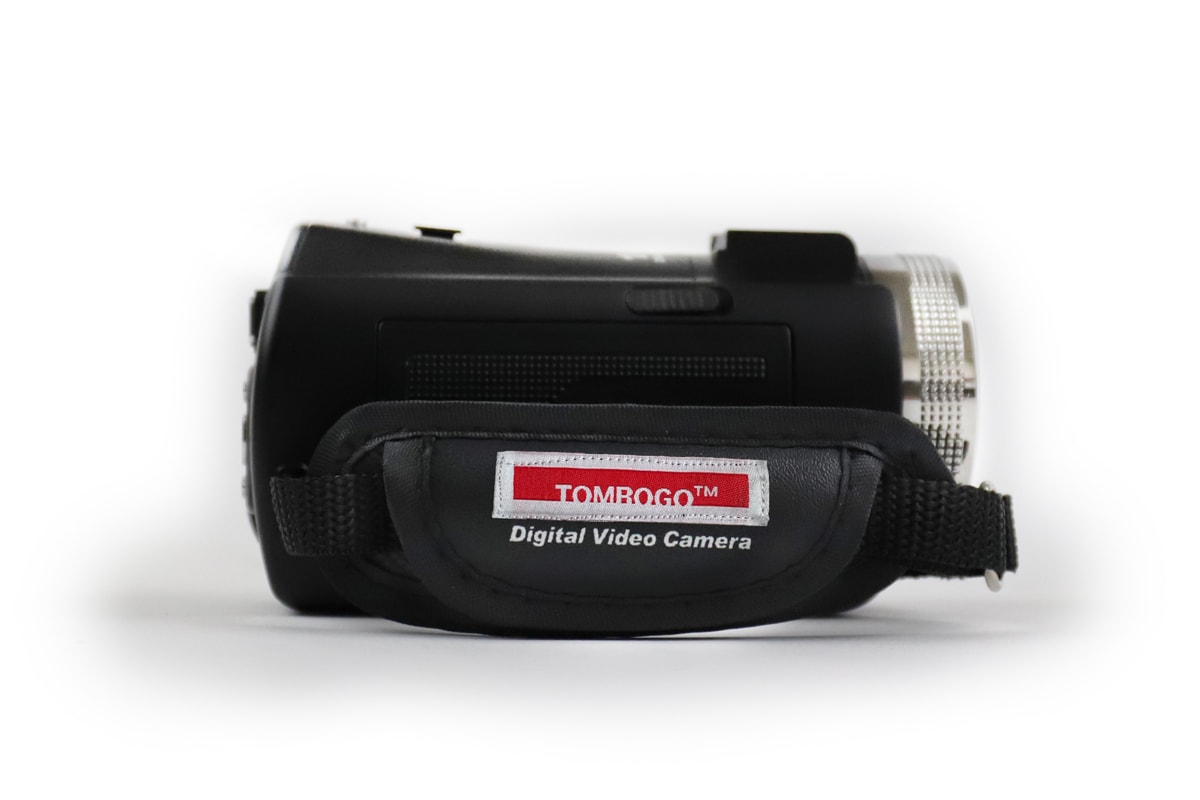 4 of 5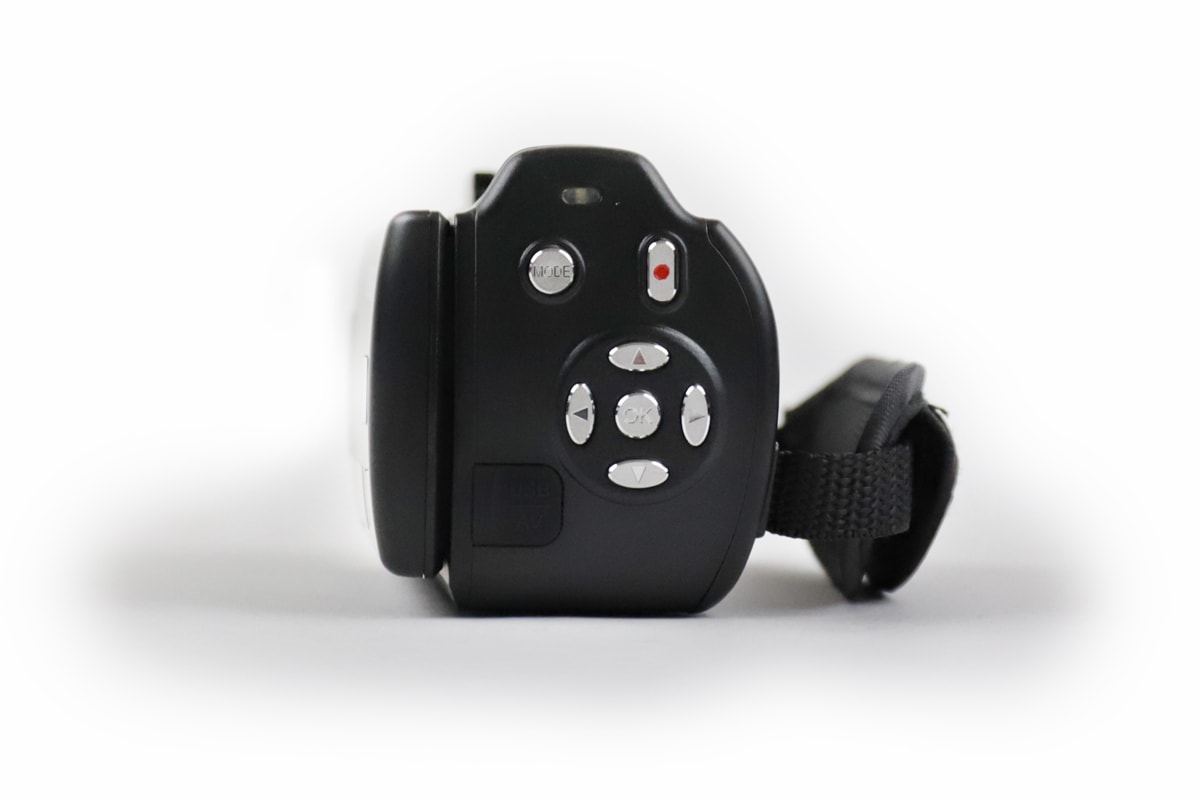 5 of 5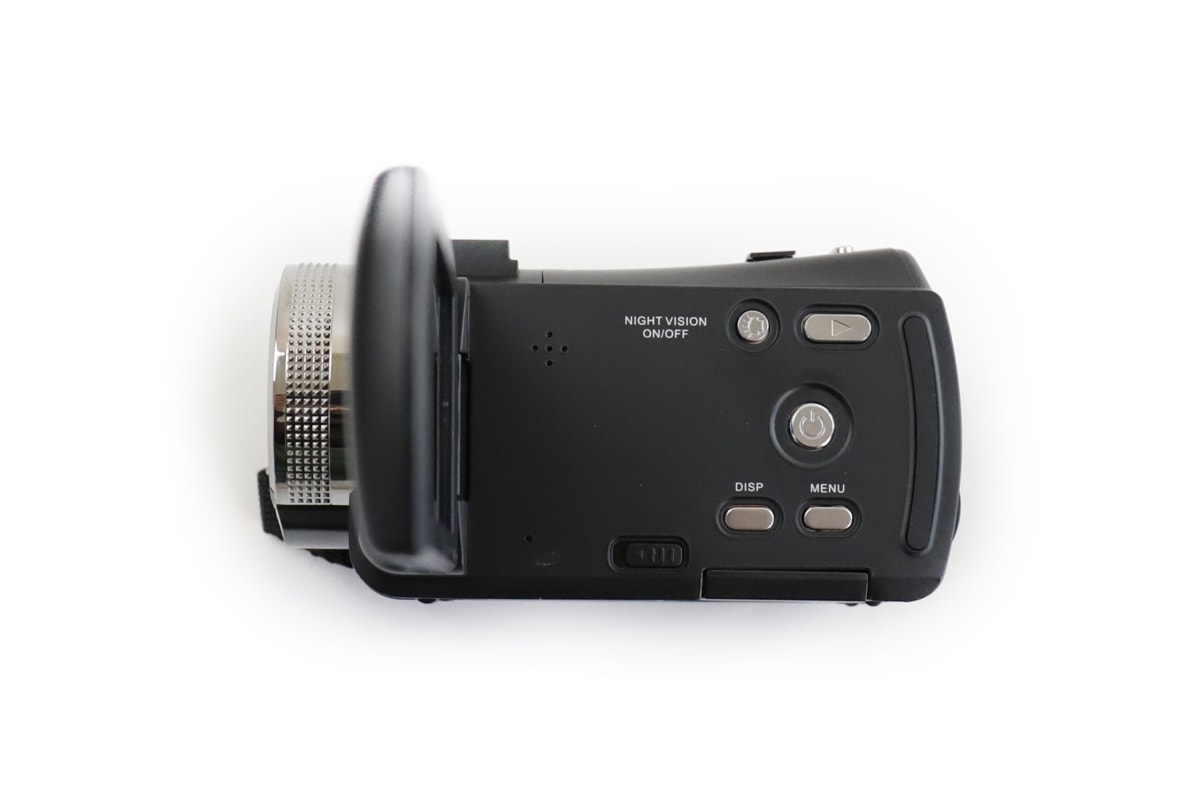 HYPEBEAST: Where did you get the idea to release an electronic product under your fashion brand?
Tommy Bogo: The idea came as the brand progressed and I started to learn more about manufacturing capabilities. This has always been the direction I wanted to go. Not necessarily electronics, but hard goods and products outside of clothing. When I was a kid, I used to take things like pencil sharpeners and disposable cameras and paint on them. Maybe that was the first hint of inspiration.
I designed a piece of eyewear called the LED Scouter glasses, which are utility glasses with LED lights on each end, that I recently re-released as a collab with J Balvin. That was the first hint at electronic products for the brand.
What makes the NostalgiaCam different from other camcorders?
What sets this product apart from other electronic brands' cameras is the story it tells amongst us up-and-coming creatives. This is a camera made by creatives for creatives. From the custom-programmed TOMBOGO start-up screen, to the holographic packaging, the camera radiates a "you can do it too" mentality. Beyond supplying a tool for creatives or memories of nostalgia, I hope that this camera can push the boundaries for product designers and show them that there's no limit to what we can create.
With TOMBOGO, you present new ideas around function, form and impact. What ideas are communicated through the NostalgiaCam?
Aside from the NostalgiaCam embodying a product that will take us back to simpler times, the product also represents in the most literal form my ideas about functionality within the TOMBOGO brand. The NostalgiaCam is a tool for creatives – my goal here was to not only design a product that we can all relate to, but to provide a product that will in turn inspire others to create as well.
Your Convertible Double Knee Pants put a contemporary twist on workwear… Do you ever think about how young creatives, like yourself, are changing the idea of "work"?
100%. I think something that gets miscommunicated a lot with the Convertible Double Knees is the label of them being only for workwear. What I'm designing is essentially products for creatives and bright minds, pulling inspiration from functional workwear silhouettes. I think changing the idea of "work" and to think differently is exactly what I want the user to embody when wearing or using my products.
What are some places that make you feel nostalgic?
Both my parents are fine artists (painters), and had a studio for painting in our backyard growing up. The studio holds a place of nostalgia in my mind, as it's where I got my start screenprinting as well as a place for me to express myself, hang out with friends, etc.
Tell us about the lookbook for the NostalgiaCam.
The NostalgiaCam lookbook features four creatives who all reference nostalgia when pursuing their passion: Jackie Dimailig, a stylist; City James, a director/rapper; Myles Moore, a skateboarder; and Frankie Tobin, a painter. All of whom credit nostalgic memories as a key influence in finding their passion in life. We interviewed them during the shoot and released a video of what nostalgia means to them.
Thanks Tommy. 
The NostalgiaCam is now available for $200 USD at tombogo.com. To stay updated on the latest clothing and product releases, videos and visuals from the brand, follow TOMBOGO on Instagram.