2 Chainz Announces New Album 'Dope Don't Sell Itself' Will Release This Month
And a single will drop this week.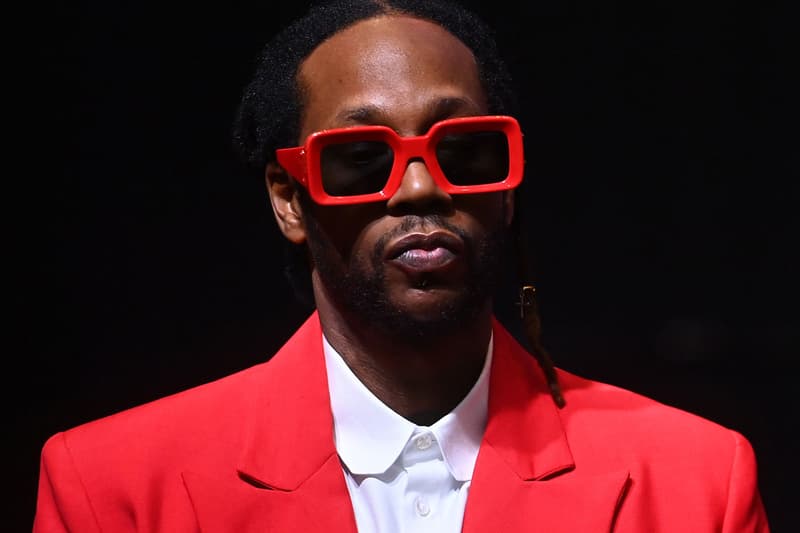 2 Chainz took to social media on Tuesday to announce that his upcoming album, titled Dope Don't Sell Itself, will release later this month.
"Hey you how you been!? It's been a minute I know, but im back with something new and exotic," the rapper wrote on Instagram. "You know I ain't been around this long with out being a thinker and a constant student & teacher of the game my album DOPE DONT SELL ITSELF drops this month and single drops this week."
"Sincerely Yours, Two Tone Toni," he concluded the post.
View this post on Instagram
Dope Don't Sell Itself, which 2 Chainz first announced during his set at San Bernardino's HARD Summer Music Festival in August, will mark the rapper's final trap album.
"This gone be my last trap album, enjoy," he wrote on Twitter in July.
This gone be my last trap album , enjoy

— Tity Boi (2 Chainz) (@2chainz) July 17, 2021
The upcoming album will land as 2 Chainz's first full-length effort since So Help Me God!, which was released in 2020 and included features from Kanye West, Lil Wayne, Rick Ross, Lil Uzi Vert, Chief Keef, NBA YoungBoy, Ty Dolla $ign, Brent Faiyaz and others.
Stay tuned for more information on the record's release.
In other music news, Jack Harlow has received his own official day in Louisville, Kentucky.