Tom Brady Is Reportedly Retiring From Football After 22 NFL Seasons
The legendary quarterback won a historic seven Super Bowl titles throughout his career.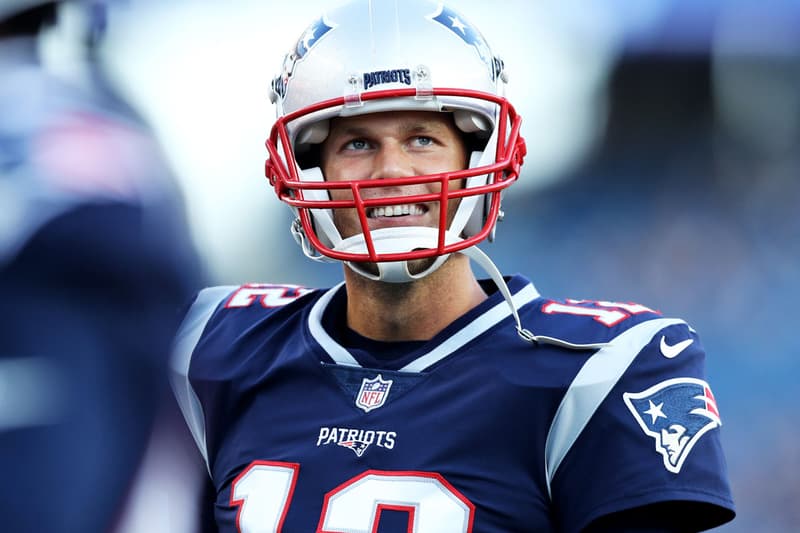 Tom Brady will reportedly retire from football after winning a historic seven Super Bowl titles and playing 22 seasons in the NFL for both the New England Patriots and Tampa Bay Buccaneers, according to sources via ESPN.
Following the Tampa Bay Buccaneers' loss to the Los Angeles Rams last week, the star quarterback knew it was likely his last game as a professional football player, the sources said. In the aftermath of the loss, Brady has spent time working on his official retirement announcement and outlining the next phase of his career.
Brady is reportedly choosing to retire for a number of reasons, which include "family and health," as well as the Buccaneers' upcoming "significant roster turnover."
While speaking with Jim Gary on the Let's Go podcast earlier this week, Brady claimed that his family has played a major role in his upcoming decision.
"I said this a few years ago, it's what relationships are all about," Brady said. "It's not always what I want. It's what we want as a family. And I'm going to spend a lot of time with them and figure out in the future what's next."
"I'll know when I know," he added. "I think for all of us, you know, we can all decompress a bit. It's been six straight months of football. Every day consumed by day in and day out football. And I think now it's just some time to spend some time with my family and spend some time with my kids."
Brady took home seven Lombardi trophies throughout his career, which is the most that a single player has ever won in the NFL. He also holds the all-time records for most touchdown passes (624) and most passing yards (84,250) across his 22 seasons.
At this time, it is unclear when Brady will publicly confirm his retirement, though the announcement will be careful not to overshadow the upcoming Super Bowl.
Stay tuned for more information.
Elsewhere, LeBron James has become the first NBA player to be named All-Star starter for 18 consecutive years.