Taco Bell's Baja Blast Is Going Boozy as the New MTN DEW Flavor
Slated to release in late February.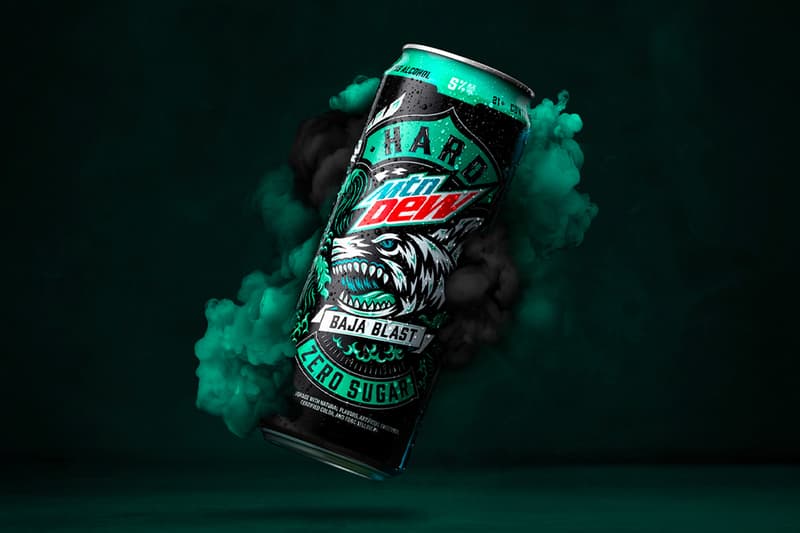 MTN DEW is officially taking Taco Bell's beloved Baja Blast flavor and turning it boozy.
In partnership with Pepsi and the Boston Beer Company, the flavor is added to the new HARD MTN DEW lineup as a spiked seltzer version of the tropical lime-flavored beverage. CNN reports that the "Baja Blast is the fourth flavor in the spiked seltzer lineup and joins the original, watermelon and black cherry."
The Baja Blast flavor first hit Taco Bell in 2004, made to complement the Mexican food chain's region-inspired foods. The drink became so popular that Pepsi began selling it seasonally at stores a decade after. The drink was first announced back in August 2021. Boston Beer has said that the 100-calorie spiked seltzer is 5% in alcohol volume and has no added sugar or caffeine.
The Baja Blast HARD MTN DEW flavor is slated to hit stores in a limited number of states in late February.
In other F&B news, Hello Kitty and Pringles team up for a limited merch collection.
DISCLAIMER: We discourage irresponsible and/or underage drinking. Drink responsibly and legally.