Starbucks Introduces Its First Energy Drink With Zero Coffee
Baya Energy debuts in three flavors.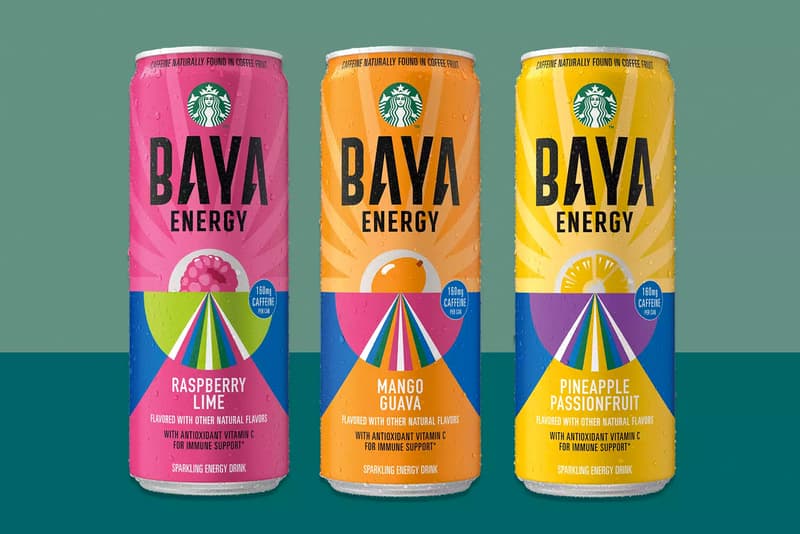 Starbucks has just announced its first energy drink that contains zero coffee.
The new energy drink is called Baya Energy and will see a fruit flavor profile in the form of Raspberry Lime, Mango Guava, and Pineapple Passionfruit.
"We're thrilled to introduce Starbucks Baya Energy to our customers, providing them with a refreshing, fruit-flavored boost of feel-good energy, in a way only Starbucks can deliver," Chanda Beppu, the company's vice president of channel development, Americas, comments. "Over the years, we've continued to identify new and exciting ways to expand our ready-to-drink portfolio and saw an opportunity to complement our existing coffee beverage lineup."
Each can is 90 calories in serving and has 160 milligrams of caffeine and vitamin C. Fans of energy drinks can expect Starbucks to start selling Baya Energy in the coming months for a price of $2.90 USD per can.
In other food news, McDonald's U.K. removes bagels and breakfast wraps from its menu.