Lucky Charms Unveils Limited-Edition Cereal for St. Patrick's Day
Including "Green Milk Turn" and "Traps and Treats" boxes.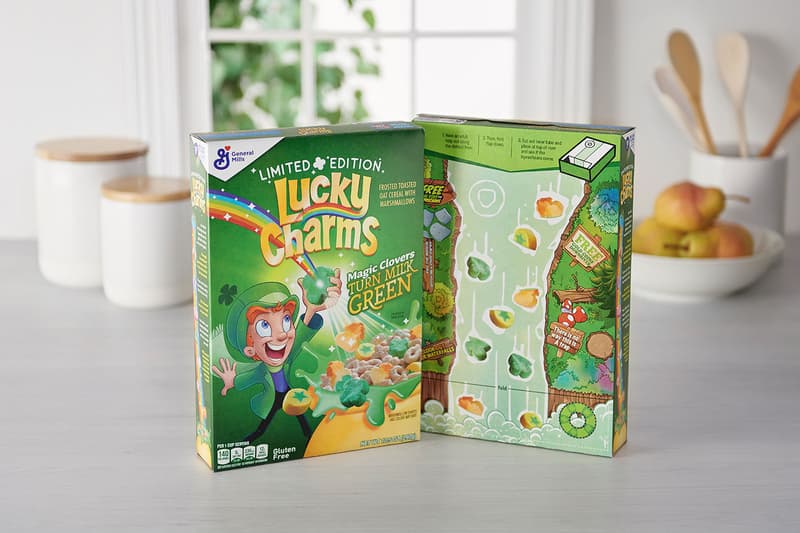 1 of 3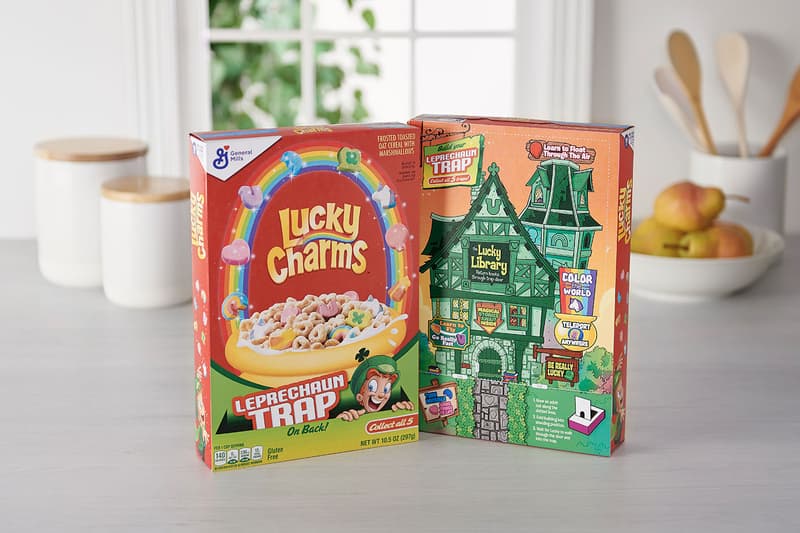 2 of 3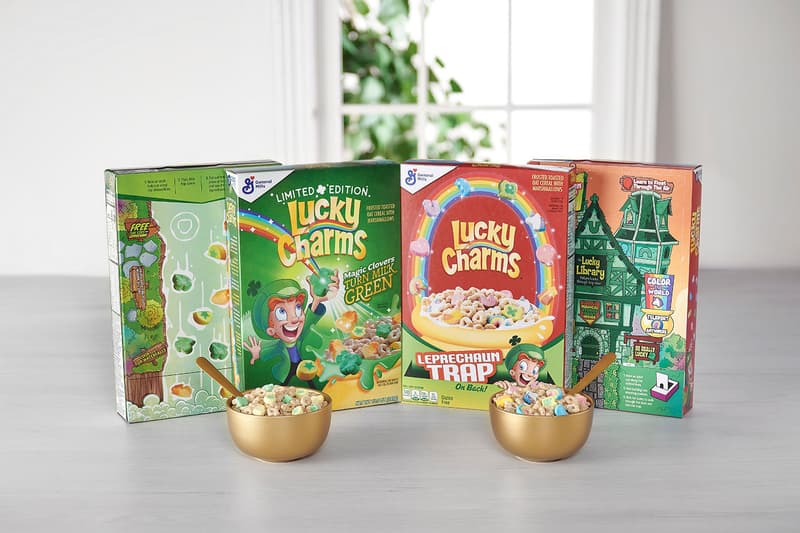 3 of 3
Lucky Charms has revealed two new limited-edition cereal boxes to help celebrate Lucky the Leprechaun on St. Patrick's Day.
The first is the "Green Milk Turn Lucky Charms," which as the name suggests, turns the milk green courtesy of the clover charms. The same frosted oats cereal pieces Lucky Charms-lovers have come to expect will be included, while special St. Patrick's Day-themed marshmallows are added.
The second release is a "Lucky Charms Traps and Treats box," which will include the components to build a leprechaun trap and special-edition desserts.
The limited-edition boxes will begin appearing at major retailers in the U.S. towards the end of the month for $4.73 USD.
In other food and beverage news, Krispy Kreme is giving free doughnuts to customers who donate blood to the American Red Cross.