'Spider-Man: No Way Home' Writers Reveal How the Multiverse Idea Came About
Citing that they have Kevin Feige to thank for how the film turned out.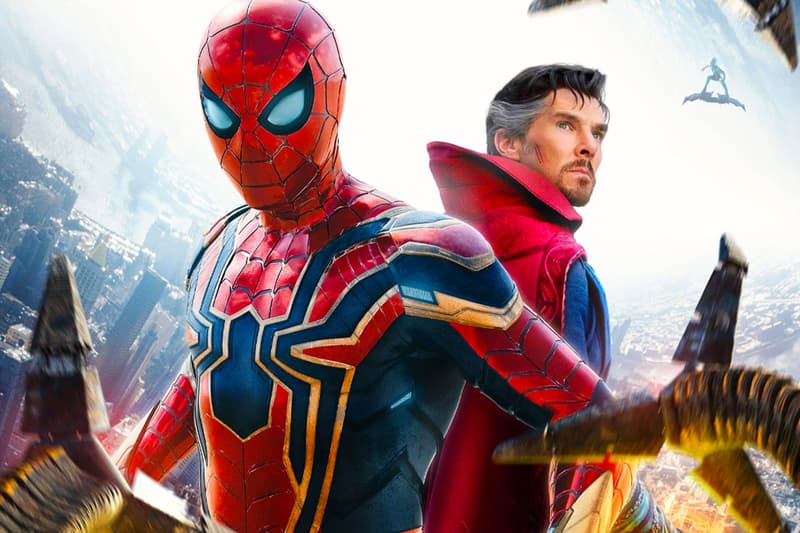 Spider-Man: No Way Home writers Chris McKenna and Erik Sommers recently revealed how they initially came up with the multiverse idea.
In a recent interview with The Wrap, McKenna said that the villains were originally supposed to make an appearance at the end of the film in the post-credits tag scene. When it was first announced that Sony Pictures and Marvel Studios would reunite for the third installment of the franchise, many storyline ideas were put into place. McKenna shared their thought process stating, "We go, 'OK, we know that we're dealing with the fallout from that. What would happen? And that led us down different story roads that were not this story. And then, I don't know if it was Kevin [Feige's] idea, the idea of doing something with the other villains and teasing that at the very end [of the movie], I think in a tag was floated."
In terms of the tag scene where past villains cross path with Tom Holland's Spider-Man world, McKenna recalled that Kevin Feige gave the final go-ahead for the idea,
"We were kicking around a lot of different ideas and then finally one day, for various reasons – there were reasons why we couldn't do certain storylines – I think it was Kevin who goes, 'Remember that idea with all the villains that we were talking about for a tag? That Sinister Six idea? Why don't we just do it in the movie? Make this movie be about that?' and then that just sort of blew everything open."
He also noted, "We were already talking about the idea of 'It's a Wonderful Life' with Peter going to Doctor Strange and trying to reverse the fallout from everything, so it was already in the air that he was going to Doctor Strange to help clean up this giant existential mess that had happened to him, so then it all started coming together."
In other entertainment news, Ezra Miller has debunked rumors that The Flash will erase Zack Snyder's DCEU films.