Post Malone Discusses "Imminent" Release of Upcoming Album 'twelve carat toothache'
Revealing he had to overcome a great stretch of writer's block to finish the album.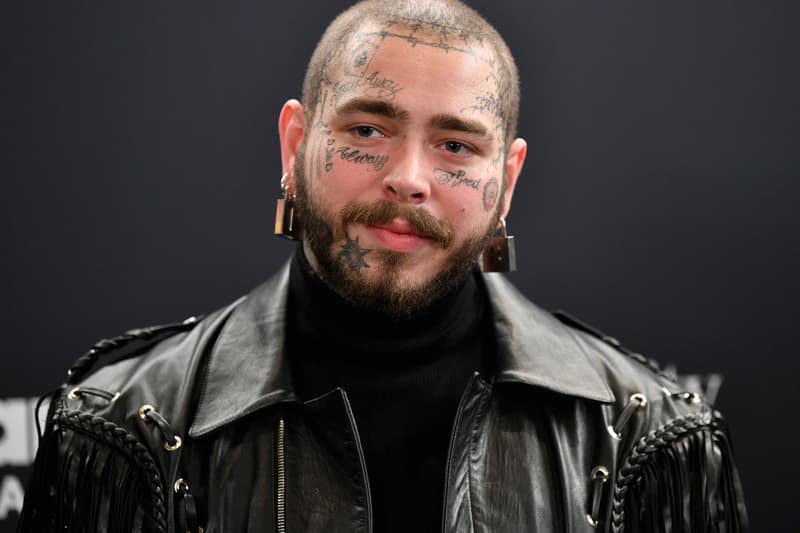 Following a social media update from Post Malone late last year, the artist seemingly confirmed the arrival of his new album. In a recent Billboard feature, Post Malone shares that his new album will be titled twelve carat toothace and is set to arrive imminently.
In the interview, Post Malone divulged why he has not released any new music in the past two years. The artist moved out to Utah for some peace and quiet and hoped that it would benefit his creativity, "Here there are very few distractions." He noted that he needed a place to recharge as the pandemic left him anxious and he felt he was "on the brink of burnout." Post Malone added, "You think about everything at the same time, and it's f***king overload. There's a lot riding on the music. There's a lot riding on just being able to keep making songs. And that's hard to do because you're like, 'F**k…I already talked about everything.' And you kind of run out of ideas, and that's scary shit."
Post also discussed how he thought the spark he once had for his music would never return, revealing that he struggled with writer's block for a long time, "I used to love playing the guitar — I hardly play the guitar anymore. I used to love making beats." It took him a while to rediscover his passion and find his way back to his next album, twelve carat toothache, "There was a switch that flipped, and it felt like I was making Stoney. I lost that, and the hardest part is getting it back. It ebbs and flows. It's figuring out: 'Just because I'm not inspired to do it at the moment doesn't mean I'm giving up.'"
Post Malone's new album is expected to be approximately 45 minutes, his shortest LP to date. He shared with Billboard that his label wanted him to make his album longer so that it would boost streaming numbers. Post shared, "Trying to shove 20 to 25 songs, it doesn't work. Talking to the label [it's like], 'Oh, if you have less songs, you're not going to stream as much,' but the whole thing is that you don't want to compromise your art and your gut vibe on anything."
There is currently no release date for the twelve carat toothace but it is expected to arrive soon.
In other music news, Machine Gun Kelly shares a stripped-down cover of Frank Ocean's "Swim Good."