Did Philipp Plein's FW22 Runway Take Inspired Imitation Too Far?
The "LIL MONSTERS" collection presented bags similar to Virgil Abloh's SS19 Louis Vuitton collection.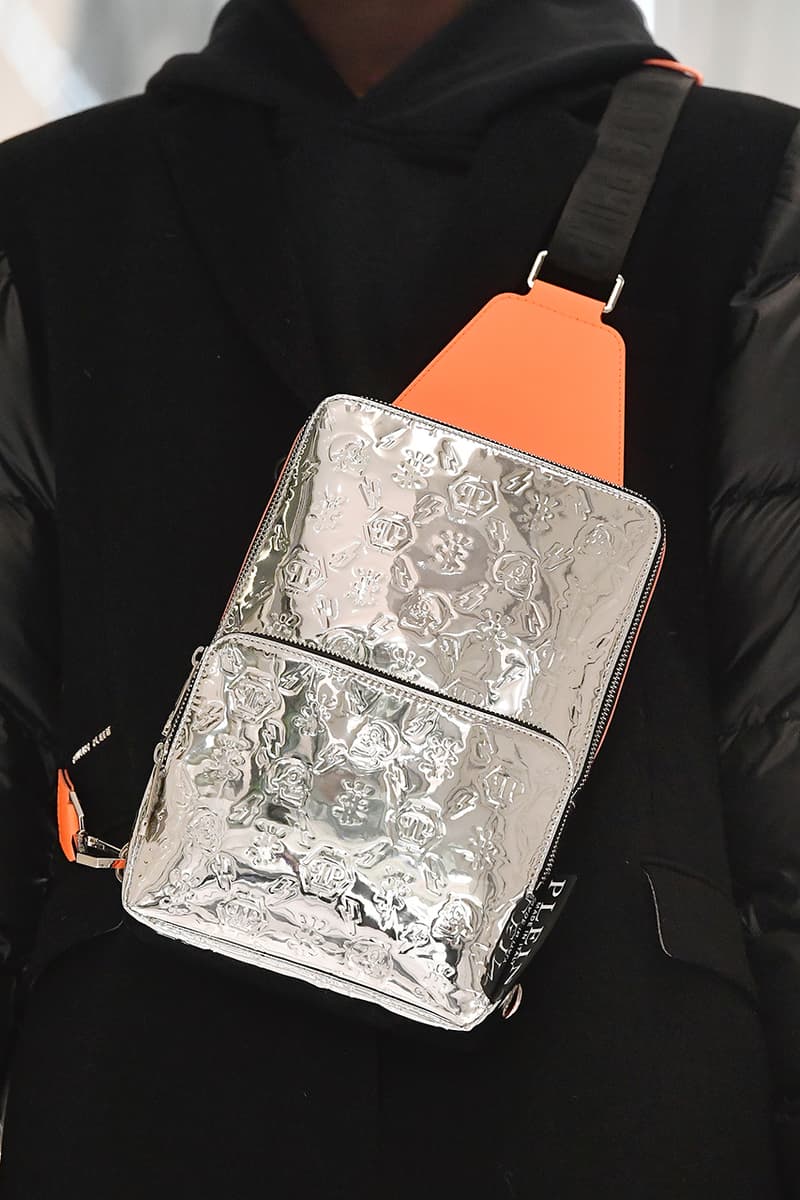 1 of 3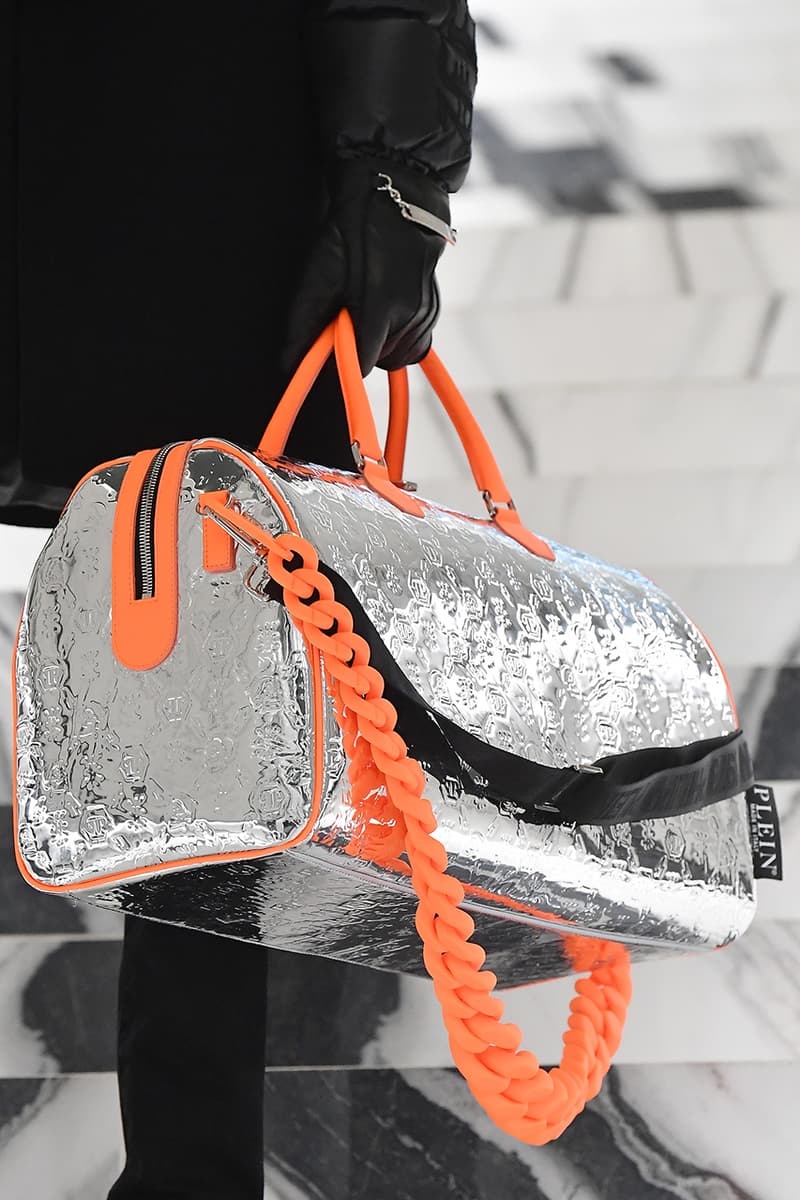 2 of 3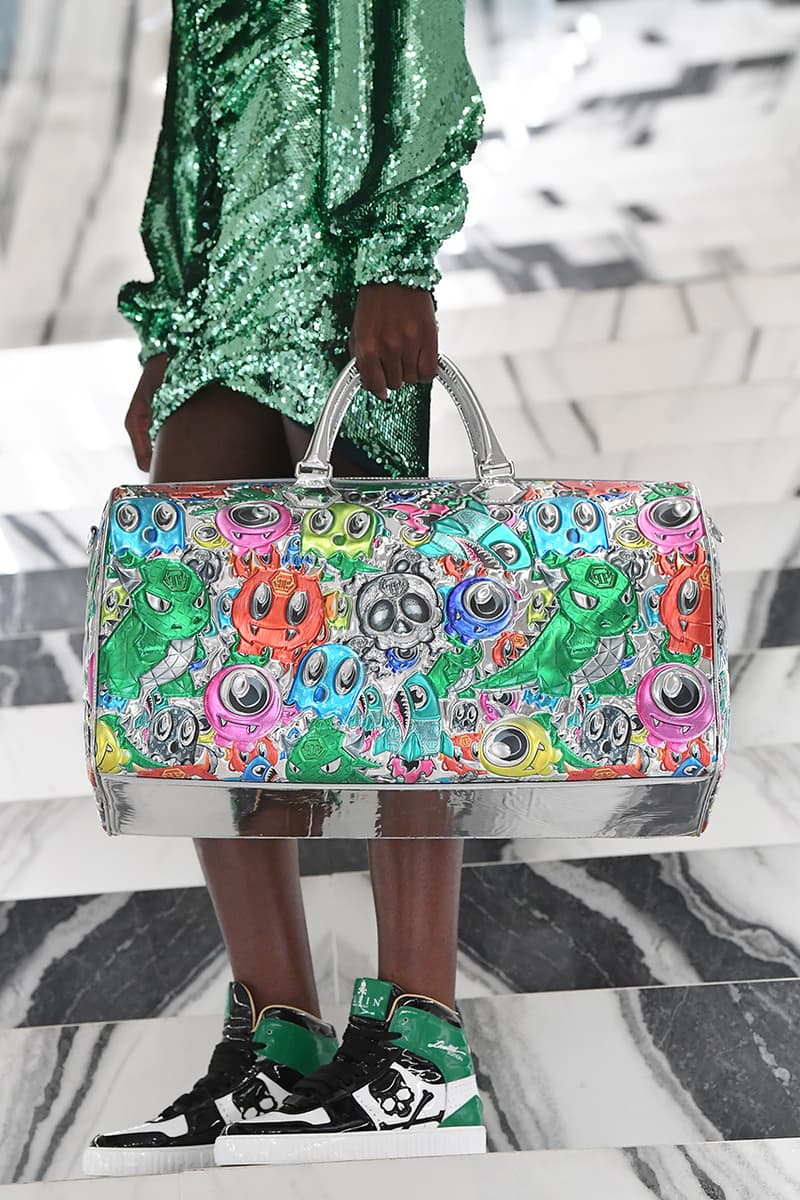 3 of 3
You could call it clever marketing, simply jumping on a trendy bandwagon, or whatever else you like, but there's no denying Philipp Plein loves a bit of controversy — in 2020 alone, the designer lost a copyright infringement battle to Ferrari, got called out for copying Shawn Stussy and Dior's signature, and debuted an "insensitive" tribute to the late Kobe Bryant — and now, Plein has presented its Fall/Winter 2022 runway collection "LIL MONSTERS" with unavoidable comparisons to Virgil Abloh's tenure at Louis Vuitton.
While it's no secret that the fashion industry inspires one another — Virgil Abloh himself was blasted a "COPYCAT" by Walter Van Beirendonck among other things throughout his career — the similarities between Plein's FW22 accessories and signatures that went onto define Abloh at LV are unarguably clear. Specifically, the runway saw a silhouette similar to the LV Keepall, a staple in the luxury house's bag range since 1930, and Plein even went on to decorate it in shiny metallic silver with orange linked hardware just like that seen in LV's SS19 collection.
Whatsmore, Plein also revealed a crossbody bag that's covered in embossed metallic silver leather (like LV), and carried over the characters from its "LIL MONSTERS" family onto the Keepall dupe, again akin to works from Abloh and, ironically, WvB.
Is it a stretch or is Plein up to its old tricks? Take a look at the images above and decide for yourself.
Elsewhere, here is the best street style at Milan Fashion Week.