Ford Unveils the Hardcore 400 HP Bronco Raptor Off-Roader
Coming to a desert near you in March 2022.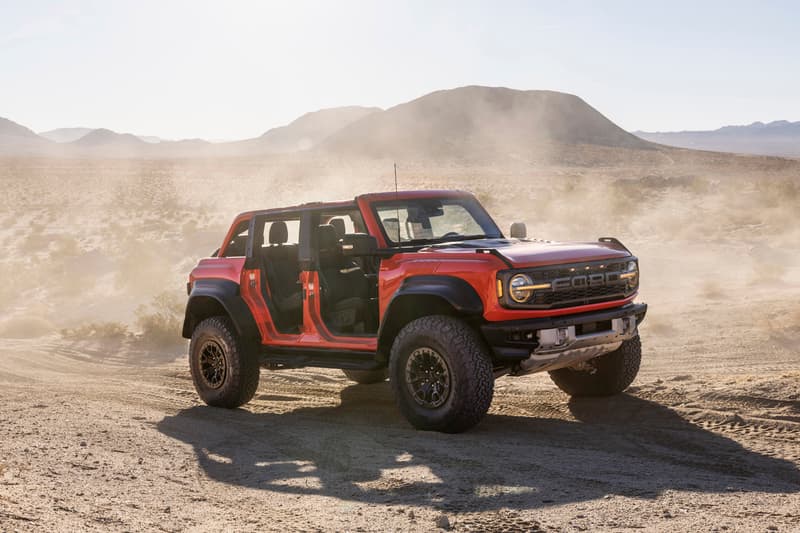 1 of 7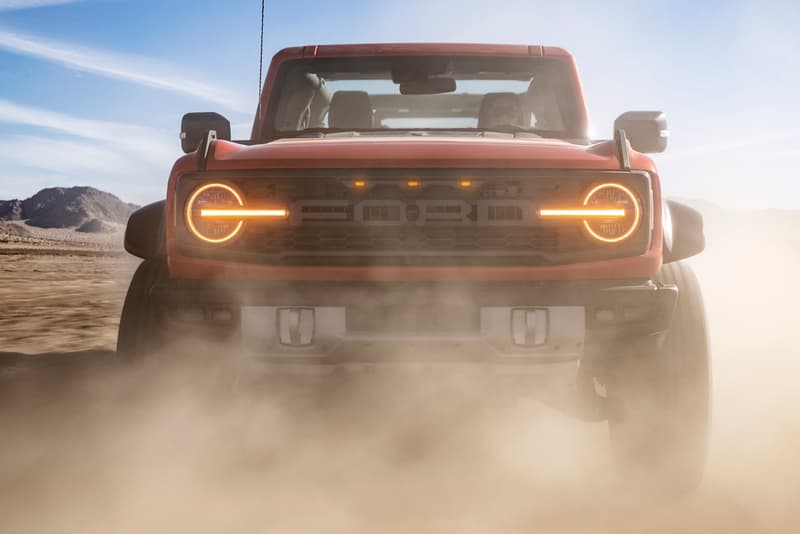 2 of 7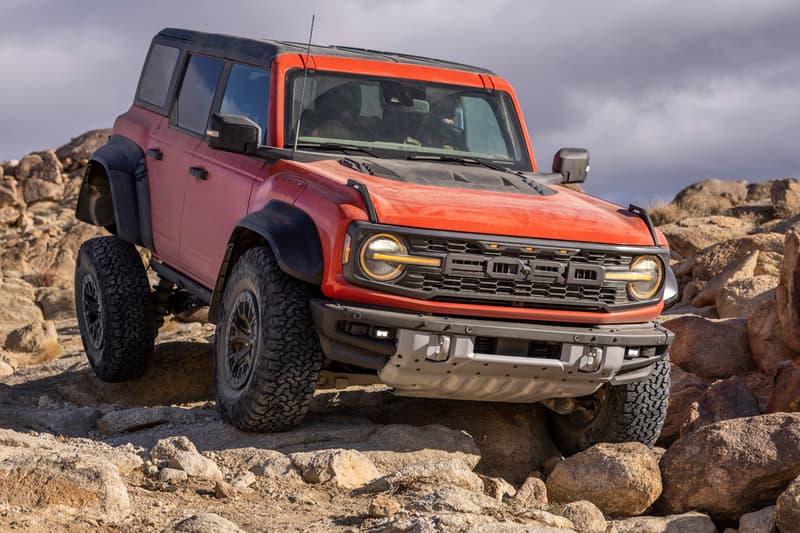 3 of 7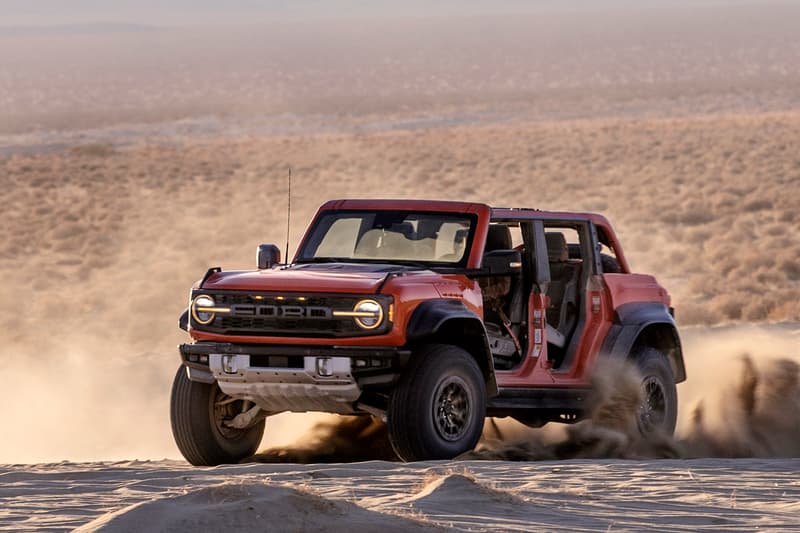 4 of 7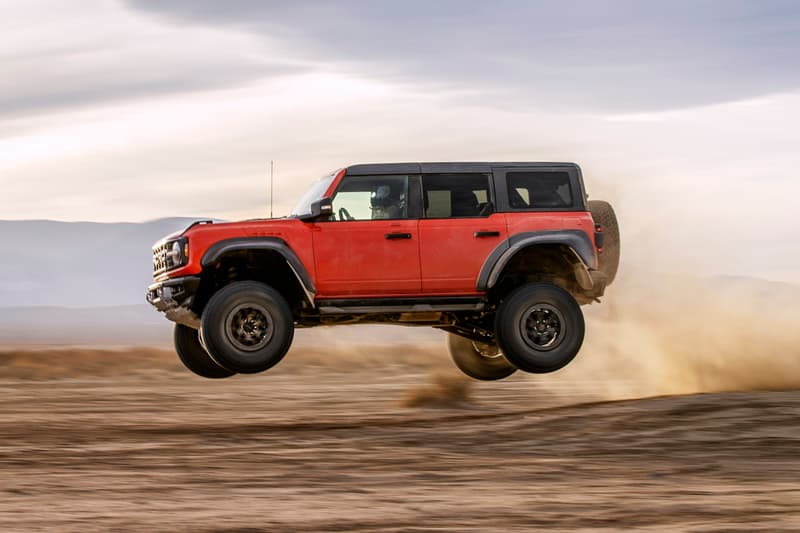 5 of 7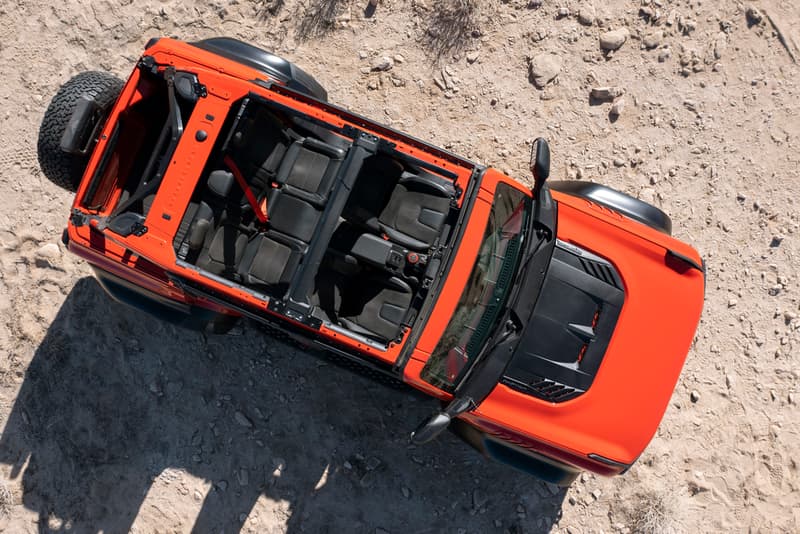 6 of 7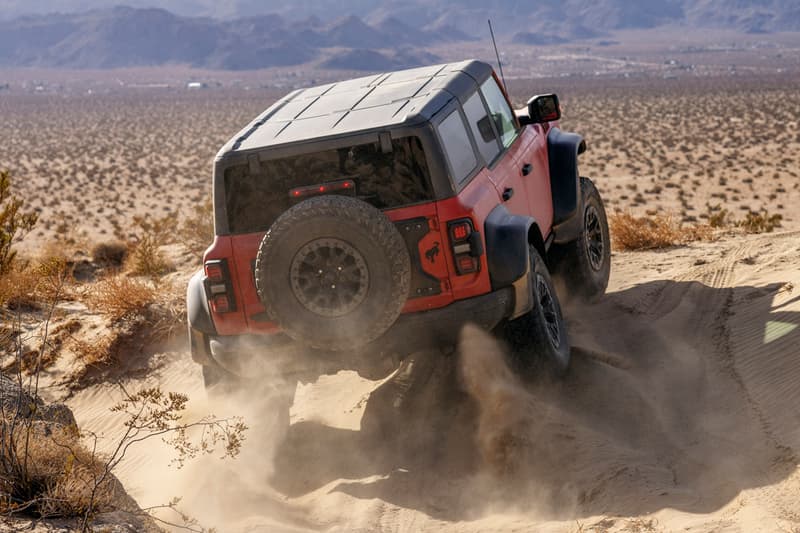 7 of 7
Fans of offroading are spoilt for choice — you could have the Jeep Gladiator, a Mercedes-AMG G63, Land Rover's new Defender, and now, Ford's brand-new Bronco Raptor. While the Bronco was an already formidable competitor to those SUVs listed above, it has now been given an overhaul by Ford Performance (responsible for the F-150 Raptor) to become the Bronco Raptor, an Ultra4 Racing-inspired machine that's powered by the American marque's exclusive twin-turbo three-liter EcoBoost engine that's set to deliver around 400 HP.
Packing a Raptor HOSS 4.0 race-ready suspension system, a fully-boxed, high-strength steel frame, and standard 37-inch all-terrain tires, and coupled with the fact the Raptor is 9.8 inches wider than a four-door Bronco, this SUV is destined to become the most capable off-roader on the market. "We had to build the Bronco Raptor — it's our ultimate vehicle for hardcore off-road enthusiasts who demand something more," said Carl Widmann, Ford Performance chief engineer. He added, "Like the Ultra4 desert race trucks, the 'Raptor of SUVs' conquers desert dunes at highway speeds and is equipped with competition-level off-road technology and hardware."
With this in mind, Ford increased the track width, added new driveshafts and axles, and sports a higher ground clearance of 13.1 inches, 4.8 inches more than a base four-door model. Adding to the aesthetic and the car's capabilities are two Ford Performance-designed 17-inch x 8.5-inch Beadlock-capable wheels, intercooling and air-induction systems that have been made to cope with hotter and harsher conditions, and seven driver modes are available depending on what you need to do in the Bronco Raptor.
Speaking on the looks, Paul Wraith, Bronco design chief said: "As the most badass Bronco yet, the Bronco Raptor design is extreme. It's muscular, while maintaining an underlying simplicity with performance-focused details added only for outstanding high-speed capability." The front is more menacing with LED lights, the hood is sculpted, fenders are more flared, and the overall look makes the Bronco Raptor look the part.
The Ford Bronco Raptor will be available to order from March. Take a closer look at the SUV above.
For more off-roaders, check out this rare Mitsubishi Lancer Evo VI RSX Ralliart that's for sale.